Alien Expansion - Legendary Encounters: Alien
Alien Expansion - Legendary Encounters: Alien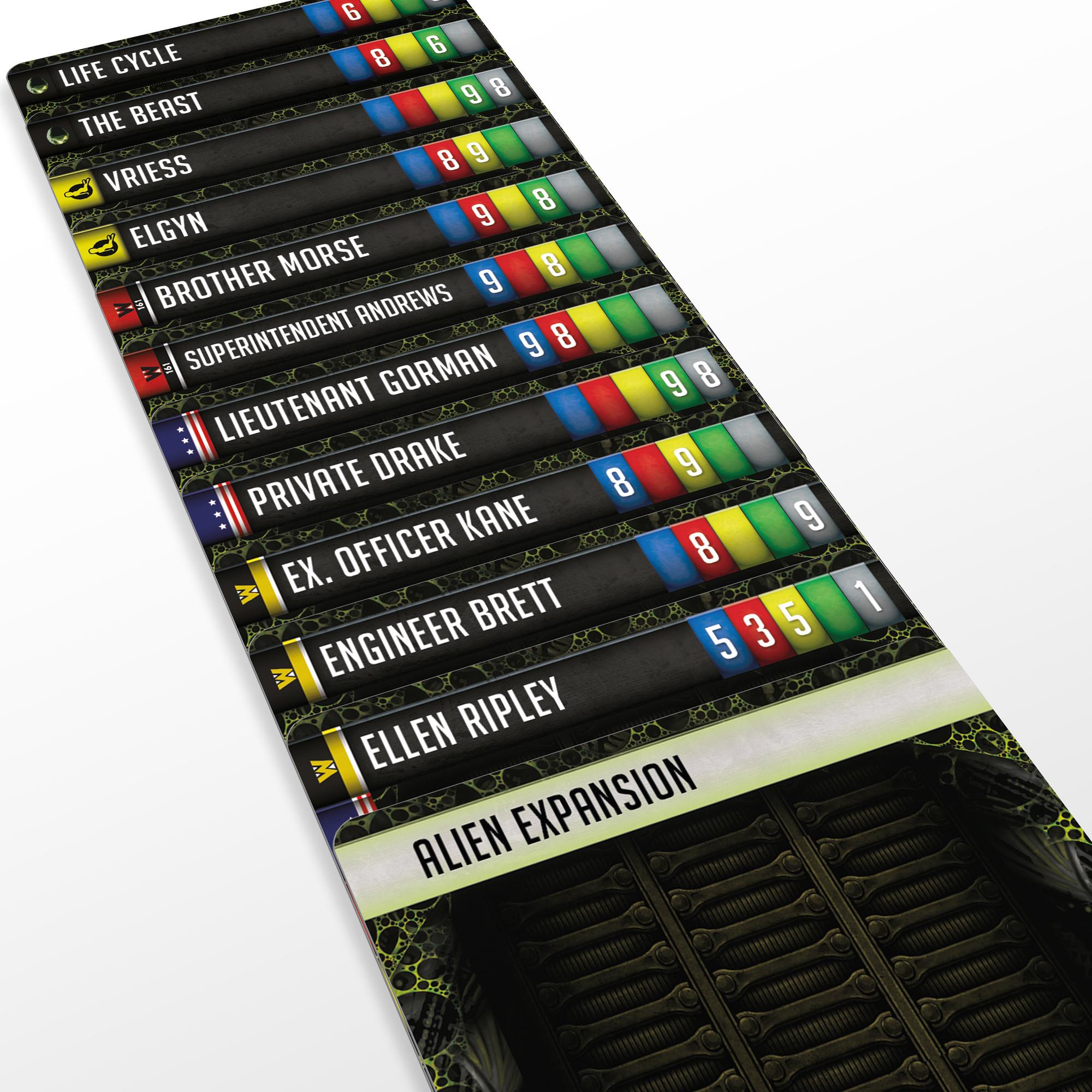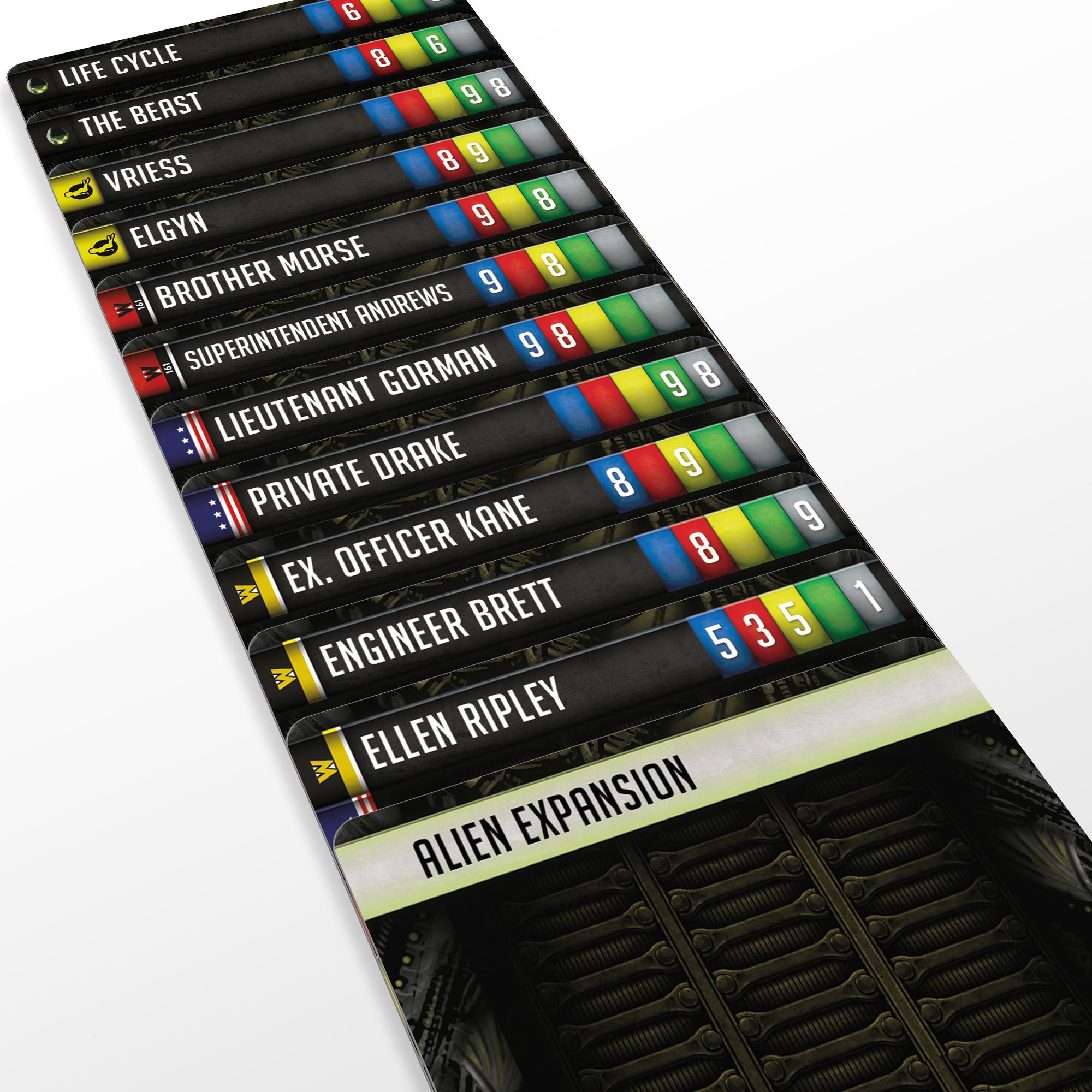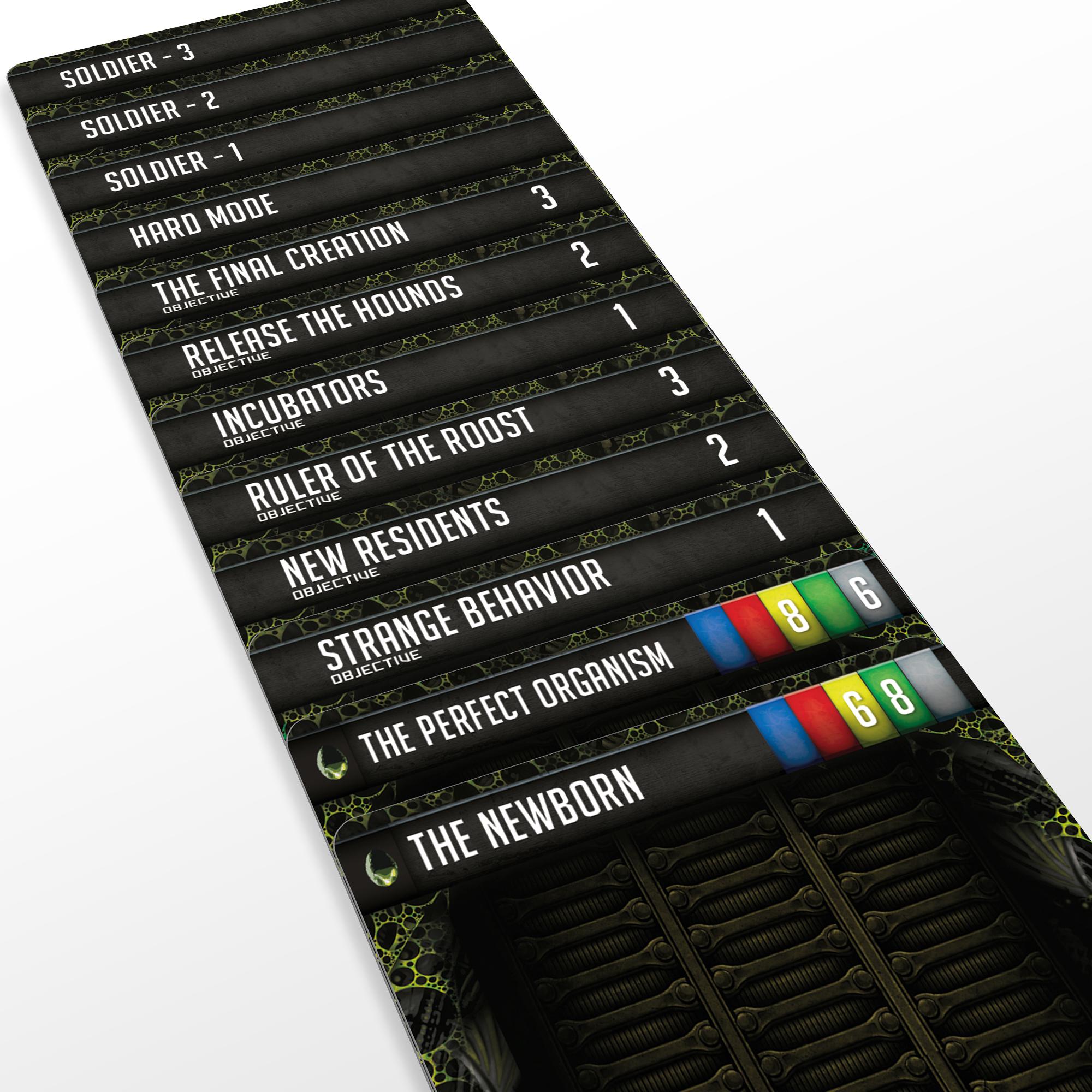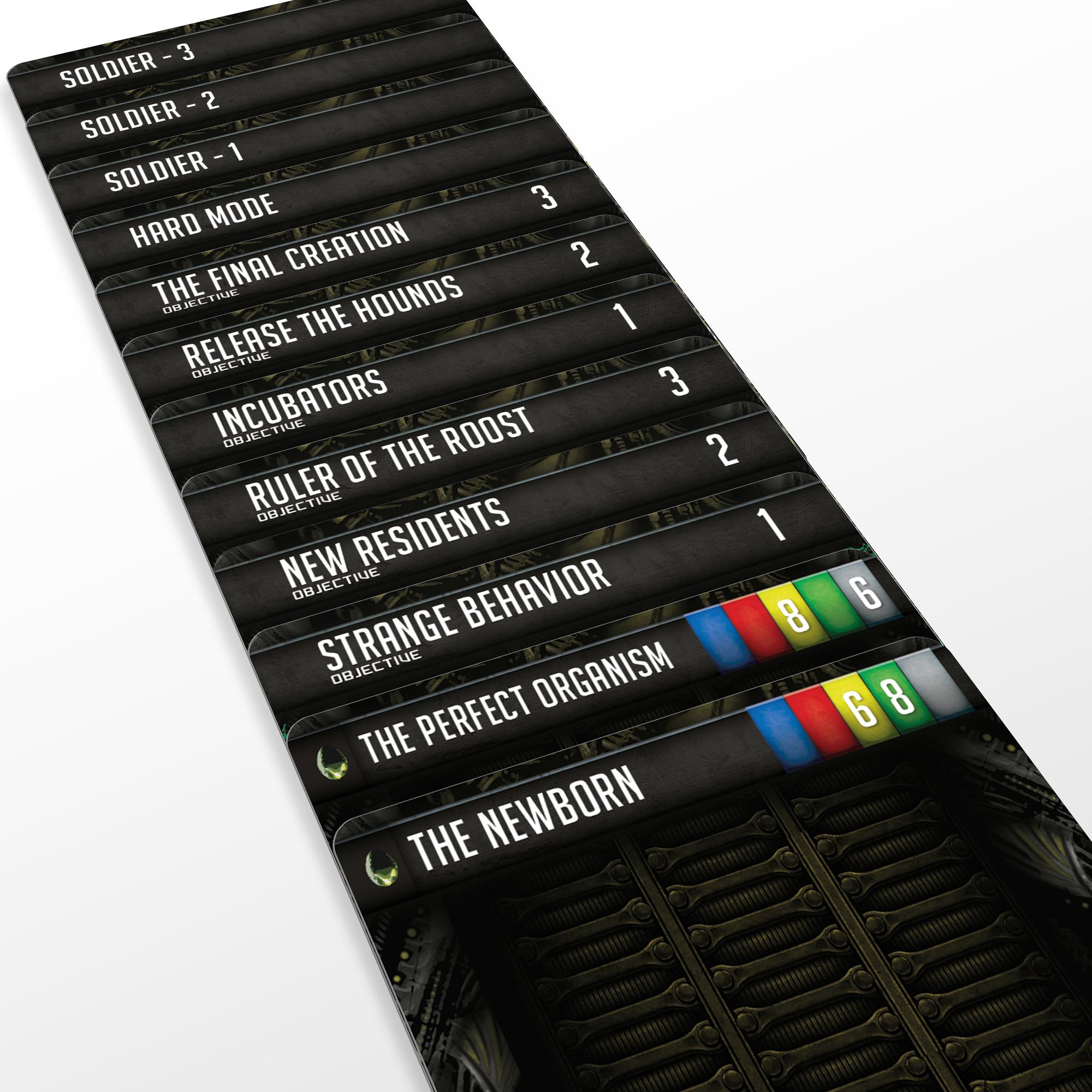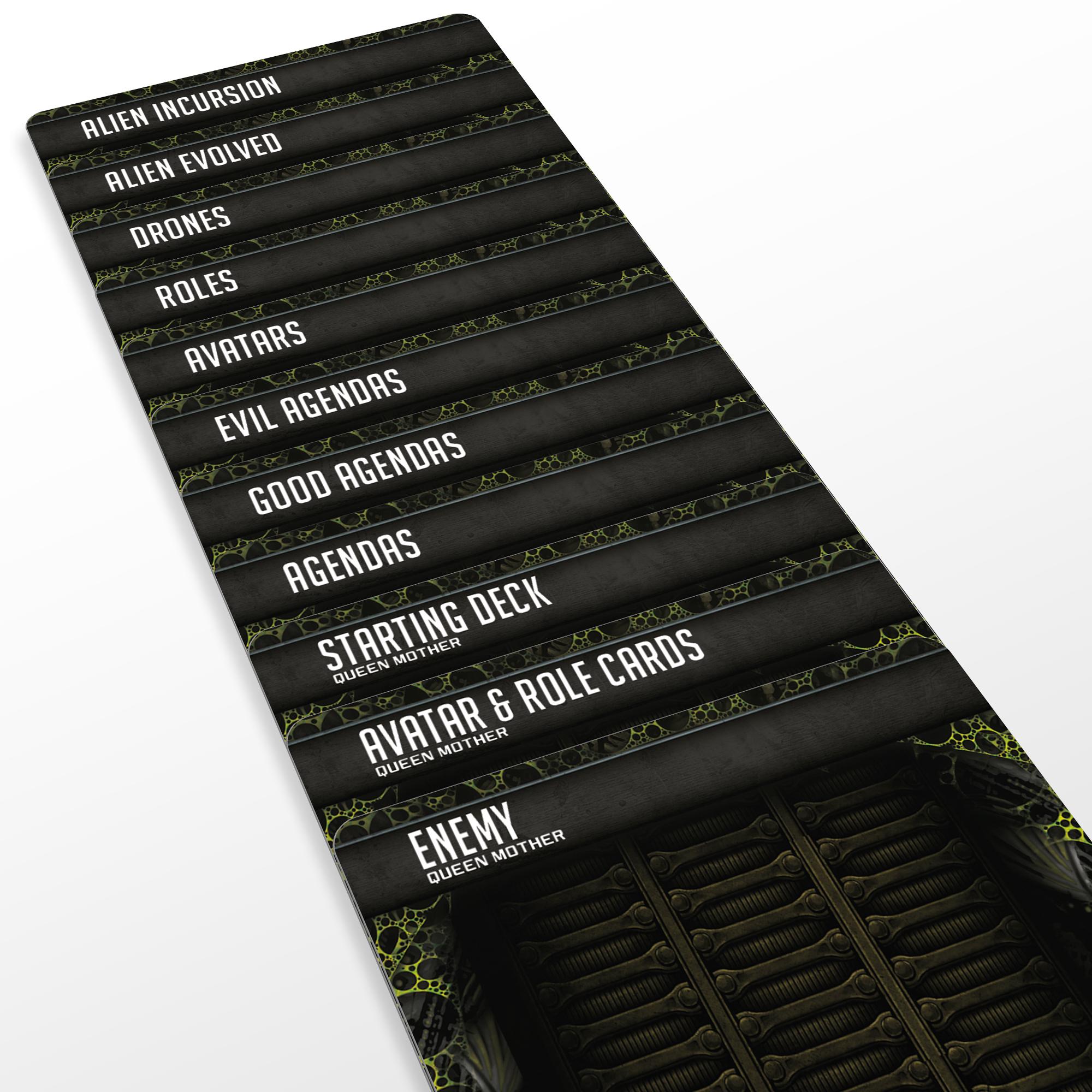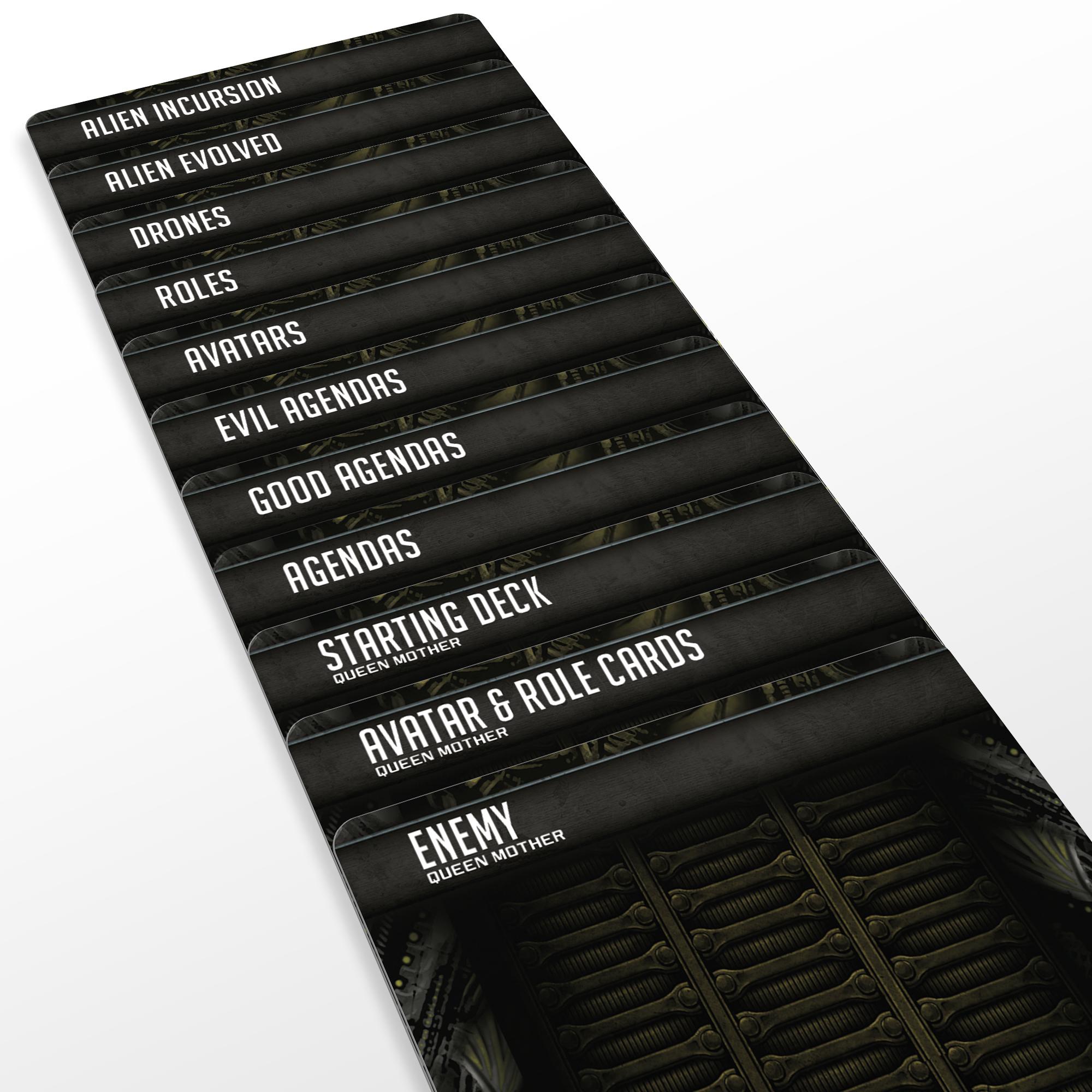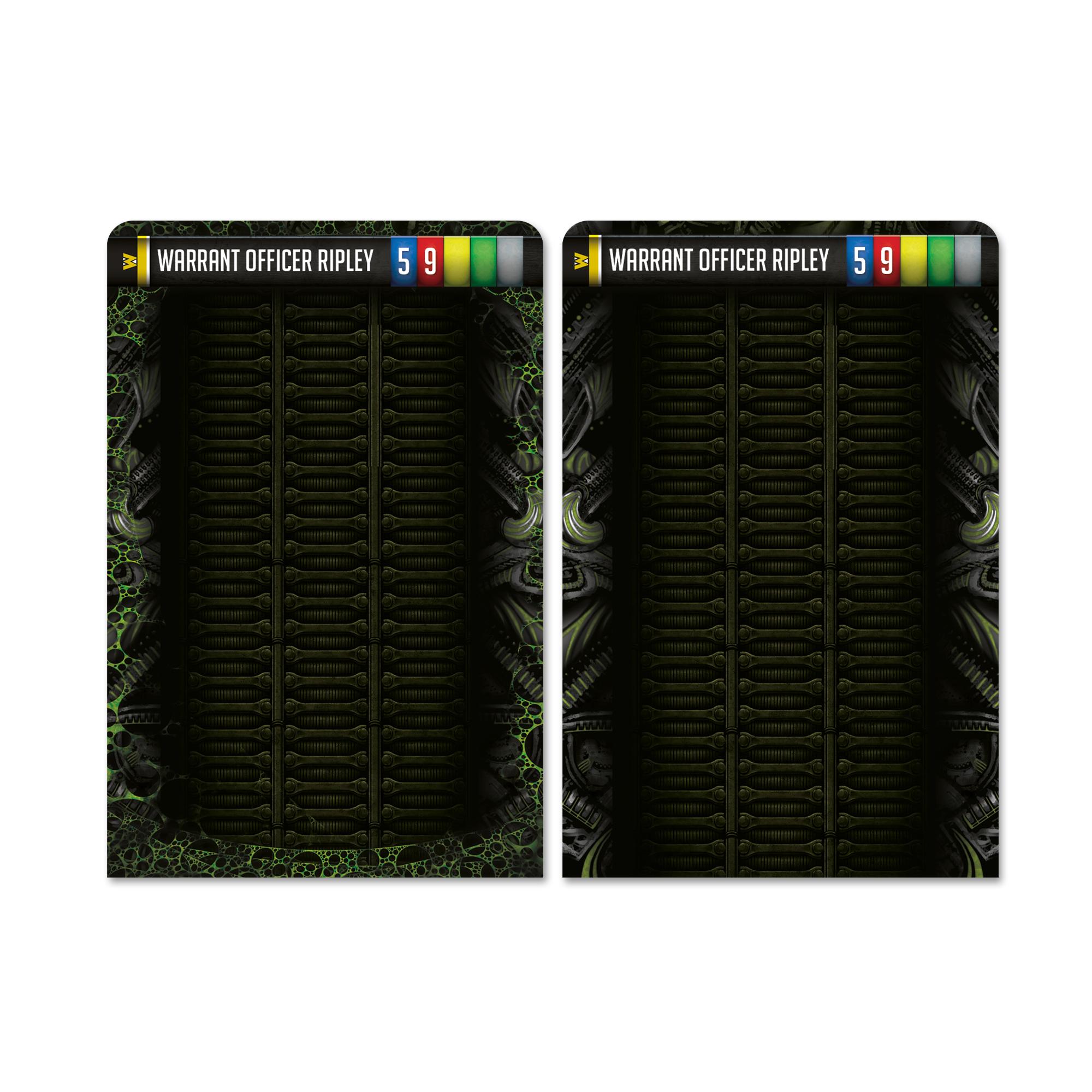 Be the first to review this product.
Tesseract Games
CONTENTS
35 double-sided, gloss laminated, sturdy dividers covering all content from the Legendary Encounters: Alien Expansion.
Title Divider
Characters
Ellen Ripley
Engineer Brett
Executive Officer Kane
Private Drake
Lieutenant Gorman
Superintendent Andrews
Brother Morse
Elgyn
Vriess



The Beast

Life Cycle

The Newborn

The Perfect Organism
Objectives / Scenarios
Strange Behavior - 1 
New Residents - 2
Ruler Of The Roost - 3
Incubators - 1 
Release The Hounds - 2
The Final Creation - 3
Other
Hard Mode 
Soldier - 1
Soldier - 2
Soldier - 3
Queen Mother Enemy
Queen Mother Avatar & Role Cards
Queen Mother Starting Deck
Agendas
Good Agendas
Evil Agendas
Avatars
Roles
Drones
Alien Evolved
Alien Incursion


1 Blank Divider
DIMENSIONS
Vertical Orientation: 98mm H* x 64mm W
They do not fit the original Core Box but do fit our own Infinity Box.

Horizontal Orientation: 74mm H* x 87mm W
They are the same size as the included dividers and should fit the main core box.
*please note there is a 1-2mm tolerance on the height of our dividers due to the way they are manufactured.
____________________________________________________________________________
These products are a third party, unofficial game accessory. All trademarks and copyrights remain the property of their respective owners, which are in no way associated or affiliated with Tesseract Games.
Send to a friend
Recommend this to a friend by entering their email address in the box below.
For added protection you might want to sleeve your divider sets.
Vertical Orientation: 
We recommend Mayday Premium Gold 65mm x 100mm 

Horizontal Orientation: 
We recommend Mayday Premium Magnum Oversized Dungeon Sleeves but they will need trimming down in height from 112mm to 81mm. if you want to just protect the top of the divider Dragon Shield Clear Perfect Fit Side Loaders also work well.