'Apprentice' Set - Star Wars: Destiny
'Apprentice' Set - Star Wars: Destiny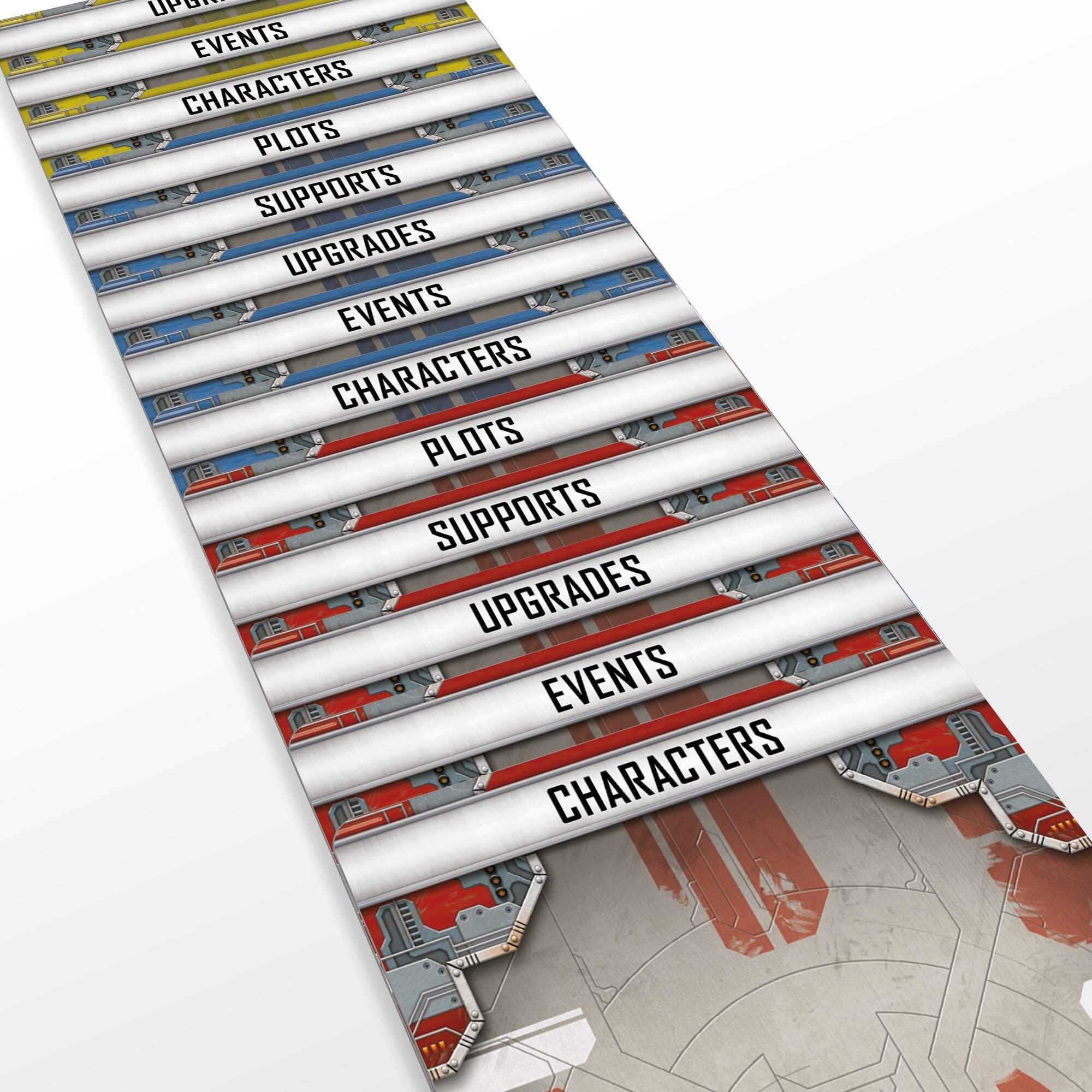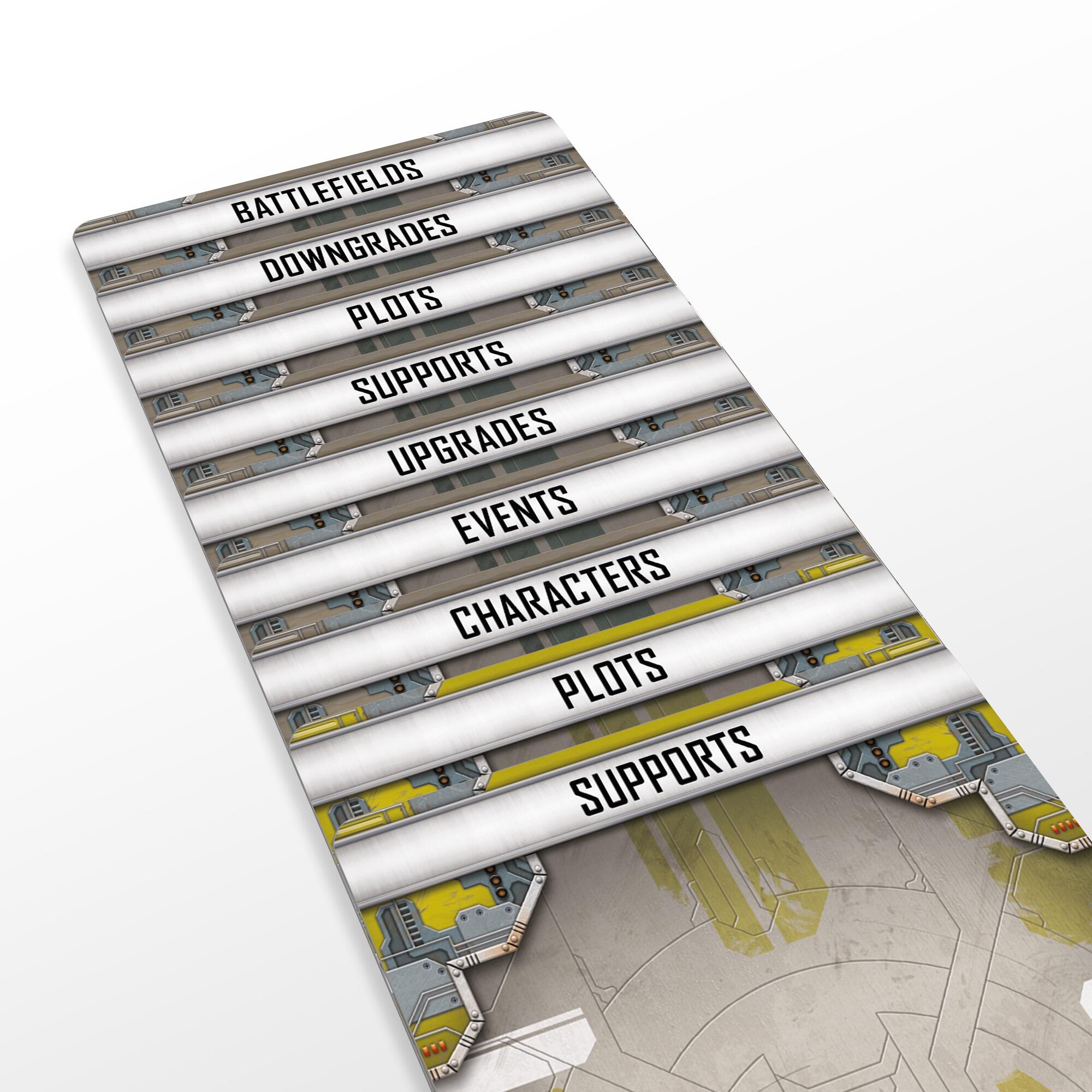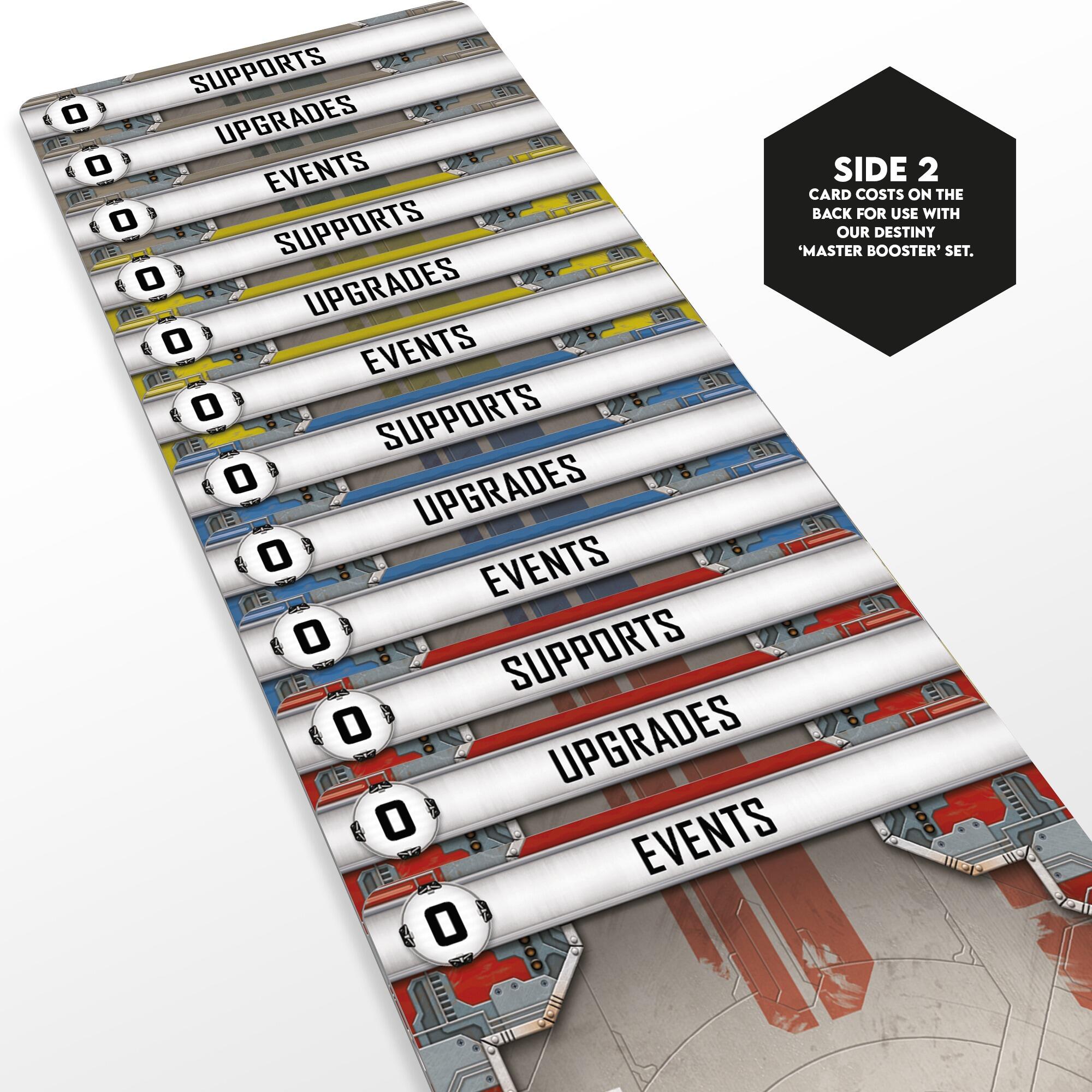 Be the first to review this product.
Tesseract Games
Get your Destiny cards organised with this 22 double-sided, gloss laminated, sturdy divider pack with rounded corners.
PLEASE NOTE: The reverse of each divider (Side 2 in the pictures) sports a card cost value of 0. This side would be used if you also bought our 'Master Booster' set for Destiny here which will upgrade your divider storage solution to a much more granular level based on card costs.
25 dividers containing;
CONTENTS
CHARACTERS
EVENTS
UPGRADES
SUPPORTS
PLOTS
DOWNGRADES
for each colour (Red, Blue, Yellow & Grey / Command, Force, Rogue & General), plus;
DIMENSIONS
Horizontal Orientation: 74mm H* x 87mm W
Vertical Orientation: 98mm H* x 64mm W

*please note there is a 1-2mm tolerance on the height of our dividers due to the way they are manufactured.
____________________________________________________________________________
The products in this category are a third party, unofficial game accessory. All trademarks and copyrights remain the property of their respective owners, which are in no way associated or affiliated with Tesseract Games.
Send to a friend
Recommend this to a friend by entering their email address in the box below.
For added protection you might want to sleeve your divider sets.
Vertical Orientation: 
We recommend Mayday Premium Gold 65mm x 100mm 
Horizontal Orientation: 
We recommend Mayday Premium Magnum Oversized Dungeon Sleeves but they will need trimming down in height from 112mm to 81mm.