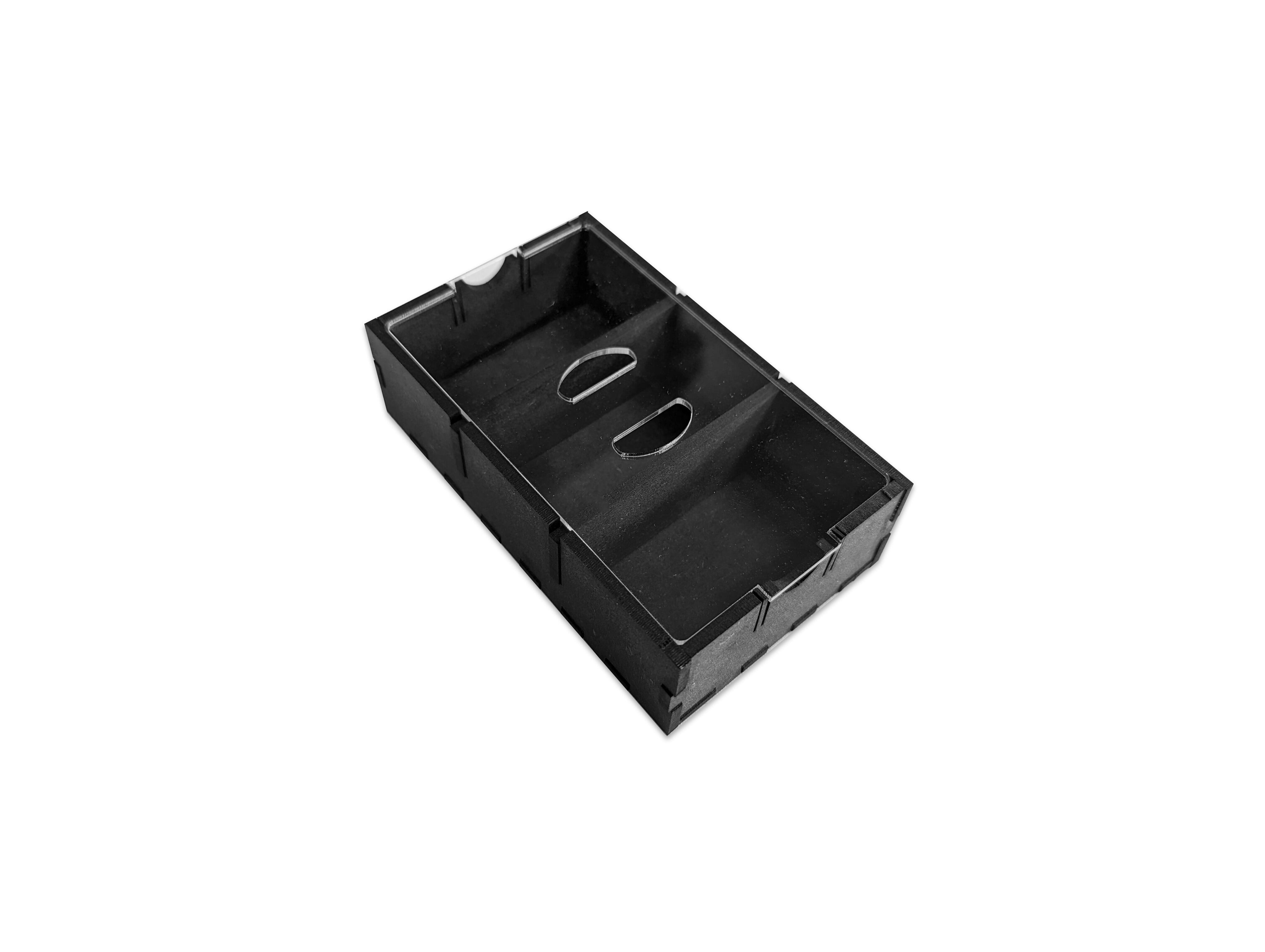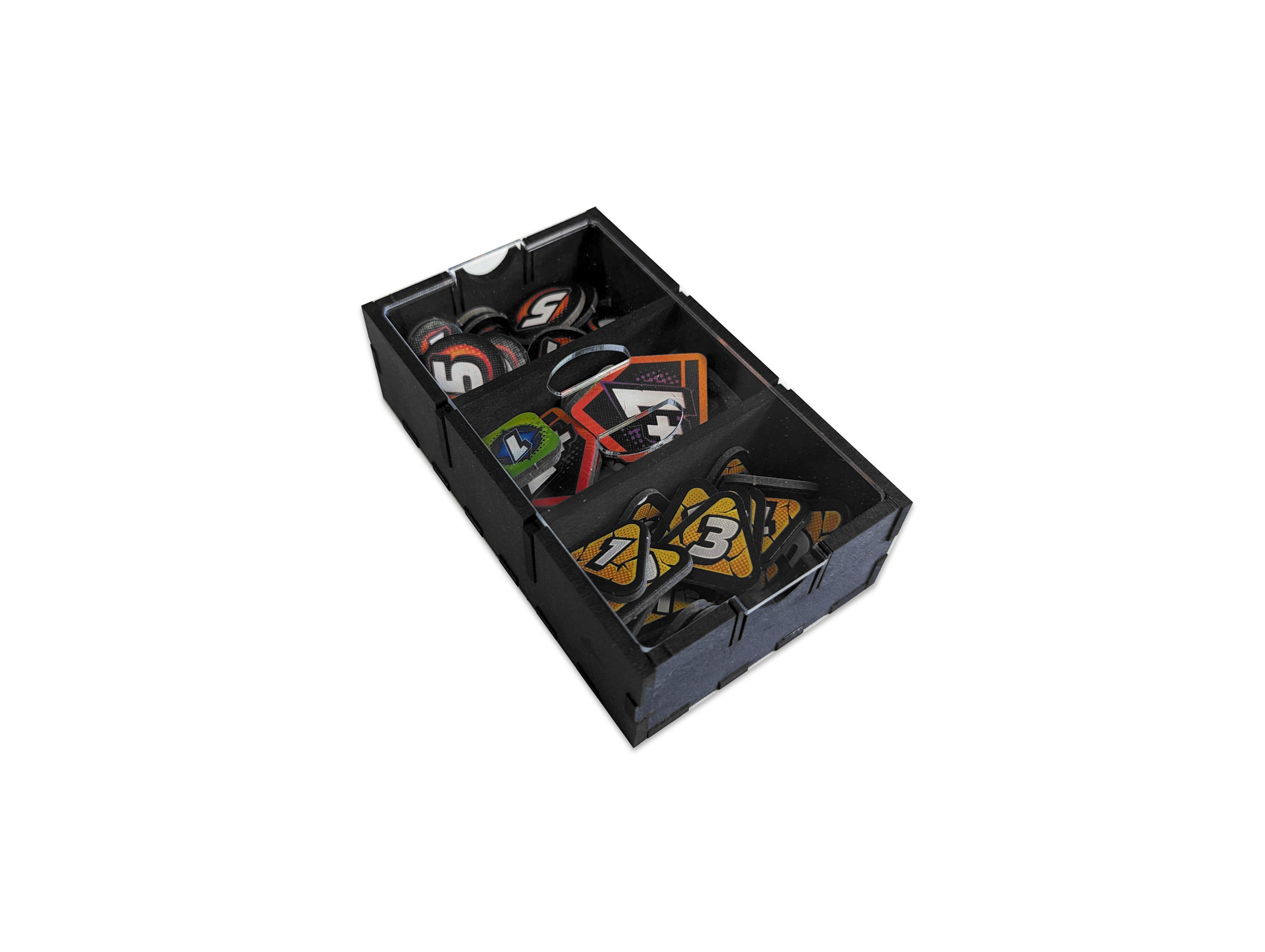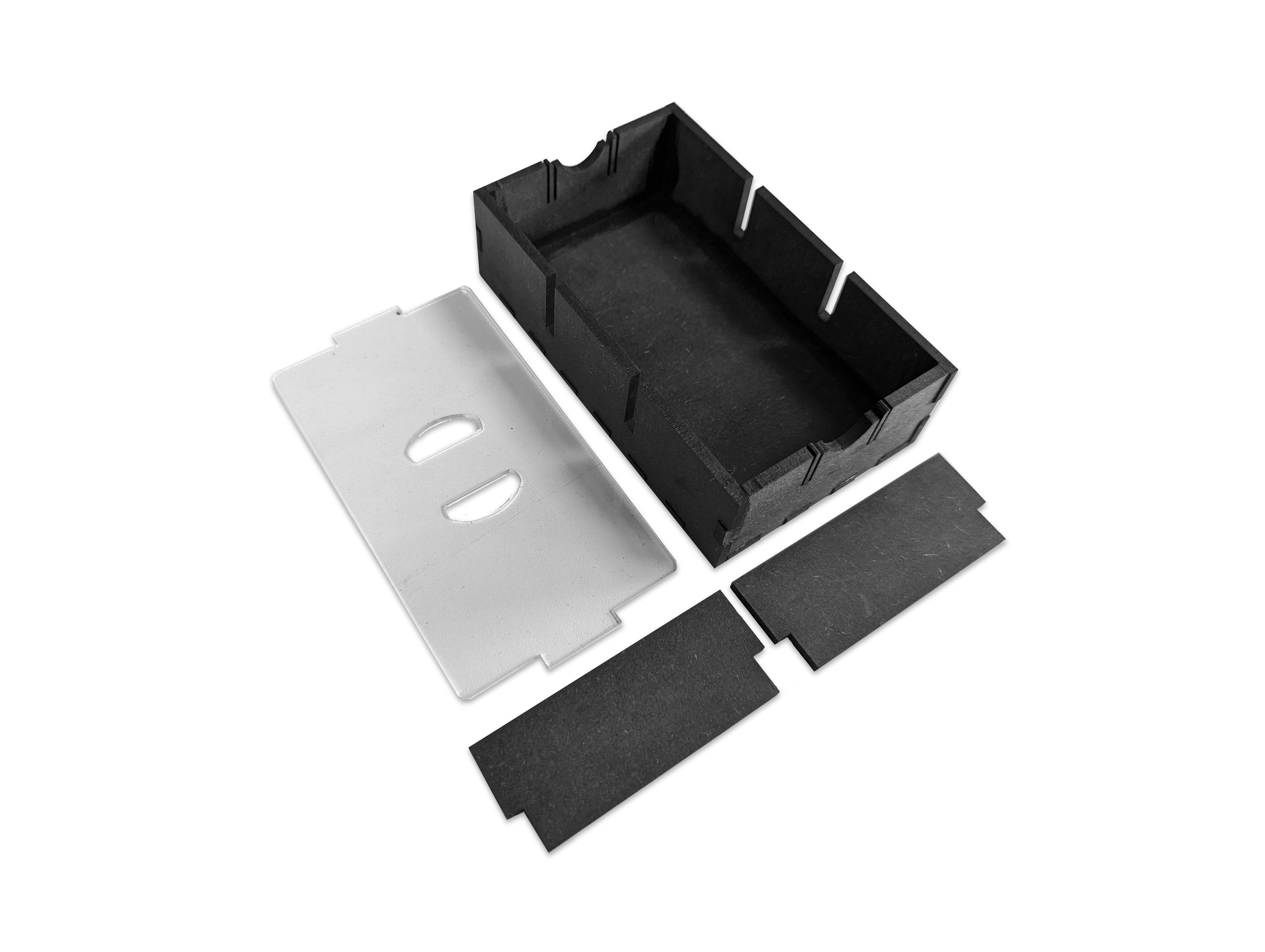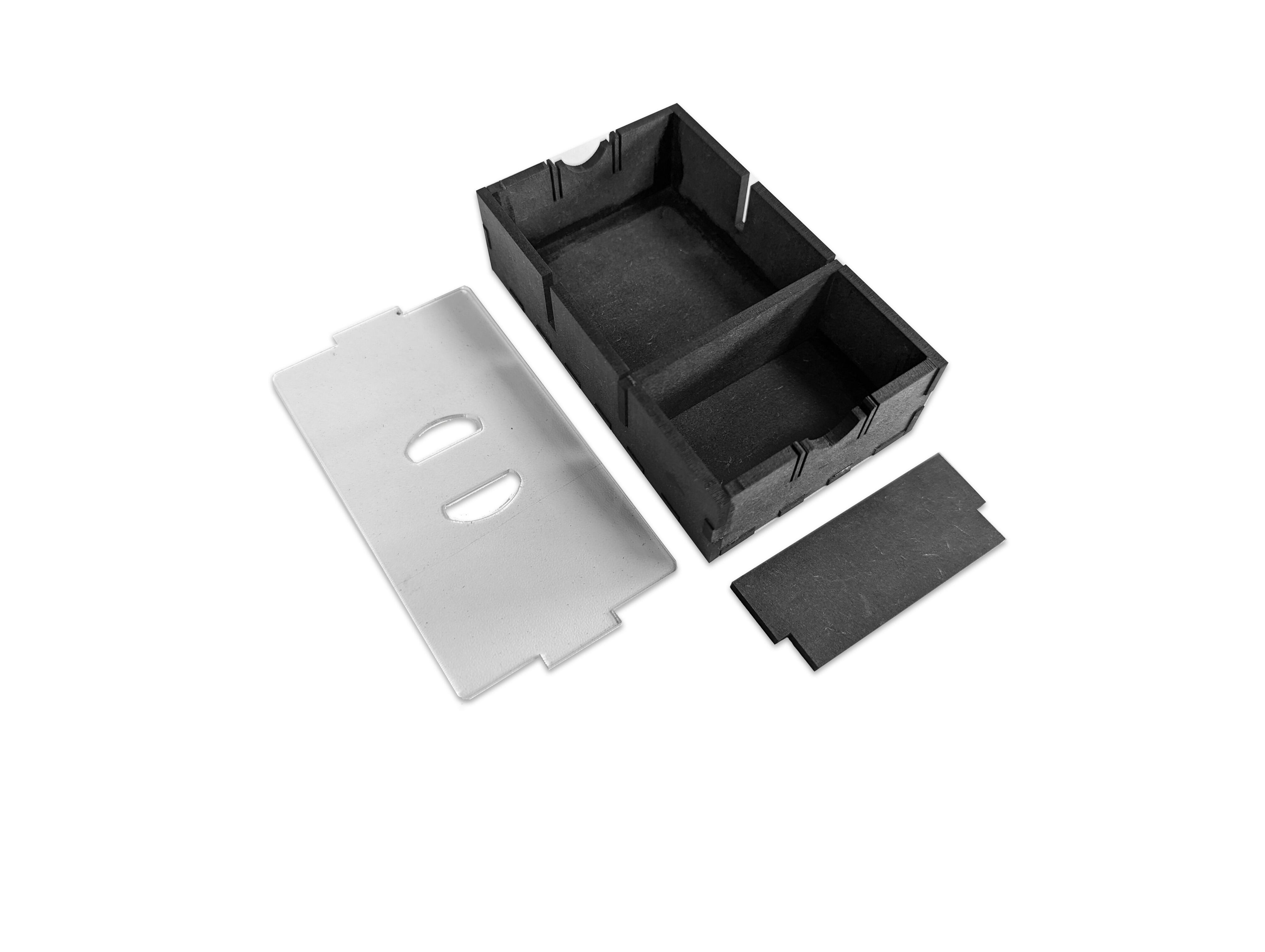 Be the first to review this product.
Tesseract Games
You will have to build this product yourself. It is incredibly easy and will take about 5 minutes (per box) and only requires PVA glue (although we recommend the use of masking tape to help things bond).
This is a listing for 1 token storage box. 

This product does fit into our Infinity Box card channels. You can stack 3 on top of each other and fit 6 total in 1 card channel. Instructions included. They do not fit into the top tray of the Infinity Box but do fit into the card channels.
Shipping will be refunded entirely if bought with an Infinity Box. If you buy a Pre-Built Infinity Box, these will NOT come built.
DIMENSIONS / SPEC
W 68.4mm  x L 111mm x H 23mm
3mm black MDF
2mm clear acrylic lid
THINGS YOU ABSOLUTELY NEED TO BUILD THESE BOXES
  Good quality PVA or strong wood glue, ideally with a thin 2-3mm dispenser tip, a bit like a ketchup bottle or similar.
  A flat surface and a mat or something to protect your table (PVA Glue is water soluble and can be removed with a bit of elbow grease and a damp cloth but better to not get it everywhere in the first place as my wife keeps telling me!).
  About 5 minutes building time per box + few hours drying time.
  Some patience :)
THINGS THAT WILL MAKE LIFE A BIT EASIER
  Masking tape.
  A paint brush to level out glue (large brush is good, around 8mm width is what I use, or you can use your fingers).
  A pot of water to clean your brush.
  Kitchen towel or cloth to wipe up excess glue, soak excess water from your brush and clean up mess.
Any questions, just ask!
Send to a friend
Recommend this to a friend by entering their email address in the box below.