Card Game Core Box Insert & Token Box Add-On - Black Wood Insert
Card Game Core Box Insert & Token Box Add-On - Black Wood Insert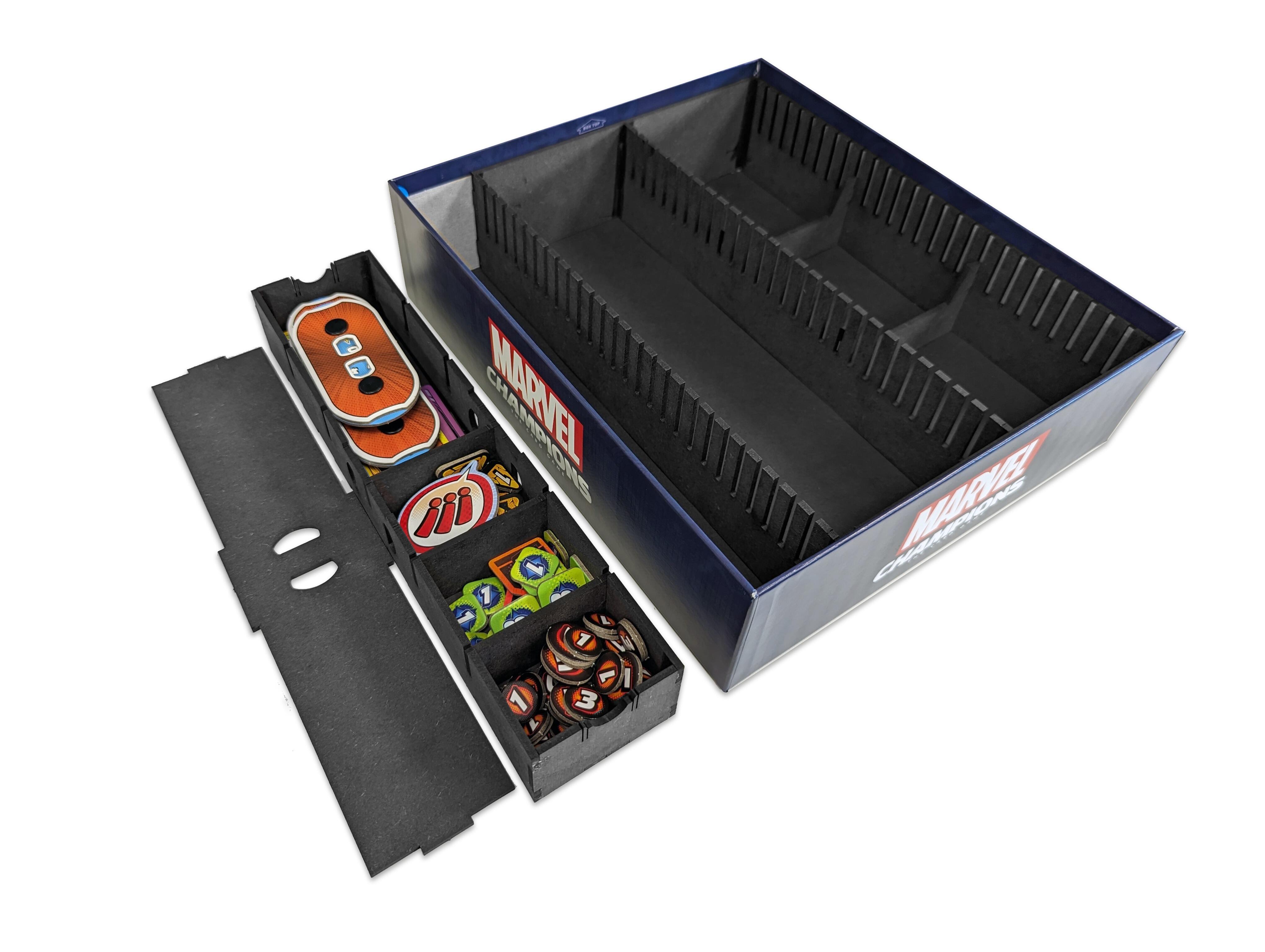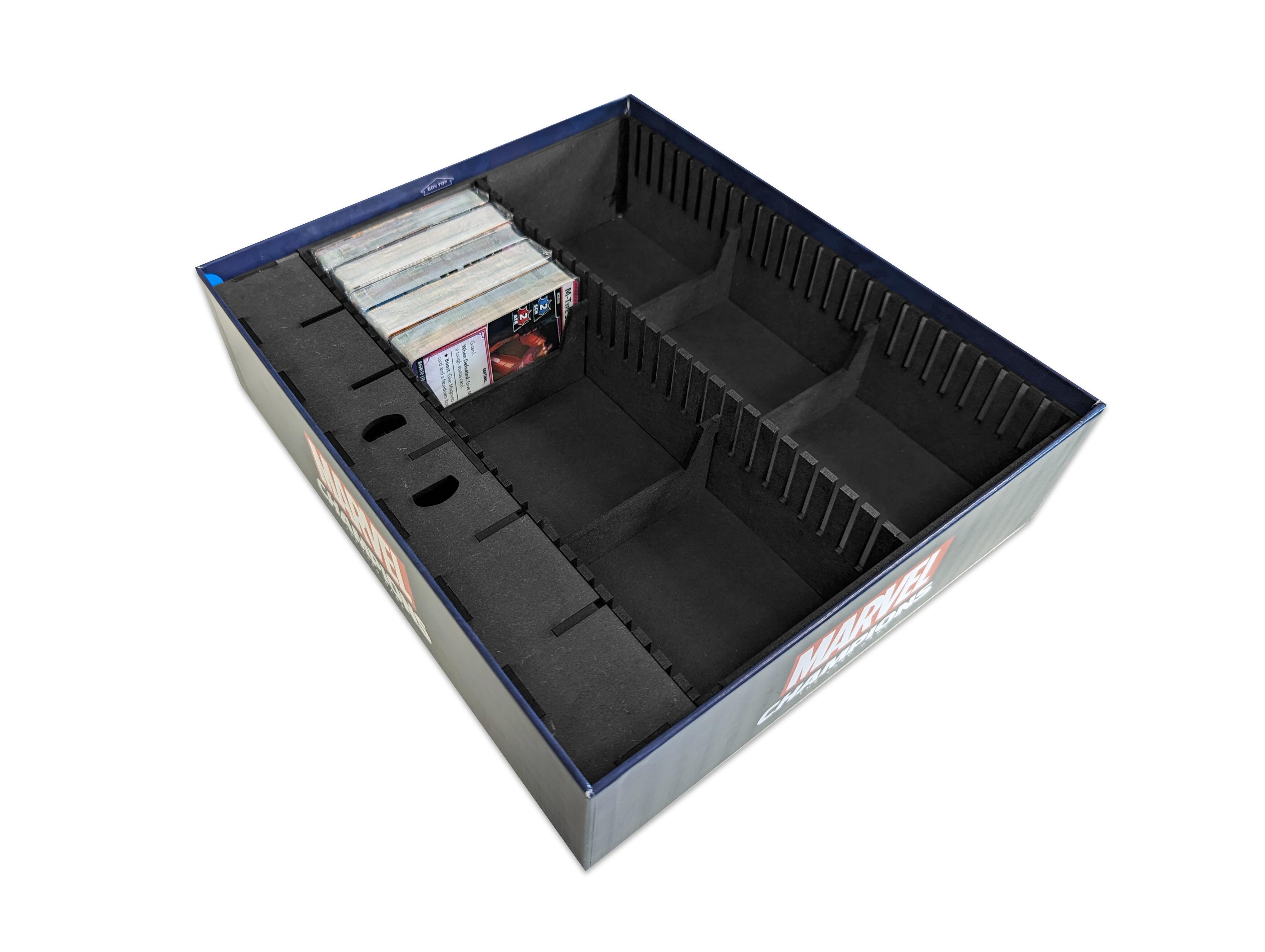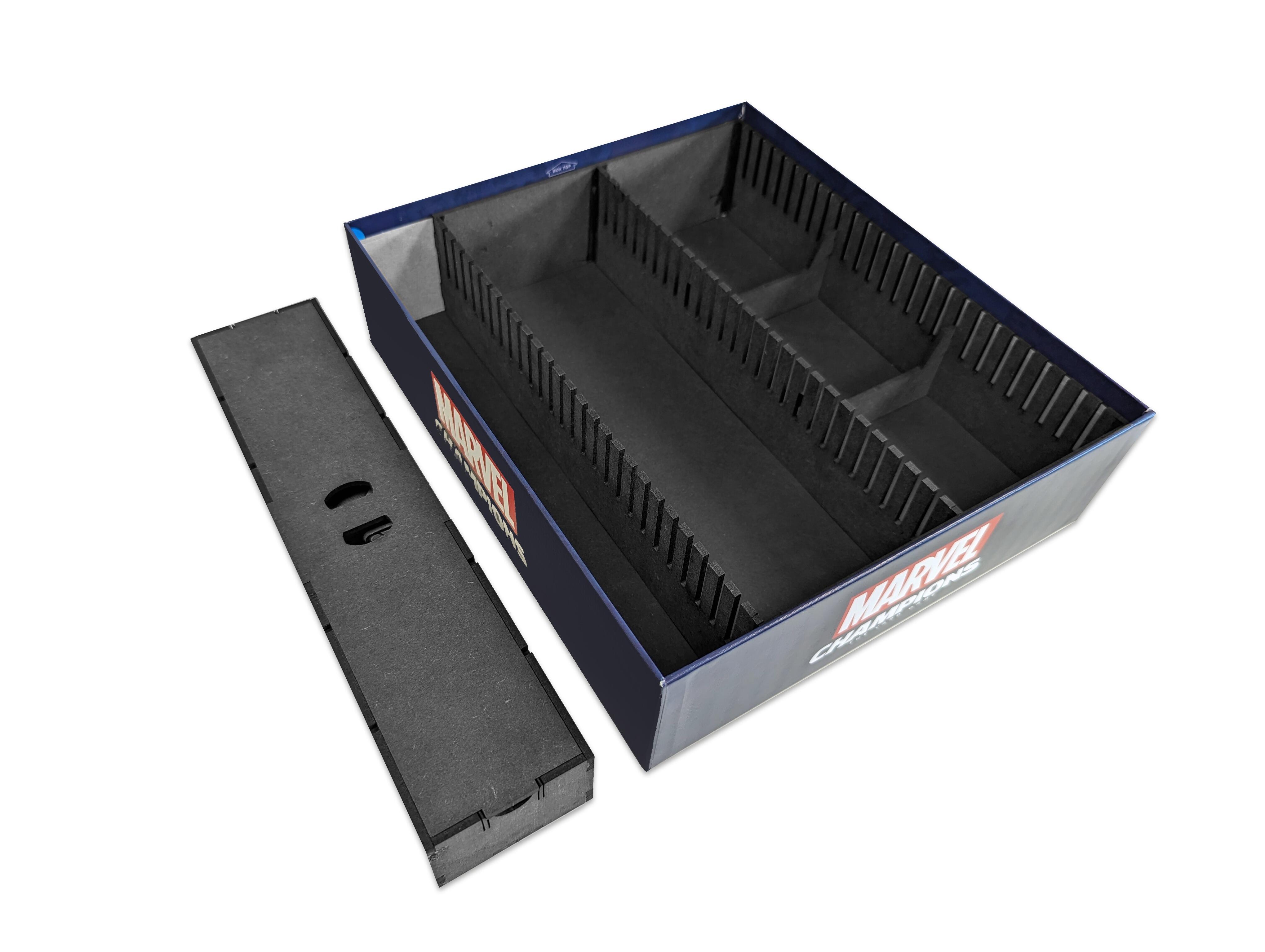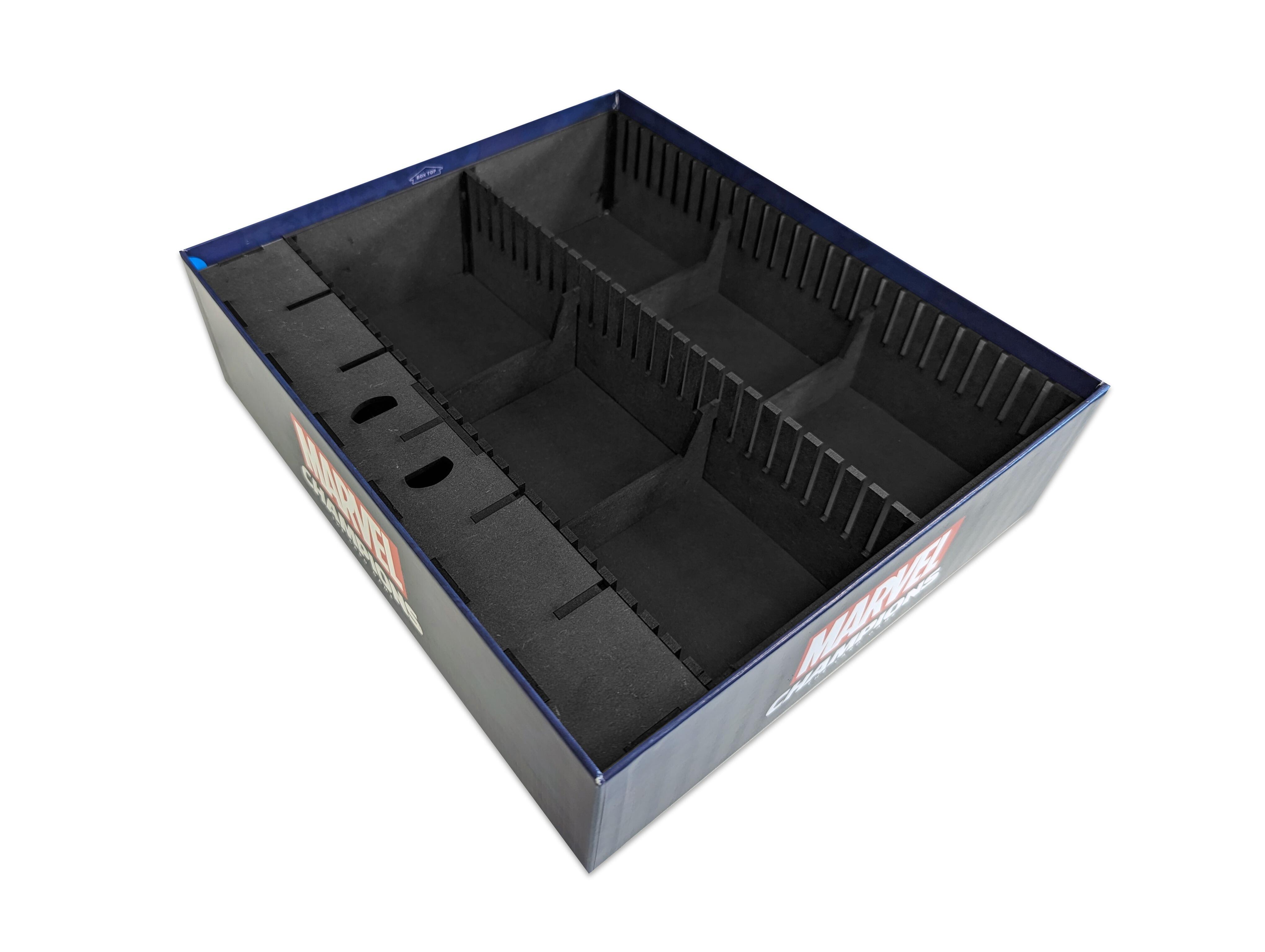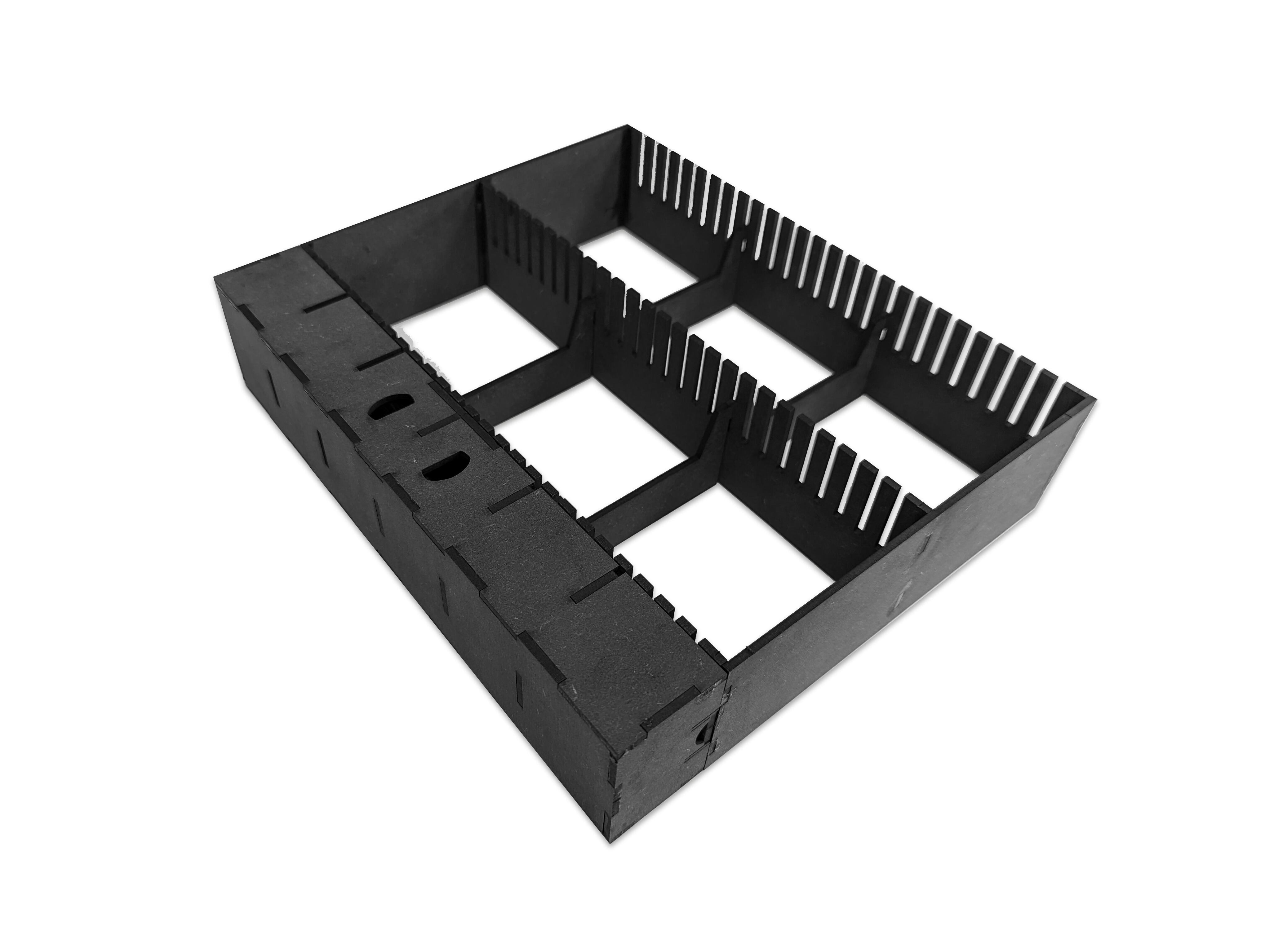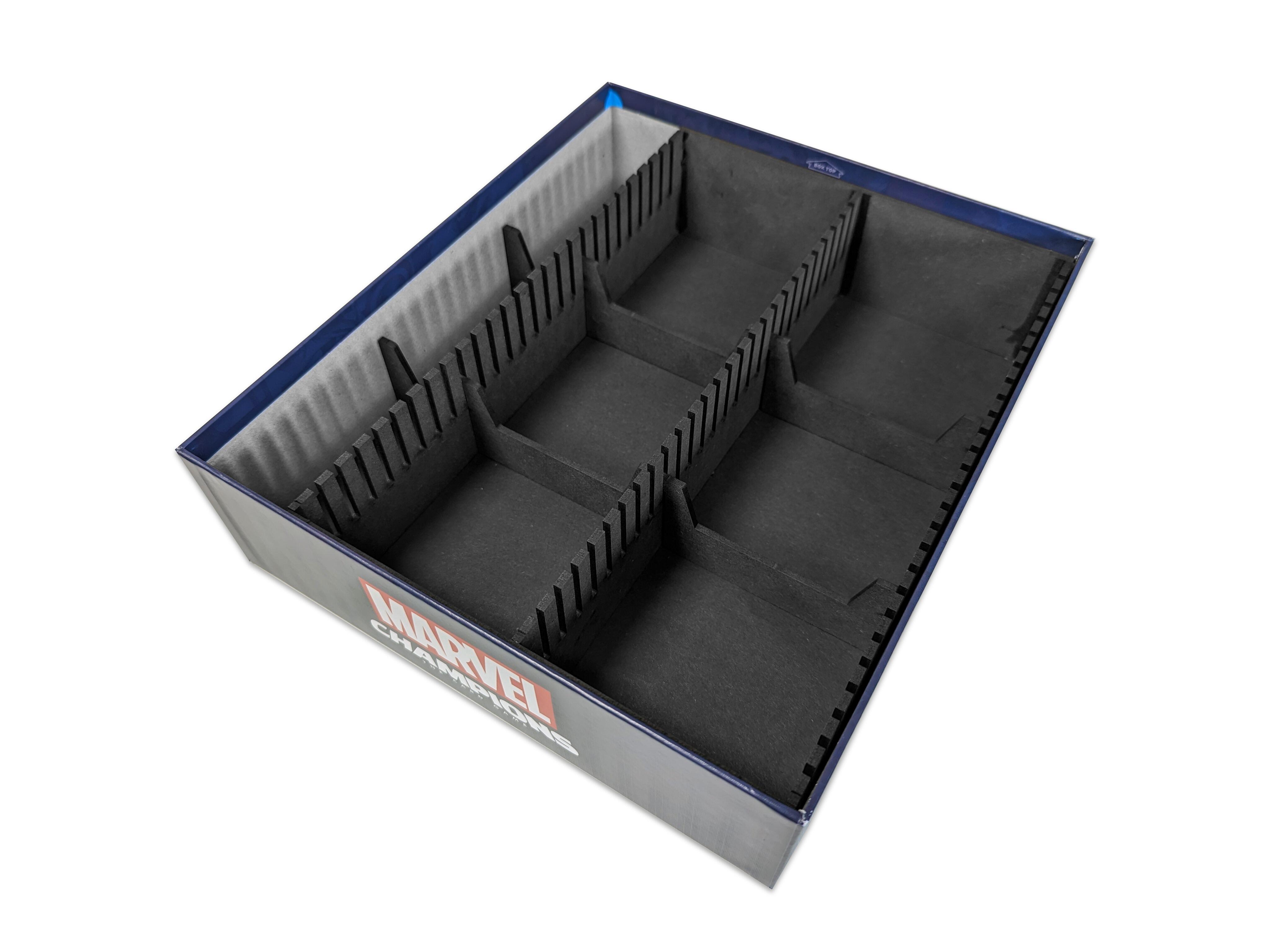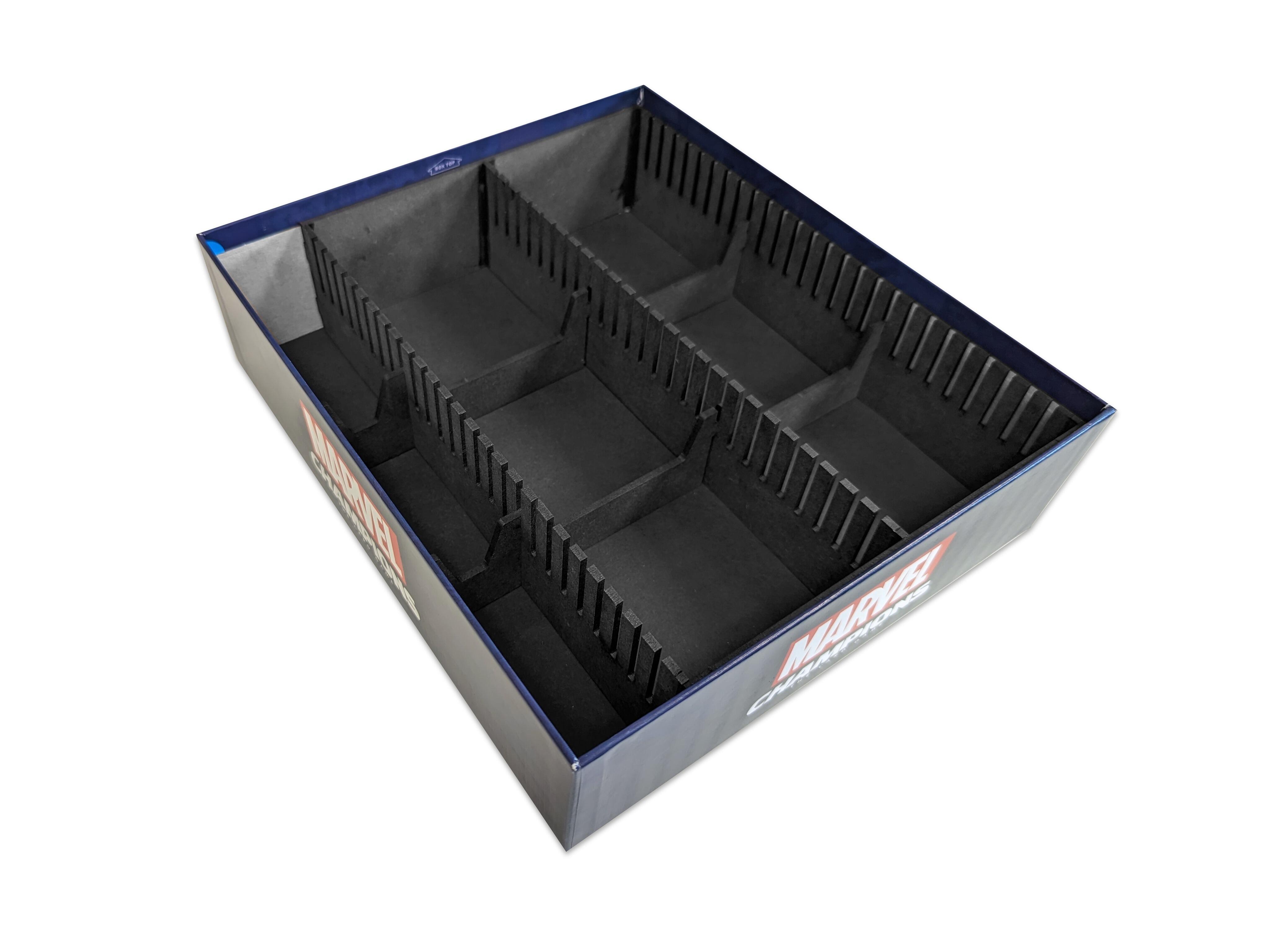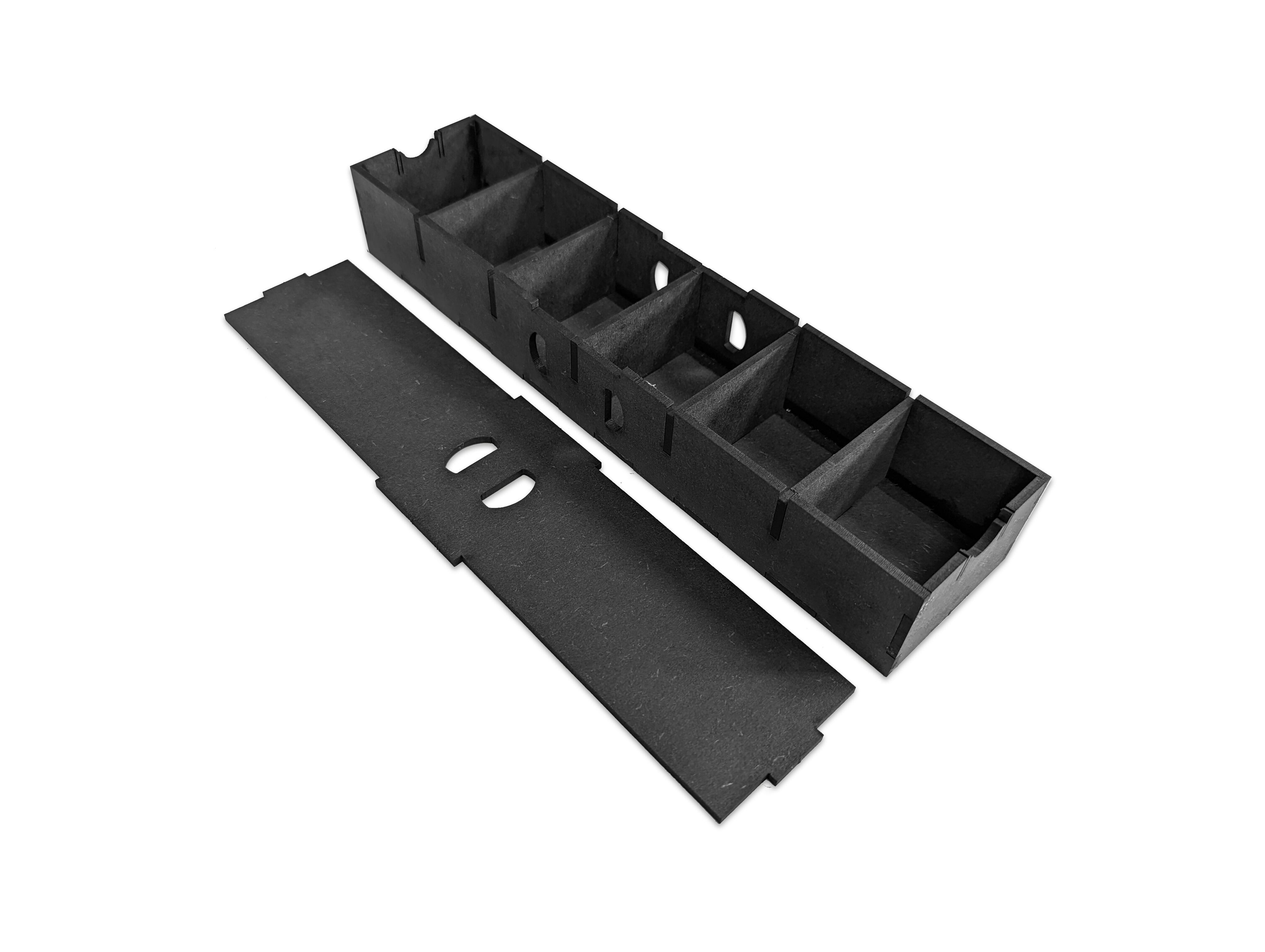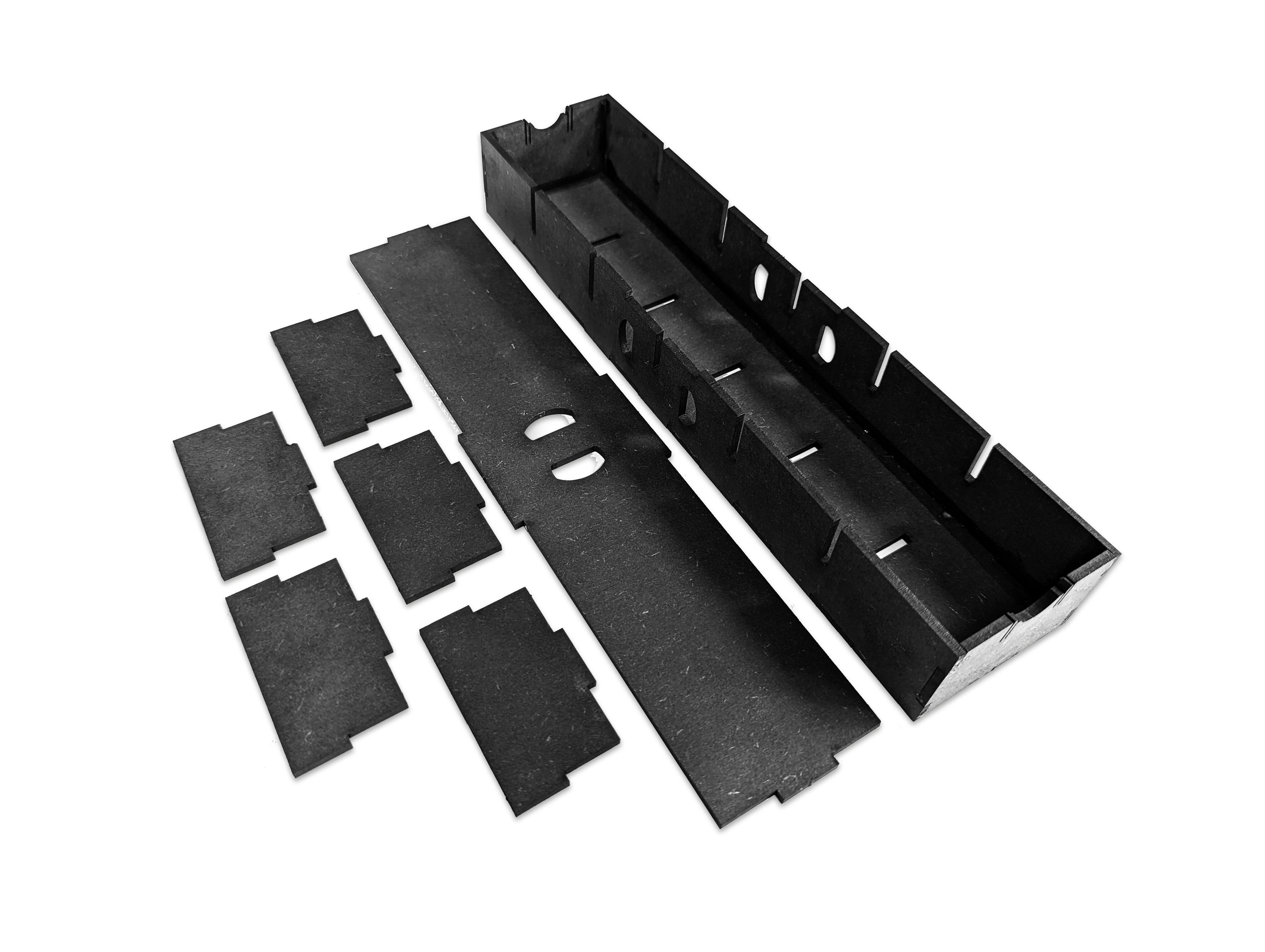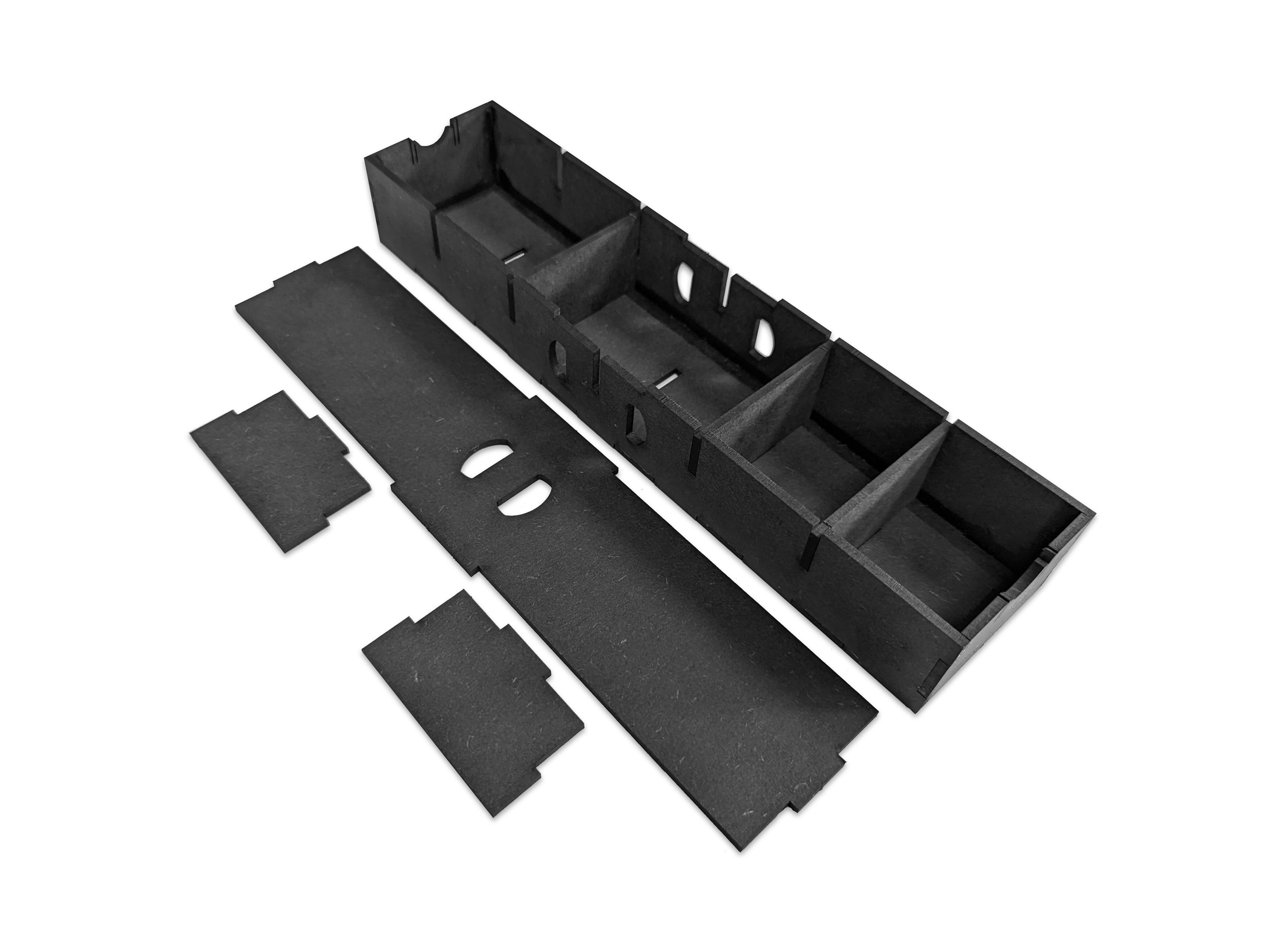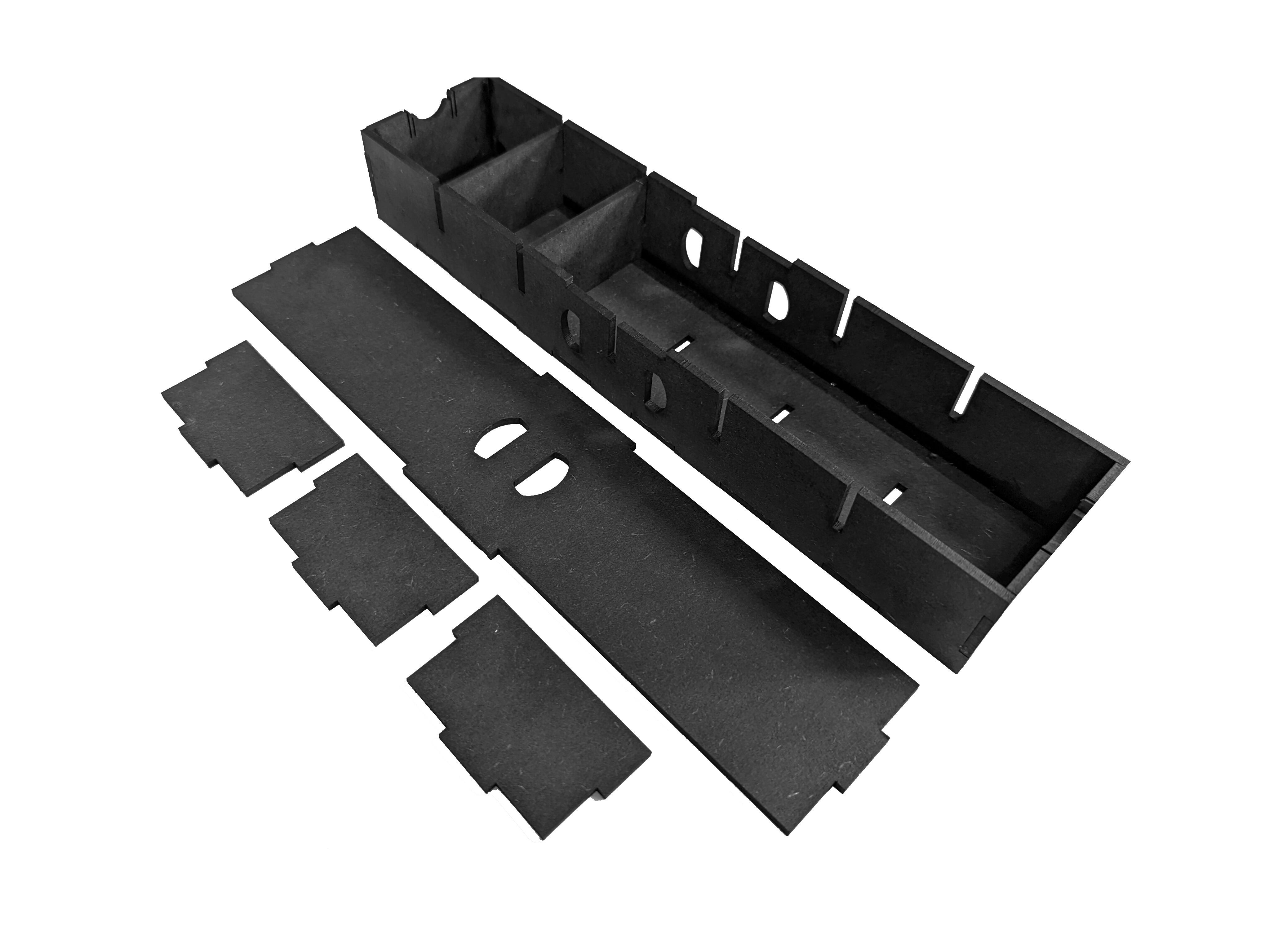 Be the first to review this product.
Tesseract Games
THIS PRODUCT CURRENTLY HAS A 1-2 WEEK LEAD TIME.

Compatible with Marvel Champions, Lord of the Rings: The Card Game & Arkham Horror: The Card Game core boxes and expansion boxes that measure roughly 293 x 252 x 89mm. This insert maximises the internal space for card storage and can also be combined with our token box that slots in the smaller side channel. Pair this insert with our premium divider sets to get your game to the table in record time. The token box for this product can be added below and bought seperately.
CONTENTS
Storage Capacity - 
With token box - 1184 sleeved cards (90 micron sleeves) or 1644 cards without sleeves
Without token box - 1504 sleeved cards (90 micron sleeves) or 2084 cards without sleeves
Insert for Card Storage -
2 sheets of black laser cut 3mm MDF making:

A 3 card channel box insert
5 wooden dividers (extras available)

1 instruction leaflet
1 black card inlay sheet
Optional Token Box Add-On
Fits alongside the main card insert
Can be customised with 5 internal dividing wall pieces
280L x 63W x 42H mm
The insert requires assembly, which is easy and only requires ordinary PVA glue/wood glue. Masking tape will also help in the building and drying process.
THINGS YOU ABSOLUTELY NEED TO BUILD THESE BOXES
  Good quality PVA or strong wood glue, ideally with a thin 2-3mm dispenser tip, a bit like a ketchup bottle or similar.
  A flat surface and a mat or something to protect your table (PVA Glue is water soluble and can be removed with a bit of elbow grease and a damp cloth but better to not get it everywhere in the first place as my wife keeps telling me!).
  Some patience :)
THINGS THAT WILL MAKE LIFE A BIT EASIER
  Masking tape.
  A paint brush to level out glue (large brush is good, around 8mm width is what I use, or you can use your fingers).
  A pot of water to clean your brush.
  Kitchen towel or cloth to wipe up excess glue, soak excess water from your brush and clean up mess.
Any questions, just ask!
____________________________________________________________________________
The products in this category are a third party, unofficial game accessory. All trademarks and copyrights remain the property of their respective owners, which are in no way associated or affiliated with Tesseract Games.
Send to a friend
Recommend this to a friend by entering their email address in the box below.