Colourful Encounter Set Dividers - Marvel Champions
Colourful Encounter Set Dividers - Marvel Champions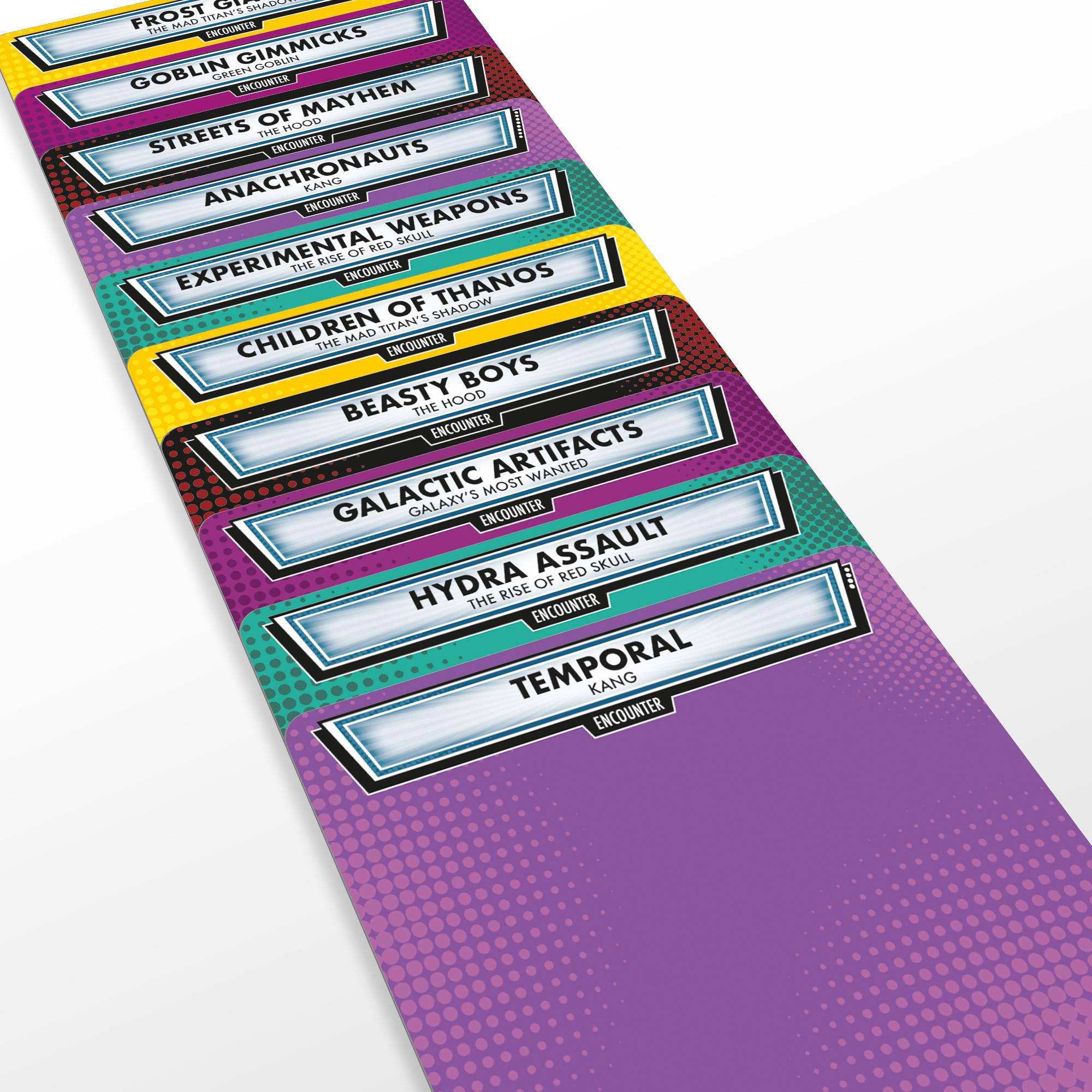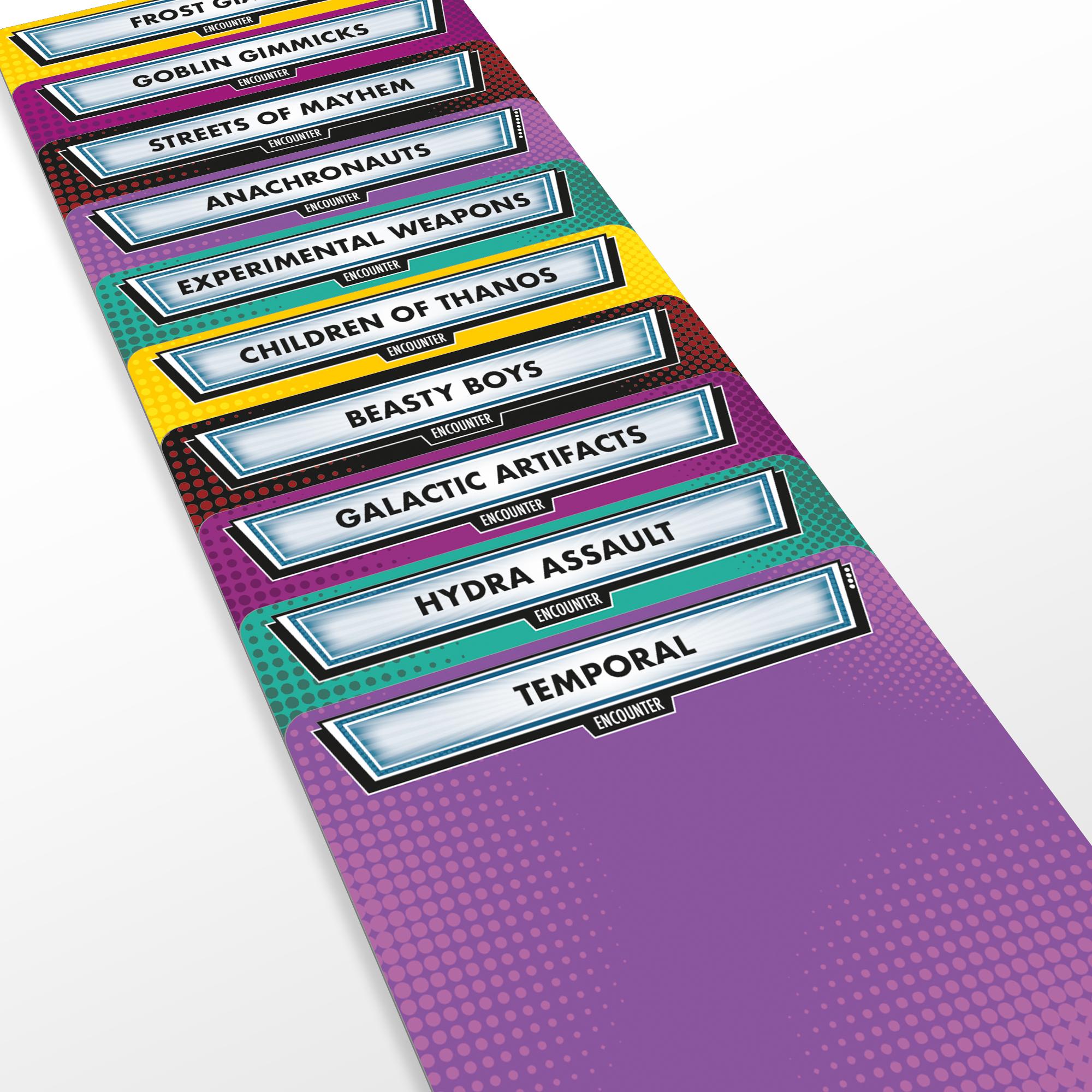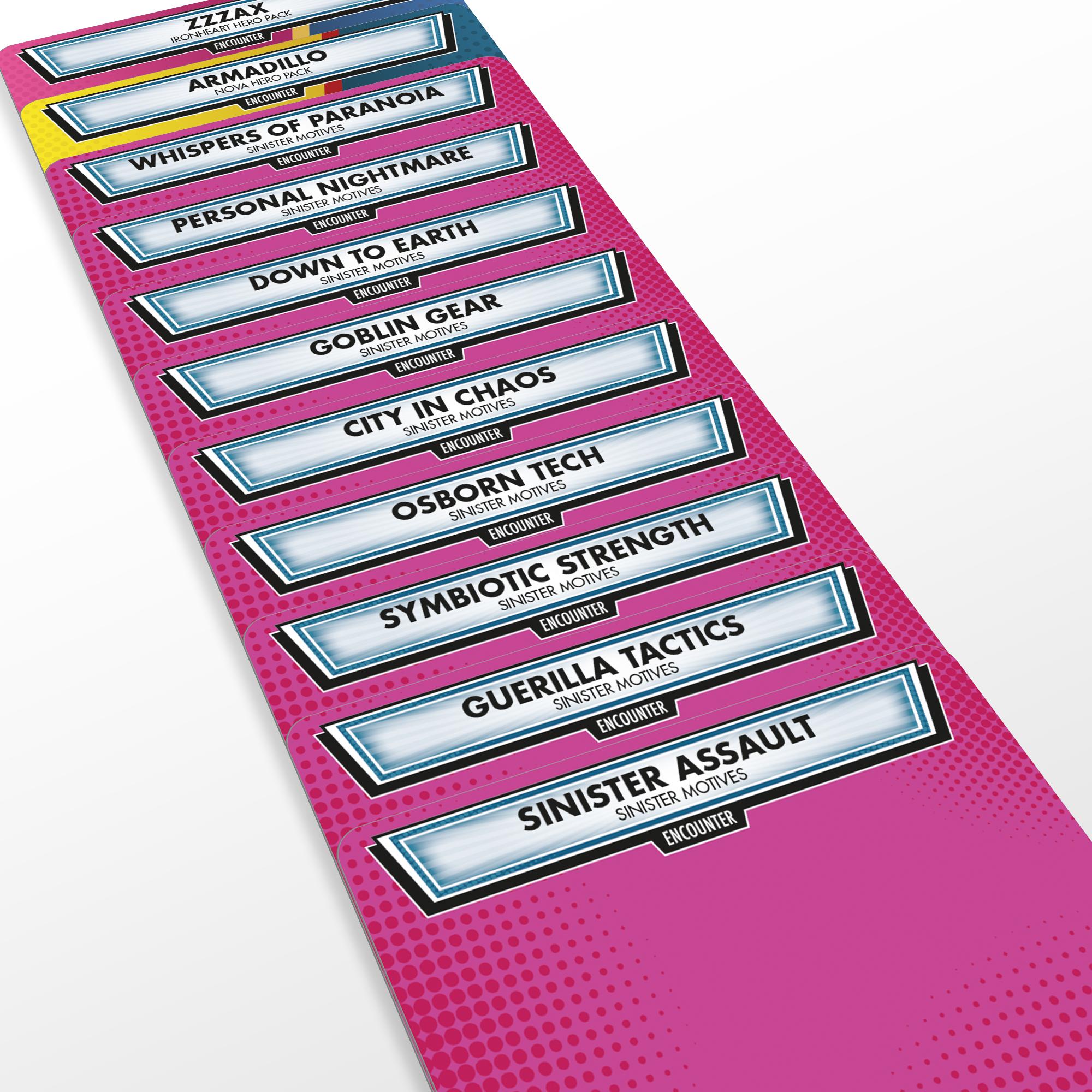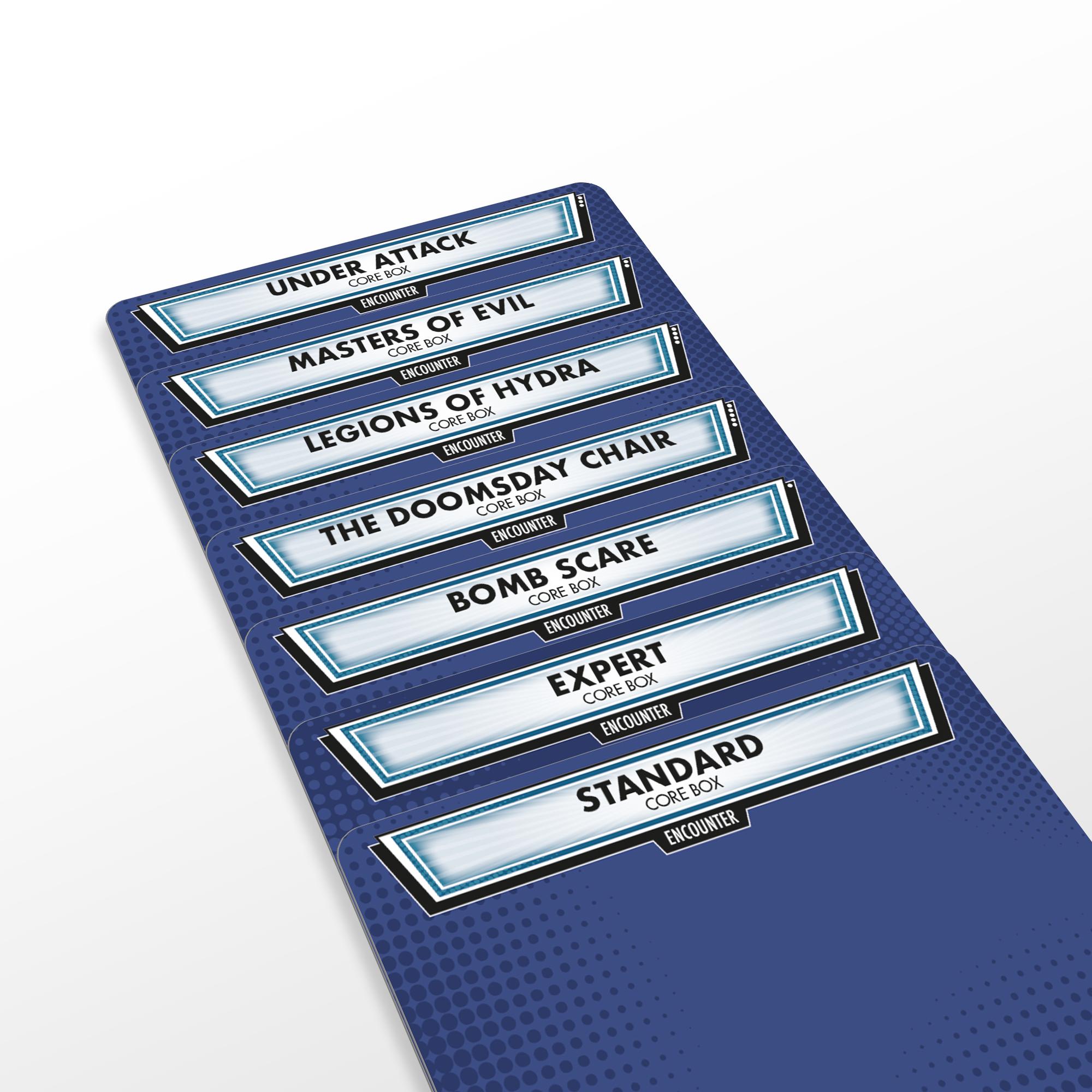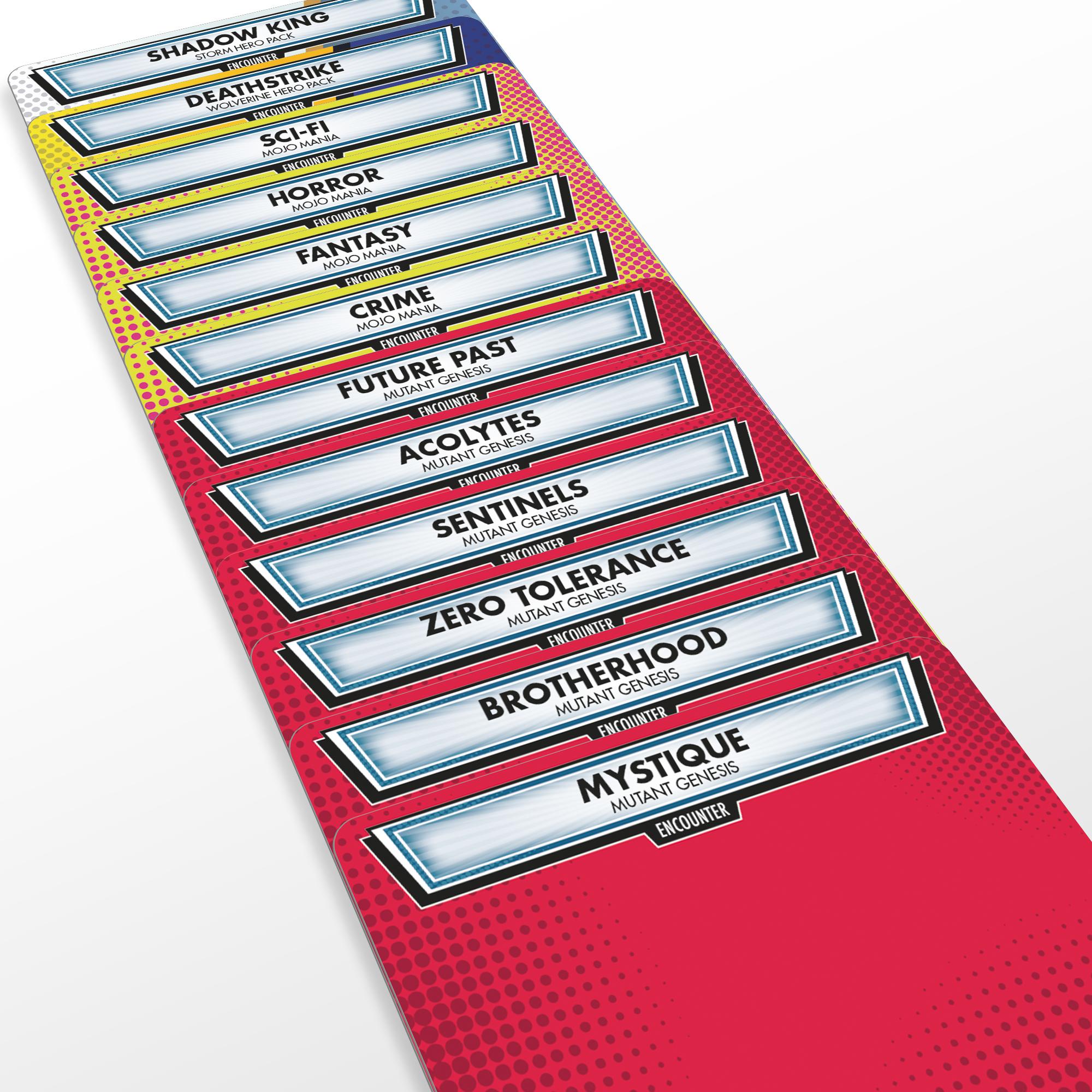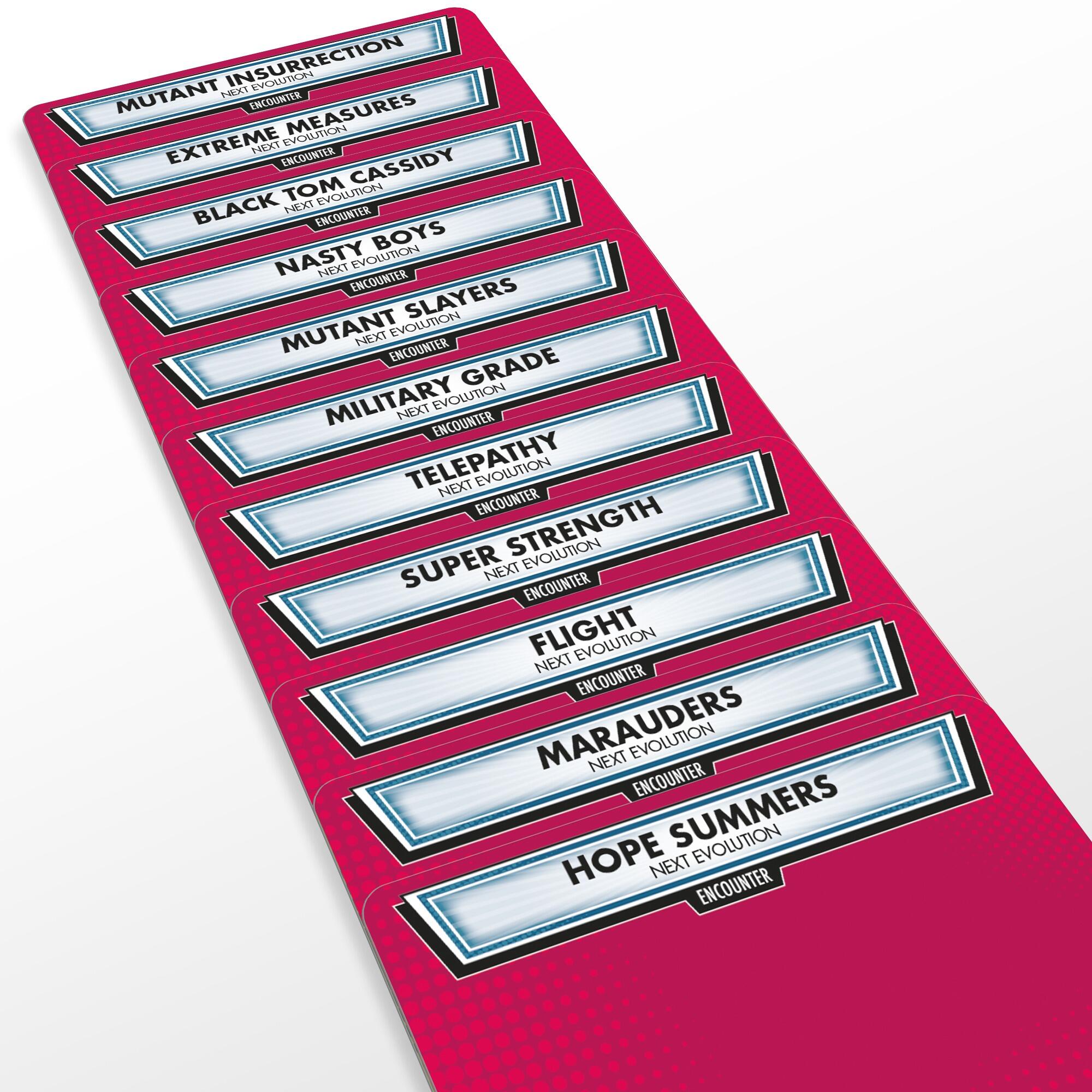 Be the first to review this product.
Tesseract Games
Colourful sets of dividers to replace the grey Encounter Set dividers. These are a purely aesthetic upgrade and use the background colours of their respective packs to add a pop to your Encounter Set storage area. We will release booster packs as future sets are released.
ALL-IN CONTENTS
The Rise of Red Skull Encounter Sets  + Monthly Release Phase 1 Encounter Sets 
Goblin Gimmicks, Running Interference, A Mess of Things, Power Drain.
Hydra Patrol, Hydra Assault, Weapon Master, Experimental Weapons.
The Galaxy's Most Wanted Encounter Sets/Campaign Sets + Monthly Release Phase 2 Encounter Sets 
Ship Command, Badoon Headhunter, Band of Badoon, Galactic Artifacts, Menagerie Medley, Power Stone, Kree Militants, Space Pirates ('The Market' is not included as this is already 'coloured' in the main divider set we sell). 
Anachronauts, Master of Time, Temporal.
The Mad Titan's Shadow Encounter Sets + Monthly Release Phase 4 Encounter Sets from 'The Hood' 
Black Order, Armies of Titan, Children of Thanos, Legions of Hel, Enchantress, Frost Giants.
Beastie Boys, Wrecking Crew, Sinister Syndicate, Crossfires Crew, Ransacked Armory, State of Emergency, Streets of Mayhem, Brothers Grimm, Mr Hyde.
Sinister Motives Encounter Sets + Monthly Release Phase 5 Encounter Sets (from Hero Packs)
Sinister Assault, Symbiotic Strength, Guerrilla Tactics, Osborn Tech, City In Chaos, Goblin Gear, Down To Earth, Whispers of Paranoia, Personal Nightmare.
Armadillo (from Nova Hero Pack), Zzzax (from Ironheart Hero Pack), The Inheritors (from Spider-Ham Hero Pack) + Iron Spider's Sinister Six (from SP//dr Hero Pack).
Mutant Genesis Encounter Sets + Monthly Release Phase 6 Encounter Sets (from Hero/Scenario Packs)
Mystique, Brotherhood, Zero Tolerance, Sentinels, Acolytes, Future Past, Fantasy, Crime, Horror, Sitcom, Western, Sci-Fi, Longshot, Shadow King, Deathstrike, Exodus, Reavers
Next Evolution + Monthly Release Phase 7 (from Hero Packs)
Hope Summers, Marauders, Flight, Super Strength, Telepathy, Military Grade, Mutant Slayers, Nasty Boys, Black Tom Cassidy, Extreme Measures, Mutant Insurrection, Dreadpool
AVAILABLE SEPERATELY (not in the All In)
Core Box
Standard, Expert, Bomb Scare, The Doomsday Chair, Legions of Hydra, Masters of Evil, Under Attack.
DIMENSIONS
Vertical Orientation: 101mm H* x 64mm W
They do not fit the original Marvel Champions box but do fit our own Infinity Box and many other 3rd party storage solutions.

Horizontal Orientation: 81mm H* x 87mm W
We include a perforated line on the Horizontal dividers which you can simply fold forward, backwards and then tear off (or follow with scissors) bringing the divider to a size more compatible with the main game boxes. This is incredibly easy to do. Don't worry too much about a clean edge as it won't be visible. If you have any issues send us a message and we'll replace any dividers you accidentally mess up.

*please note there is a 1-2mm tolerance on the height of our dividers due to the way they are manufactured.
____________________________________________________________________________
These products are a third party, unofficial game accessory. All trademarks and copyrights remain the property of their respective owners, which are in no way associated or affiliated with Tesseract Games.
Send to a friend
Recommend this to a friend by entering their email address in the box below.
For added protection you might want to sleeve your divider sets.
Vertical Orientation: 
We recommend Mayday Premium Gold 65mm x 100mm 

Horizontal Orientation: 
We recommend Mayday Premium Magnum Oversized Dungeon Sleeves but they will need trimming down in height from 112mm to 81mm.