Core Box - Legendary Encounters: Predator
Core Box - Legendary Encounters: Predator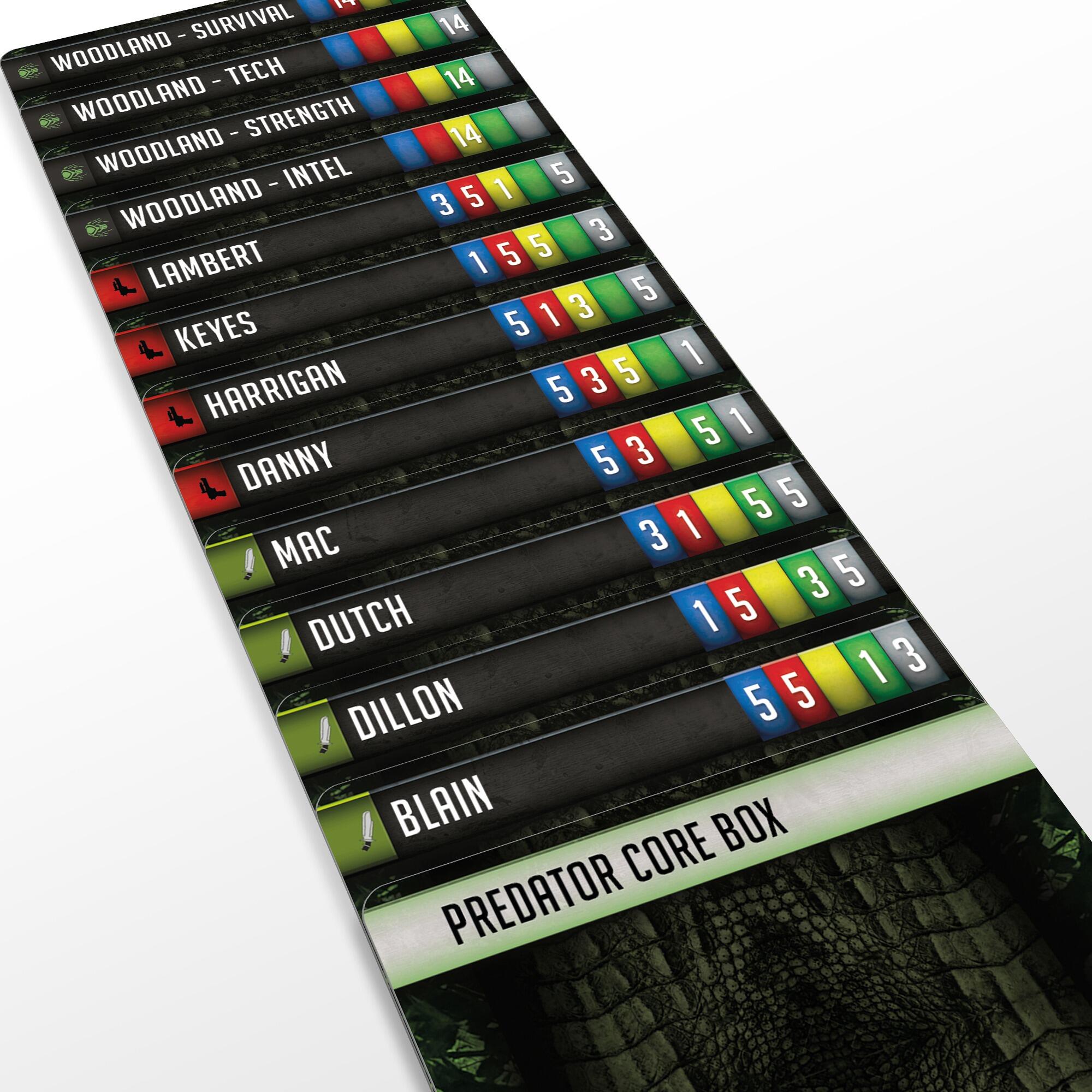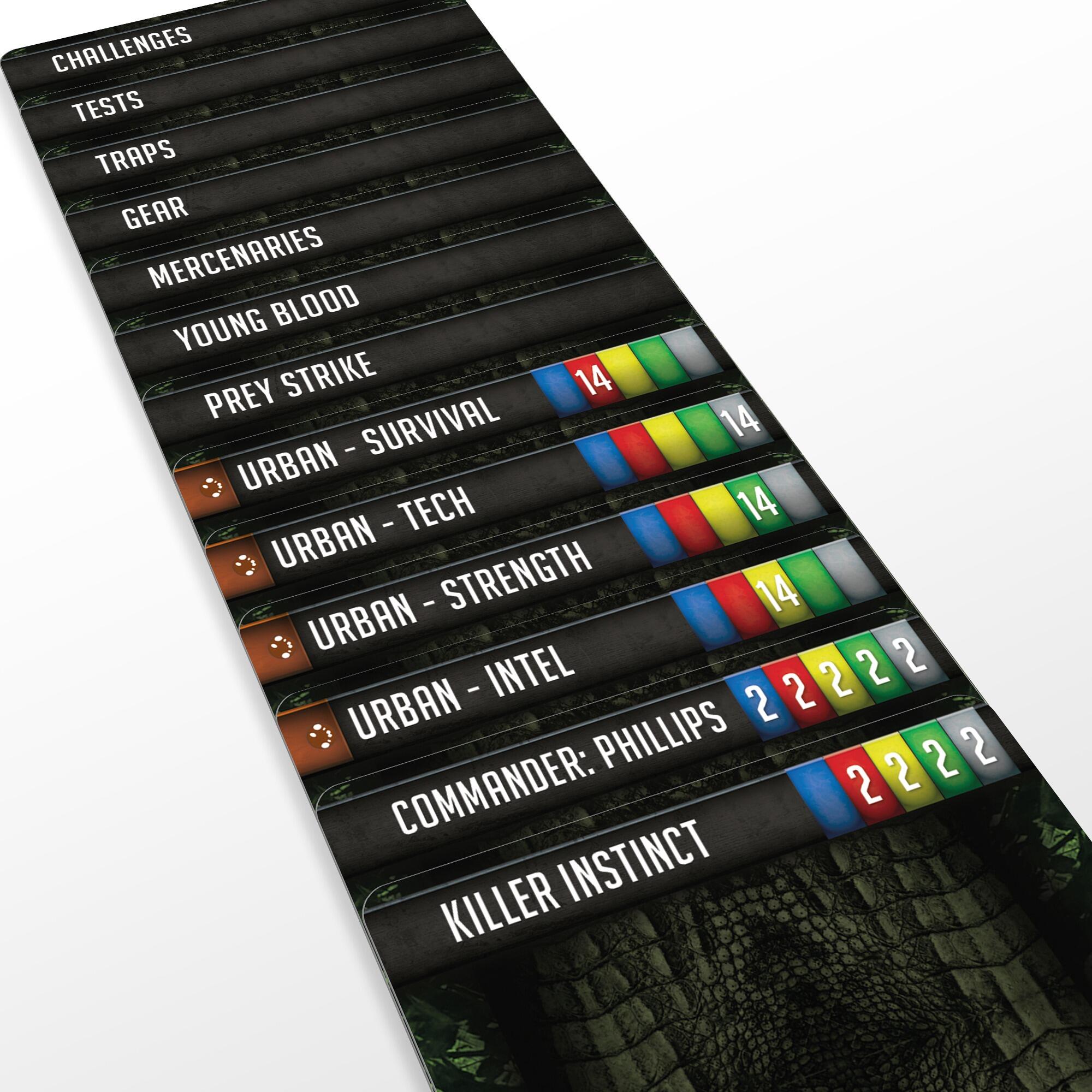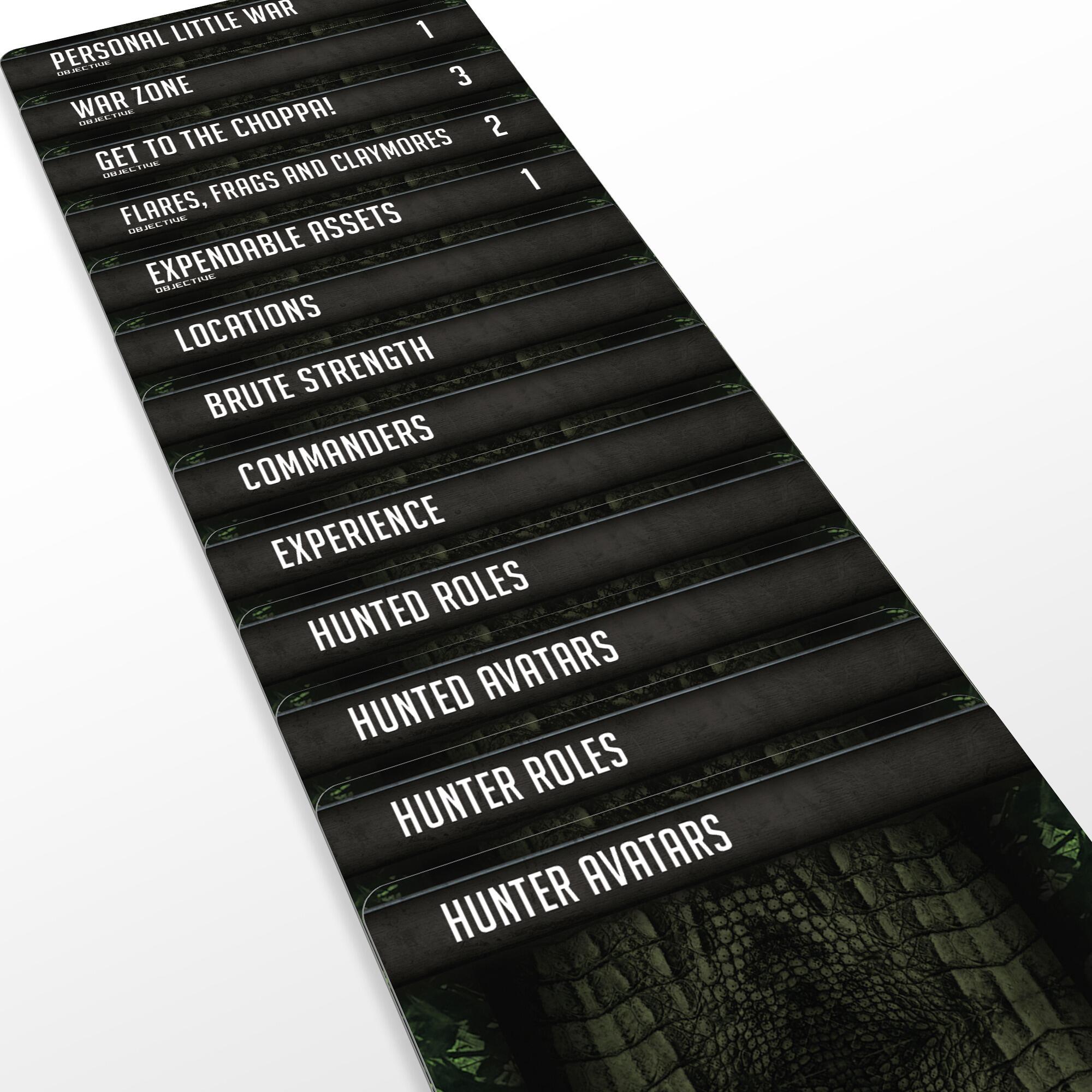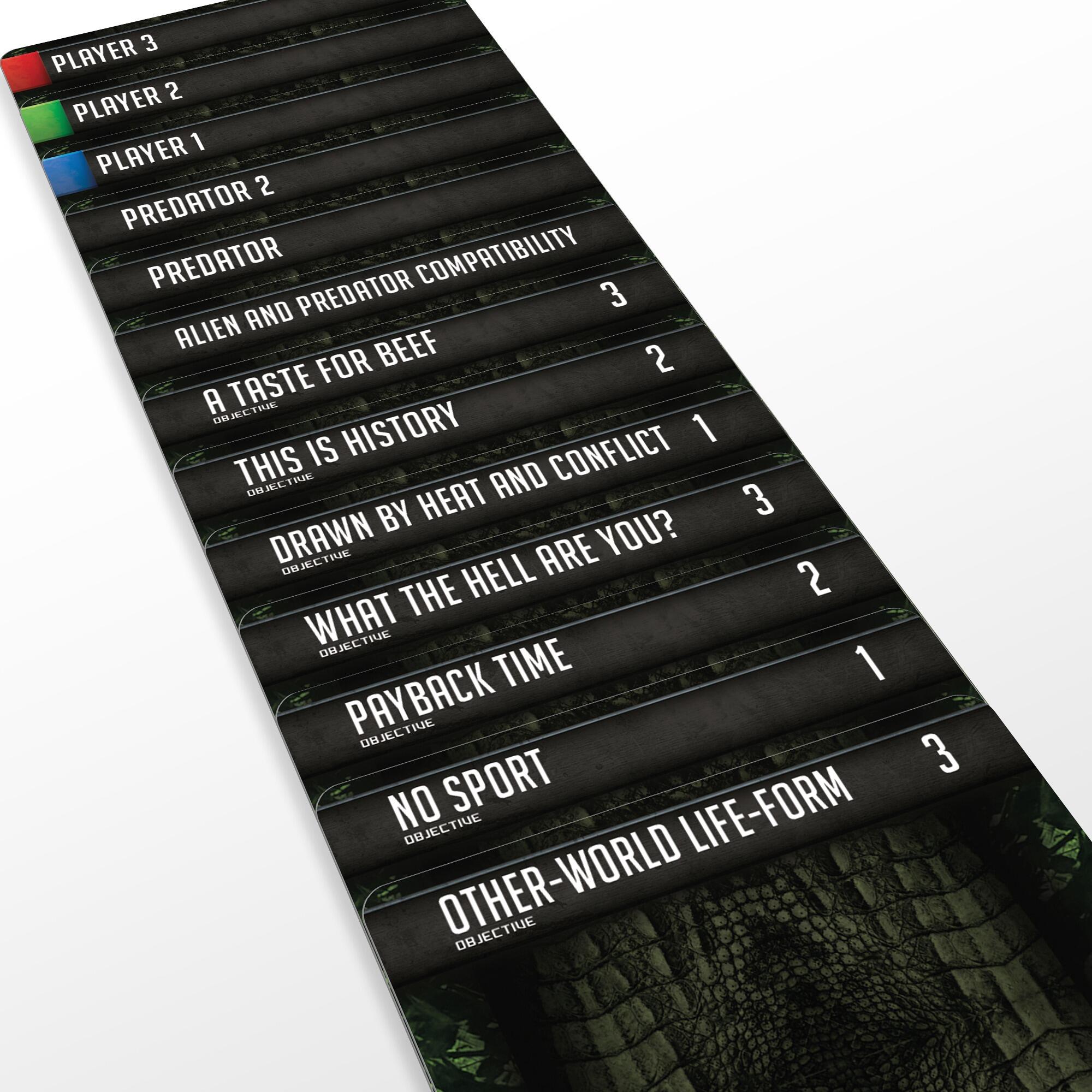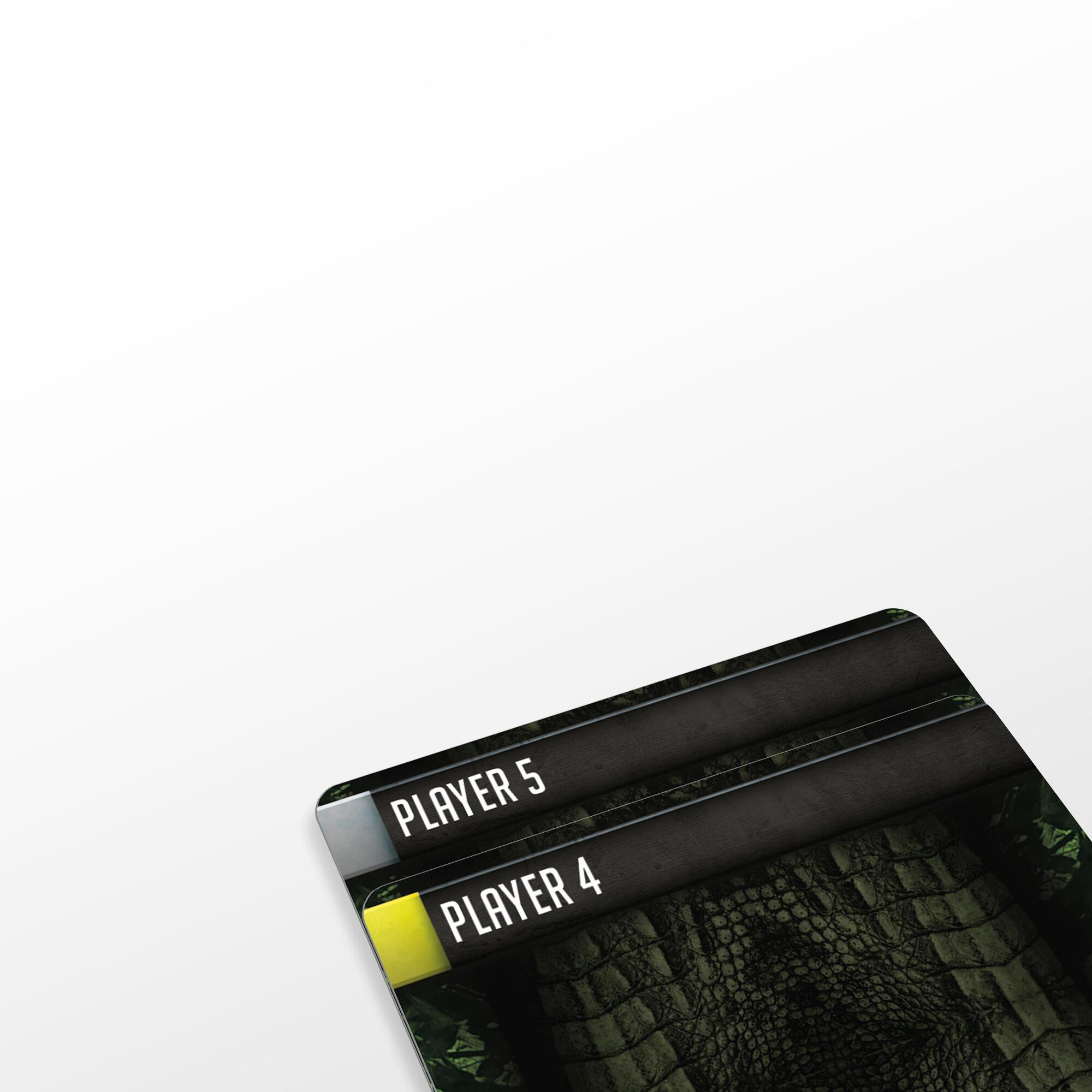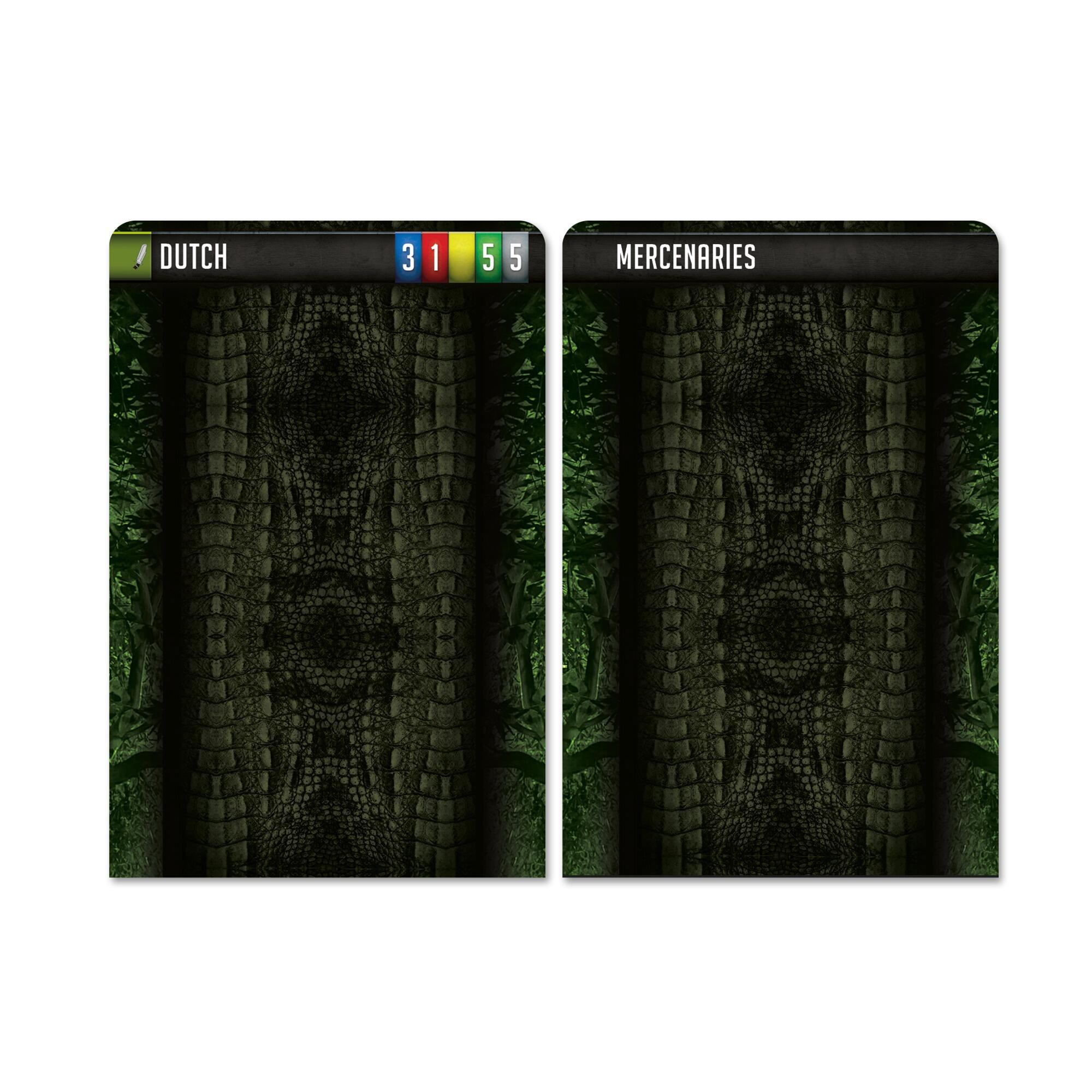 Be the first to review this product.
Tesseract Games
CONTENTS
55 double-sided, gloss laminated, sturdy dividers covering all content from the Legendary Encounters: Predator core box.
Title Divider
Characters
Blain
Dillon
Dutch
Mac
Danny
Harrigan
Keyes
Lambert
Objectives / Scenarios
Expendable Assets

 - 

1
Flares, Frags and Claymores

 - 

2
Get to the Choppa!

 - 

3
War Zone

 - 

1
Personal Little War

 - 

2
Other-World Life-Form

 - 

3
No Sport

 - 

1
Payback Time

 - 

2
What the Hell are You?

 - 

3
Drawn by Heat and Conflict

 - 

1
This is History

 - 

2
A Taste for Beef

 - 

3
Other
Enemy Strike
Prey Strike
Young Blood
Mercenaries
Gear
Traps
Tests
Challenges
Hunter Avatars
Hunter Roles
Hunted Avatars
Hunted Roles
Experience
Commanders
Brute Strength
Locations
Woodland - Intel
Woodland - Strength
Woodland - Tech
Woodland - Survival
Killer Instinct
Commander: Phillips
Urban - Intel
Urban - Strength
Urban - Tech
Urban - Survival
Alien and Predator Compatibility
Predator
Predator 2
Player 1
Player 2
Player 3
Player 4
Player 5


1 Blank Divider
DIMENSIONS
Vertical Orientation: 98mm H* x 64mm W
They do not fit the original Core Box but do fit our own Infinity Box.

Horizontal Orientation: 74mm H* x 87mm W
They are the same size as the included dividers and should fit the main core box.
*please note there is a 1-2mm tolerance on the height of our dividers due to the way they are manufactured.
____________________________________________________________________________
These products are a third party, unofficial game accessory. All trademarks and copyrights remain the property of their respective owners, which are in no way associated or affiliated with Tesseract Games.
Send to a friend
Recommend this to a friend by entering their email address in the box below.
For added protection you might want to sleeve your divider sets.
Vertical Orientation: 
We recommend Mayday Premium Gold 65mm x 100mm 

Horizontal Orientation: 
We recommend Mayday Premium Magnum Oversized Dungeon Sleeves but they will need trimming down in height from 112mm to 81mm. if you want to just protect the top of the divider Dragon Shield Clear Perfect Fit Side Loaders also work well.