Expansion Names Divider Set - Marvel Legendary
Expansion Names Divider Set - Marvel Legendary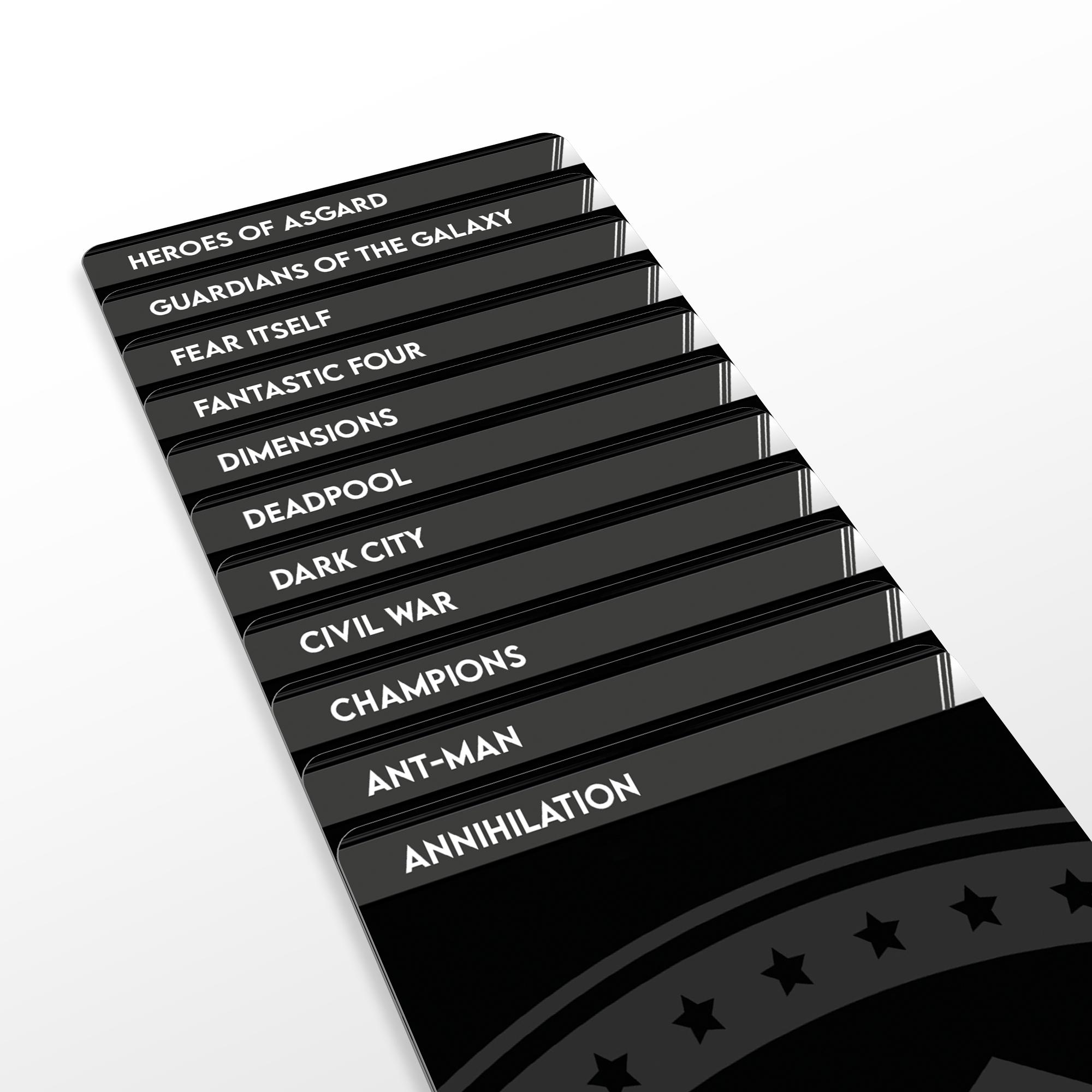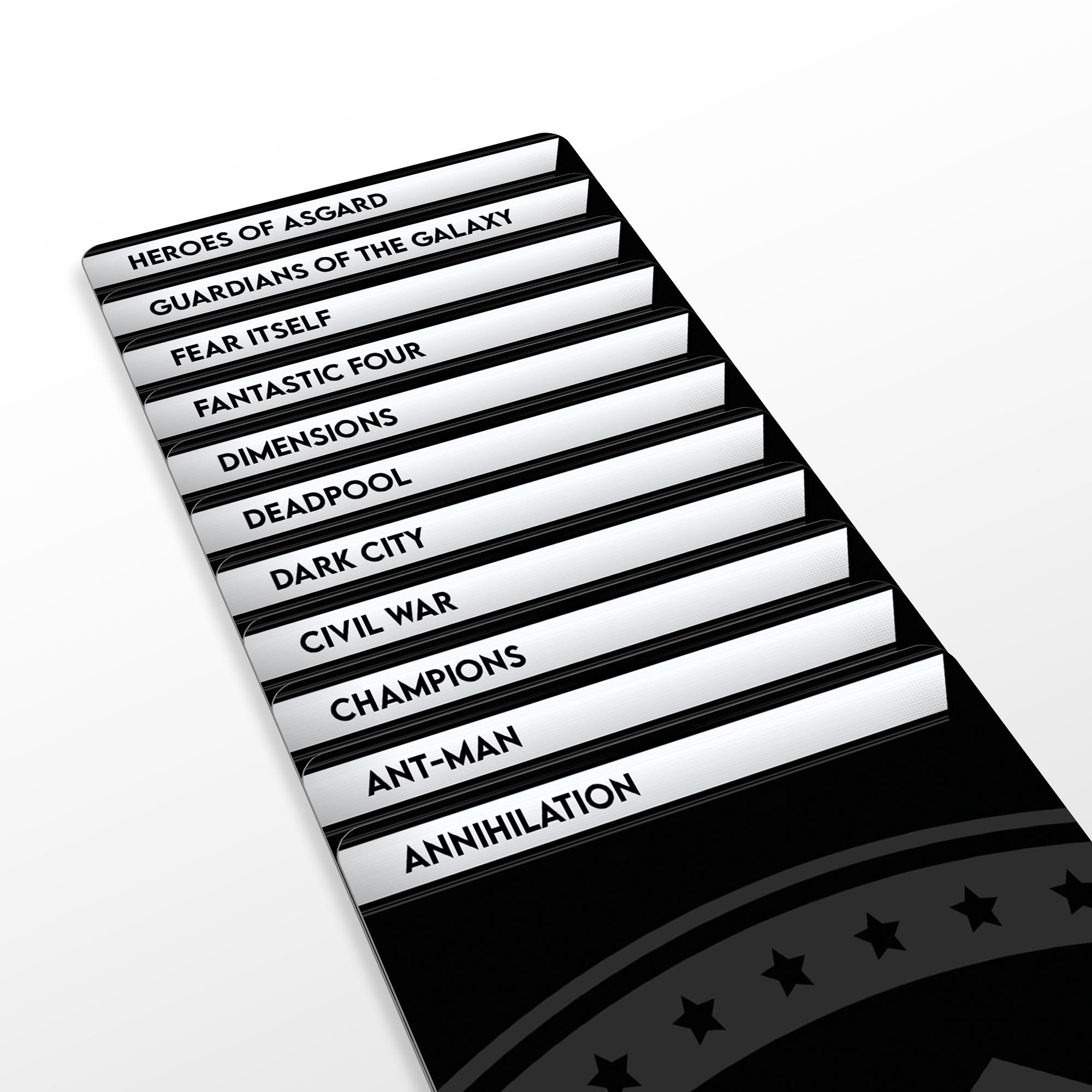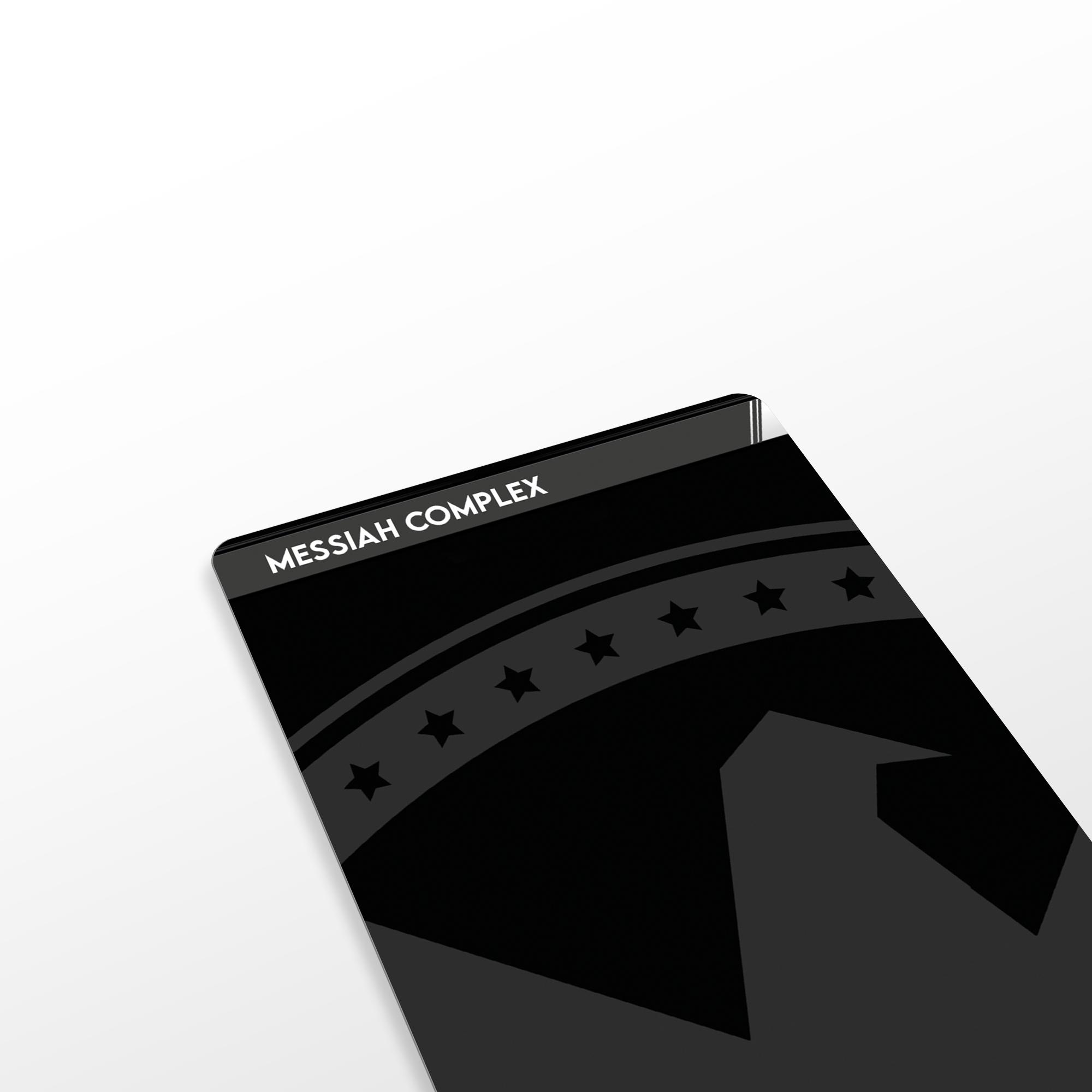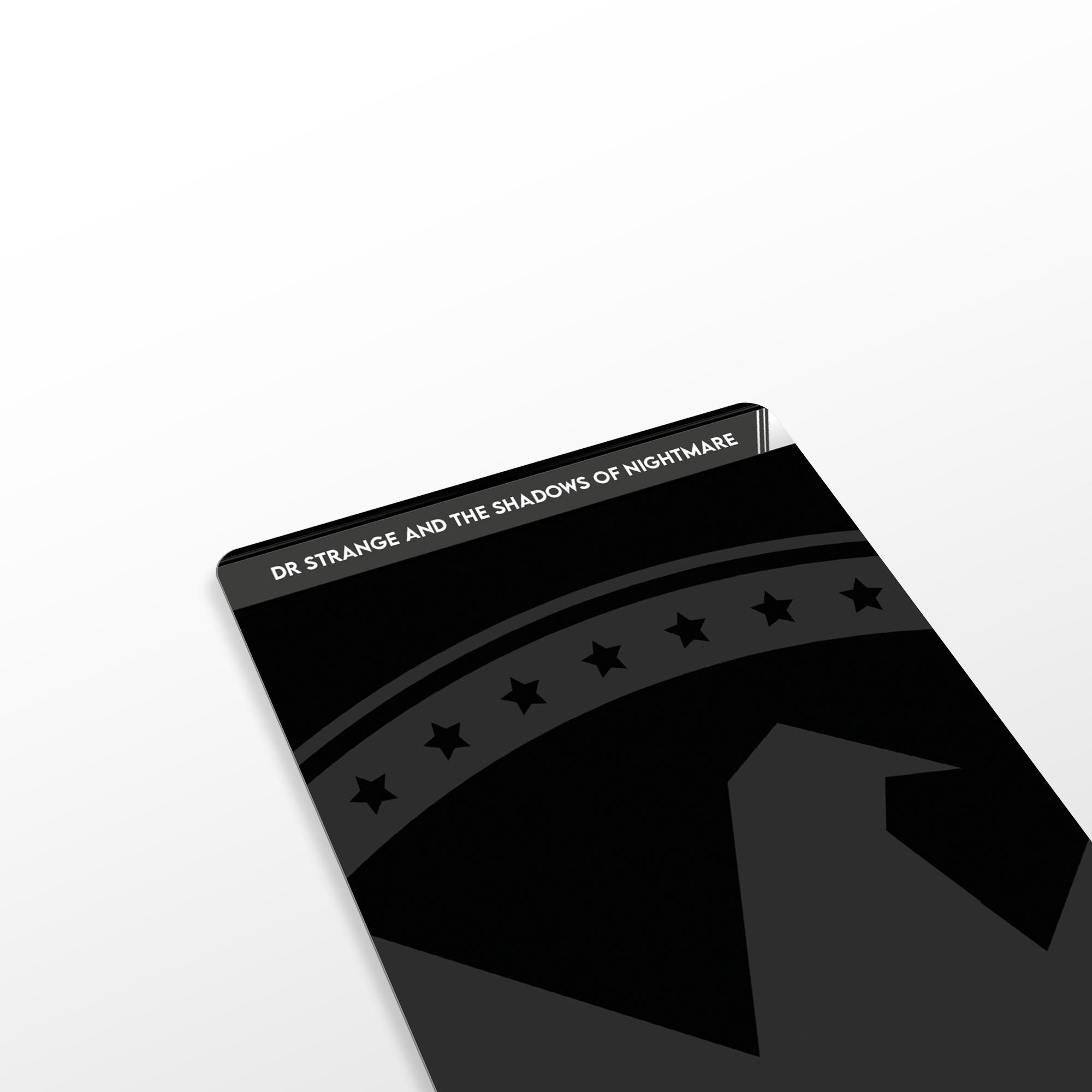 Be the first to review this product.
Tesseract Games
28 double-sided, gloss laminated, sturdy dividers. Different artwork on each side. This set has dividers for all the names of the expansions/boxes released for the game if you like to organise your collection by keeping everything from the same expansion together.
CONTENTS
All In Set:
Core Box
Dark City
Fantastic Four
Fear Itself
Guardians Of The Galaxy
Paint The Town Red
Secret Wars Volume 1
Secret Wars Volume 2
Villains
Civil War
Captain America 75th Anniversary
Champions
Deadpool
Dimensions
Heroes Of Asgard
Into The Cosmos
Marvel Studios: Phase 1
New Mutants
Noir
Realm Of Kings
Revelations
Shield
Spiderman: Homecoming
Venom
World War Hulk
X-Men
Ant-Man
Annihilation
Messiah Complex
Dr Strange and the Shadows of Nightmare
AVAILABLE SEPERATELY 
Messiah Complex
Dr Strange and the Shadows of Nightmare
If you buy the 'All In' set we will continue to release dividers for each new upcoming expansion so you can top up your collection.
DIMENSIONS
Vertical Orientation: 98mm H* x 64mm W
They do not fit the original Core Box but do fit our own Infinity Box.

Horizontal Orientation: 74mm H* x 87mm W
These fit into the Core Box.

*please note there is a 1-2mm tolerance on the height of our dividers due to the way they are manufactured.
____________________________________________________________________________
These products are a third party, unofficial game accessory. All trademarks and copyrights remain the property of their respective owners, which are in no way associated or affiliated with Tesseract Games.
Send to a friend
Recommend this to a friend by entering their email address in the box below.
For added protection you might want to sleeve your divider sets.
Vertical Orientation: 
We recommend Mayday Premium Gold 65mm x 100mm 

Horizontal Orientation: 
We recommend Mayday Premium Magnum Oversized Dungeon Sleeves but they will need trimming down in height from 112mm to 81mm.