'Expansions' Set - A Game of Thrones (2nd Edition)
'Expansions' Set - A Game of Thrones (2nd Edition)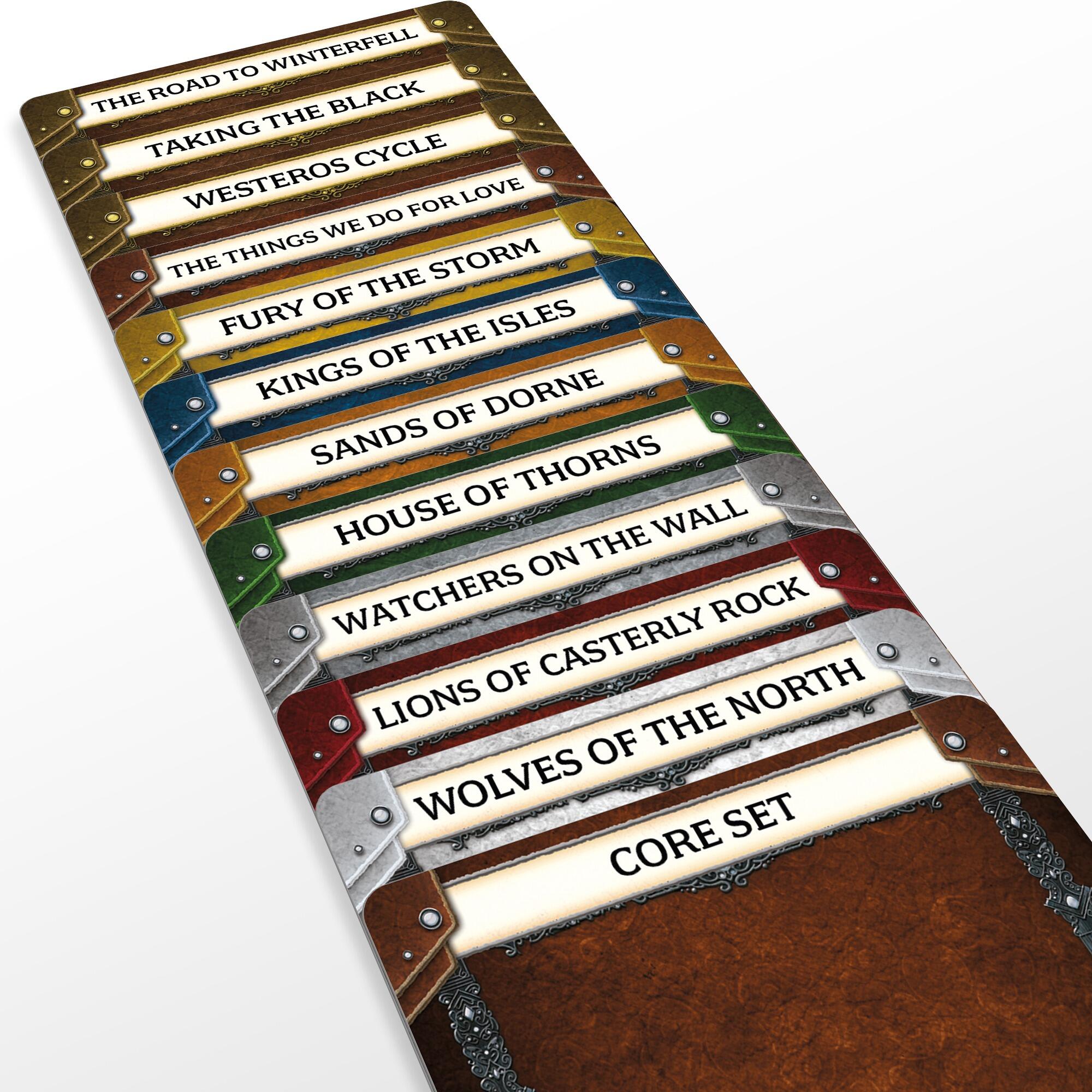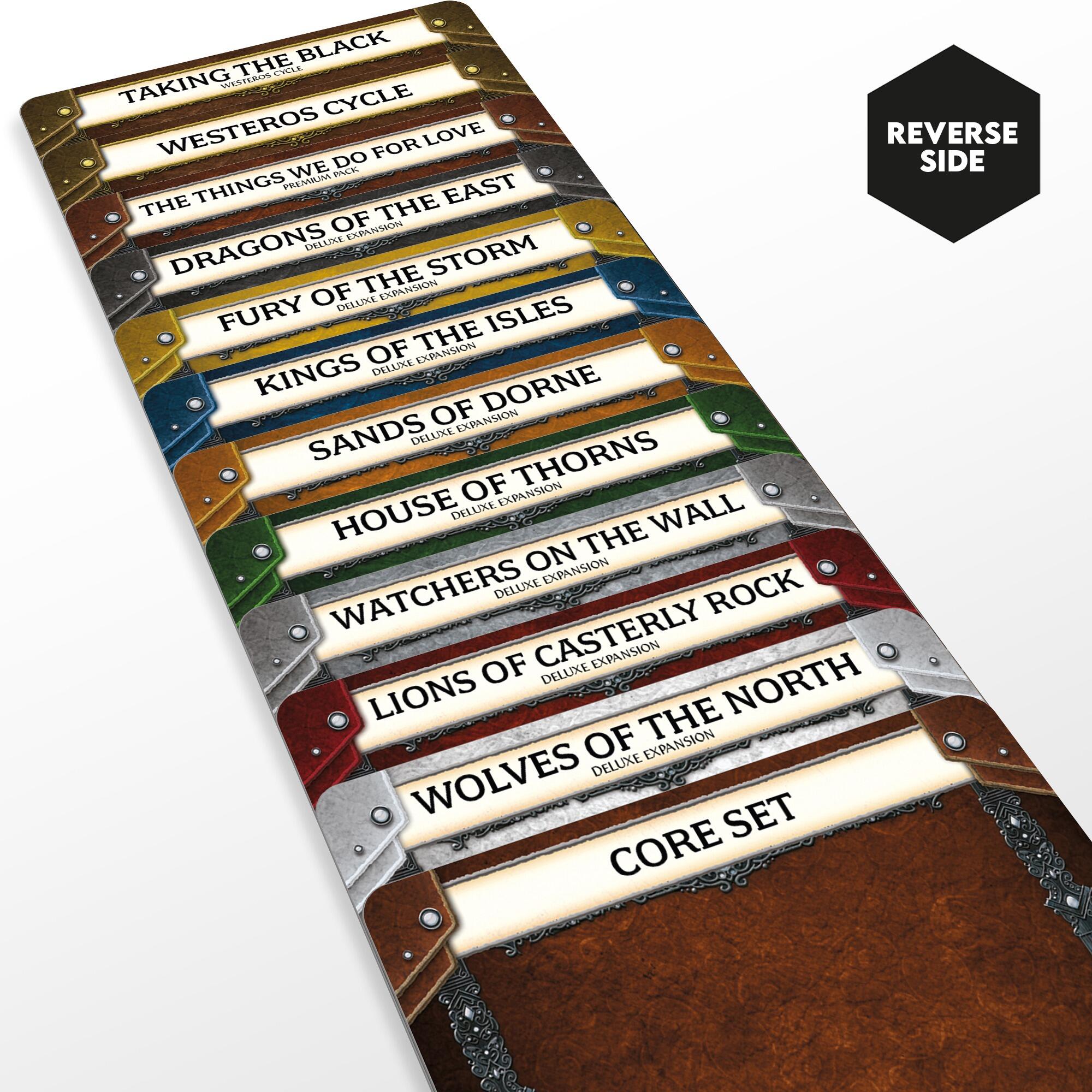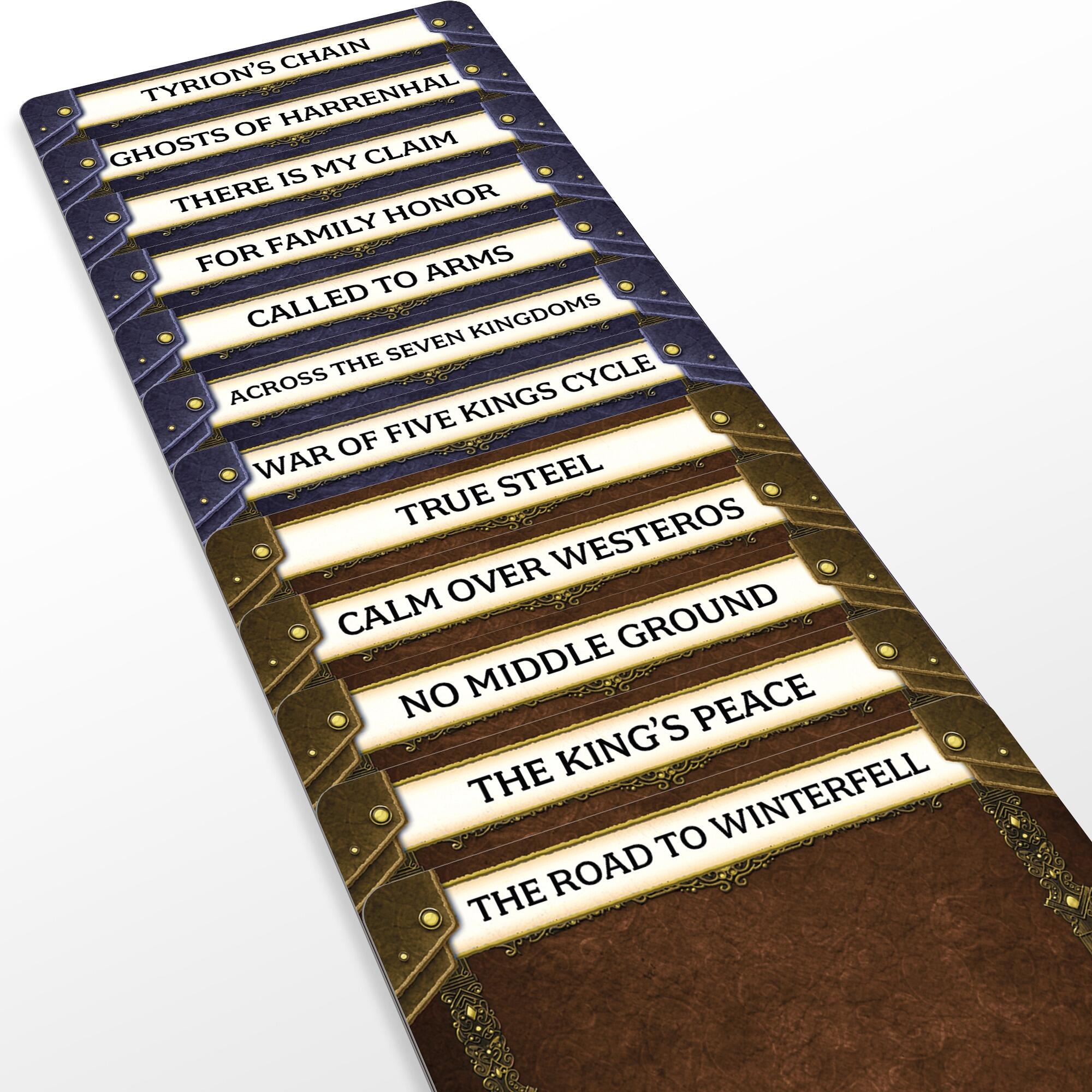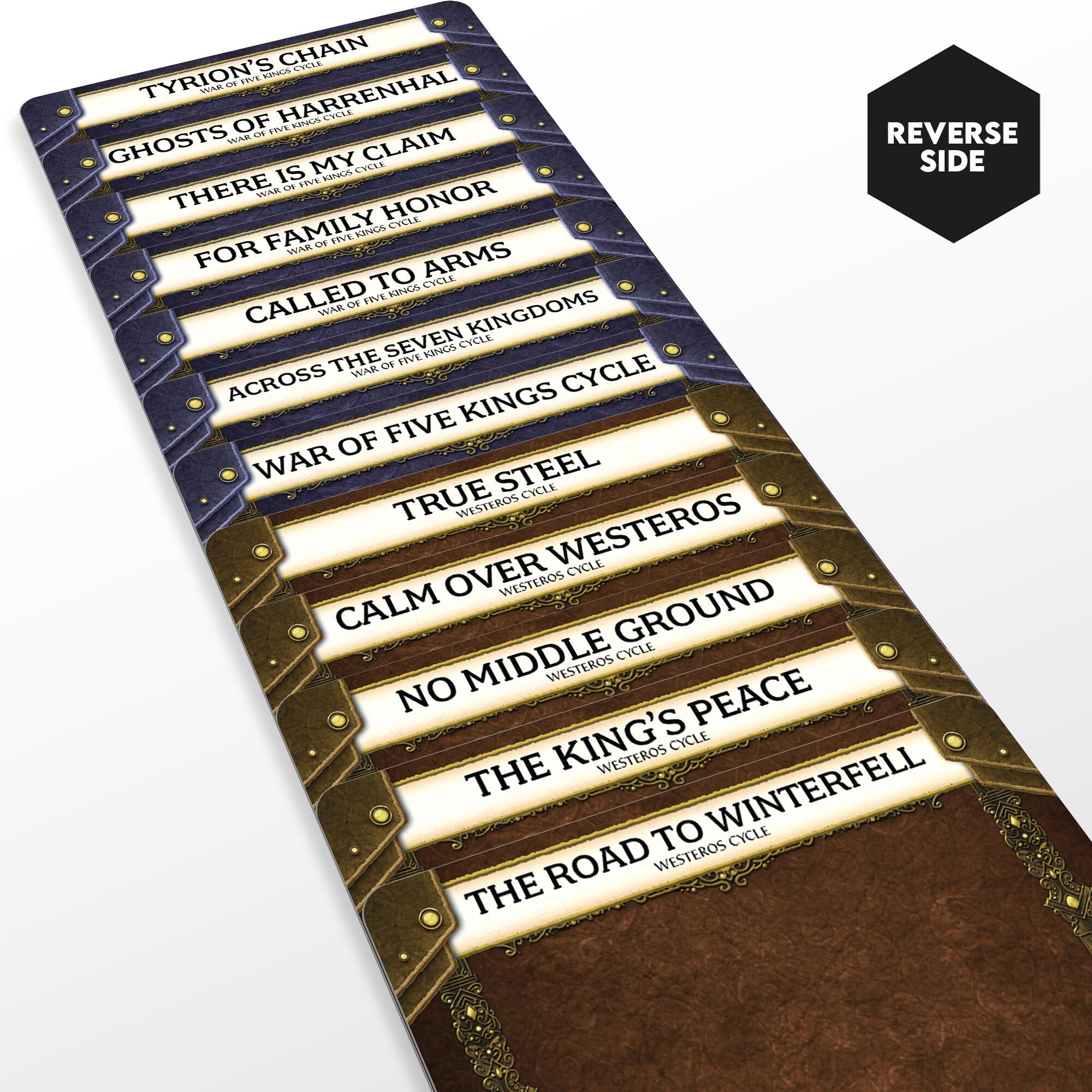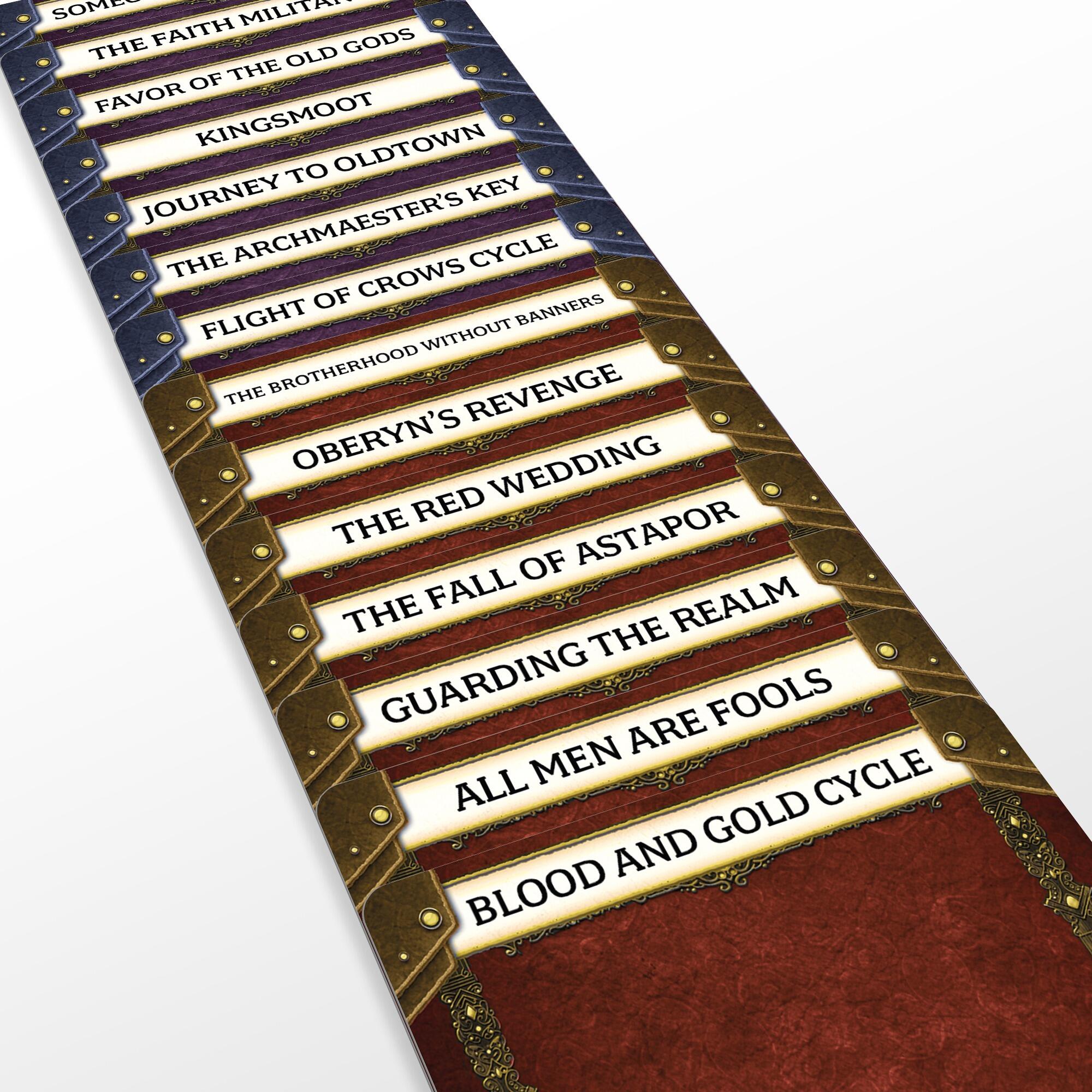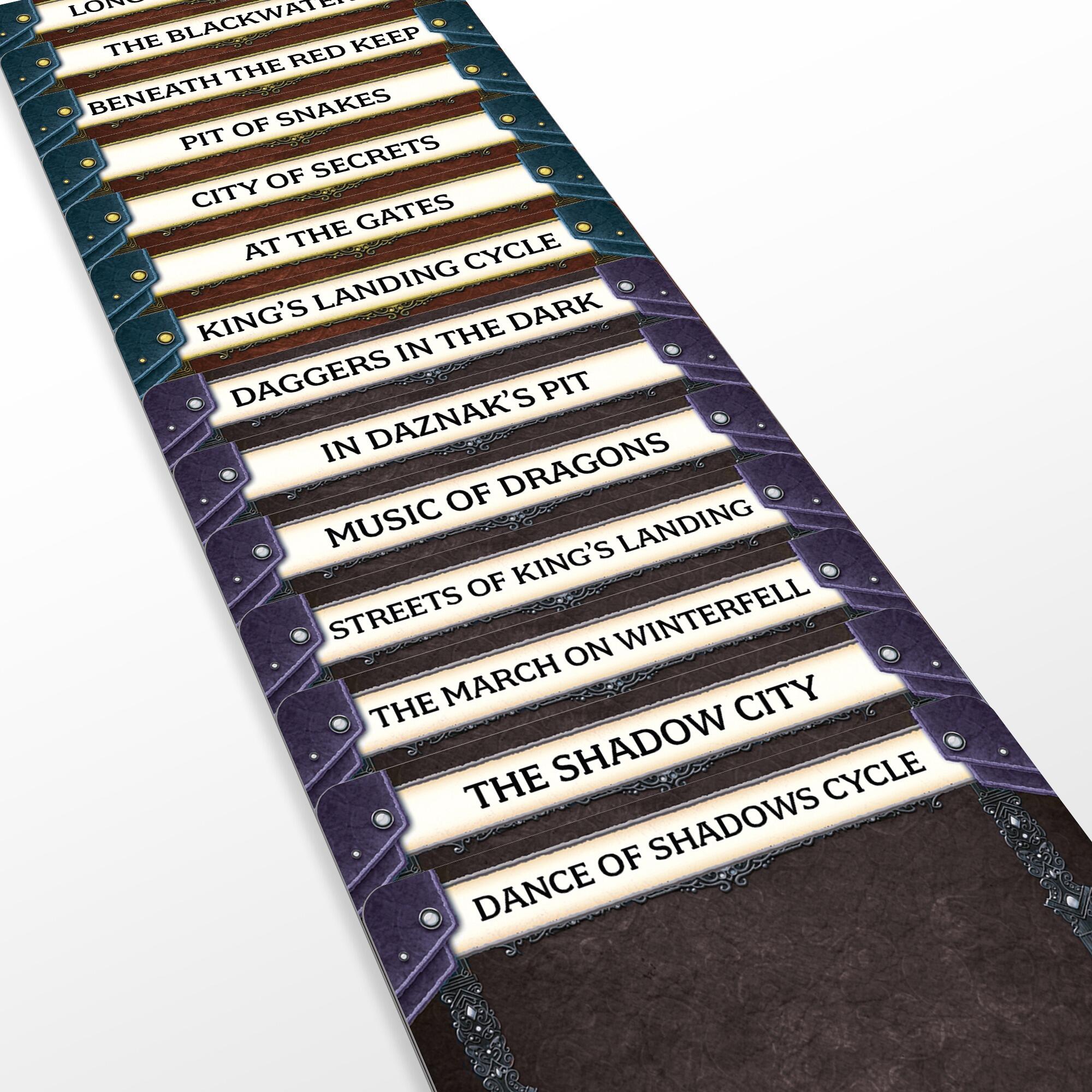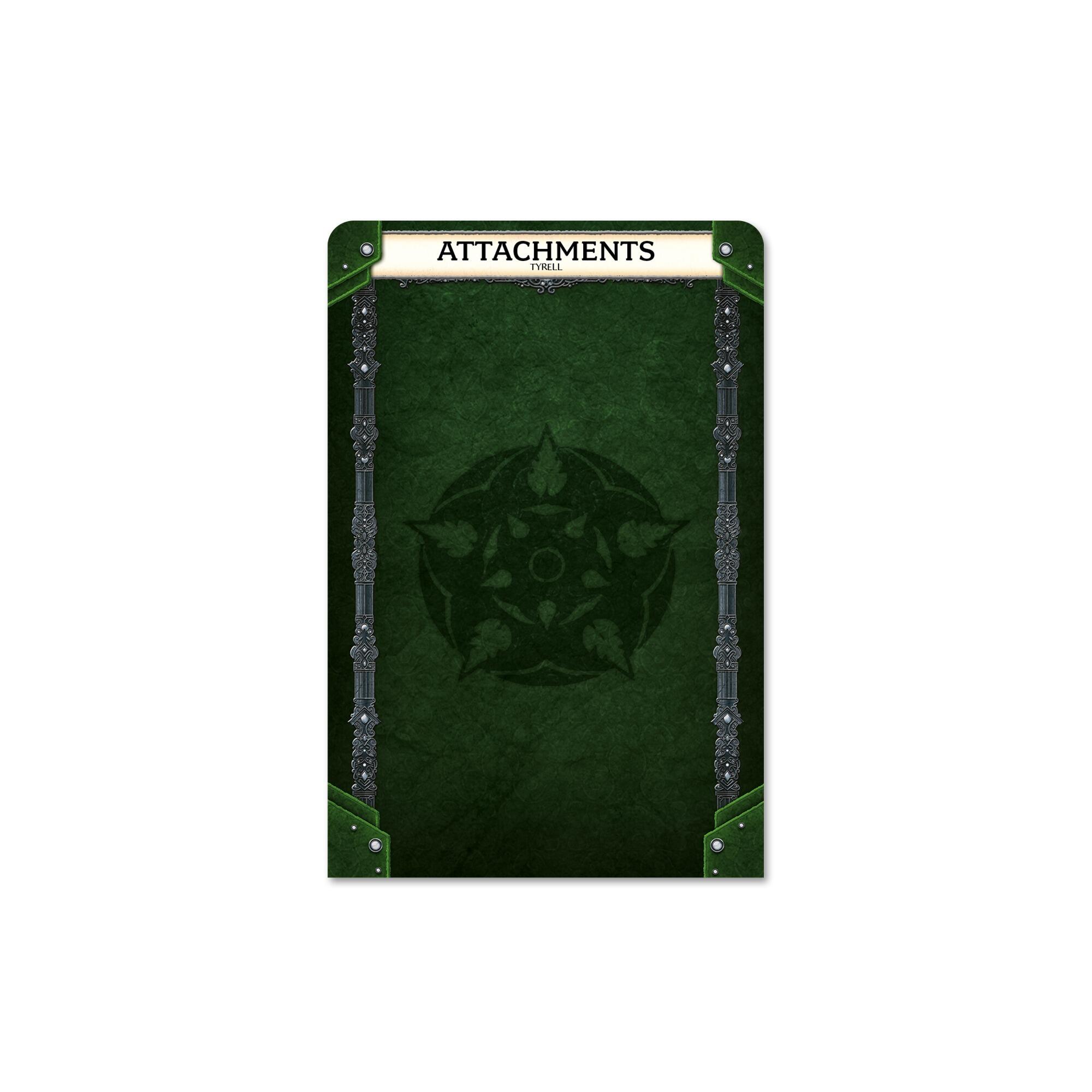 Absolutely stunning artwork. Brilliant addition to the Game of Thrones lcg 2nd edition Just can't wait. What a team Tesseract are. Amazing guys.
Tesseract Games
52 Dividers covering the deluxe expansions, premium packs and monthly cycle packs of the game for those who like to sort their cards by product release.
CONTENTS
Core Set

Deluxe Expansions
Wolves Of The North
Lions Of Casterly Rock
Watchers On The Wall
House Of Thorns
Sands Of Dorne
Kings Of The Isles
Fury Of The Storm
Dragons Of The East

Premium Packs
The Things We Do For Love

Cycle Packs
Westeros Cycle
Taking The Black
The Road To Winterfell
The King's Peace
No Middle Ground
Calm Over Westeros
True Steel


War Of Five Kings Cycle
Across The Seven Kingdoms
Called To Arms
For Family Honor
There Is My Claim
Ghosts Of Harrenhal
Tyrion's Chain


Blood And Gold Cycle
All Men Are Fools
Guarding The Realm
The Fall Of Astapor
The Red Wedding
Oberyn's Revenge
The Brotherhood Without Banners


Flight Of Crows Cycle
The Archmaester's Key
Journey To Oldtown
Kingsmoot
Favor Of The Old Gods
The Faith Militant
Someone Always Tells


Dance Of Shadows Cycle
The Shadow City
The March On Winterfell
Streets Of King's Landing
Music Of Dragons
In Daznak's Pit
Daggers In The Dark


King's Landing Cycle
At The Gates
City Of Secrets
Pit Of Snakes
Beneath The Red Keep
The Blackwater
Long May He Reign
DIMENSIONS
Vertical Orientation: 101mm H* x 64mm W
Horizontal Orientation: 81mm H* x 87mm W

*please note there is around a 1-2mm tolerance on the height of our dividers due to the way they are manufactured.
____________________________________________________________________________
These products are a third party, unofficial game accessory. All trademarks and copyrights remain the property of their respective owners, which are in no way associated or affiliated with Tesseract Games.
Send to a friend
Recommend this to a friend by entering their email address in the box below.
For added protection you might want to sleeve your divider sets.
Vertical Orientation: 
We recommend Mayday Premium Gold 65mm x 100mm 

Horizontal Orientation: 
We recommend Mayday Premium Magnum Oversized Dungeon Sleeves but they will need trimming down in height from 112mm to 81mm.