'Named Heroes' Set - Flesh and Blood
'Named Heroes' Set - Flesh and Blood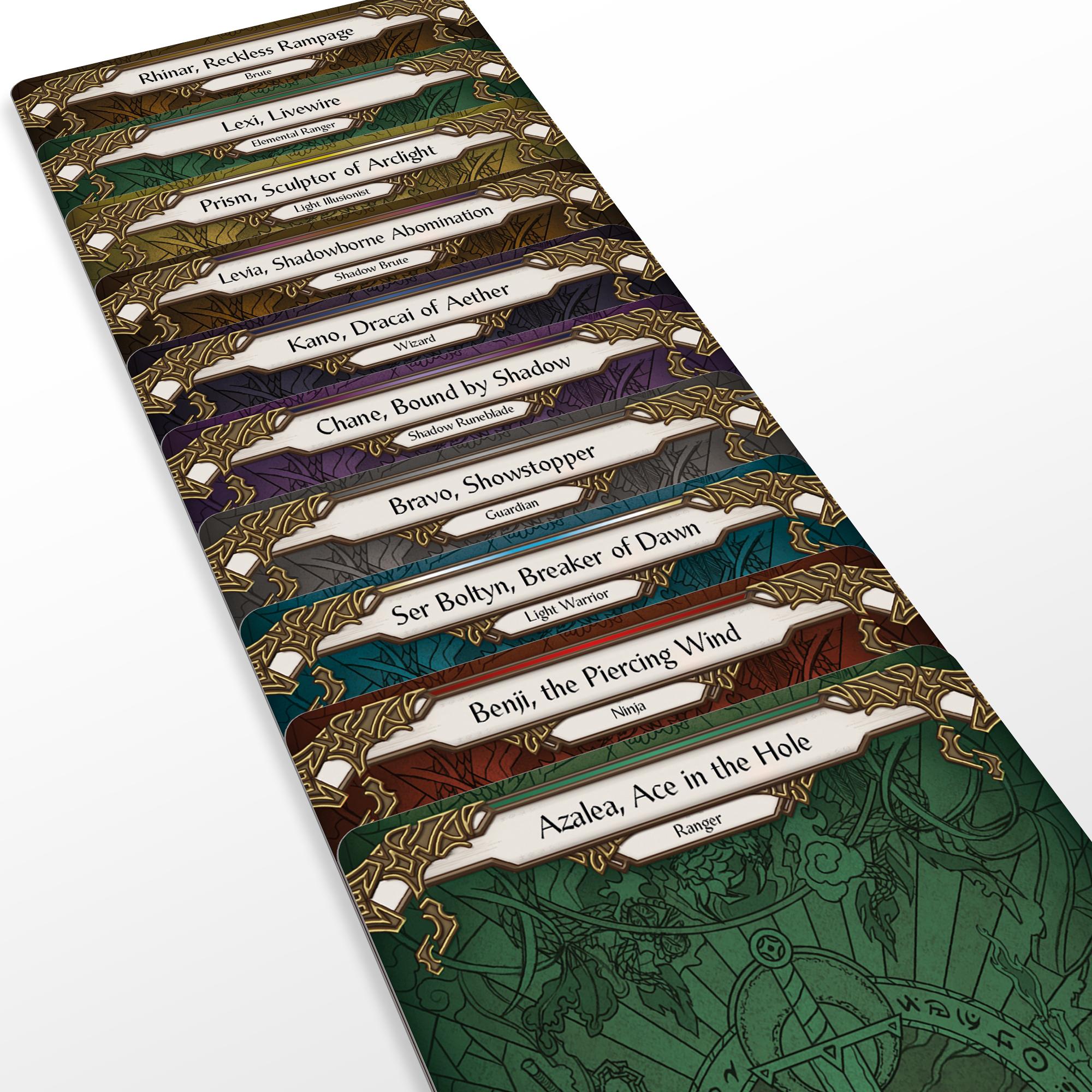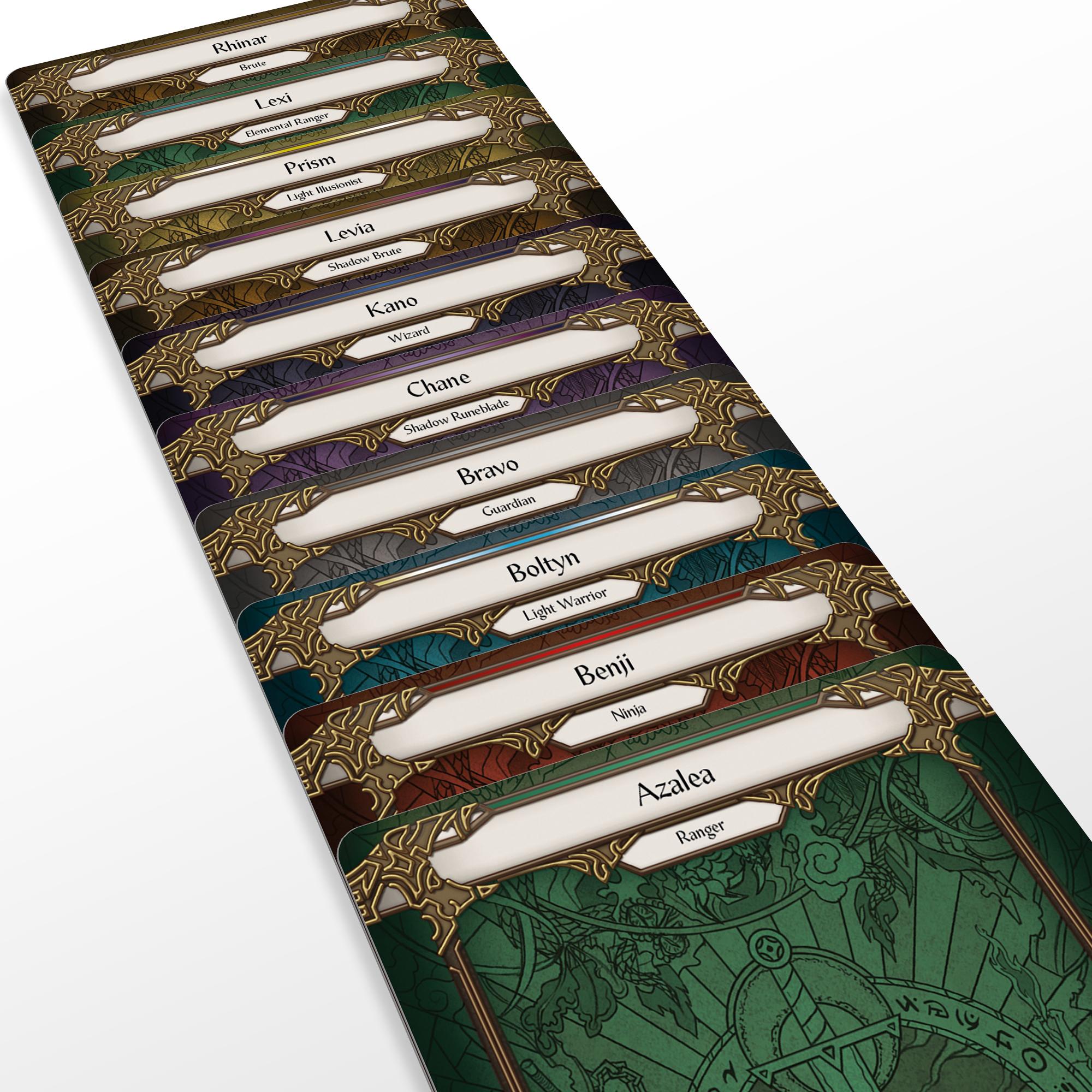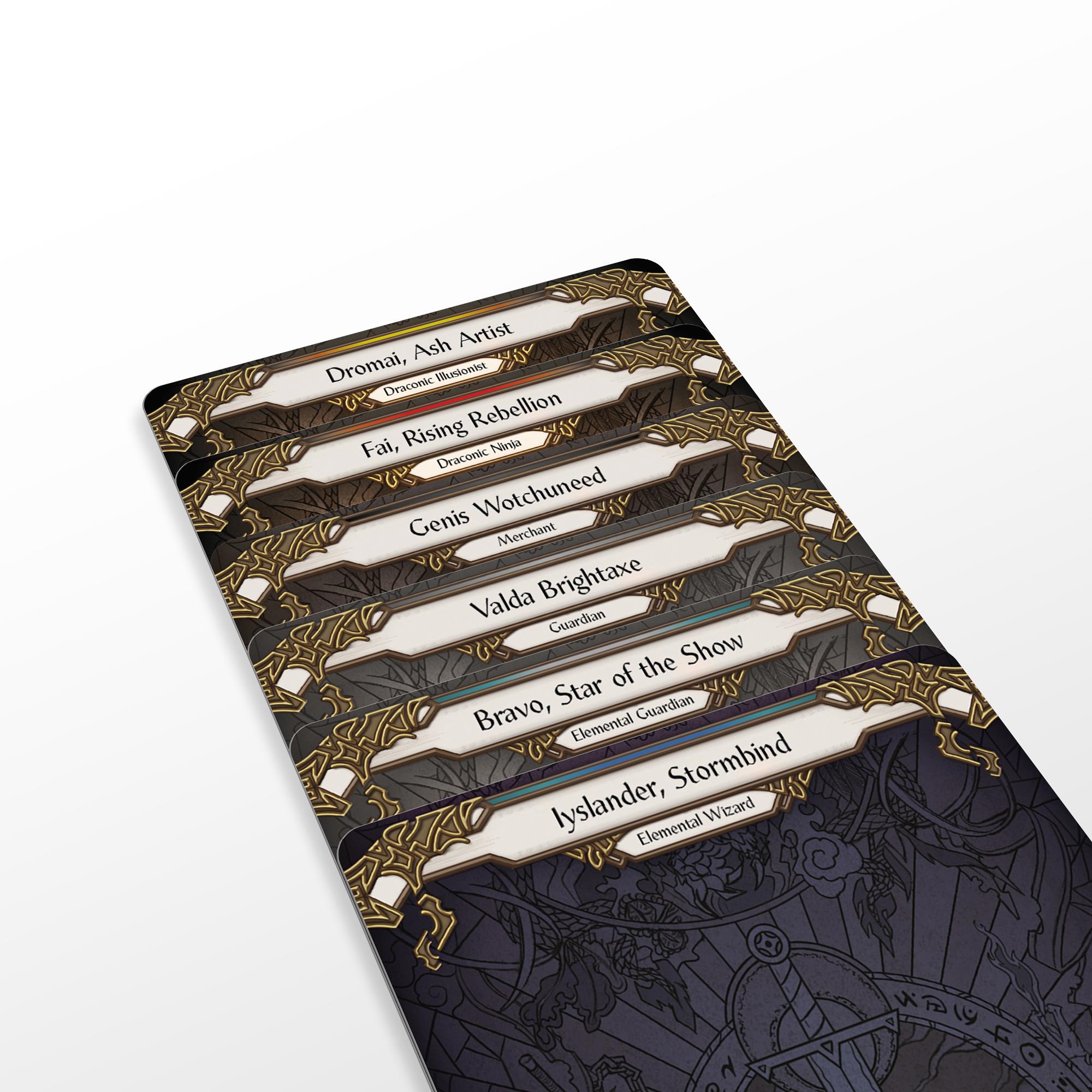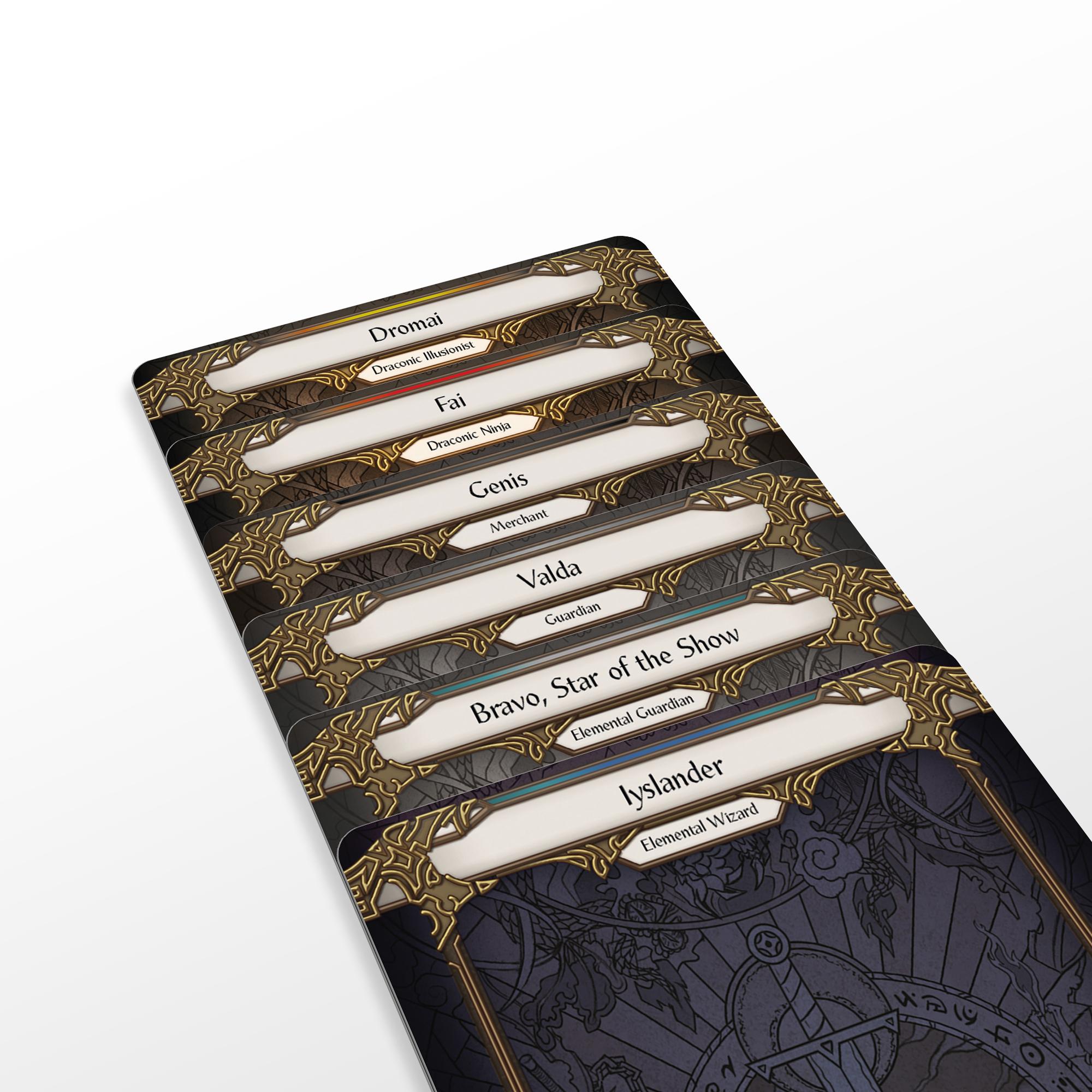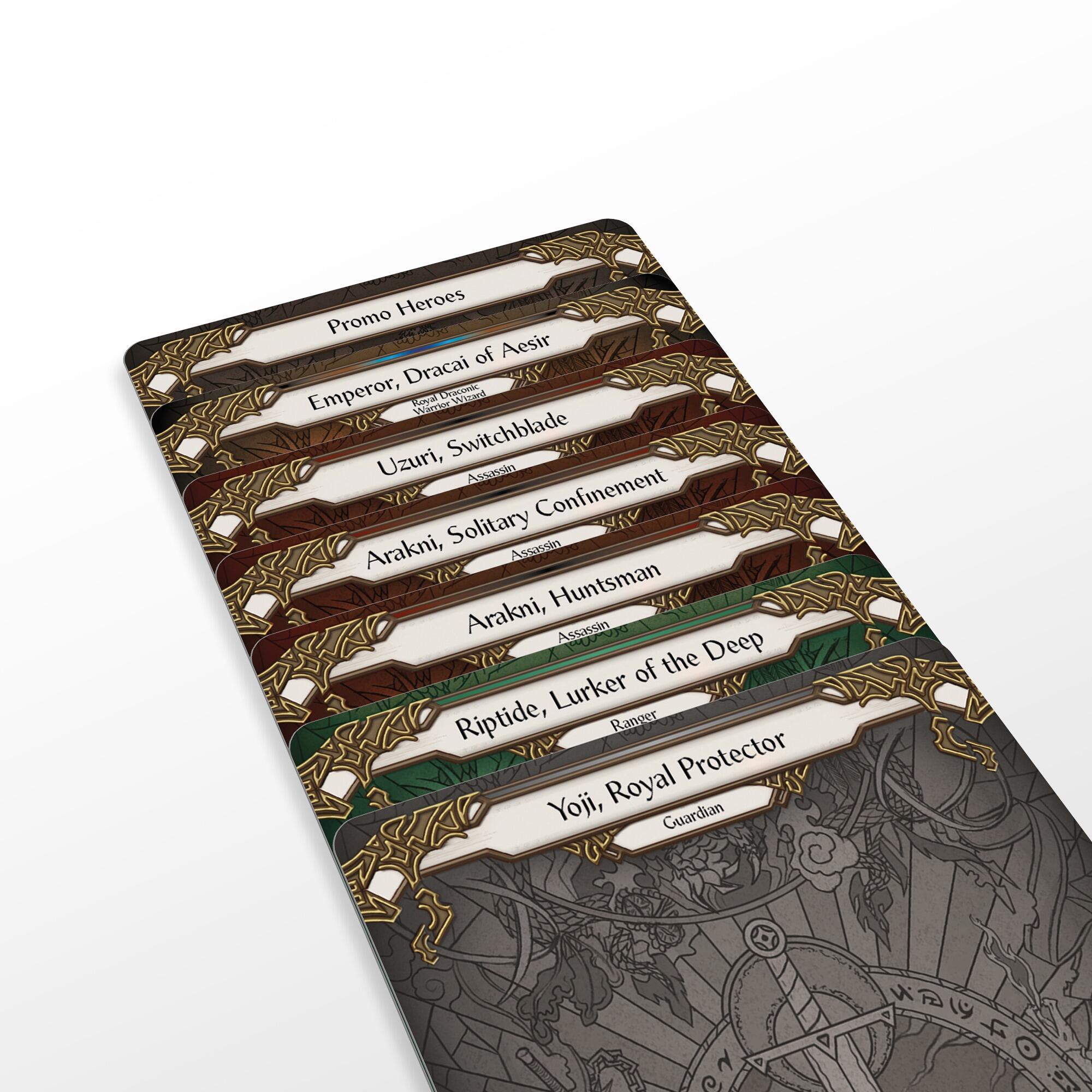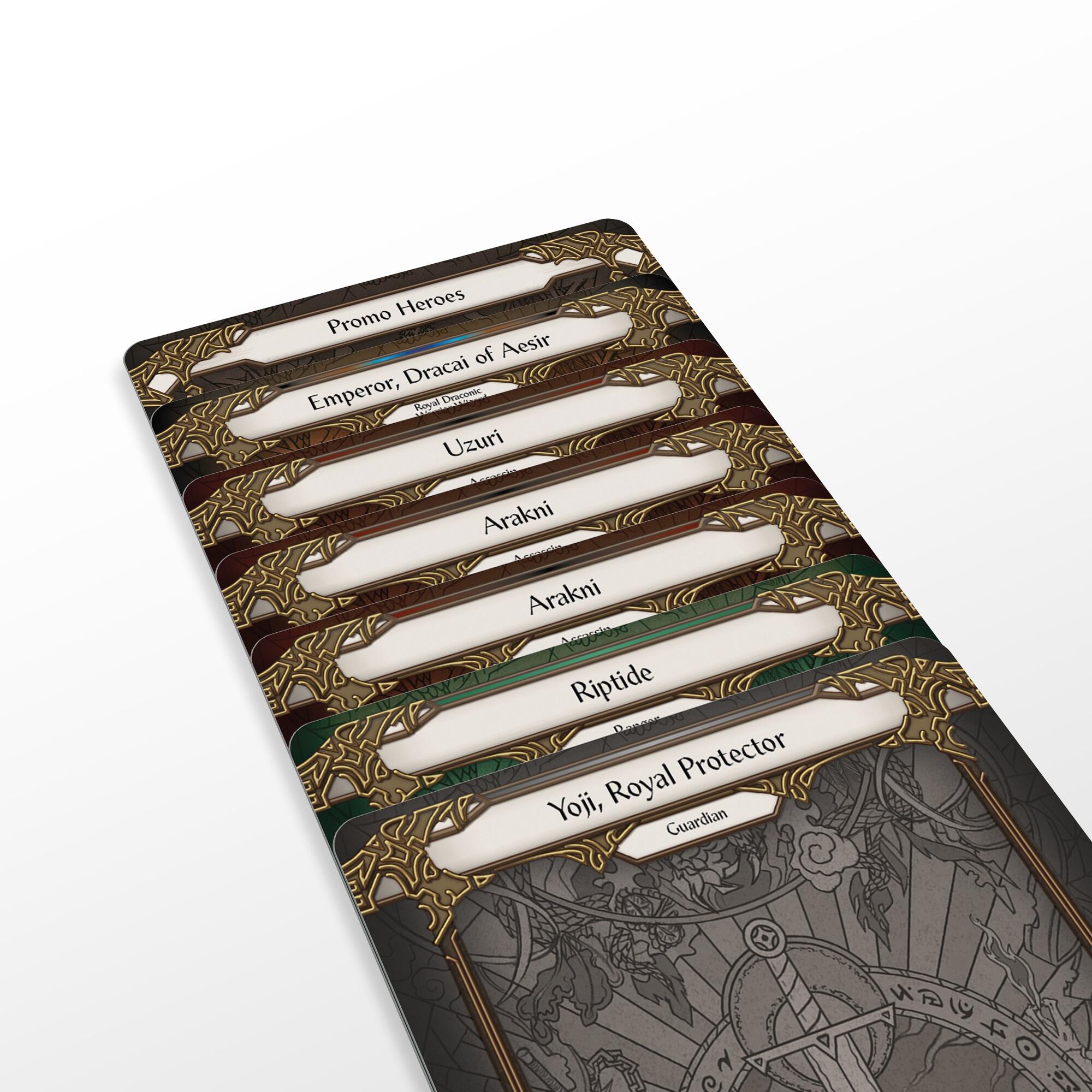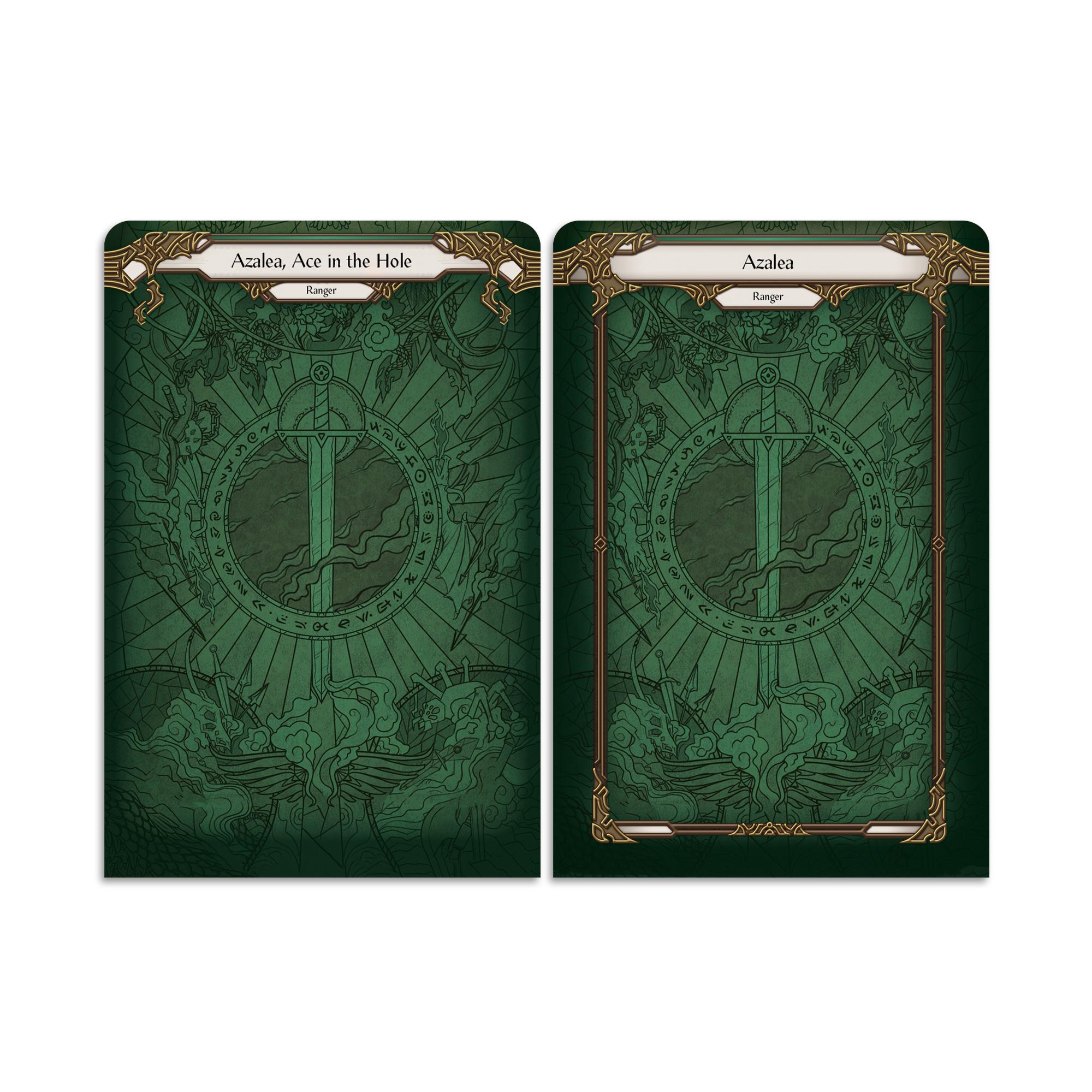 Be the first to review this product.
Tesseract Games
Double-sided, gloss laminated dividers to help organize your Flesh and Blood collection.
We will continue to update this set as and when additional Heroes are released for the game. You'll be able to pick up the new dividers without having to re-buy the whole set.
CONTENTS
A 23 divider set containing dividers for each hero. Useful for storing constructed decks. One side shows the normal version including name, title and class. The other side can be used for the 'young' version of the hero with just the name and class shown (for applicable heroes). We will update this listing with new heroes as they are released.
Azalea, Ace in the Hole - Ranger
Benji, the Piercing Wind - Ninja
Ser Boltyn, Breaker of Dawn - Light Warrior
Bravo, Showstopper - Guardian
Chane, Bound by Shadow - Shadow Runeblade
Dash, Inventor Extraordinaire - Mechanologist
Data Doll MKII - Mechanologist
Dorinthia, Ironsong - Warrior
Ira, Crimson Haze - Ninja
Kano, Dracai of Aether - Wizard
Kassai, Cintari Sellsword - Warrior
Katsu, the Wanderer - Ninja
Kavdaen, Trader of Skins - Mechanologist
Kayo, Beserker Runt - Brute
Levia, Shadowborne Abomination - Shadow Brute
Prism, Sculptor of Arclight - Light Illusionist
Rhinar, Reckless Rampage - Brute
Shiyana, Diamond Gemini - Shapeshifter
Viserai, Runeblood - Runeblade
Briar, Warden of Thorns - Elemental Runeblade
Oldhim, Grandfather of Eternity - Elemental Guardian
Lexi, Livewire - Elemental Ranger
1 Blank divider
Booster 1 (Included in All-In)
Iyslander, Stormbind - Elemental Wizard
Genis Wotchuneed - Merchant
Valda Brightaxe - Guardian
Bravo, Star of the Show - Elemental Guardian
Fai, Rising Rebellion - Draconic Ninja
Dromai, Ash Artist - Draconic Illusionist
Booster 2 (Included in All-In)
Emperor, Dracai of Aesir - Royal Draconic Warrior Wizard
Yoji, Royal Protector - Guardian
Arakni, Huntsman - Assassin
Uzuri, Switchblade - Assassin
Arakni, Solitary Confinement - Assassin
Riptide, Lurker of the Deep - Ranger
Promo Heroes
DIMENSIONS
Vertical Orientation: 98mm H* x 64mm W
*please note there is a 1-2mm tolerance on the height of our dividers due to the way they are manufactured.
____________________________________________________________________________
These products are a third party, unofficial game accessory. All trademarks and copyrights remain the property of their respective owners, which are in no way associated or affiliated with Tesseract Games.
Send to a friend
Recommend this to a friend by entering their email address in the box below.
For added protection you might want to sleeve your divider sets.
Vertical Orientation: 
We recommend Mayday Premium Gold 65mm x 100mm 

Horizontal Orientation: 
We recommend Mayday Premium Magnum Oversized Dungeon Sleeves but they will need trimming down in height from 112mm to 81mm.