Next Evolution + Monthly Release Phase 7 - Marvel Champions
Next Evolution + Monthly Release Phase 7 - Marvel Champions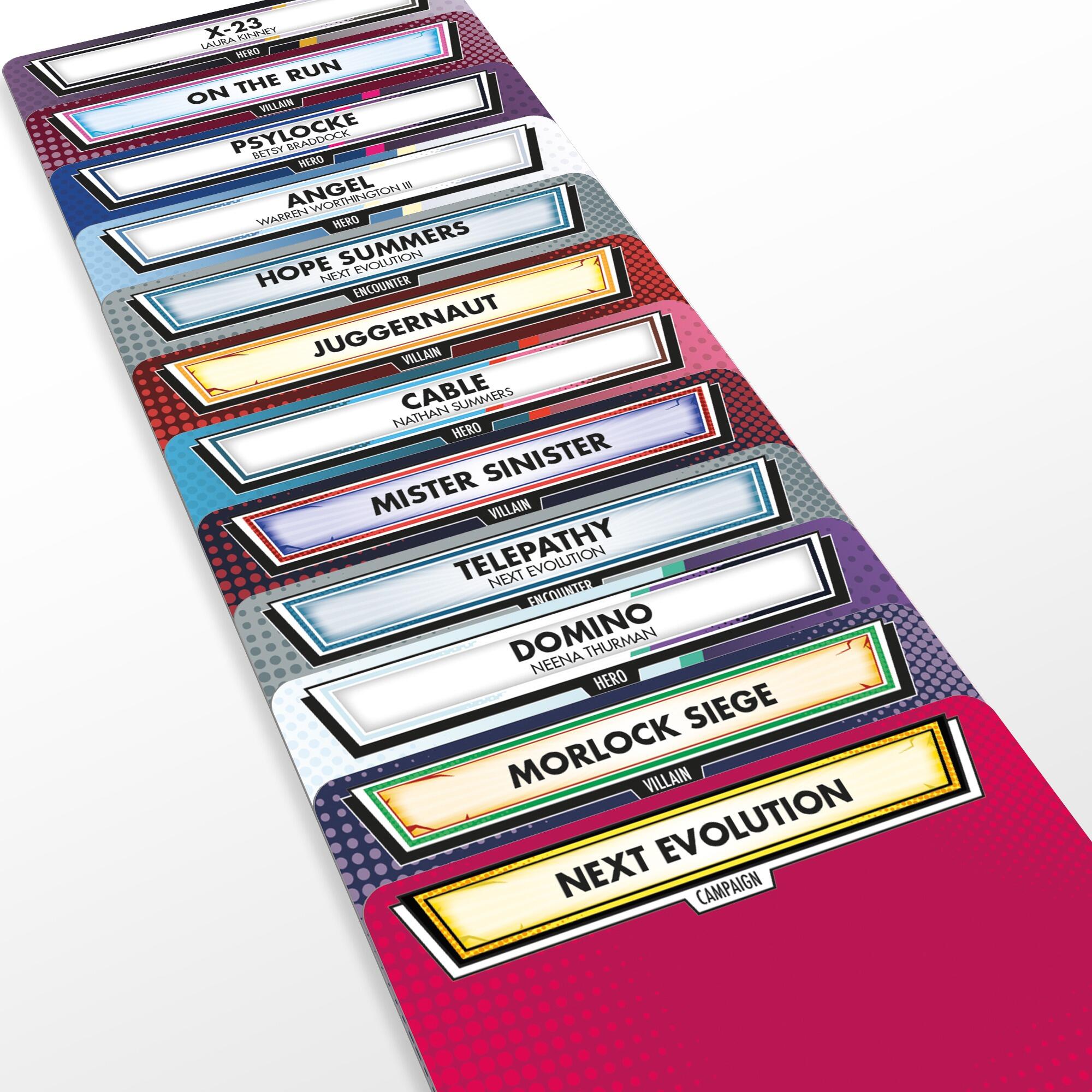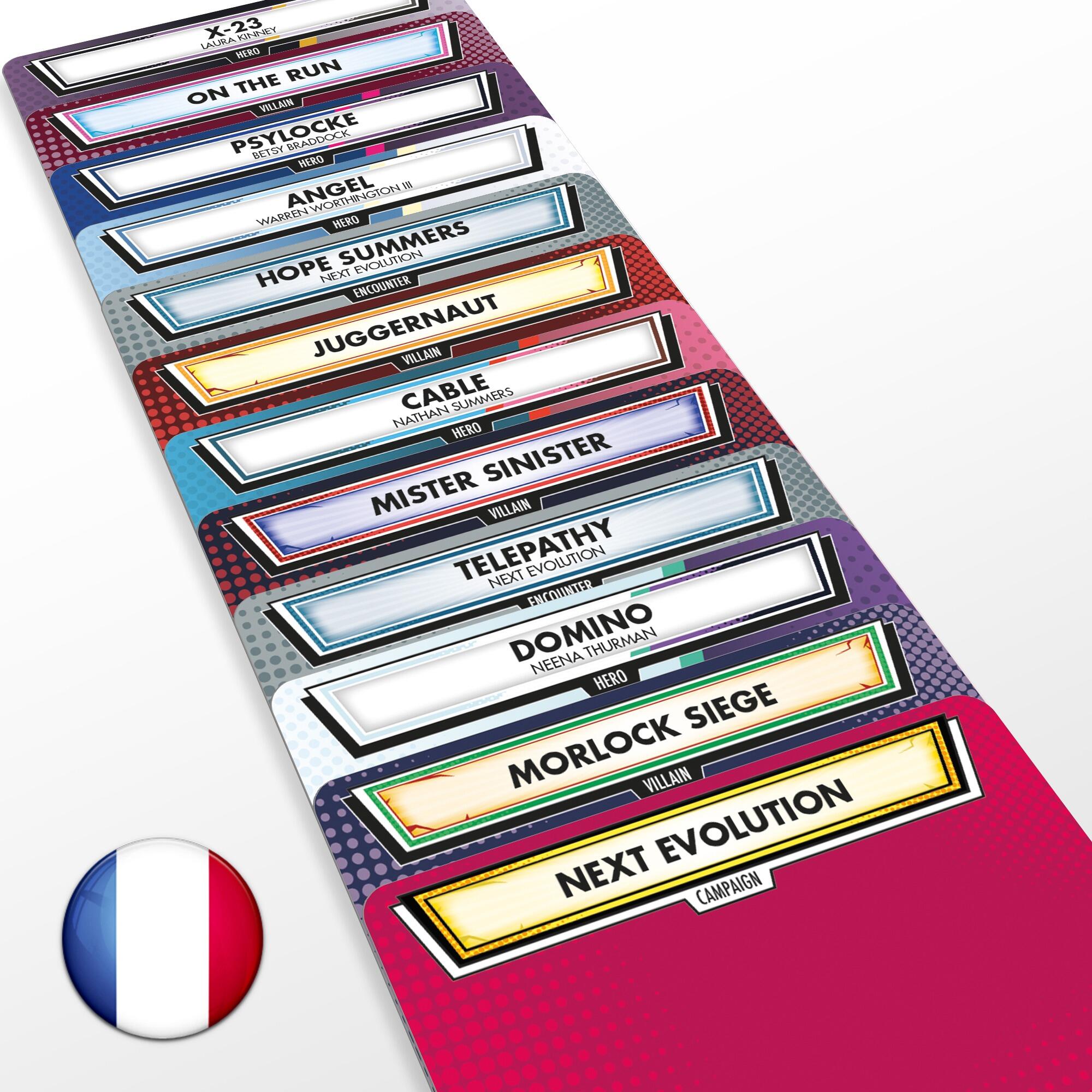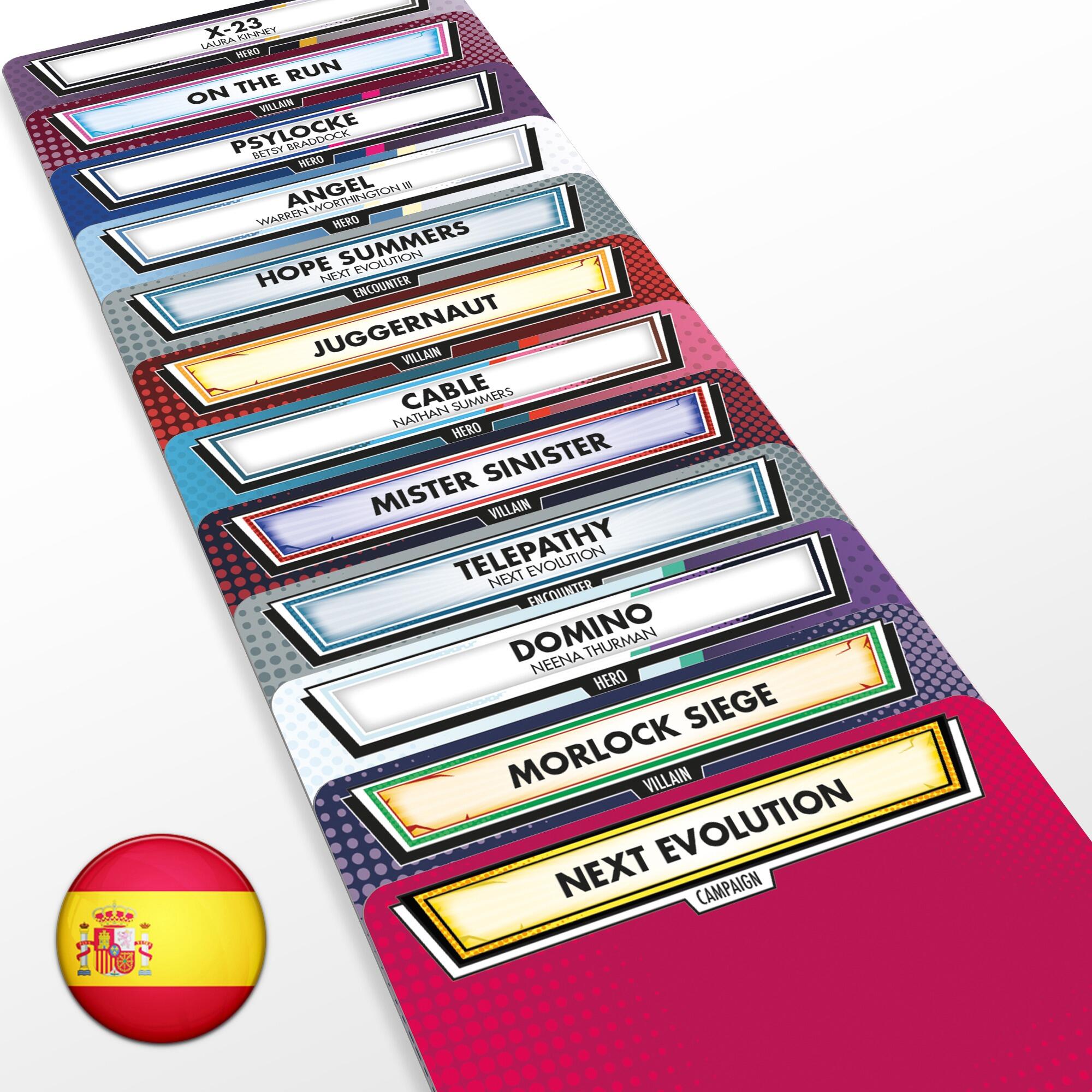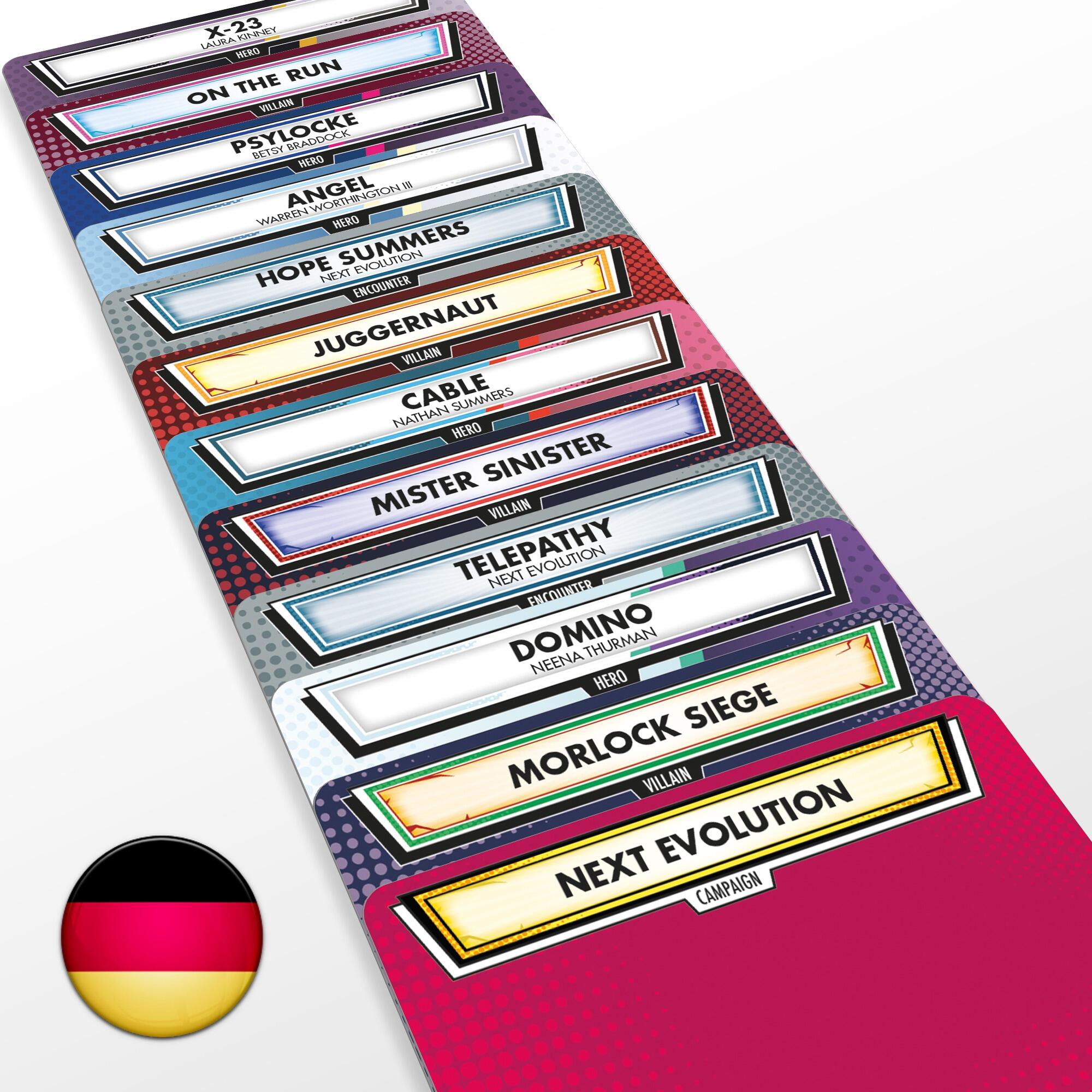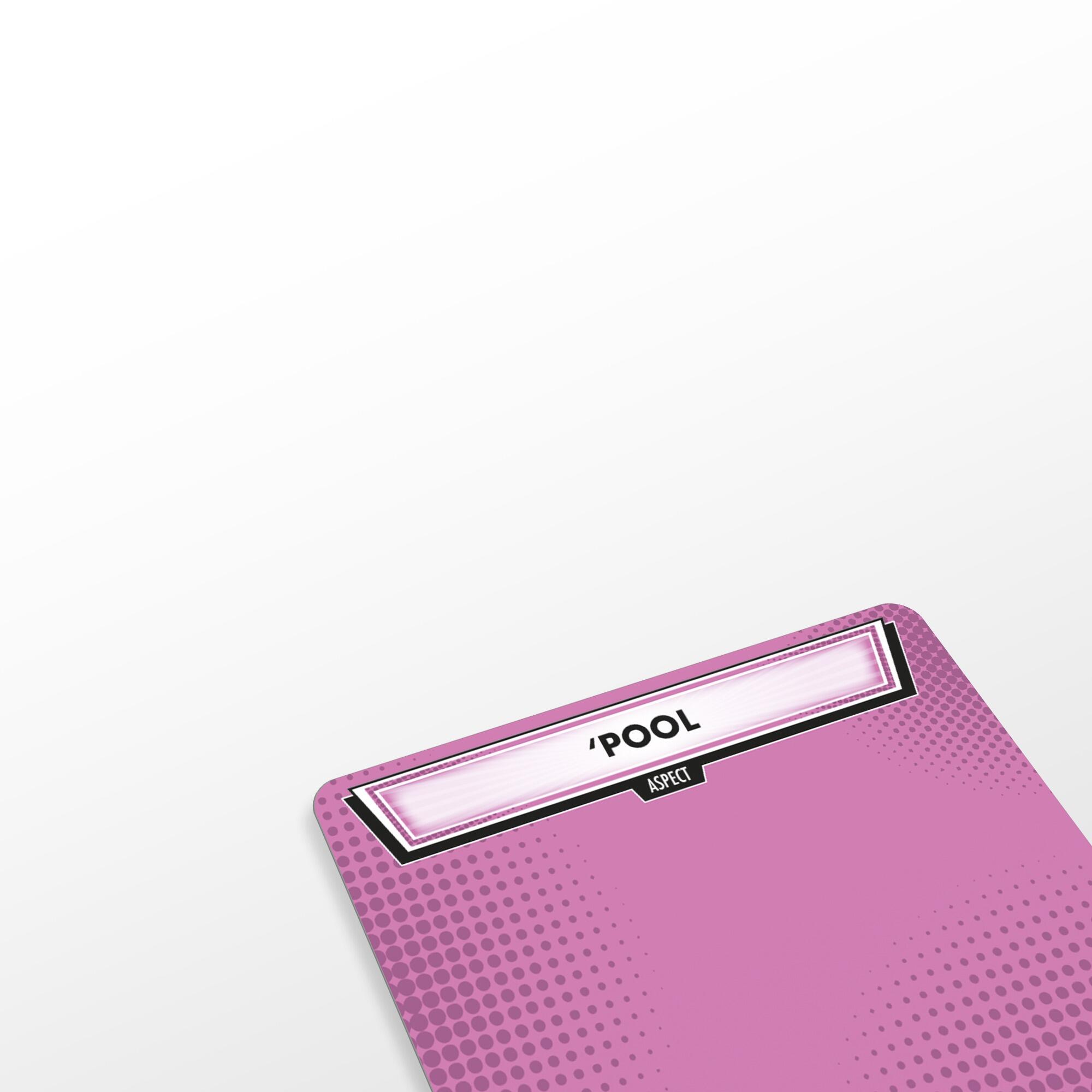 Be the first to review this product.
Tesseract Games
For Spanish, French and German versions please select your language and then sign up to the 'Back in Stock Notification' email below to be informed when they are available.

Everything you need to organise your collection from the Next Evolution Campaign Box to the next Campaign Box.
CONTENTS
A 25 divider set containing:
Next Evolution
19 Dividers:

Next Evolution Campaign 
Heroes - Cable, Domino
Villains - Morlock Siege (Marauders on reverse), On the Run (Marauders on reverse), Juggernaut, Mister Sinister, Stryfe
Encounters - Hope Summers, Marauders, Flight, Super Strength, Telepathy, Military Grade, Mutant Slayers, Nasty Boys, Black Tom Cassidy, Extreme Measures, Mutant Insurrection
Monthly Release Phase 7
6 dividers:

Heroes - Psylocke, Angel, X-23, Deadpool
Encounter - Dreadpool
Aspect - 'Pool (we will make 'Pool Aspect dividers for each of our respective Aspect card divider sets which will be available on our store here)
EXTRAS
Player Side Schemes - this expansion introduces a new player card type called Player Side Schemes. You can add dividers for each aspect below or find the dedicated listing here.
Colourful Encounters - our colourful encounter dividers for this set can be added below or find the dedicated listing here. Please note these do not replace the standard grey enoucnter dividers included in this listing they come in addition to them.
X-Force Trait - a new X-Force trait divider has been added to our Trait Divider Set, you can also add this individually below or find the dedicated listing here. The full Trait set can be found here (which now includes the X-Force divider.
'Pool Aspect - a new Aspect introduced with the Deadpool hero pack, this listing includes a single 'Pool divider but if you want dividers to match our Initiate / Defender / Saviour Aspect card divider sets you can add those below or find the dedicated listings here.
DIMENSIONS
Vertical Orientation: 101mm H* x 64mm W
They do not fit the original Marvel Champions box but do fit our own Infinity Box and many other 3rd party storage solutions.

Horizontal Orientation: 81mm H* x 87mm W
We include a perforated line on the Horizontal dividers which you can simply fold forward, backwards and then tear off (or follow with scissors) bringing the divider to a size more compatible with the main game boxes. This is incredibly easy to do. Don't worry too much about a clean edge as it won't be visible. If you have any issues send us a message and we'll replace any dividers you accidentally mess up.

*please note there is a 1-2mm tolerance on the height of our dividers due to the way they are manufactured.
____________________________________________________________________________
These products are a third party, unofficial game accessory. All trademarks and copyrights remain the property of their respective owners, which are in no way associated or affiliated with Tesseract Games.
Send to a friend
Recommend this to a friend by entering their email address in the box below.
If everything for a Campaign Box and set of Monthly Releases thereafter are officially announced in time we will aim to combine those dividers into one large set as we have done with this set. If that doesn't happen, we will split into 'Campaign' and 'Phase' sets detailed below;
A 'Campaign' set will include everything in a Campaign box.
A 'Phase' is defined as everything released between campaign boxes (the monthly releases). Once all content in a 'Phase' is announced/released we will create a set for that Phase.
We will then combine the two to make a set which has the campaign box and phase releases combined. We'll still keep the 'Phase' set available to buy so customers who bought the Campaign box set can complete their collection.
For added protection you might want to sleeve your divider sets.
Vertical Orientation: 
We recommend Mayday Premium Gold 65mm x 100mm 

Horizontal Orientation: 
We recommend Mayday Premium Magnum Oversized Dungeon Sleeves but they will need trimming down in height from 112mm to 81mm.