'Pathfinder' Set - Journeys in Middle-Earth
'Pathfinder' Set - Journeys in Middle-Earth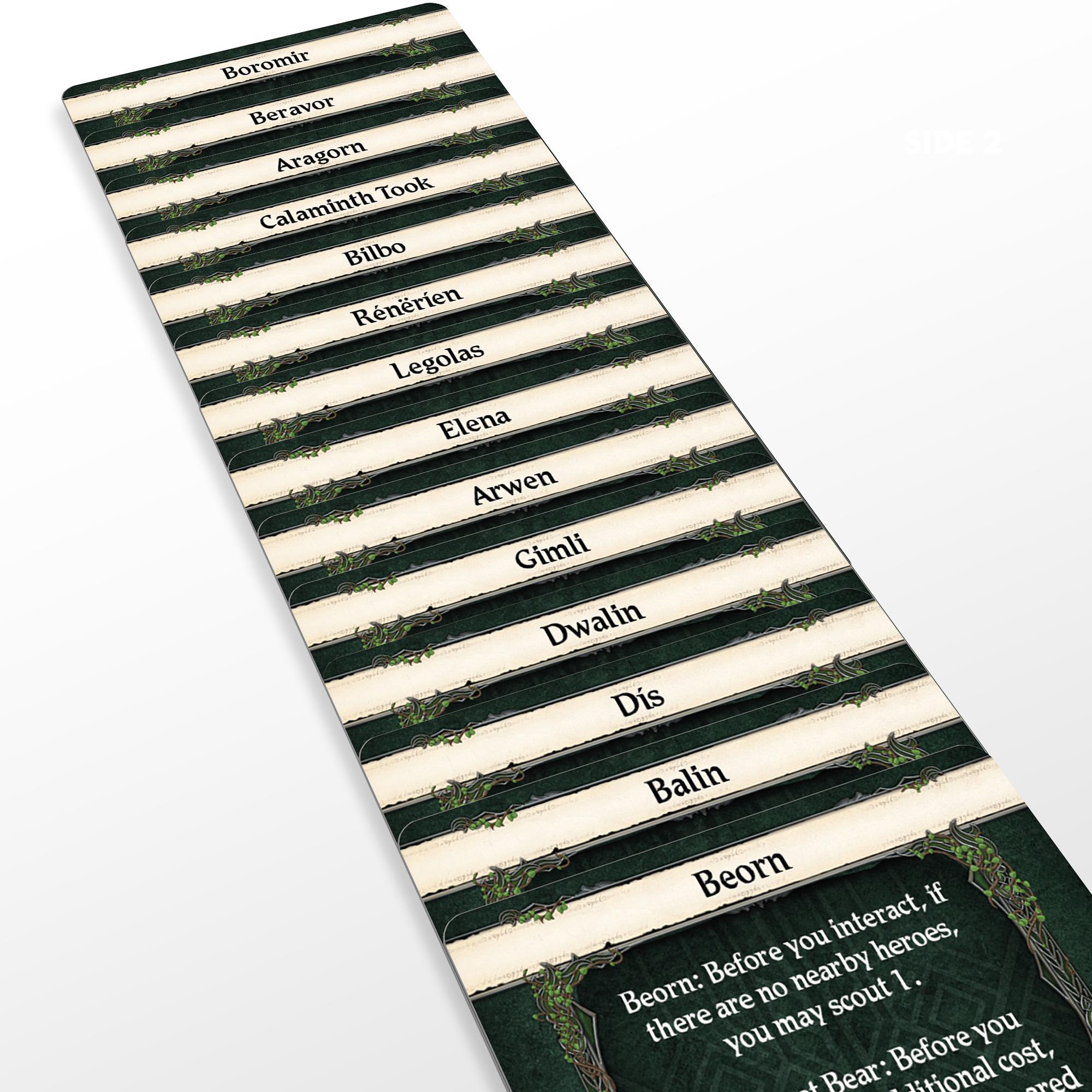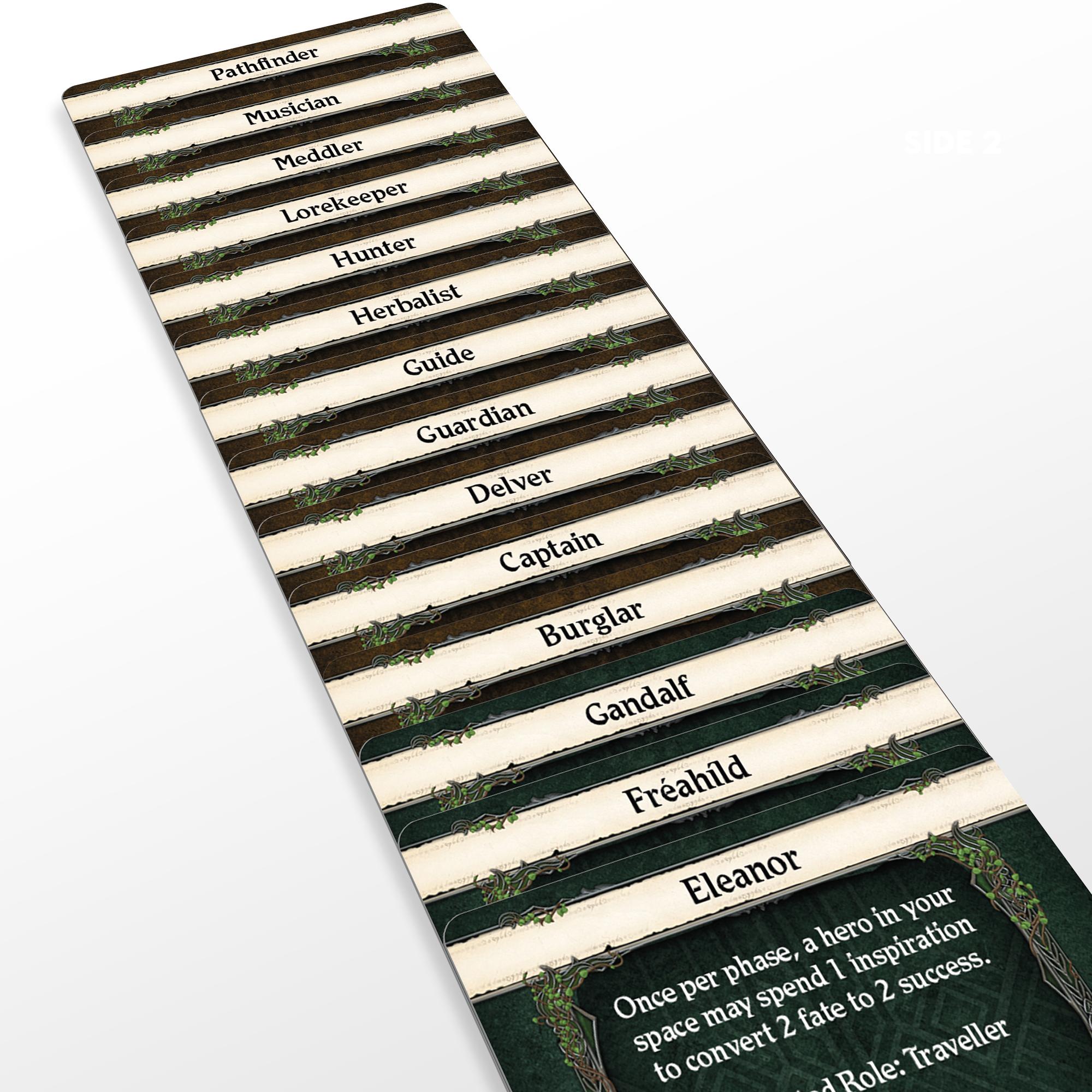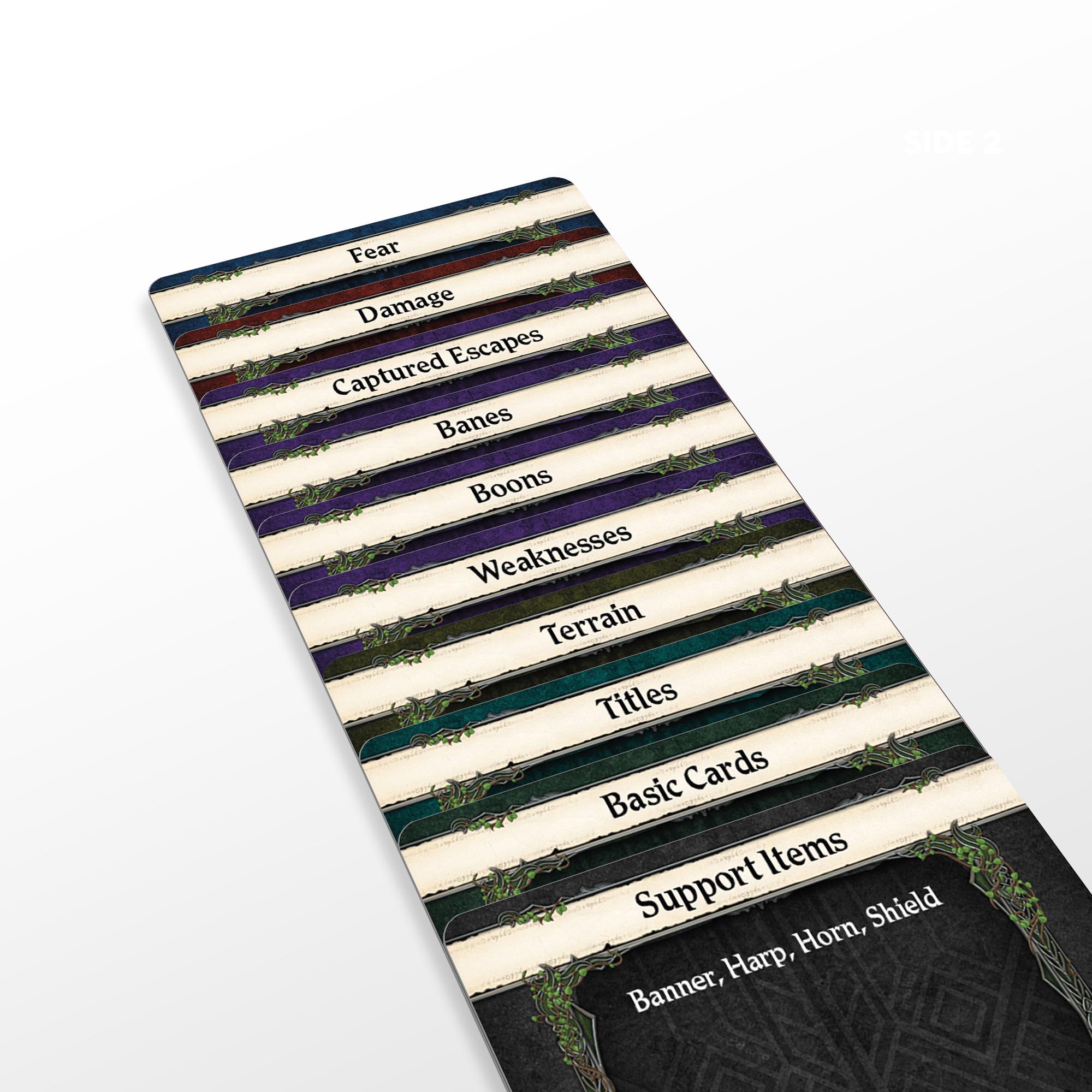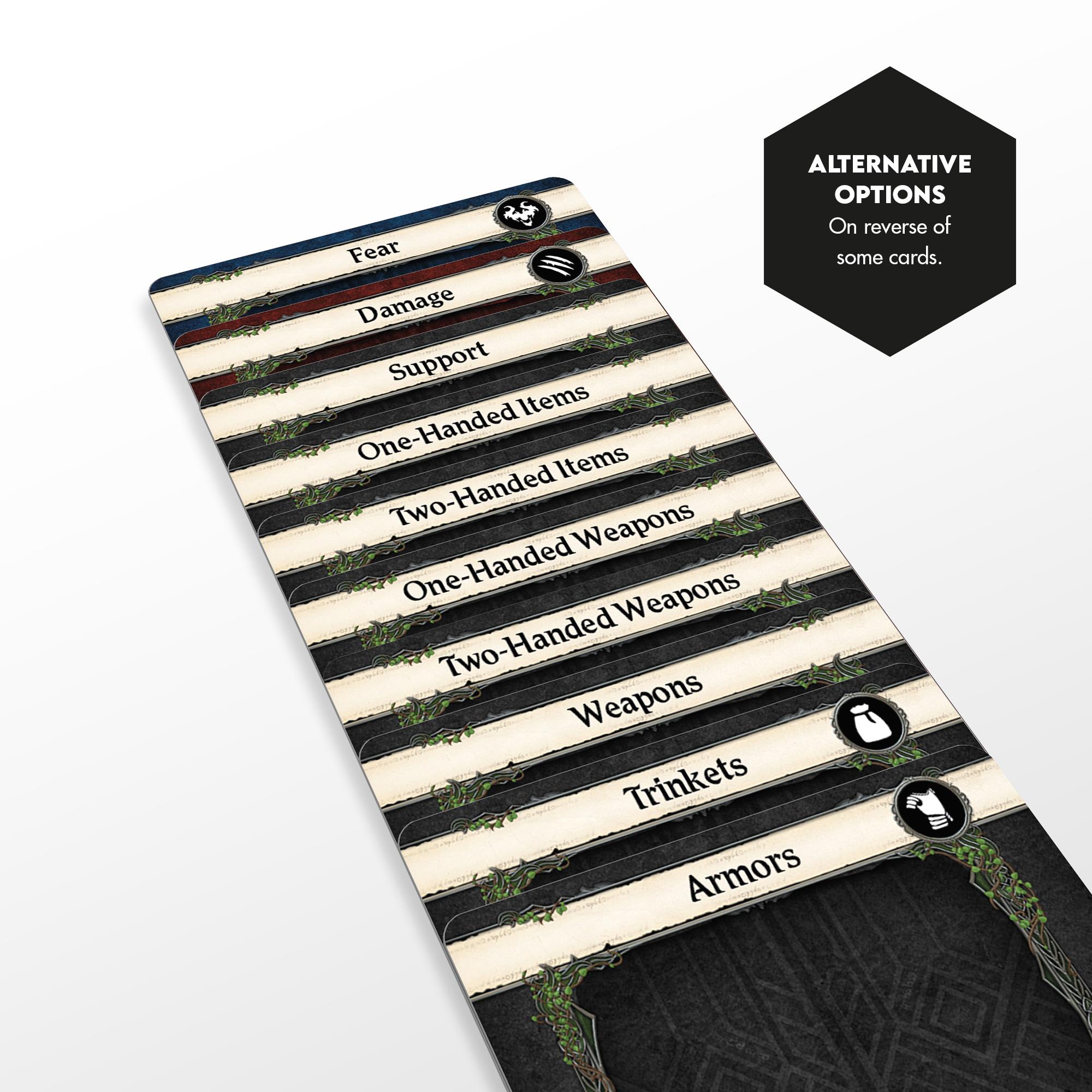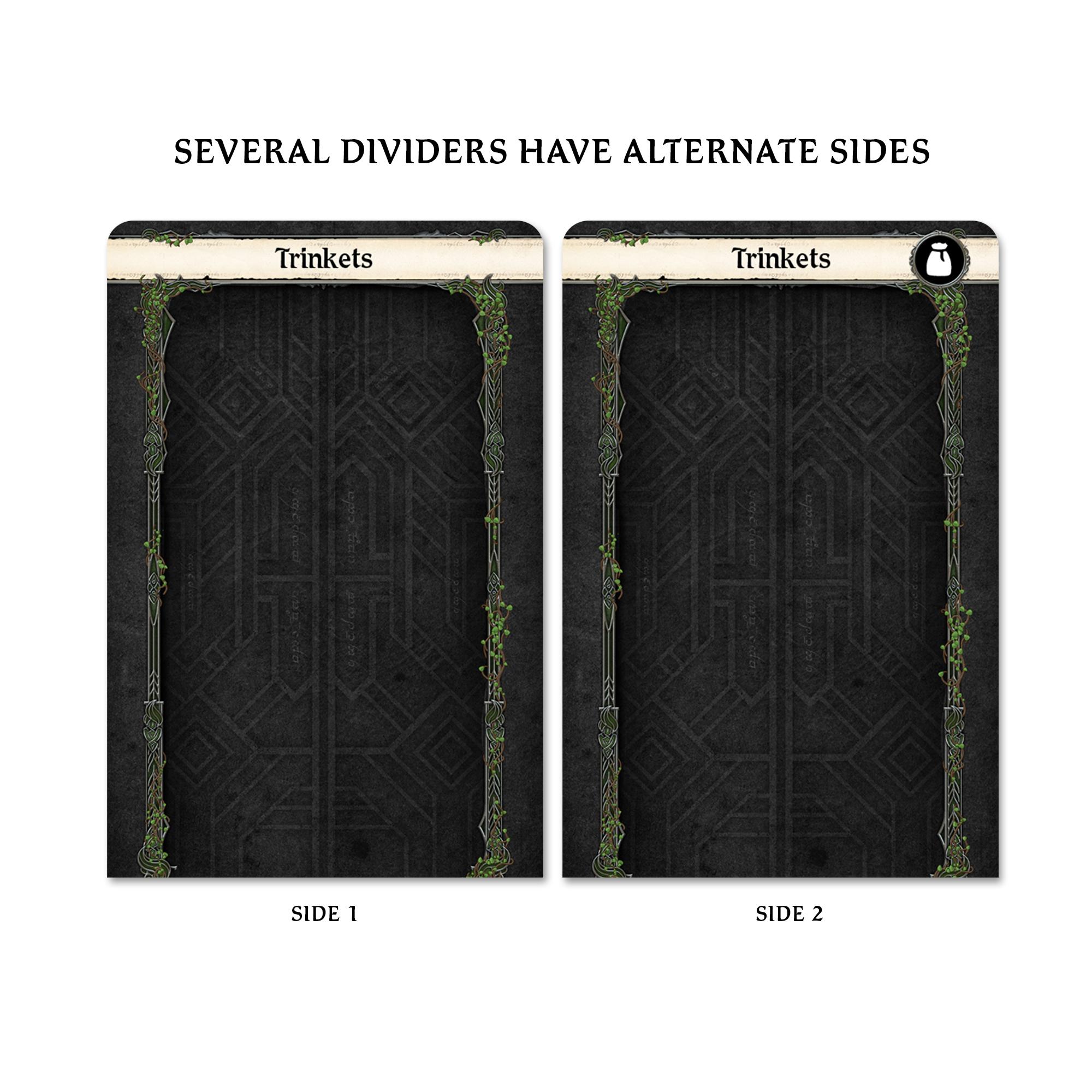 Be the first to review this product.
Tesseract Games
CONTENTS
53 laminated sturdy dividers covering all content for the game so far. Several dividers have different text & icons on their reverse allowing you maximum flexibility on how to store you collection. These dividers are shown below with a dividing ' / ' to indicate the text on the ' Front / Back '. 
Characters
Roles
Items
Status
Other

Beorn
Balin
Dís
Dwalin
Gimli
Arwen
Elena
Legolas
Rénëríen
Bilbo
Calaminth Took
Aragorn
Beravor
Boromir
Eleanor
Fréahíld
Gandalf

Beast-Friend
Burglar
Captain
Delver
Guardian
Guide
Herbalist 
Hunter
Lorekeeper
Meddler
Musician
Pathfinder
Provisioner
Shieldmaiden
Smith
Soldier
Traveller
Trickster

Armor
Trinkets
Mounts
Axes / Weapons
Blades / Two-Handed Weapons
Blunt Weapons / One-Handed Weapons
Staves & Spears / Two-Handed Items
Ranged Weapons / One-Handed Items
Support Items / Supports

Weaknesses
Boons
Banes
Captured Escapes
Damage
Fear

Terrain
Basic Cards / Basic
Titles
DIMENSIONS
Vertical Orientation: 71mm H* x 43mm W
Horizontal Orientation: 49mm H* x 64mm W

*please note there is a 1-2mm tolerance on the height of our dividers due to the way they are manufactured.
____________________________________________________________________________
These products are a third party, unofficial game accessory. All trademarks and copyrights remain the property of their respective owners, which are in no way associated or affiliated with Tesseract Games.
Send to a friend
Recommend this to a friend by entering their email address in the box below.