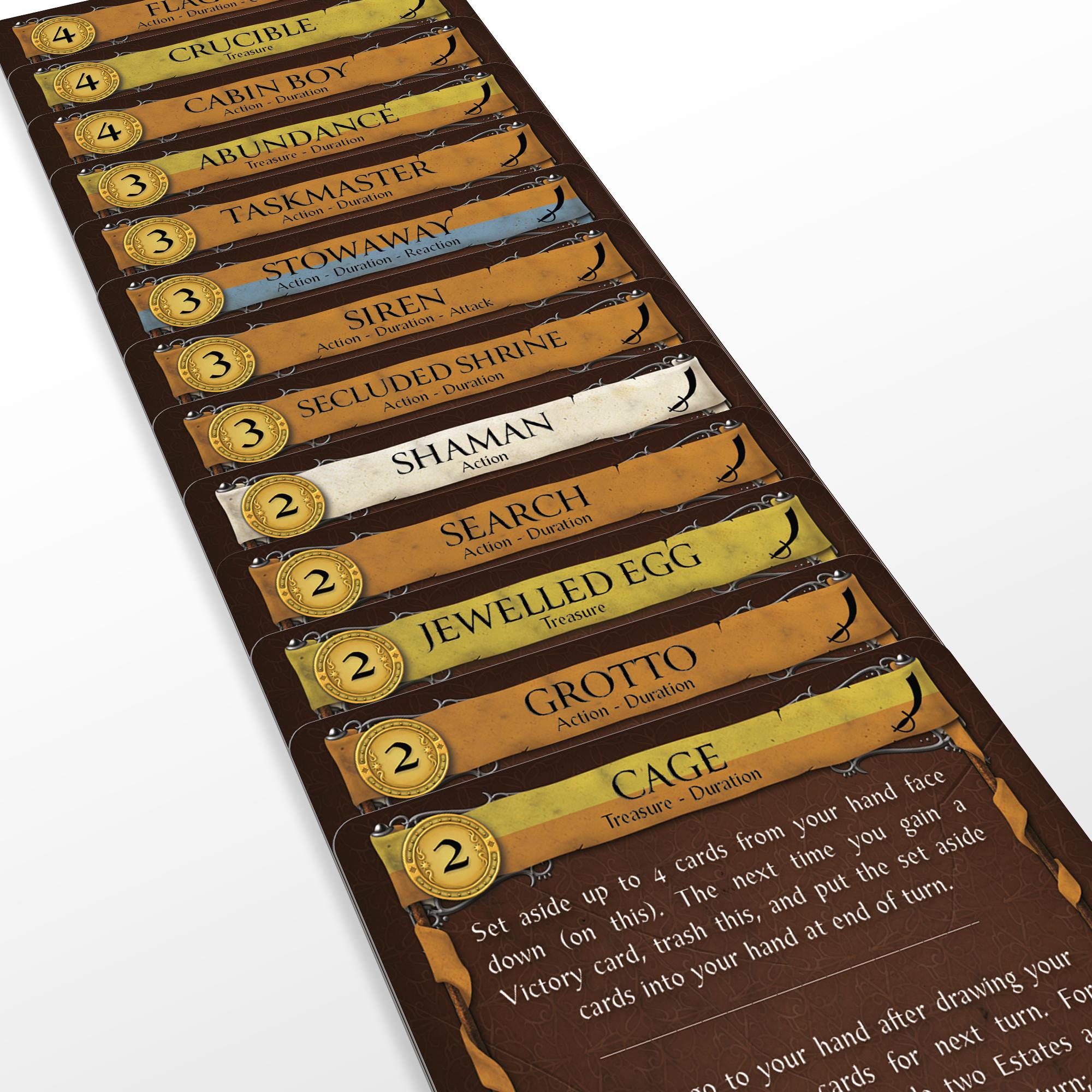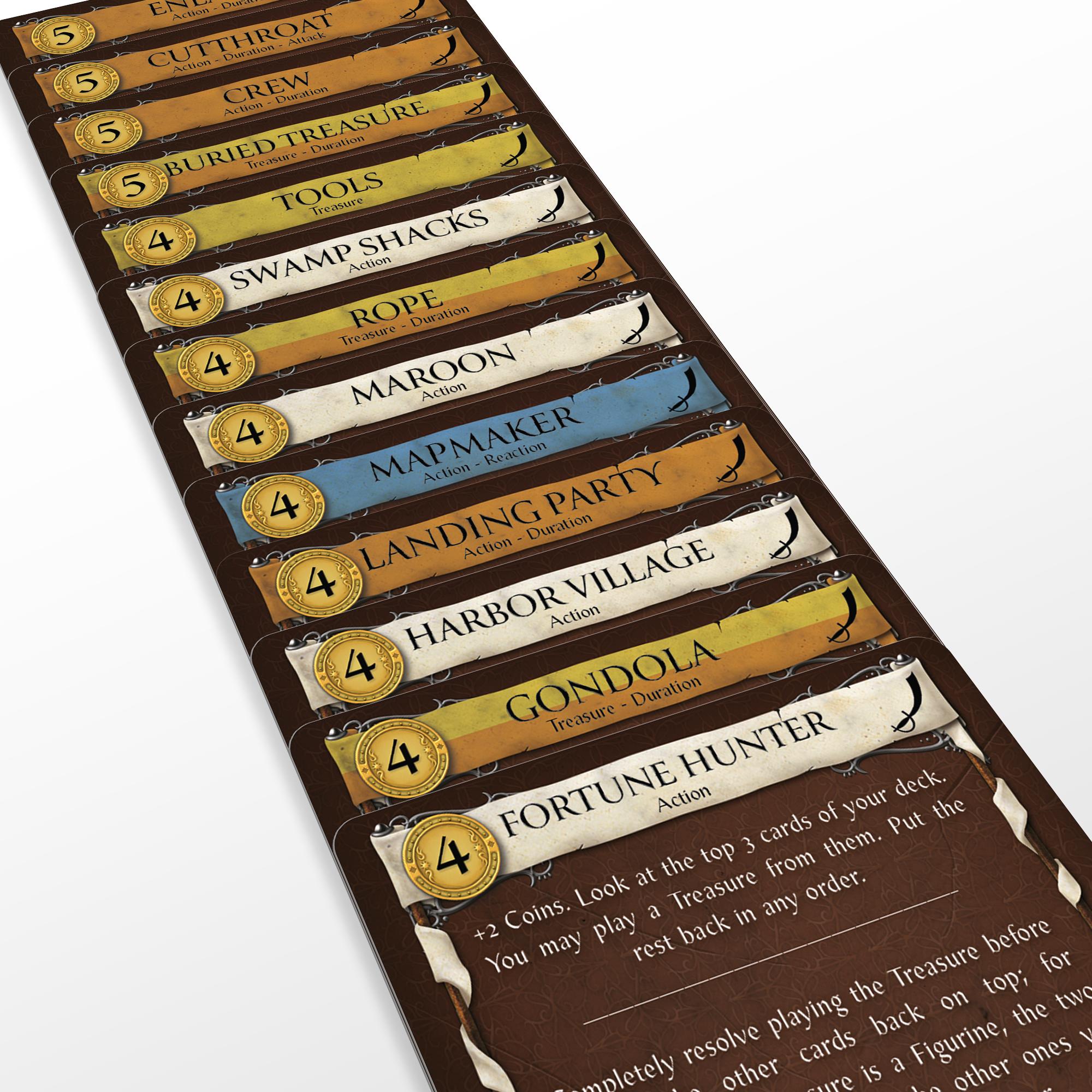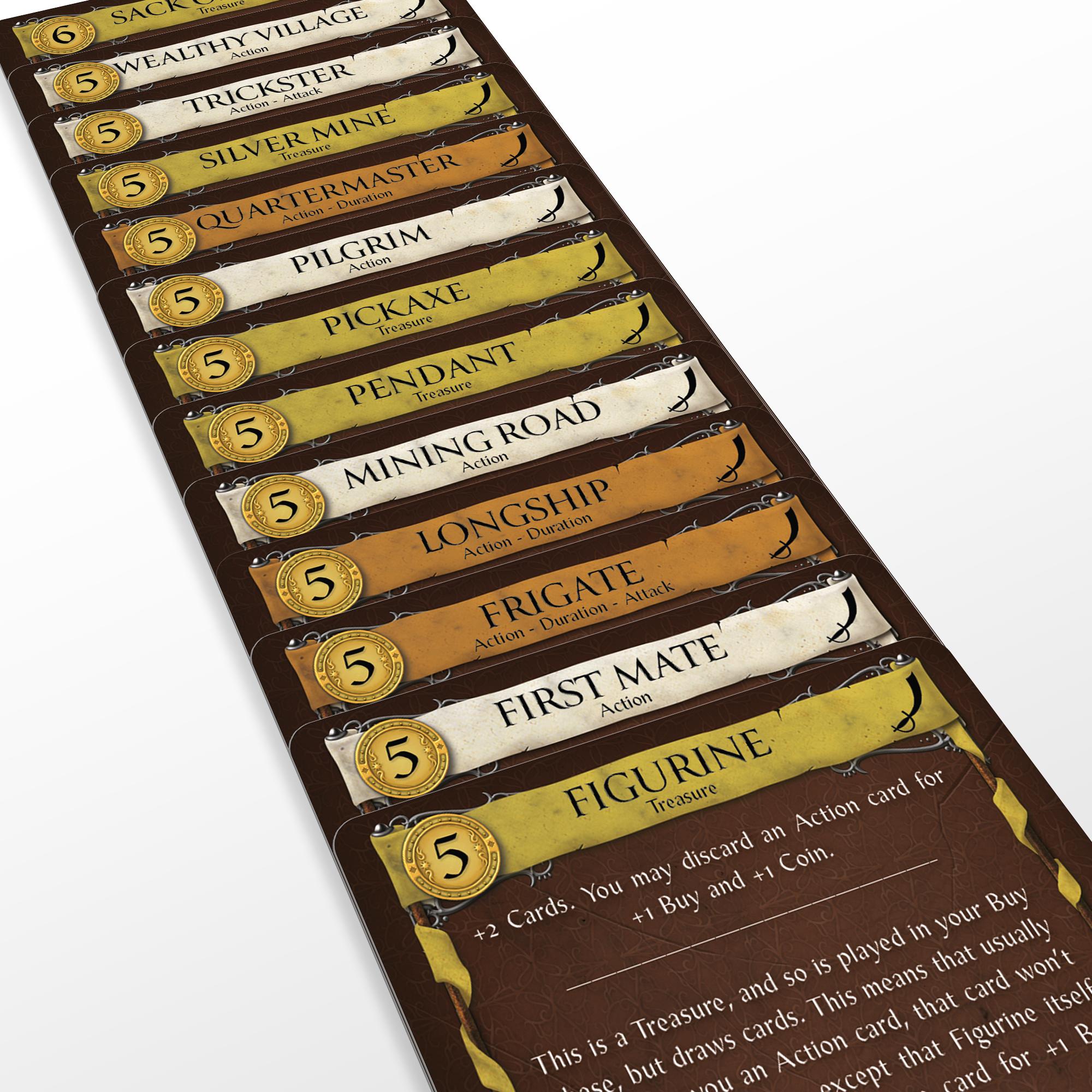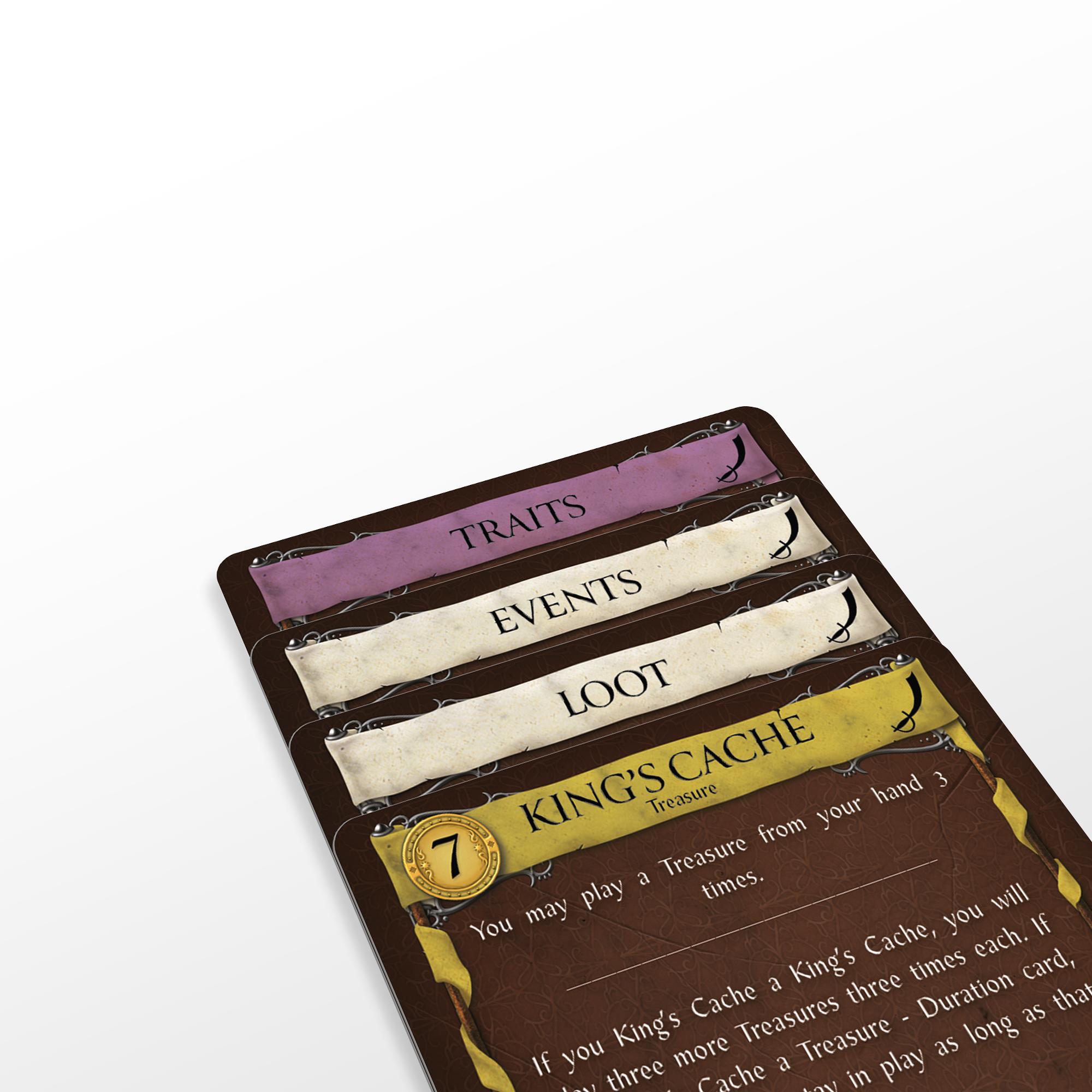 Be the first to review this product.
Tesseract Games
CONTENTS
1st Edition
A 43 divider set containing;
Cage
Grotto
Jewelled Egg
Search
Shaman
Secluded Shrine
Siren
Stowaway
Taskmaster
Abundance
Cabin Boy
Crucible
Flagship
Fortune Hunter
Gondola
Harbor Village
Landing Party
Mapmaker
Maroon
Rope
Swamp Shacks
Tools
Buried Treasure
Crew
Cutthroat
Enlarge
Figurine
First Mate
Frigate
Longship
Mining Road
Pendant
Pickaxe
Pilgrim
Quartermaster
Silver Mine
Trickster
Wealthy Village
Sack Of Loot
King's Cache
Loot
Events
Traits


1 Expansion card list
1 Blank divider
DIMENSIONS
Vertical Orientation: 101mm H* x 64mm W
They do not fit the original game box but do fit our own Infinity Box and many other 3rd party storage solutions.
Horizontal Orientation: 70mm H* x 87mm W - These fit into the original game boxes (large expansions/core box) with around 8.5mm lid lift. Removing the original insert and using a 3rd party insert may help with this.

*please note there is around a 1mm tolerance on the height of our dividers due to the way they are manufactured.
____________________________________________________________________________
These products are a third party, unofficial game accessory. All trademarks and copyrights remain the property of their respective owners, which are in no way associated or affiliated with Tesseract Games.
Send to a friend
Recommend this to a friend by entering their email address in the box below.
For added protection you might want to sleeve your divider sets.
Vertical Orientation: 
We recommend Mayday Premium Gold 65mm x 100mm 

Horizontal Orientation: 
We recommend Mayday Premium Magnum Oversized Dungeon Sleeves but they will need trimming down in height from 112mm to 81mm.