1st Edition Core Box - Dominion
1st Edition Core Box - Dominion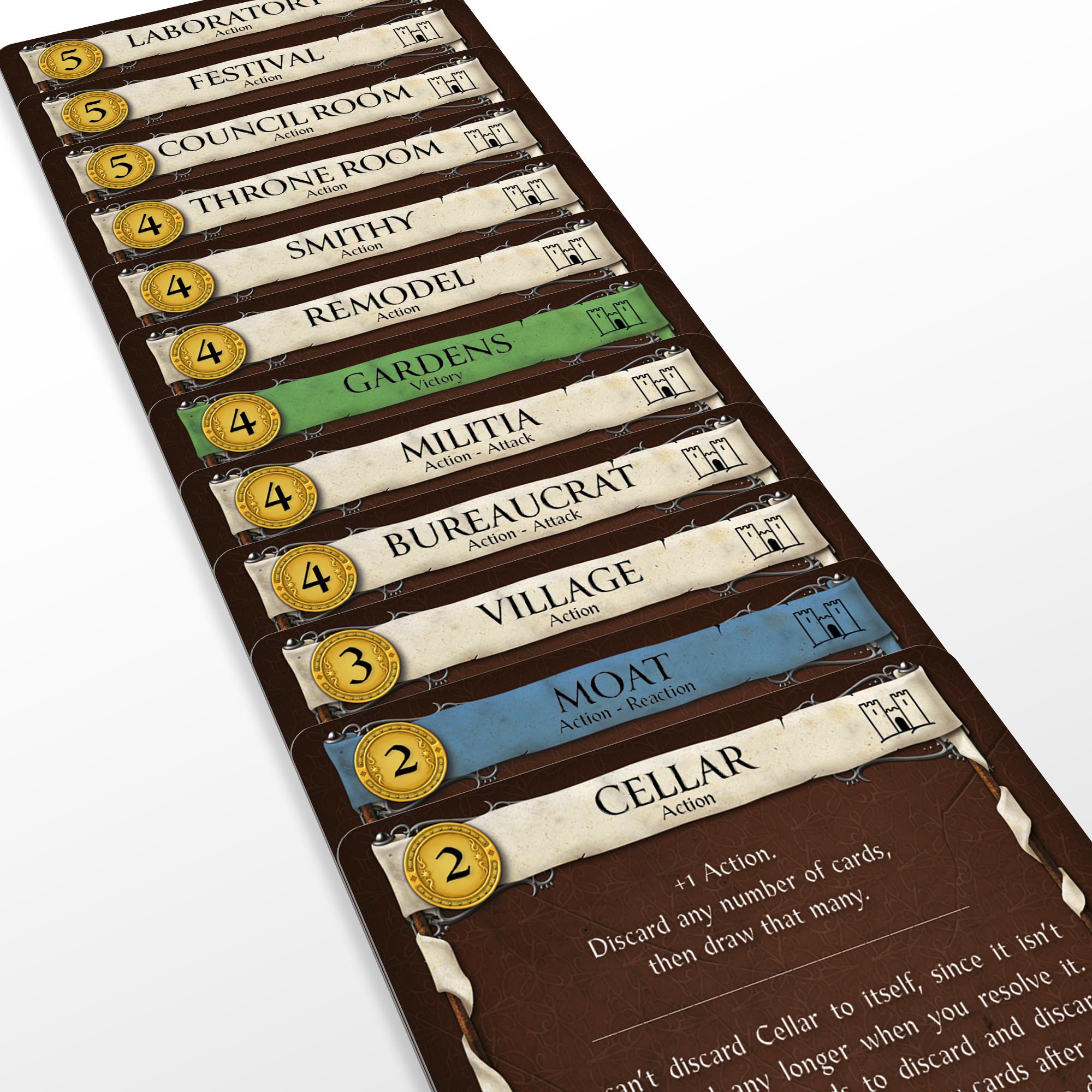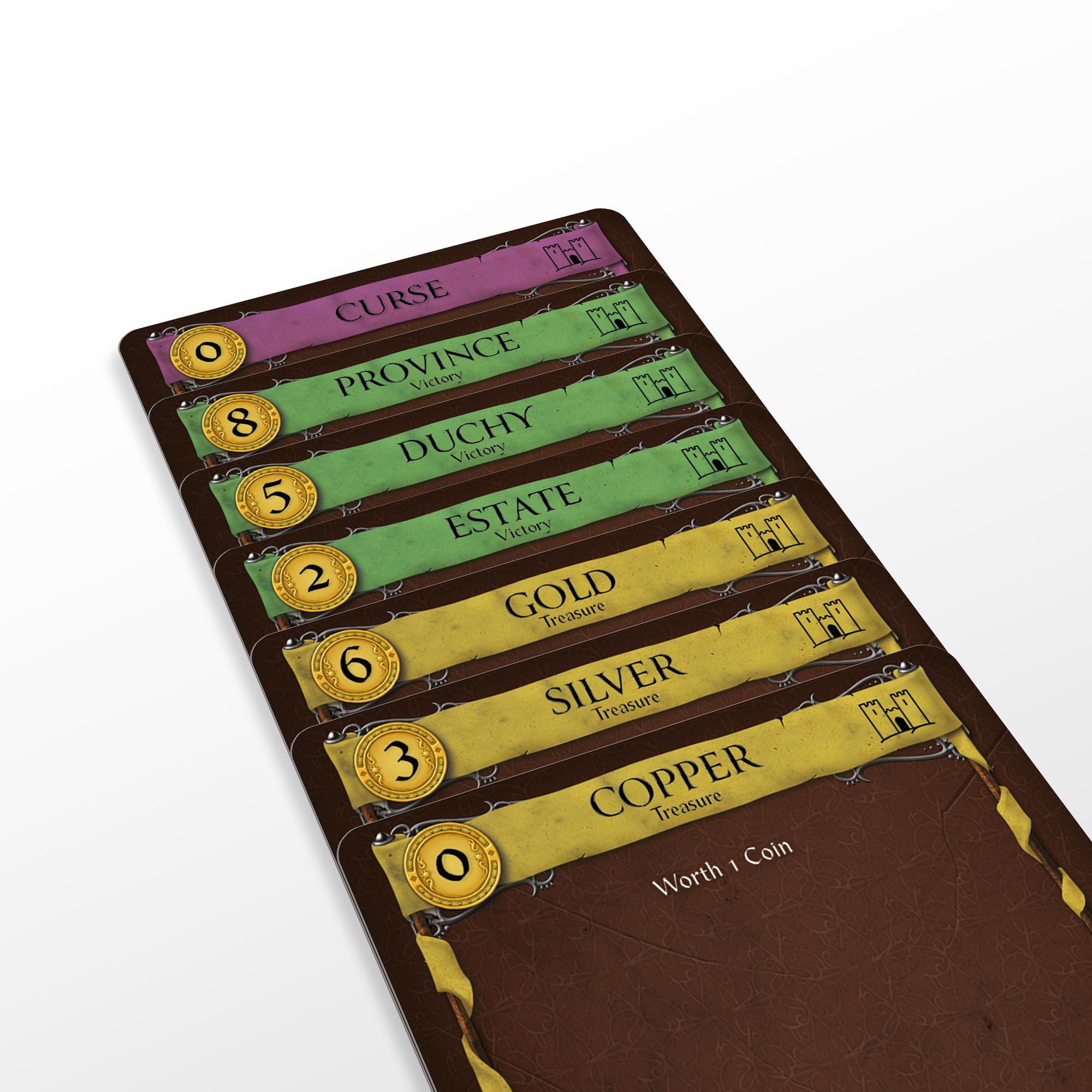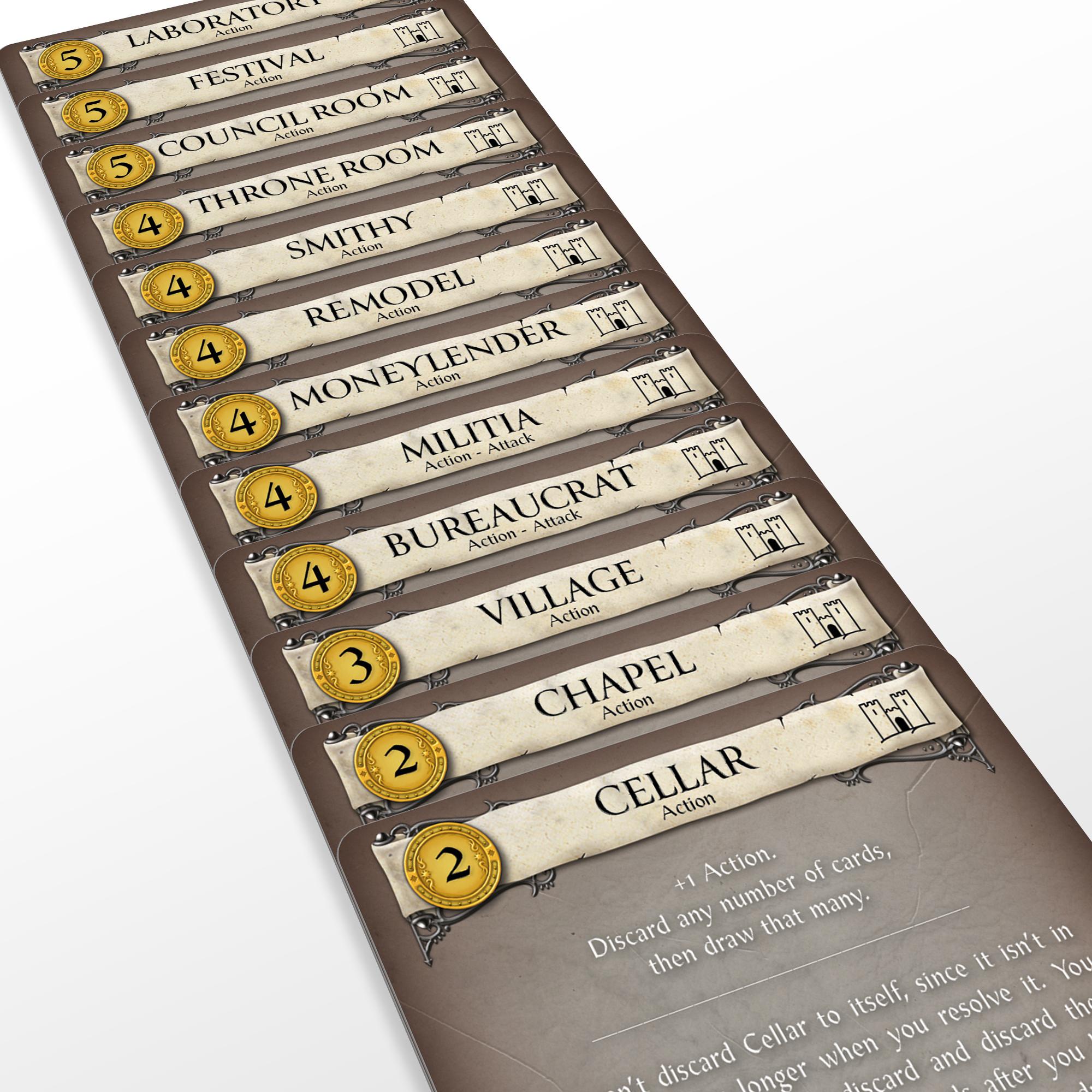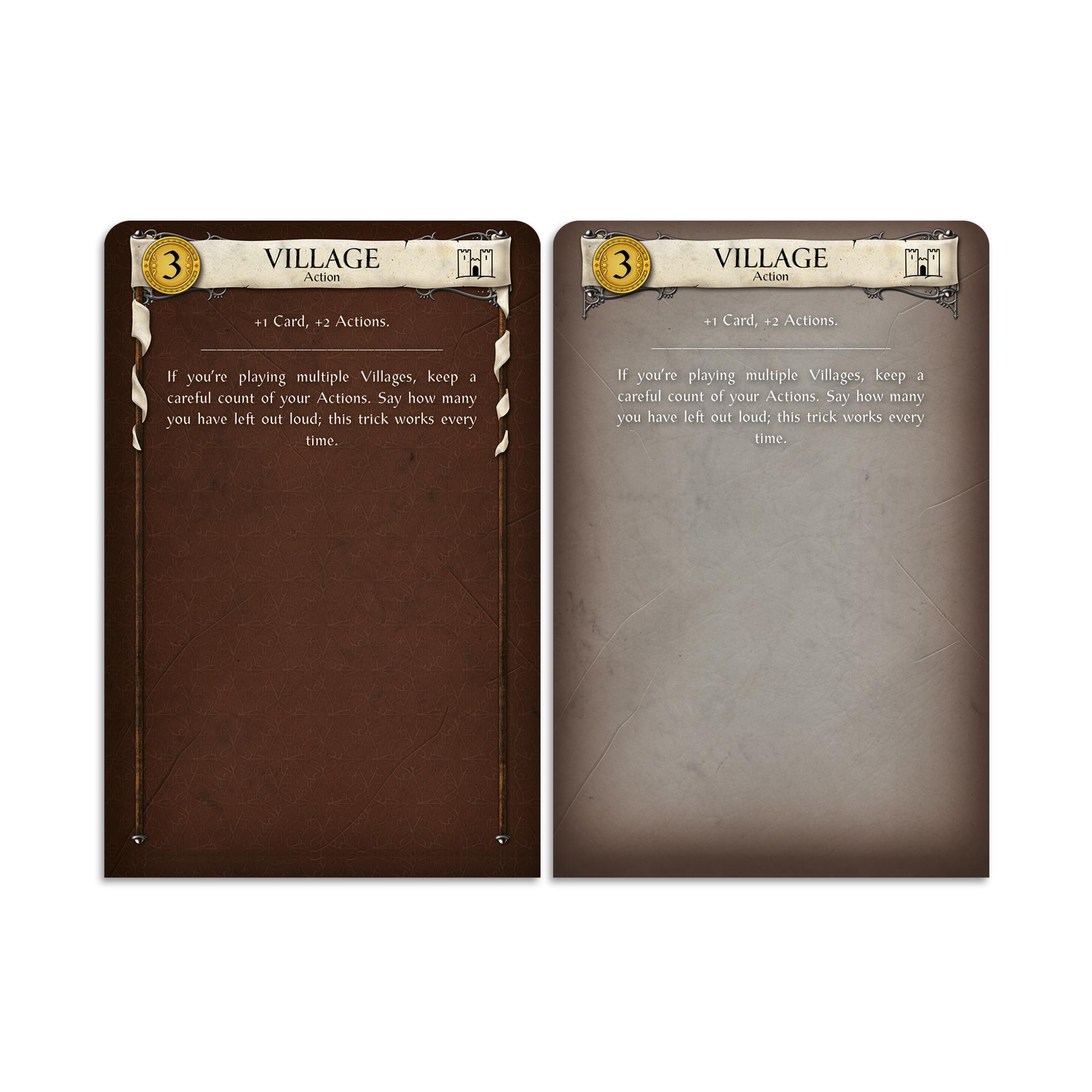 Be the first to review this product.
Tesseract Games
If you have upgraded your 1st Edition to 2nd Edition you will want this divider set in addition to this one.
We will continue to add expansion sets over the coming months. Stay tuned!
CONTENTS
A 34 divider set containing;
Adventurer
Bureaucrat
Cellar
Chapel
Chancellor
Council Room
Feast
Festival
Gardens
Laboratory
Library
Market
Militia
Mine
Moat
Moneylender
Remodel
Smithy
Spy
Thief
Throne Room
Village
Witch
Woodcutter
Workshop
Estate
Duchy
Province
Copper
Silver
Gold
Curse
1 Blank divider
DIMENSIONS
Vertical Orientation: 98mm H* x 64mm W
They do not fit the original game box but do fit our own Infinity Box and many other 3rd party storage solutions.

Horizontal Orientation: 74mm H* x 87mm W
We include a perforated line on the Horizontal dividers which you can simply fold forward, backwards and then tear off (or follow with scissors) bringing the divider to a size more compatible with the main game boxes. This is incredibly easy to do. Don't worry too much about a clean edge as it won't be visible. If you have any issues send us a message and we'll replace any dividers you accidentally mess up.

*please note there is a 1-2mm tolerance on the height of our dividers due to the way they are manufactured.
____________________________________________________________________________
These products are a third party, unofficial game accessory. All trademarks and copyrights remain the property of their respective owners, which are in no way associated or affiliated with Tesseract Games.
Send to a friend
Recommend this to a friend by entering their email address in the box below.
For added protection you might want to sleeve your divider sets.
Vertical Orientation: 
We recommend Mayday Premium Gold 65mm x 100mm 

Horizontal Orientation: 
We recommend Mayday Premium Magnum Oversized Dungeon Sleeves but they will need trimming down in height from 112mm to 81mm.