'Programs' Set - Netrunner
'Programs' Set - Netrunner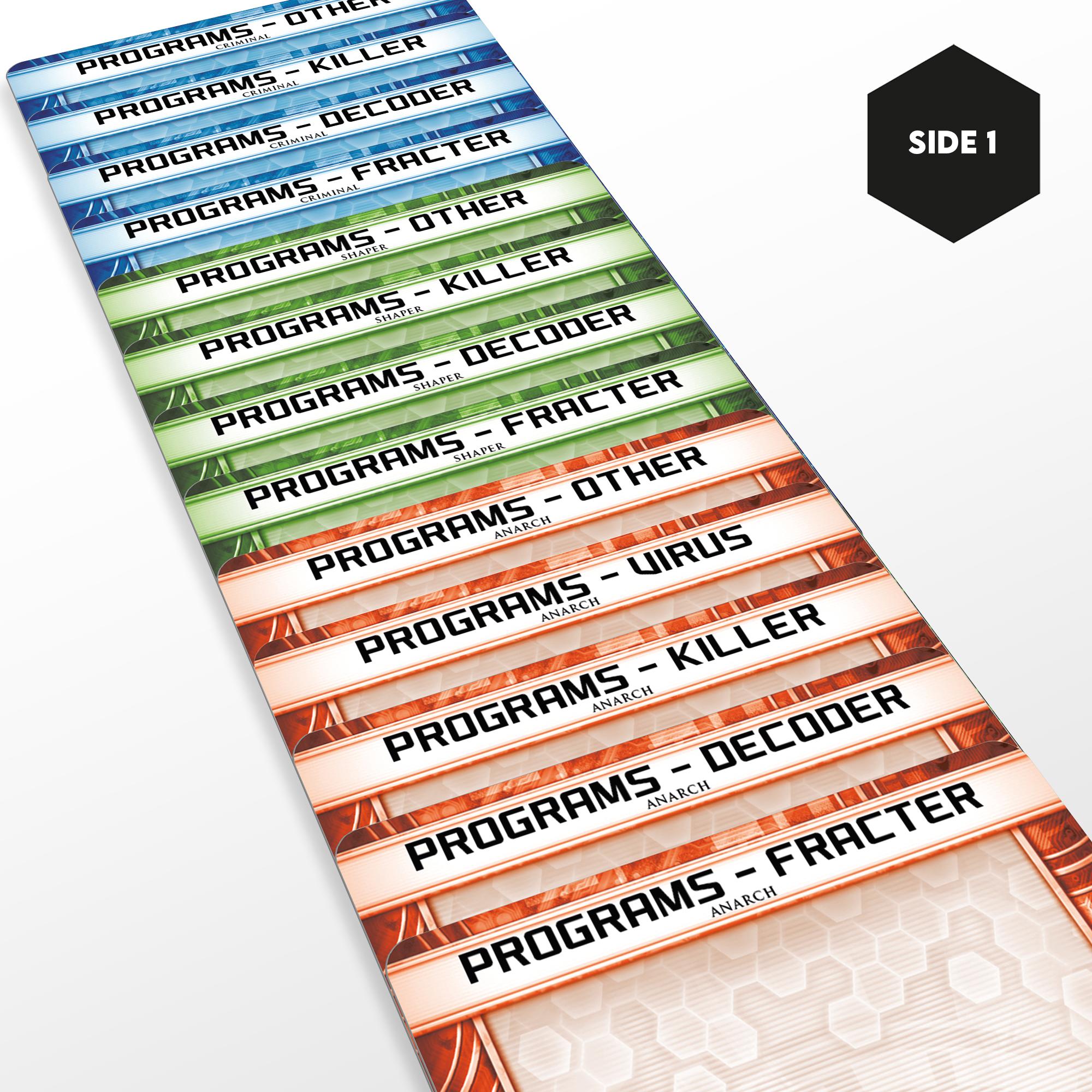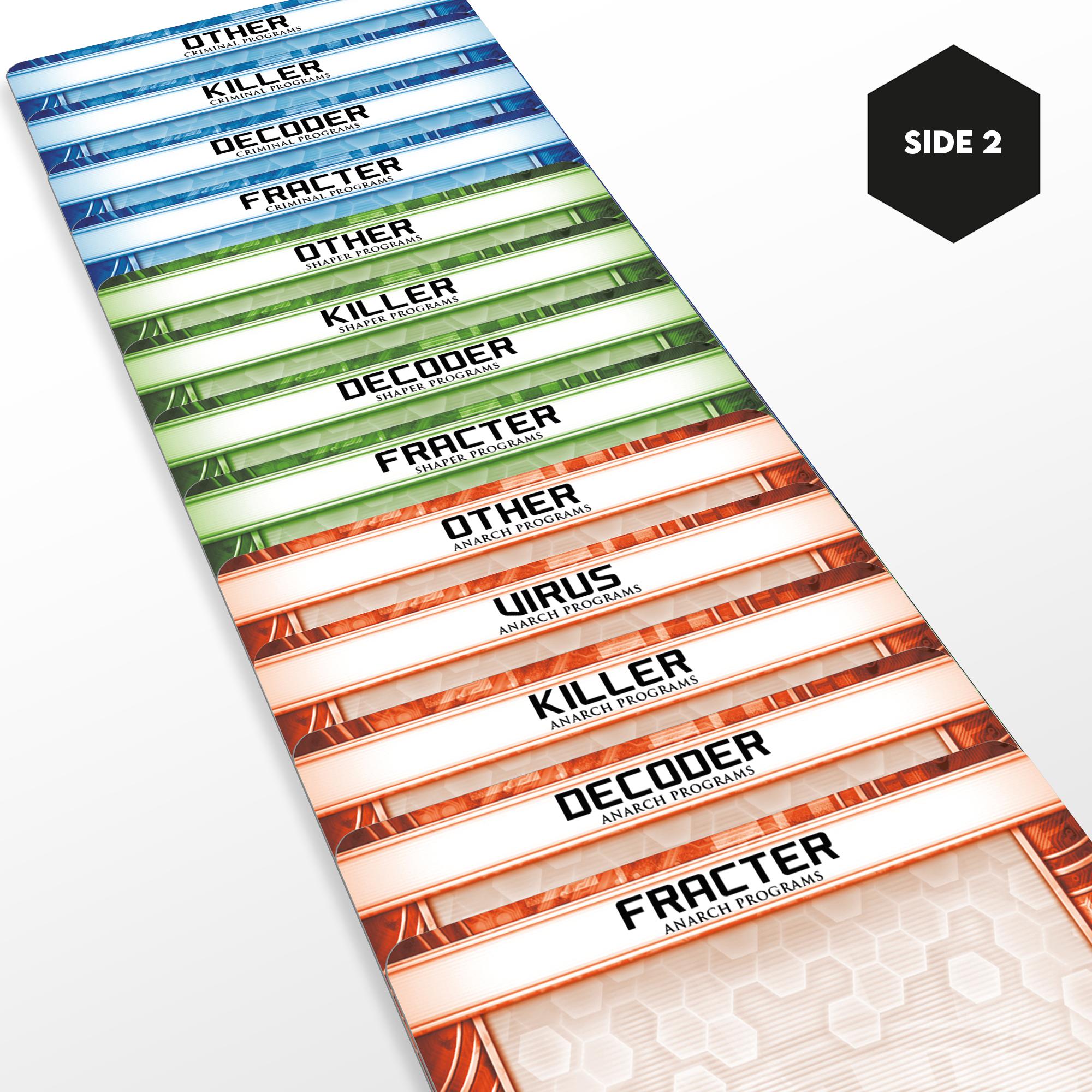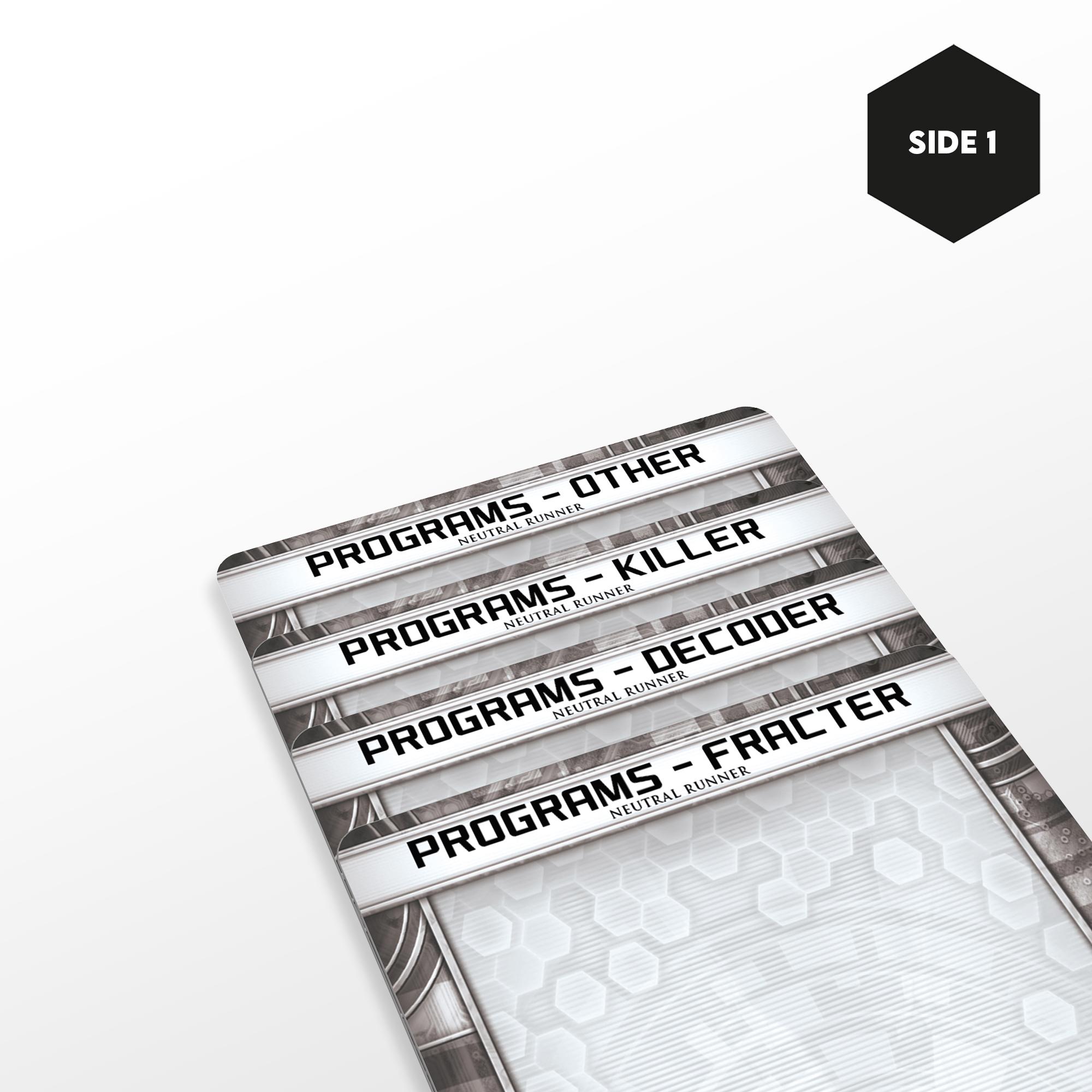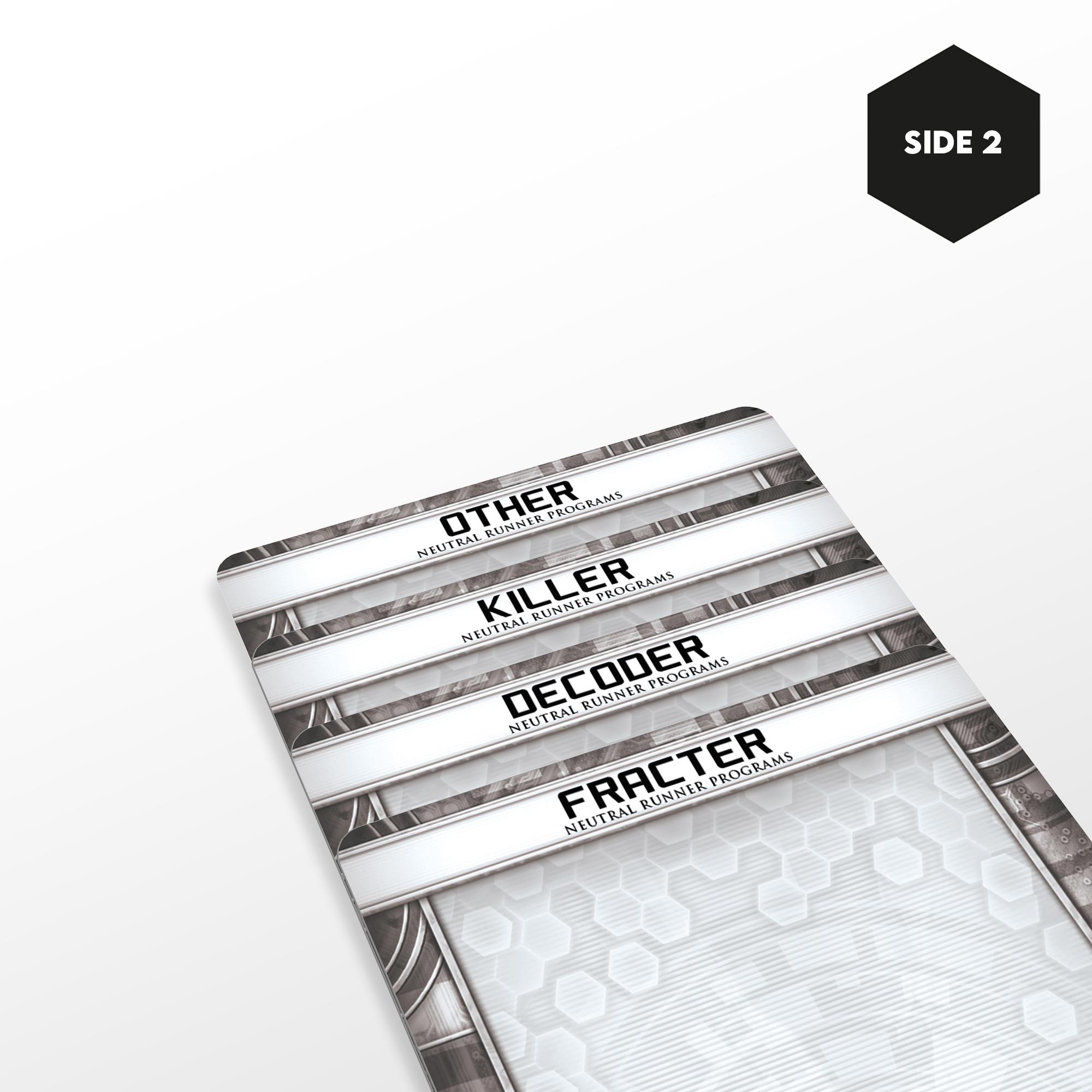 Be the first to review this product.
Tesseract Games
CONTENTS
17 double-sided, gloss laminated, sturdy dividers covering sub types of Program cards for each Runner Faction;
Fracter

Decoder

Killer

Other

Virus (Anarch only)
for
Anarch 

Shaper

Criminal

Neutral
1 blank divider
DIMENSIONS
Vertical Orientation: 98mm H* x 64mm W
Horizontal Orientation: 74mm H* x 87mm W

*please note there is a 1-2mm tolerance on the height of our dividers due to the way they are manufactured.
____________________________________________________________________________
These products are a third party, unofficial game accessory. All trademarks and copyrights remain the property of their respective owners, which are in no way associated or affiliated with Tesseract Games.
Send to a friend
Recommend this to a friend by entering their email address in the box below.
For added protection you might want to sleeve your divider sets.
Vertical Orientation: 
We recommend Mayday Premium Gold 65mm x 100mm 

Horizontal Orientation: 
We recommend Mayday Premium Magnum Oversized Dungeon Sleeves but they will need trimming down in height from 112mm to 81mm.