'Resurrection' Divider Set - OrcQuest WarPath
'Resurrection' Divider Set - OrcQuest WarPath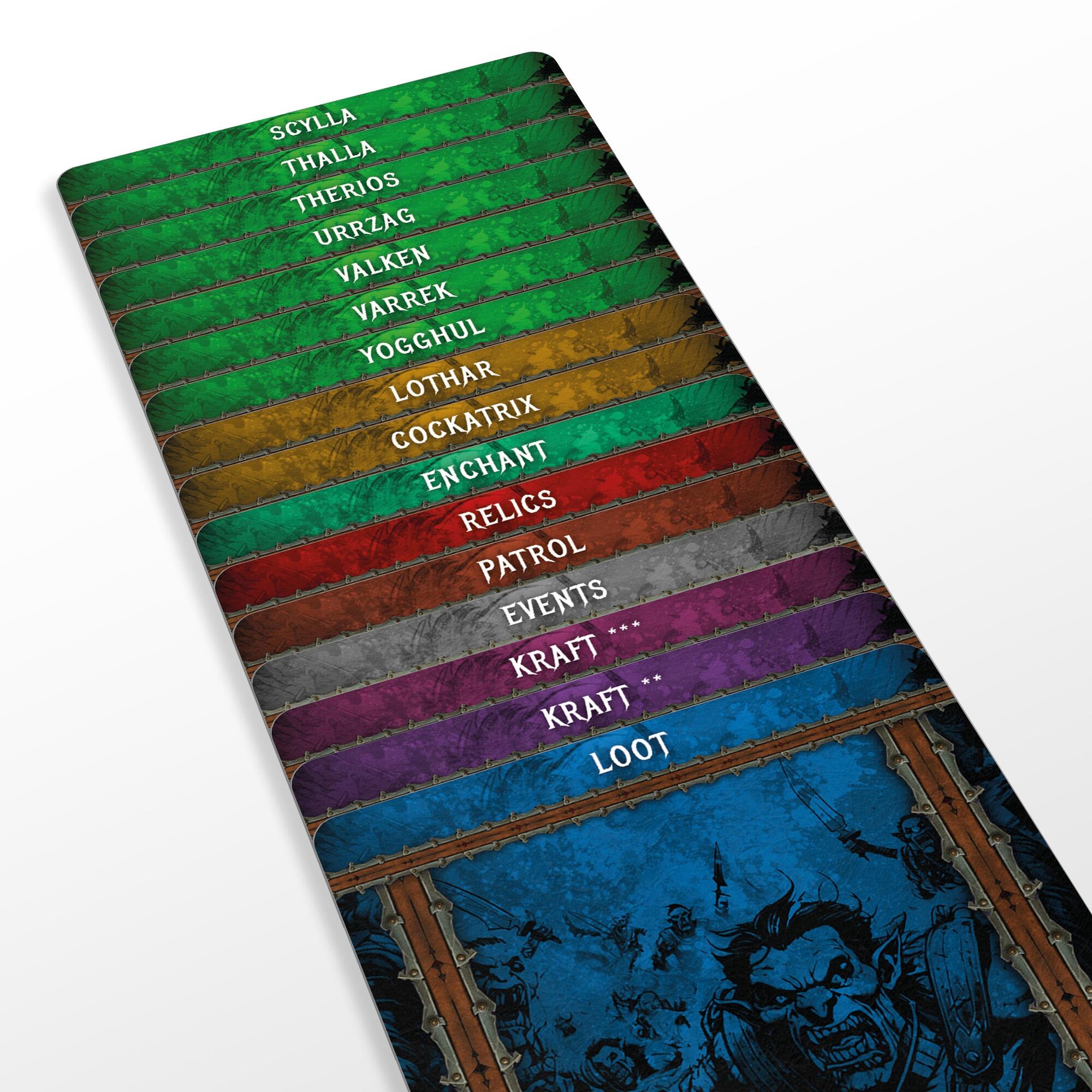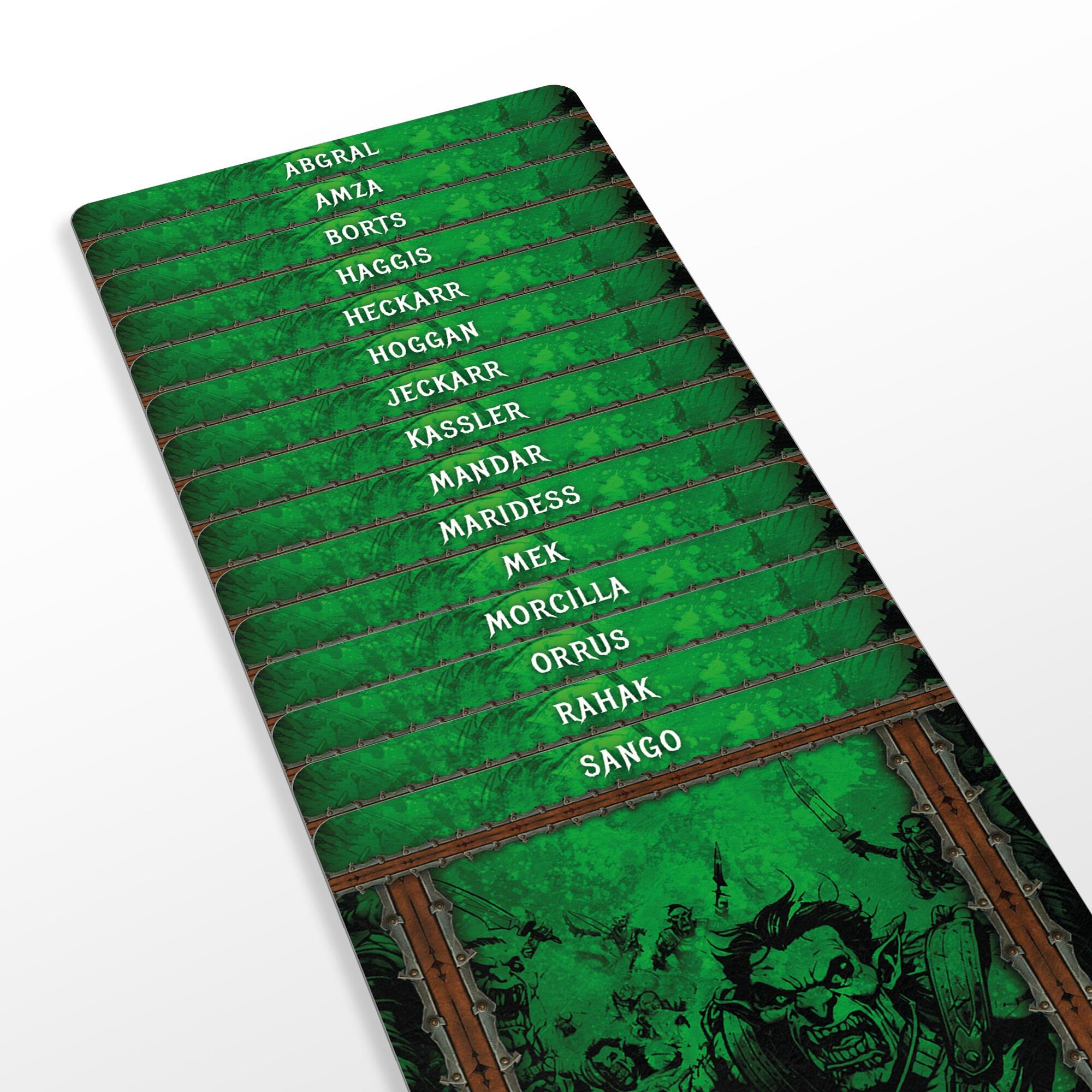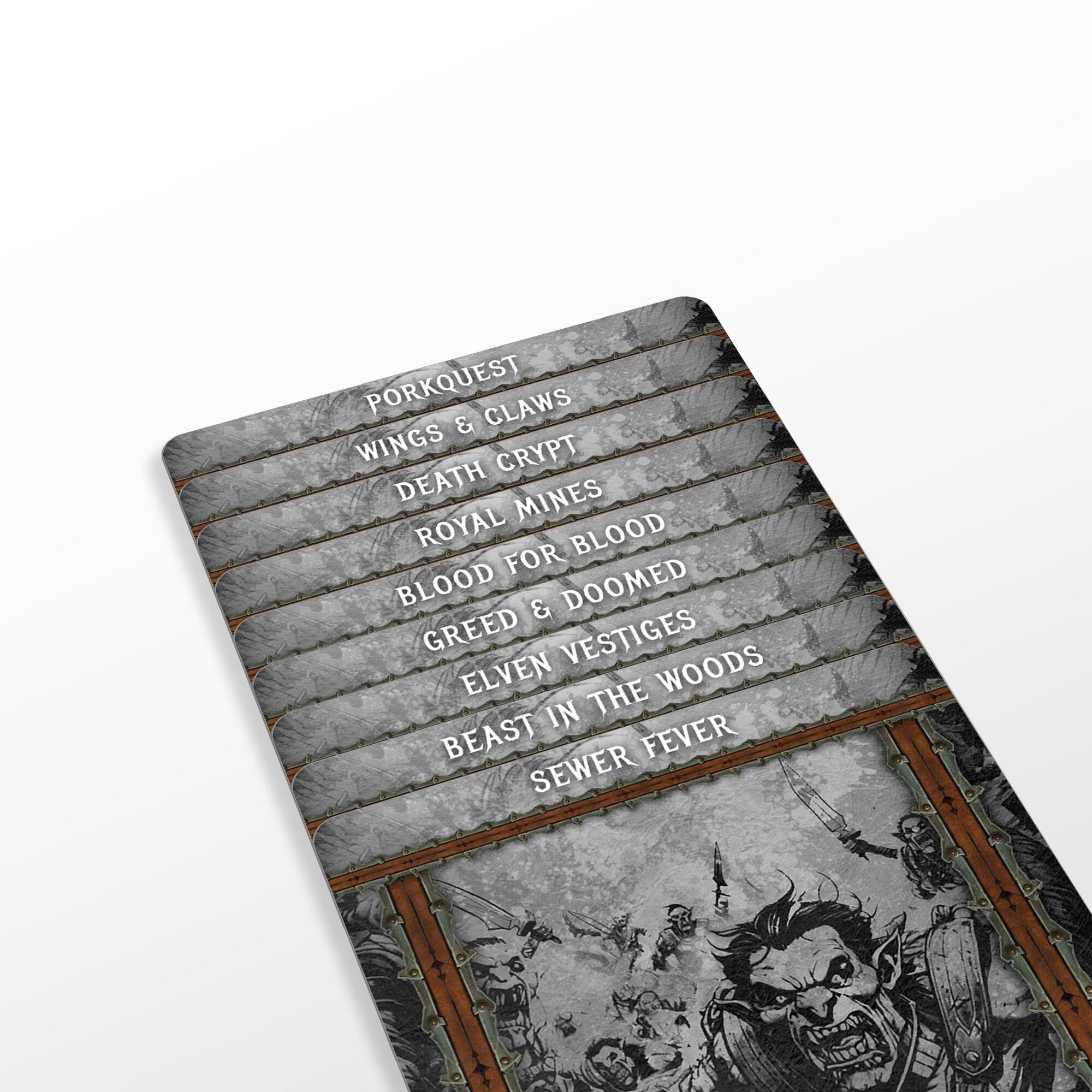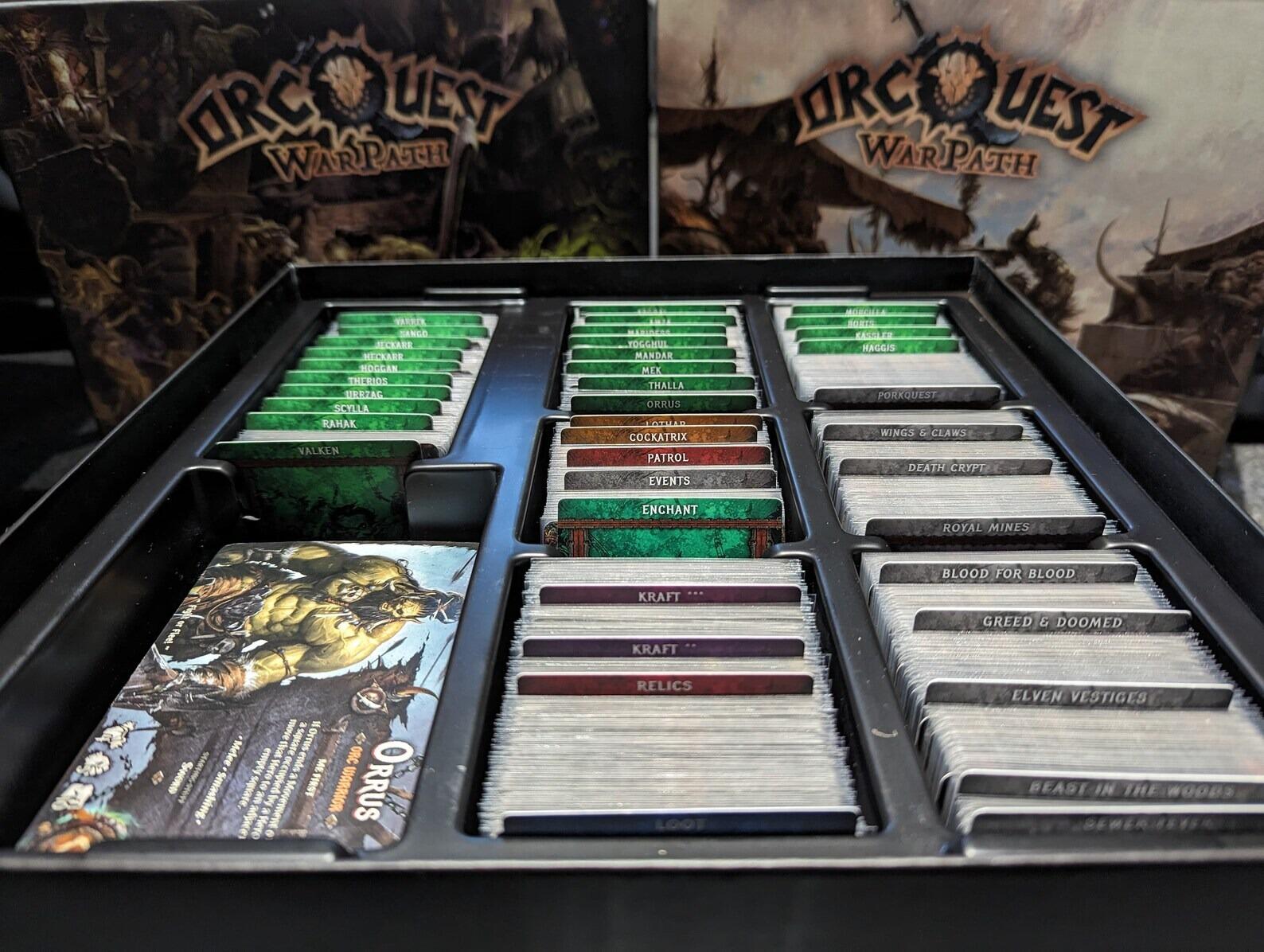 Be the first to review this product.
Tesseract Games
CONTENTS
40 horizontal dividers covering the content from the recent Kickstarter Resurrection pledge. These dividers fit into the card tray that stores the hero/enemy cards. We recommend Heroes are stored with their skills, event cards and starting equipment. We recommend the expansion material is all stored together by expansion name. 

You may have to re-shuffle the order of the game box plastic trays in order for these dividers to not get crushed. Place the tray with the dividers at the top of the box if possible so there is no significant weight pressing on the dividers. 

We will make Vertical versions if there are enough sign ups to the 'Back in Stock Notifications' below.
KRAFT ***
KRAFT **
LOOT
YOGGHUL
VARREK
VALKEN
URRZAG
THERIOS
THALLA
SCYLLA
SANGO
RAHAK
ORRUS
MORCILLA
MEK
MARIDESS
MANDAR
KASSLER
JECKARR
HOGGAN
HECKARR
HAGGIS
BORTS
AMZA
ABGRAL
EVENTS
PATROL
RELICS
ENCHANT
COCKATRIX
LOTHAR
SEWER FEVER
BEAST IN THE WOODS
ELVEN VESTIGES
GREED & DOOMED
BLOOD FOR BLOOD
ROYAL MINES
DEATH CRYPT
WINGS & CLAWS
PORKQUEST
1 Blank Divider
DIMENSIONS
Horizontal Orientation: 51mm H* x 64mm W

*please note there is a 1-2mm tolerance on the height of our dividers due to the way they are manufactured.
____________________________________________________________________________
These products are a third party, unofficial game accessory. All trademarks and copyrights remain the property of their respective owners, which are in no way associated or affiliated with Tesseract Games.
Send to a friend
Recommend this to a friend by entering their email address in the box below.