'The Encounter Files' - Marvel Champions Campaign Log Book
'The Encounter Files' - Marvel Champions Campaign Log Book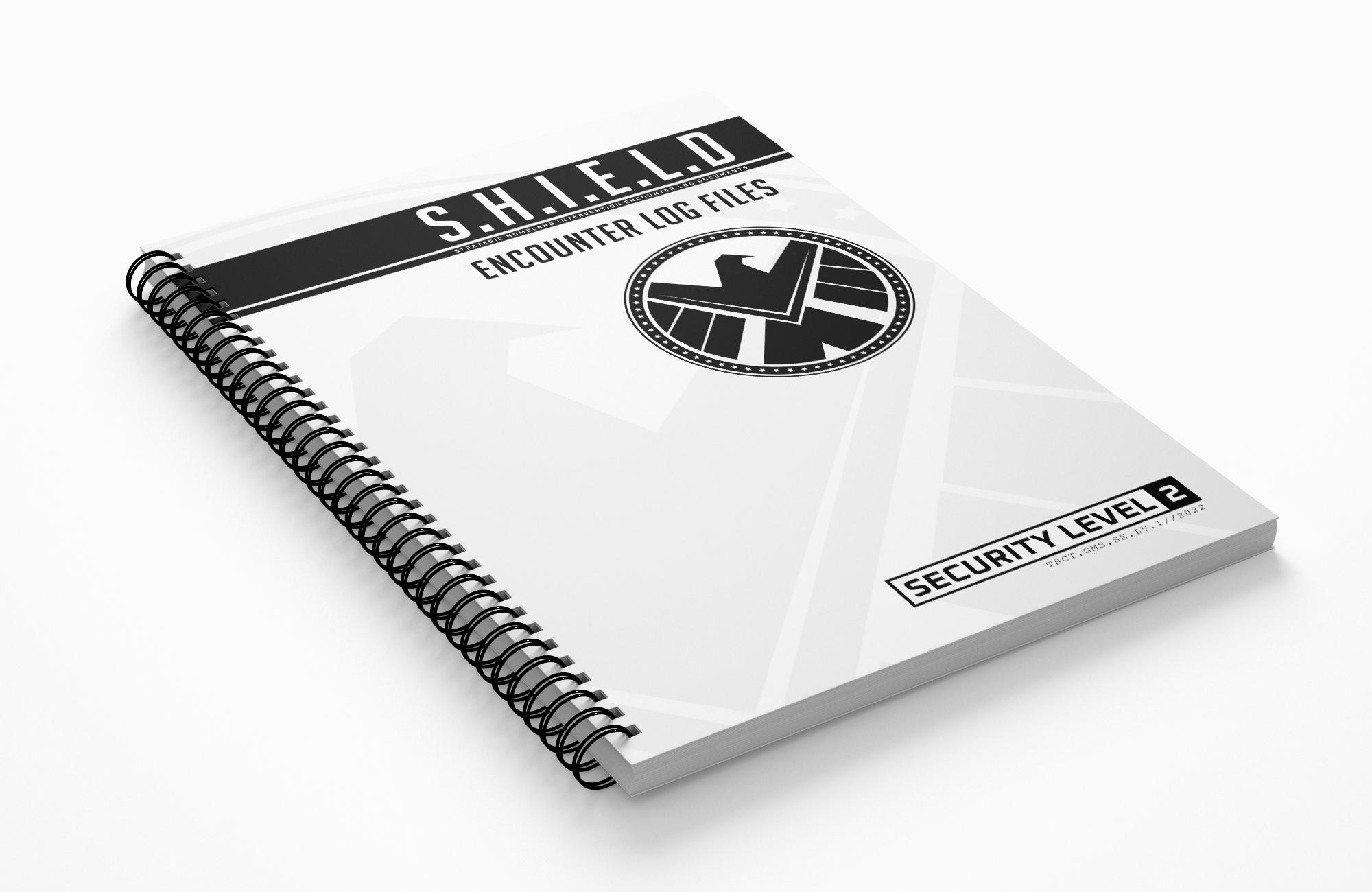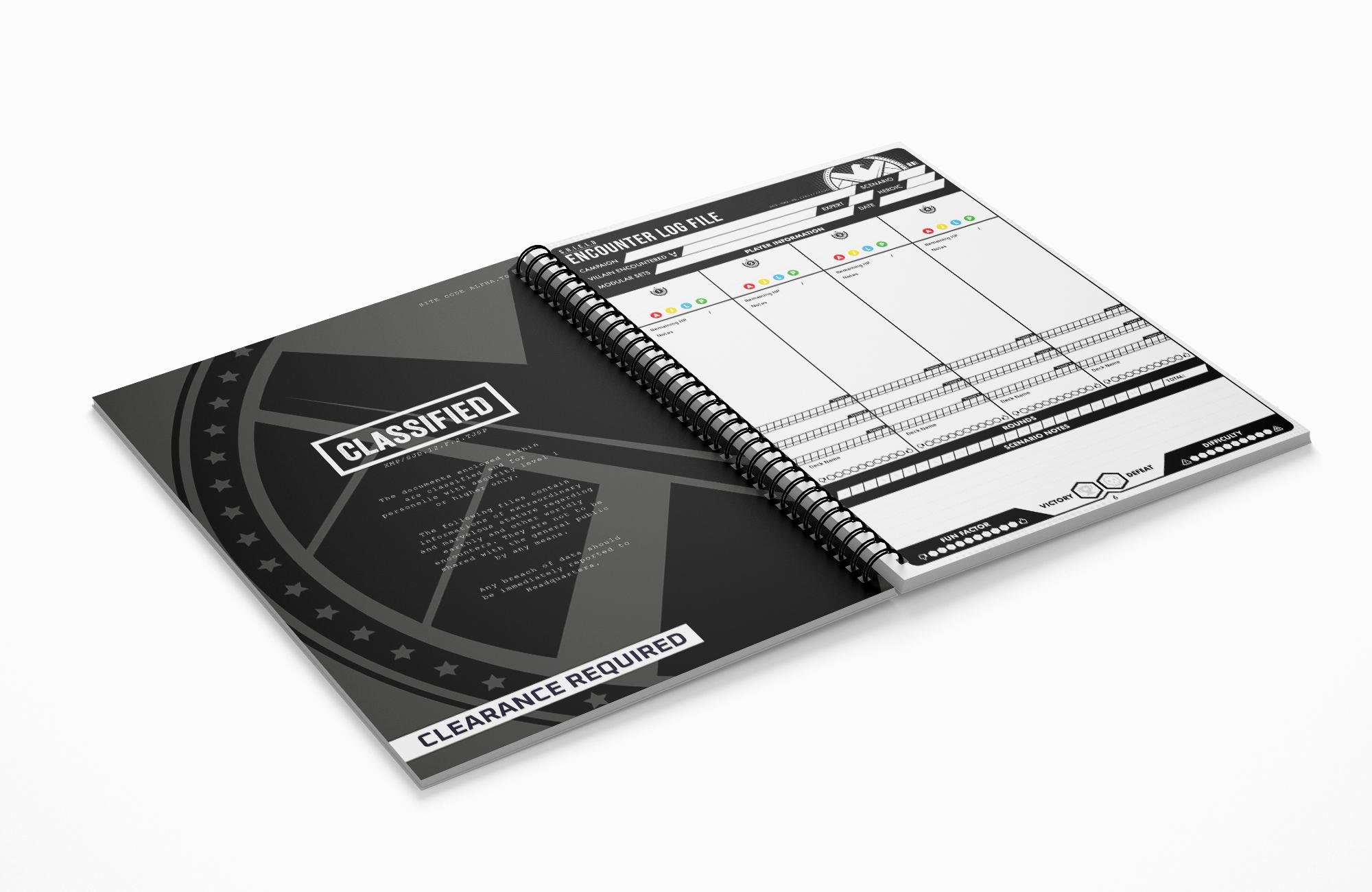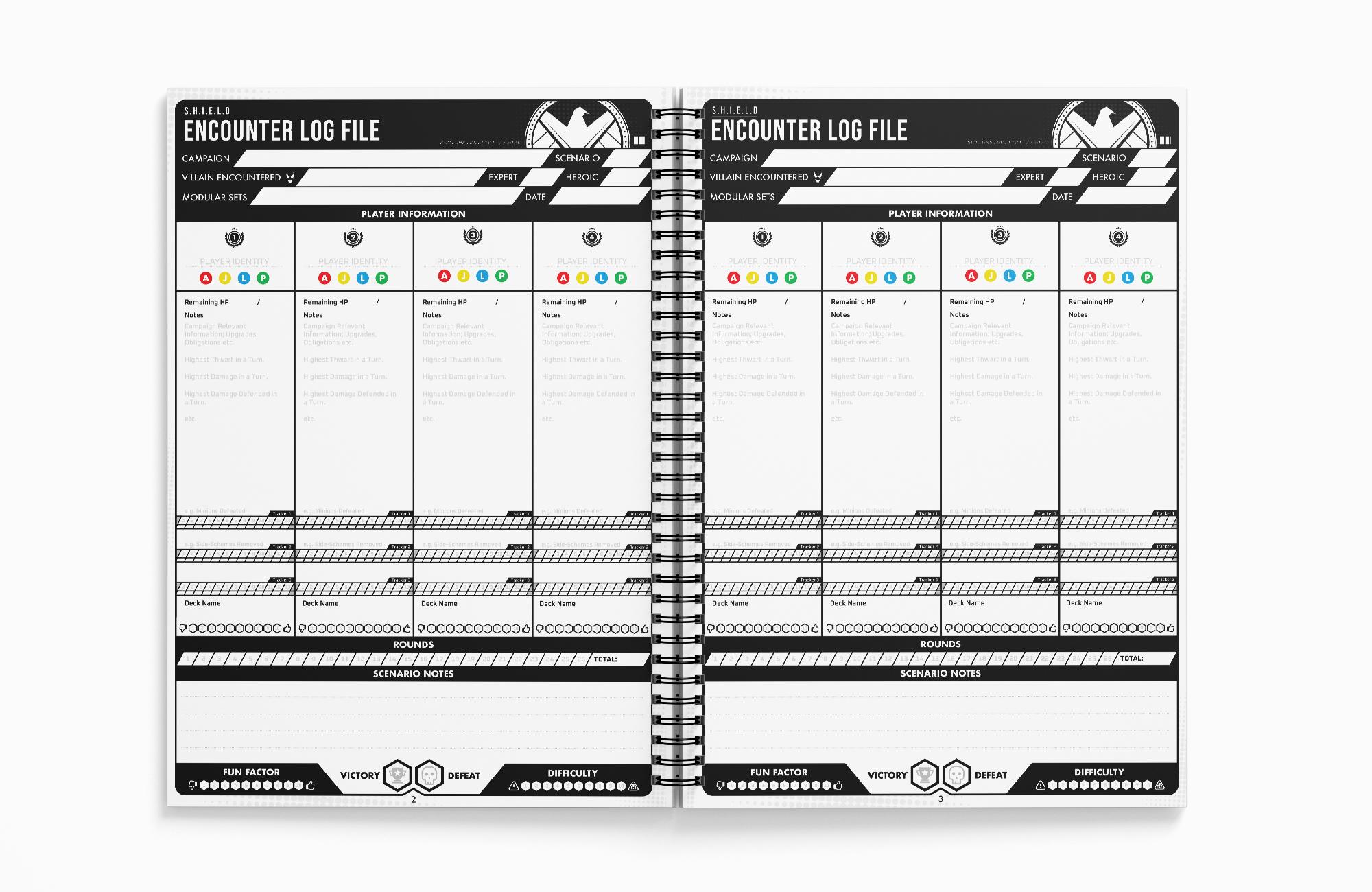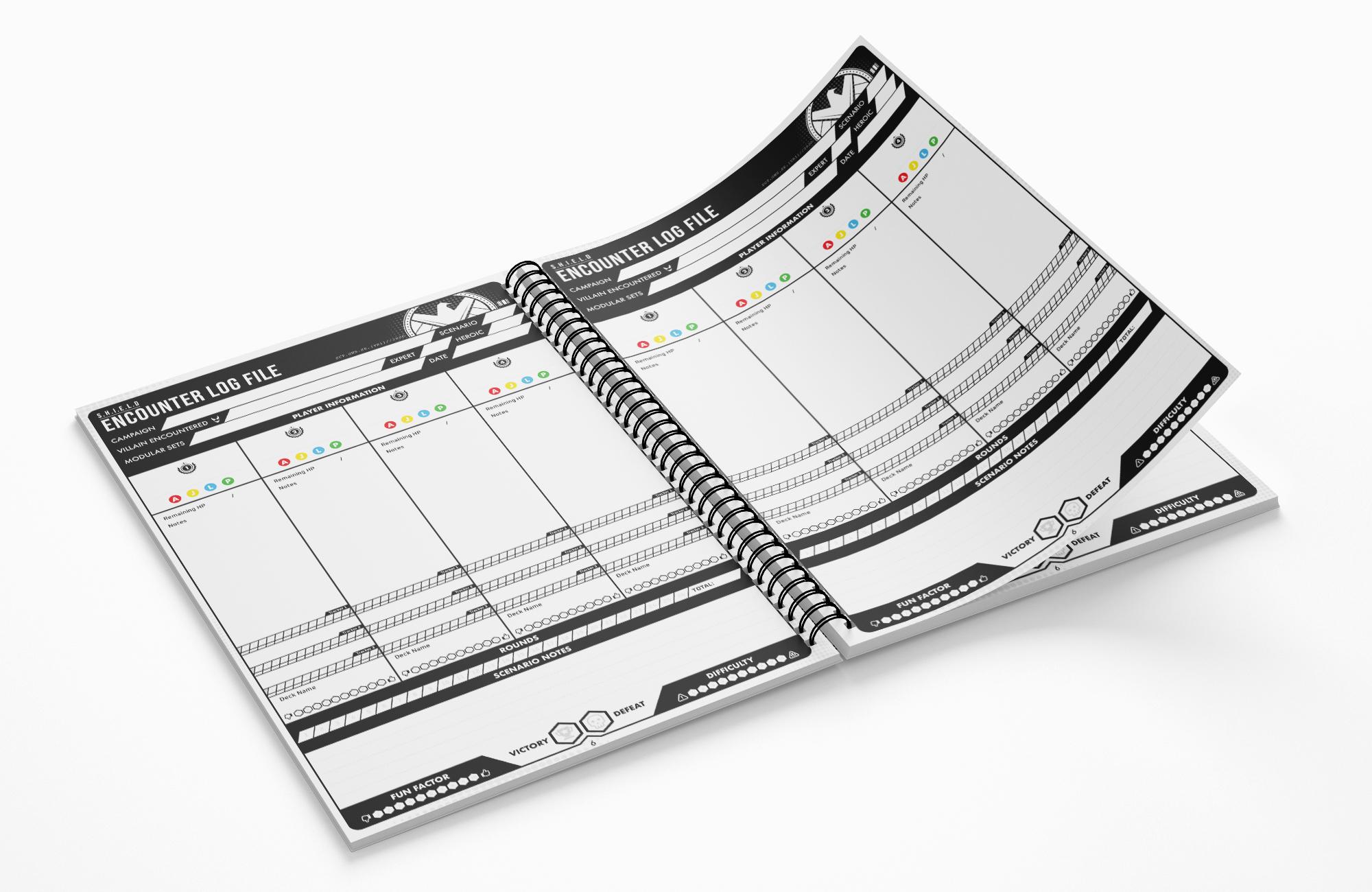 Be the first to review this product.
Tesseract Games
'The Encounter Files' Campaign Log Book was created as we found ourselves wanting a thematic document to record our Marvel Champions campaign progress. It can also serve as a game by game recording document. Record as much or as little as you want and record during or after gameplay, it's totally up to you!
FEATURES
A 56 page thematic spiral bound log book. 
Guide and written example pages in the rear of the book.
Multiple options to record information (examples shown in the back of the book)

1 Page per Campaign (51 campaigns total)
1 Page per Game session (10 campaigns total if each campaign is 5 games)

'Notes' page at the rear of the book
Optional 'Completion Table' can be added; Double-sided, A3, fold-out sheet to record which Heroes have been used to defeat each Villain at each difficulty. Use coloured pens to also record which Aspect was used.
GAME INFORMATION YOU CAN RECORD IN THIS BOOK
Campaign name and scenario number (if relevant)
Date the campaign/scenario took place
Difficulty of campaign/scenario
Identity used
Notes section per player
HP remaining at session end
3 stat trackers per player to record anything from 'Minions Eliminated' to 'Side Schemes Removed' if you want to see how high you can go with each Hero! Or use them for campaign specific recording such as the 'Number of delay counters on main scheme' in scenario 2 of the Rise of Red Skull campaign.
Scenario notes section
Round tracker; see how quickly you can defeat the villain
Victory or defeat marker
Campaign/scenario and hero deck ranking tables
We hope you can look back on the campaigns and individual games recorded in this book and remember those fantastic moments of heroic wonder with a bit more fidelity than usual. 
Remember you are free to use the book as you wish, we just offer some examples of how to fill it out.
____________________________________________________________________________
These products are a third party, unofficial game accessory. All trademarks and copyrights remain the property of their respective owners, which are in no way associated or affiliated with Tesseract Games.
Send to a friend
Recommend this to a friend by entering their email address in the box below.