The Infinity Box // Self-Build
The Infinity Box // Self-Build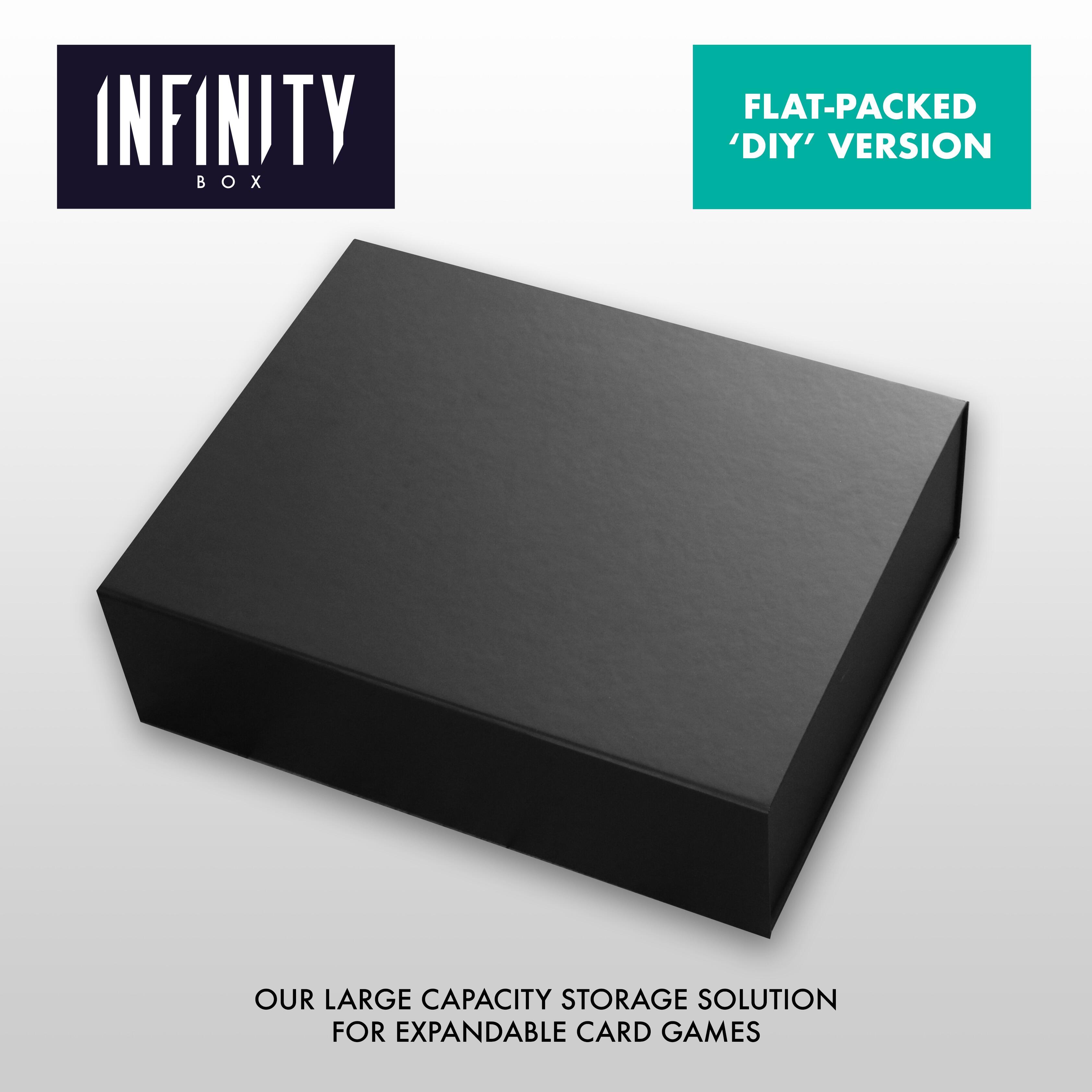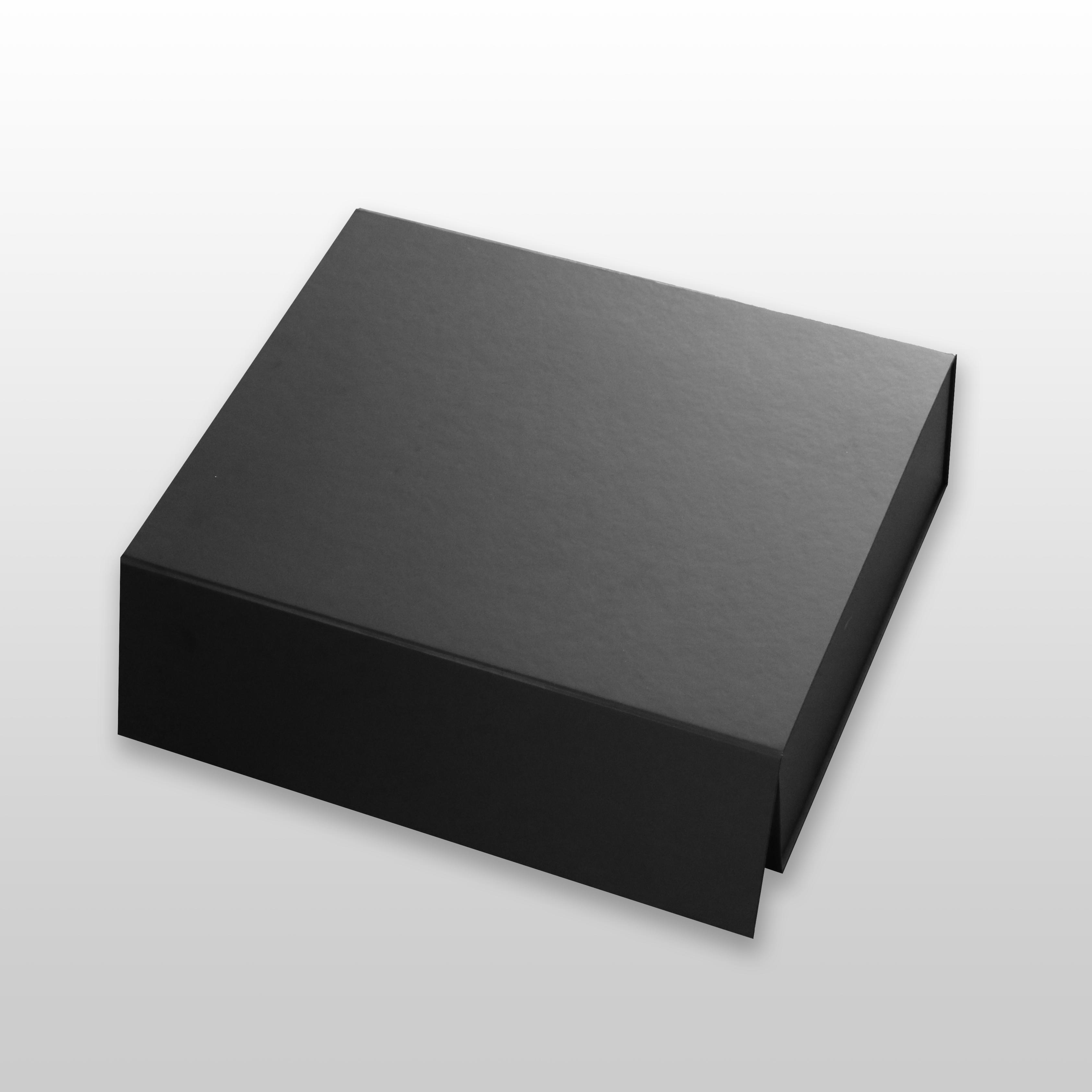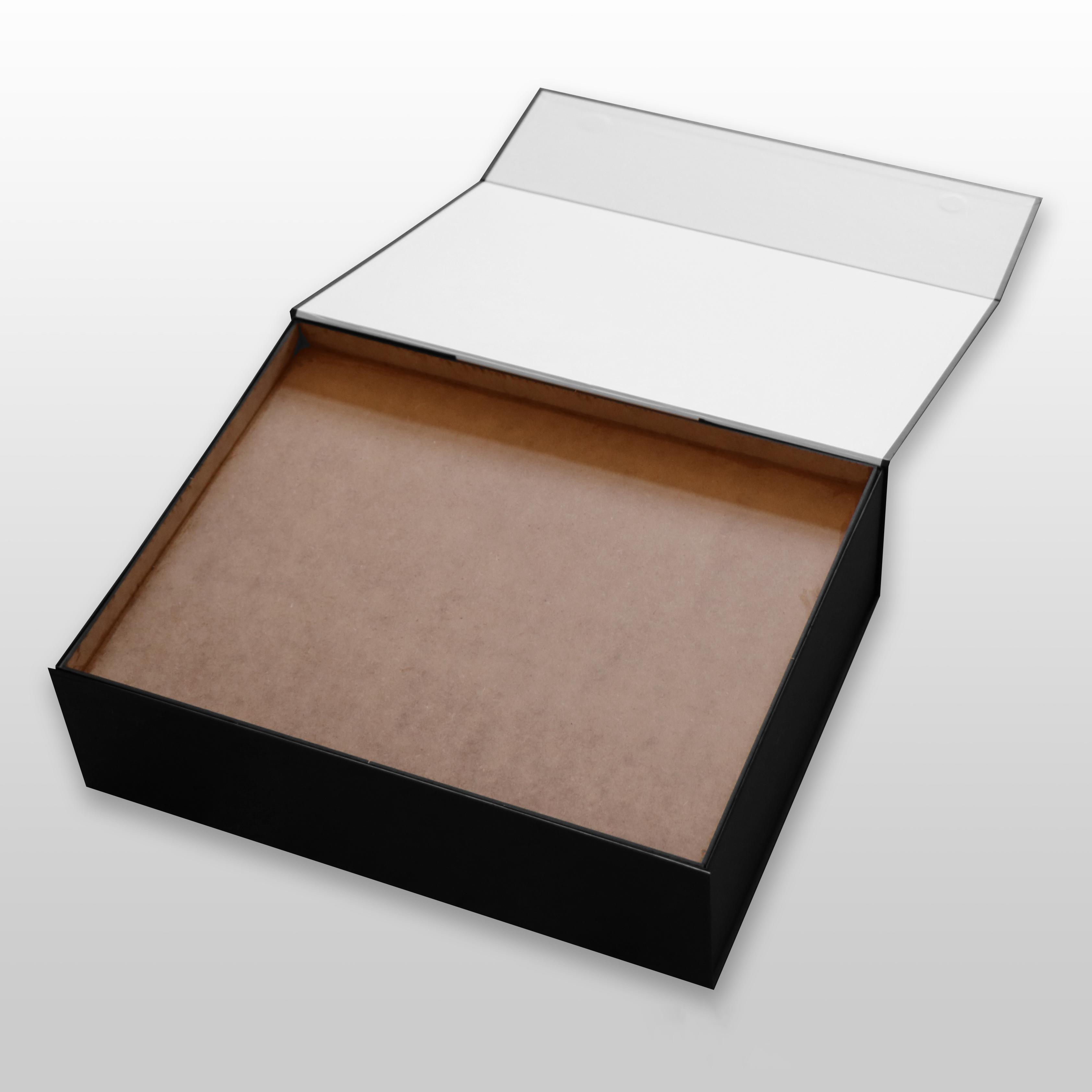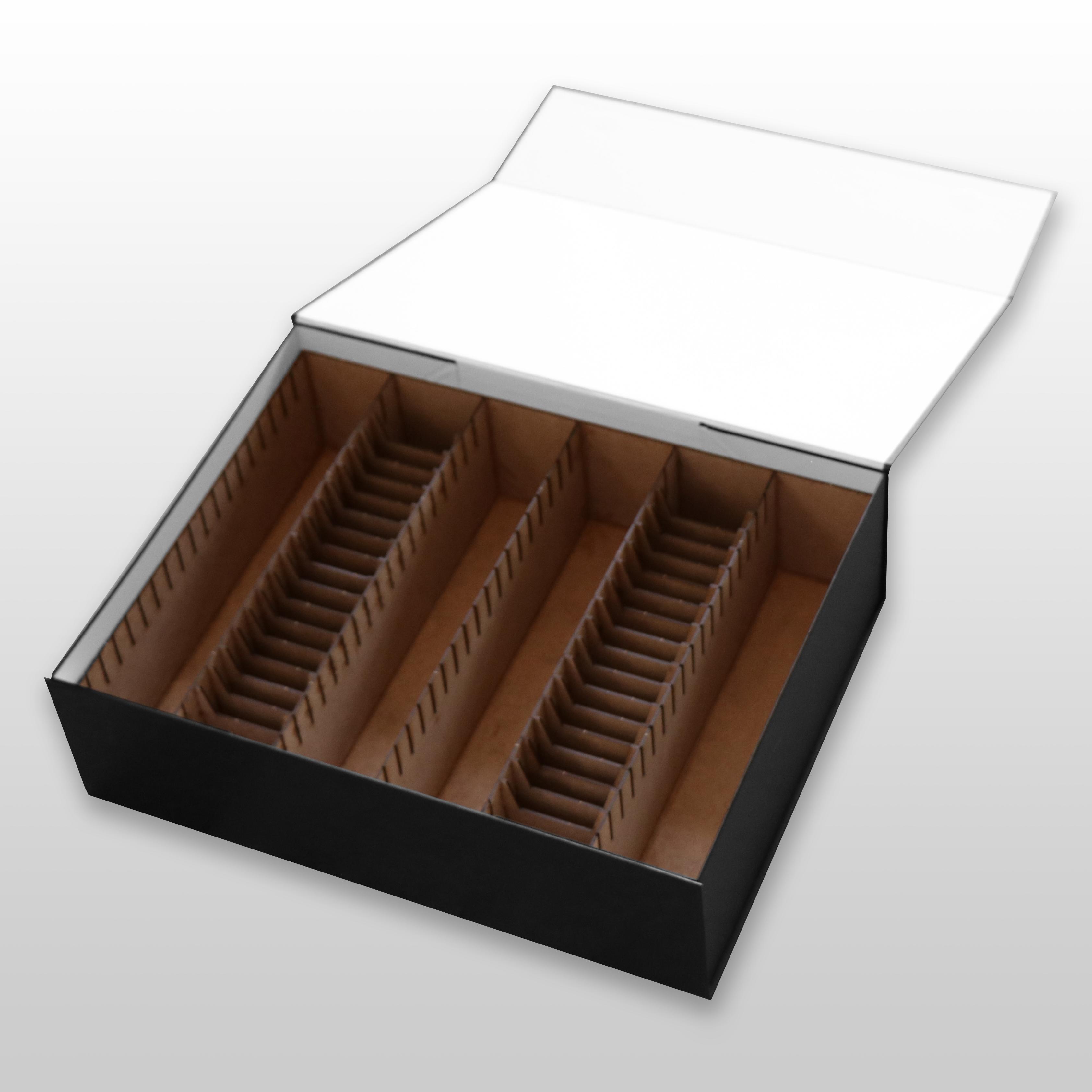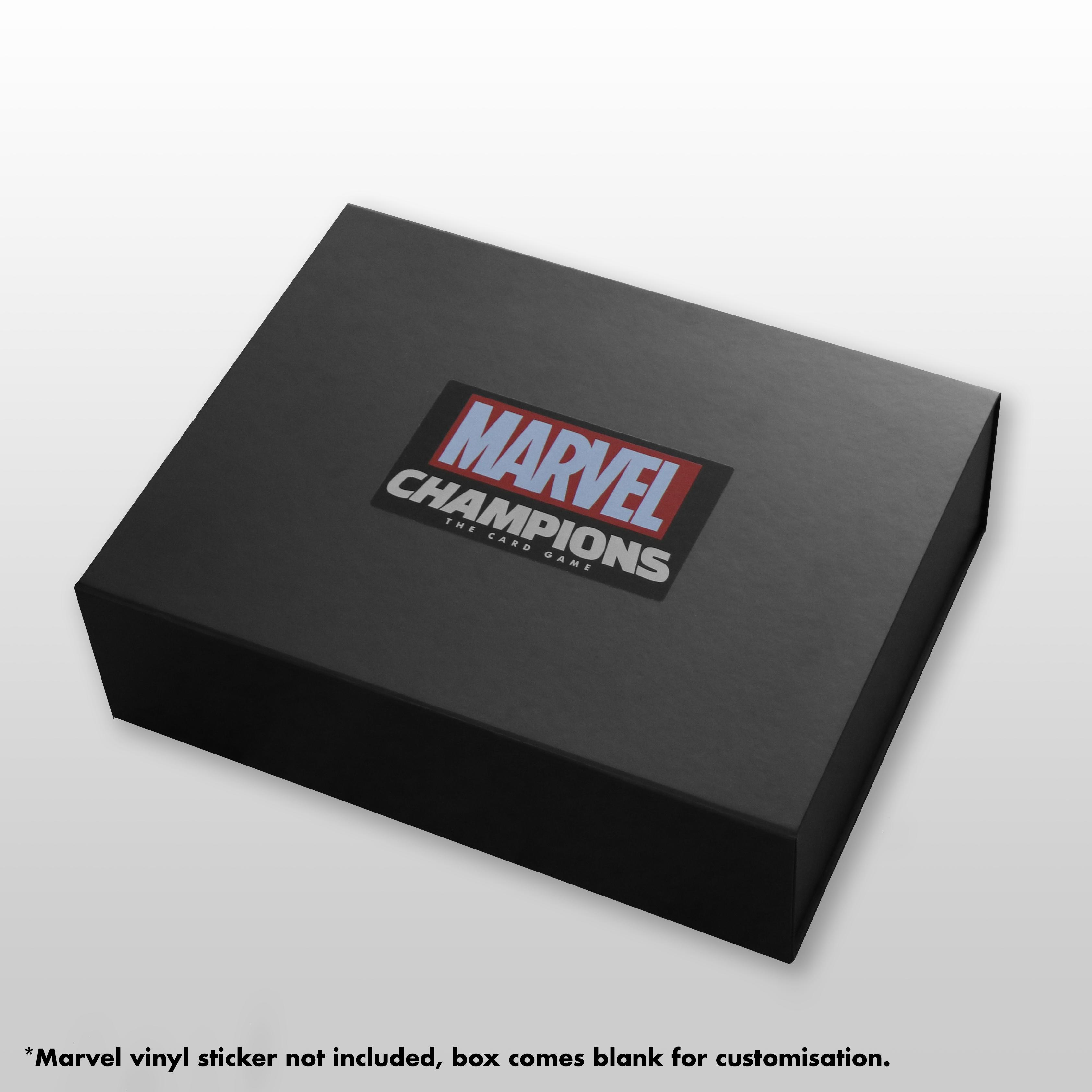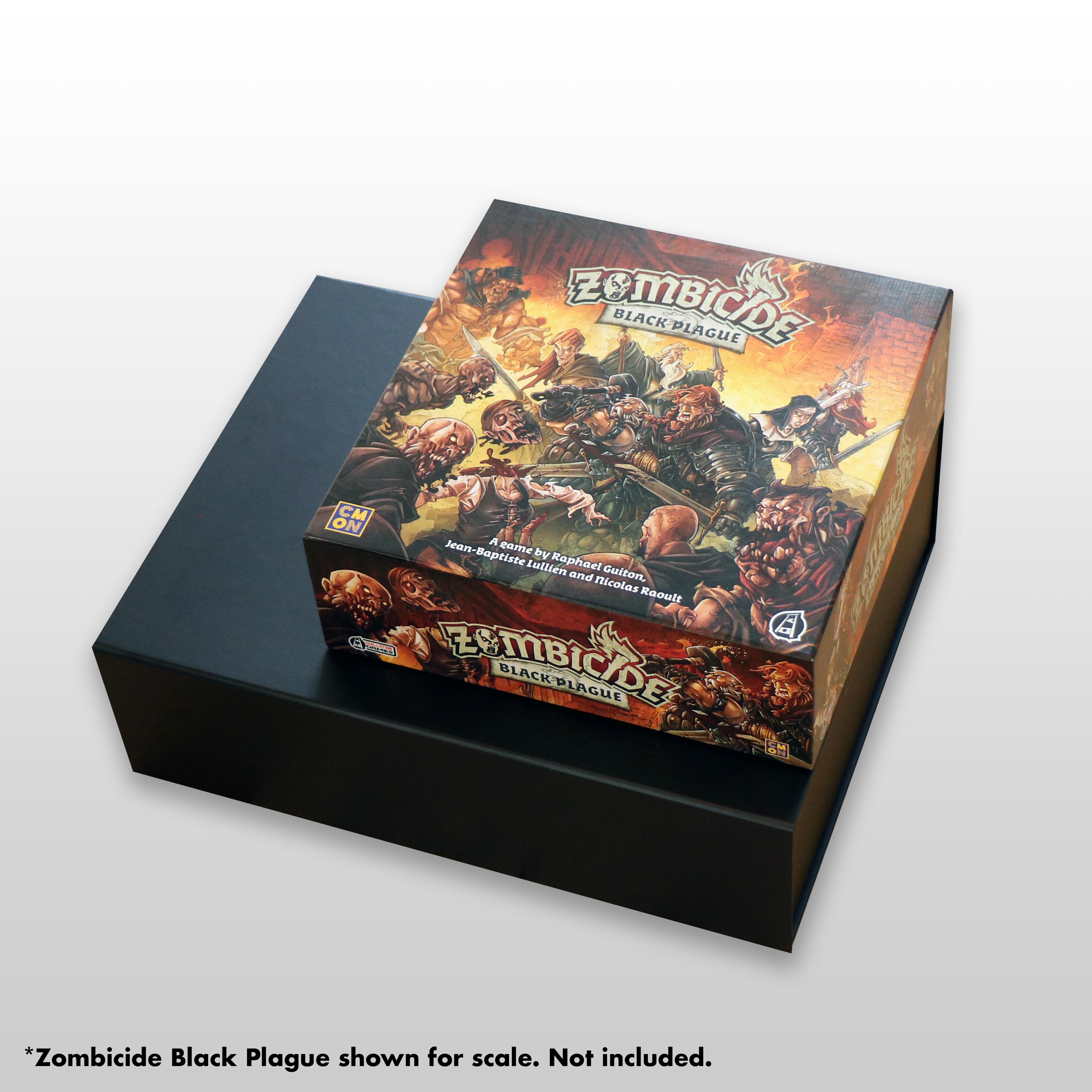 Purchased this box recently after my collection outgrew my previous storage solution. This is absolutely excellent! The assembly is surprisingly easy so I recommend doing it yourself to save some money. The box itself is very sturdy and comes with A LOT of wooden dividers! I have two of these boxes for my arkham collection and I've fit everything into two boxes. Will probably order another in the near future
After buying a couple of dividers and seeing their quality, I couldn't stop myself from buying this box and it was one of the best purchases I have made for LCGs in years, and definitely the best storage option. I'm pretty sure I would need two of them just to store all of Arkham Horror or LOTR (ok, maybe three), but still has space for a huuuuge amount of cards. The quality of the box is really good as well and the assembly is really simple if you're careful enough and don't spread glue all over.
Great box! everything fits well including a play-mat, rule books, tokens with room to spare and that's just the included tray. Definitely the best option if your collection is large already or you're planning to add to the collection you have.
We purchased this box through the Etsy store last year. Absolutely love it. It's incredibly sturdy with an insane amount of space. It fits all of the content released so far, and there's still so much space for the future of MC. It also fits all of my tokens from BTST and the player boards, and villain boards. I researched different card boxes leading up to getting this one, and I can honestly say I believe this is the best option out there.
Tesseract Games
THIS PRODUCT HAS A 2 WEEK LEAD TIME.

BUY MULTIPLE BOXES TO UNLOCK CHEAPER PRICES.
2-3 BOXES, £62.50. 4-5 BOXES, £59.99. 6+ BOXES £57.99
As of June 1st 2021 we have had some changes due to a change in the outer box spec. Changes are bolded below in the specification. This is only relevant if you are a returning Infinity Box customer.
This is the self-build version of our Infinity Box. Please contact us if there isn't a shipping option for your country, prices vary wildly so we are more than happy to check for you and we will refund postage overages.
The Infinity Box is our solution to large card game storage. Be it Marvel Champions, Arkham Horror The Card Game, The Legendary Series, Pokémon, Aeons End, Keyforge or Warhammer Underworlds this box will keep your collection together with room for additional cards as the game grows.
Specifications:
    Un-sleeved capacity (using FFG LCG cards) = c.6,564
    Sleeved capacity (90 micron) = c.4,884
    34 MDF dividers (our latest 'Dobby' design which can fit side by side in adjacent channels)
    Internal Dimensions: 338 W x 432 L x 116 H (mm)
    External Dimensions: 350 W x 450 L x 120 H (mm)
    Enough depth to store standard american card game cards fully up-right with sleeves and dividers
    Black matte laminate outer, white inside
    Magnetic full front flap lid
    12mm deep top tray for rulebook and miscellaneous storage
    6 Vertical Storage Card Channels (c.70mm width)
    Our token boxes will only fit into the card channels, not the top tray.
THINGS YOU ABSOLUTELY NEED TO BUILD THIS BOX
Good quality PVA or strong wood glue (I use PVA from a trade merchant), ideally with a thin 2-3mm dispenser tip, a bit like a ketchup bottle or similar. Gorilla Wood Glue, Loctite Wood Glue etc. should be fine.
Masking tape (Ideally low tack)
A flat surface and a mat or something to protect your table (PVA Glue is water soluble and can be removed with a bit of elbow grease and a damp cloth but better to not get it everywhere in the first place as my wife keeps telling me!)
About 1 hour building time + few hours drying time in between steps (and ideally over night once finished)
Some patience :)
THINGS THAT WILL MAKE LIFE A BIT EASIER
A paint brush to level out glue (large brush is good, around 8mm width is what I use, or you can use your fingers)
A pot of water to clean your brush.
Kitchen towel or cloth to wipe up excess glue, soak excess water from your brush and clean up mess.
Every piece of the MDF box insert is unique and you cannot put the wrong piece into the wrong slot. You can also use either side of all pieces though we suggest the side with the least laser burn marks should be the side showing.
You do not need cutting tools to remove the MDF pieces. Just pop them out with your finger. If there is a bit of wood preventing a smooth connection between 2 pieces then a light sanding or shaving will help but in general this shouldn't be required.
We recommend dry-fitting pieces together before gluing so that you get a good idea of how each piece fits. This might add time to the build but is often worth it.
This box is HUGE. It weighs in at over 3kg when packed for delivery!
It DOES NOT fit in a Kallax unit - but we are looking at a smaller box for this.
It is designed to be stored on its base, NOT vertically.
There are lots of custom vinyls on Etsy that you can brand your box with or use a website such as Avery to make a custom one.
Please contact us if you want multiple Infinity boxes as a custom shipping quote will be required.
A burnt wood smell will be present when you first open your box, this is from the laser cutting process and should fade over time.
Our vertical dividers fit perfectly in this box. 
Any questions, just ask!
Send to a friend
Recommend this to a friend by entering their email address in the box below.