'Clan Decks' Set - Legend of the Five Rings
'Clan Decks' Set - Legend of the Five Rings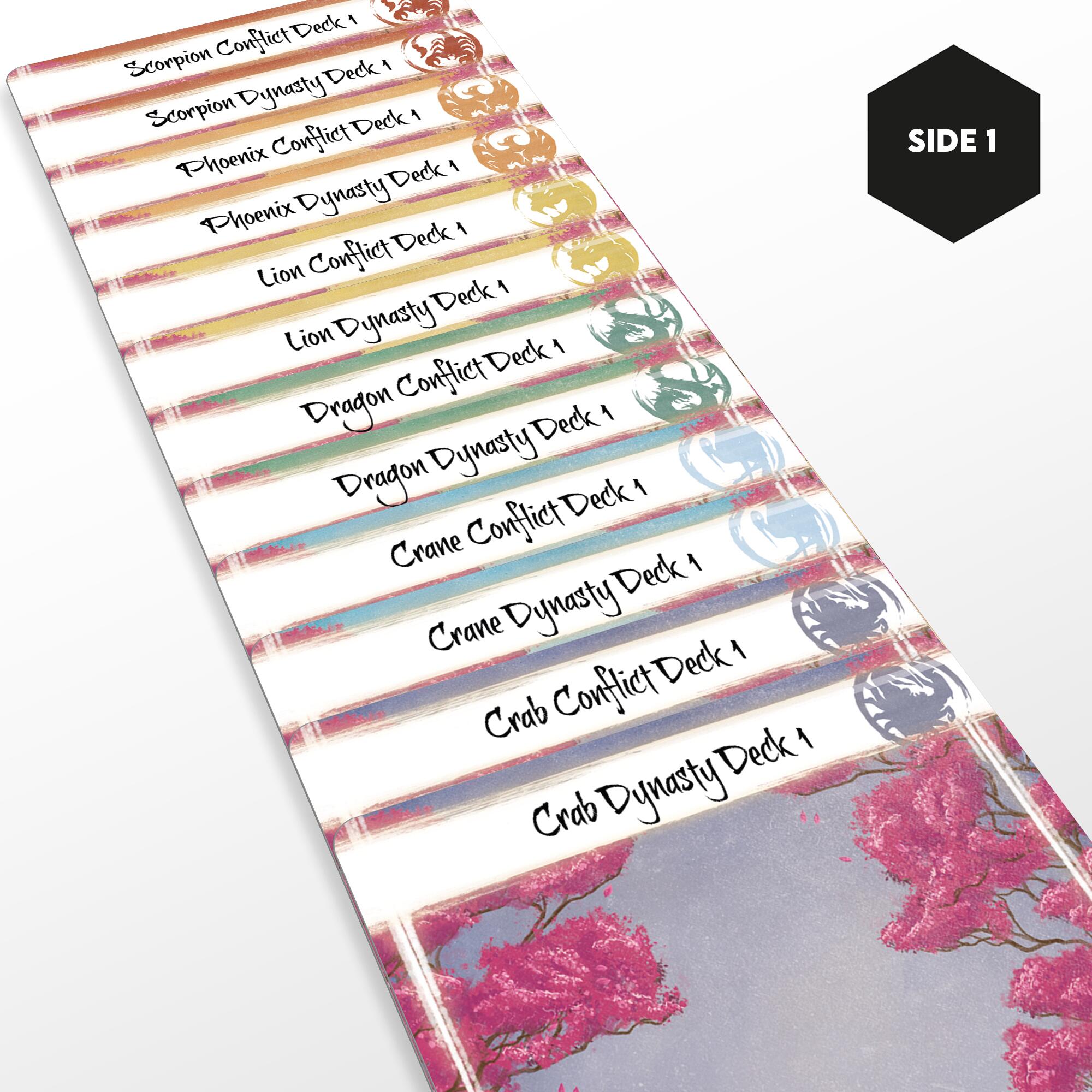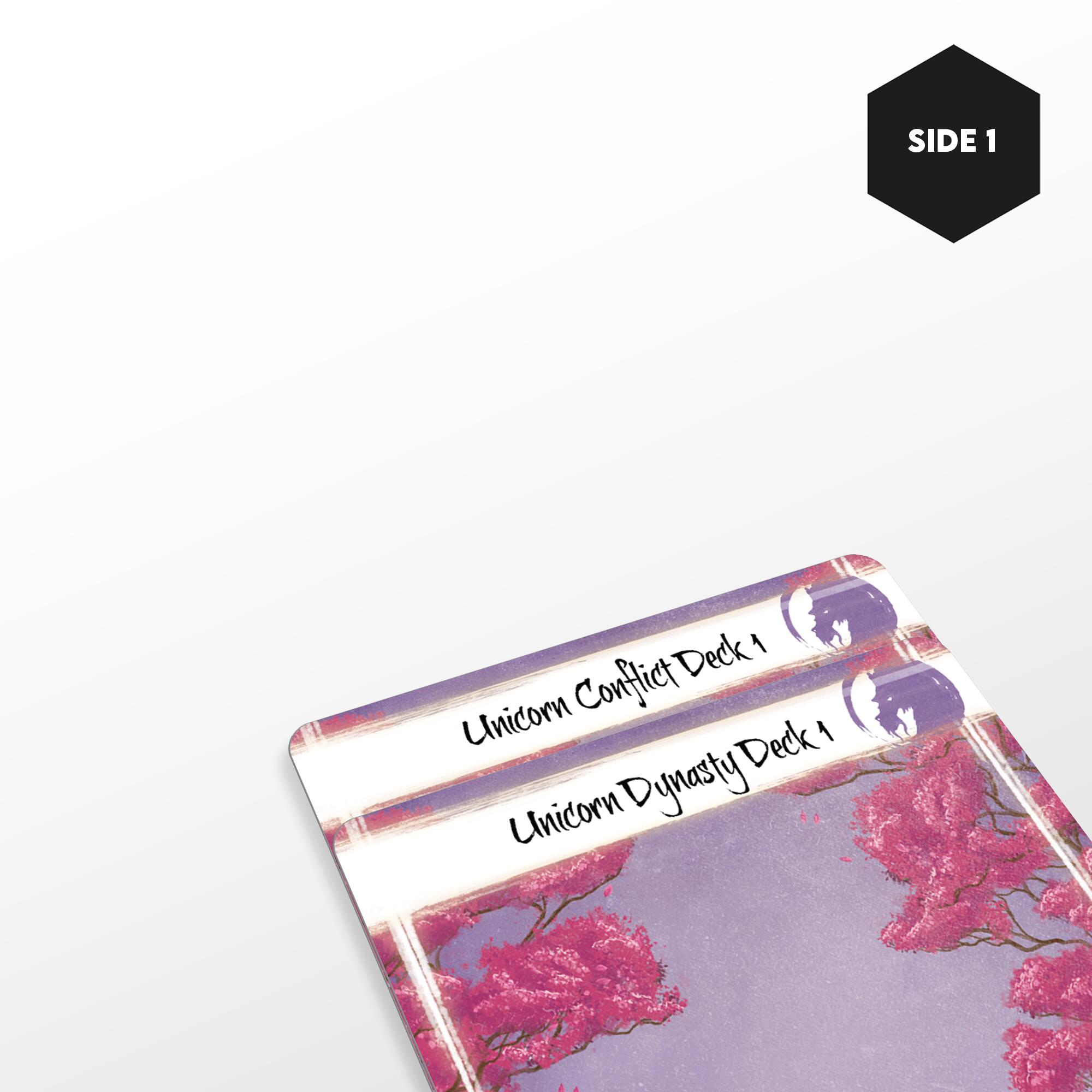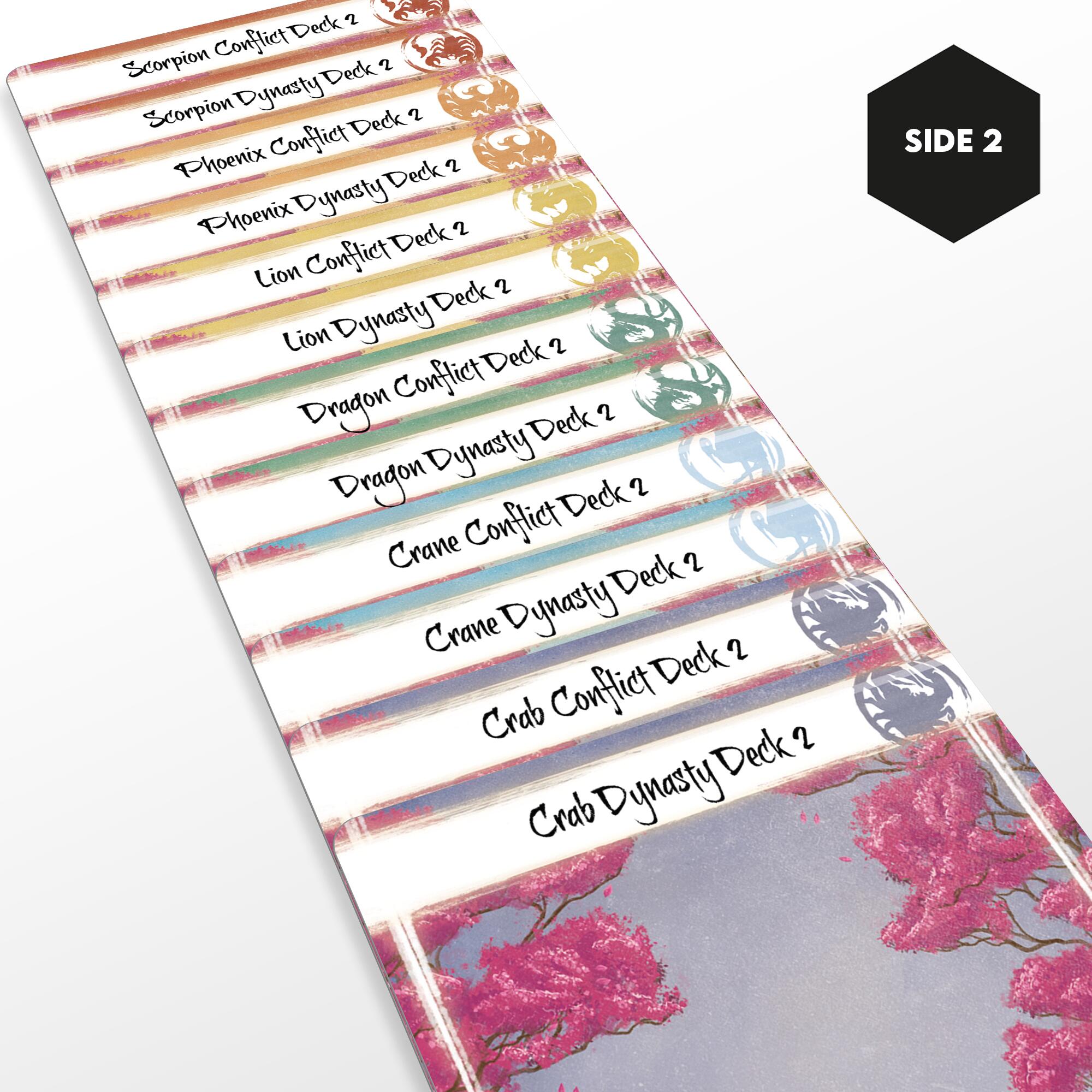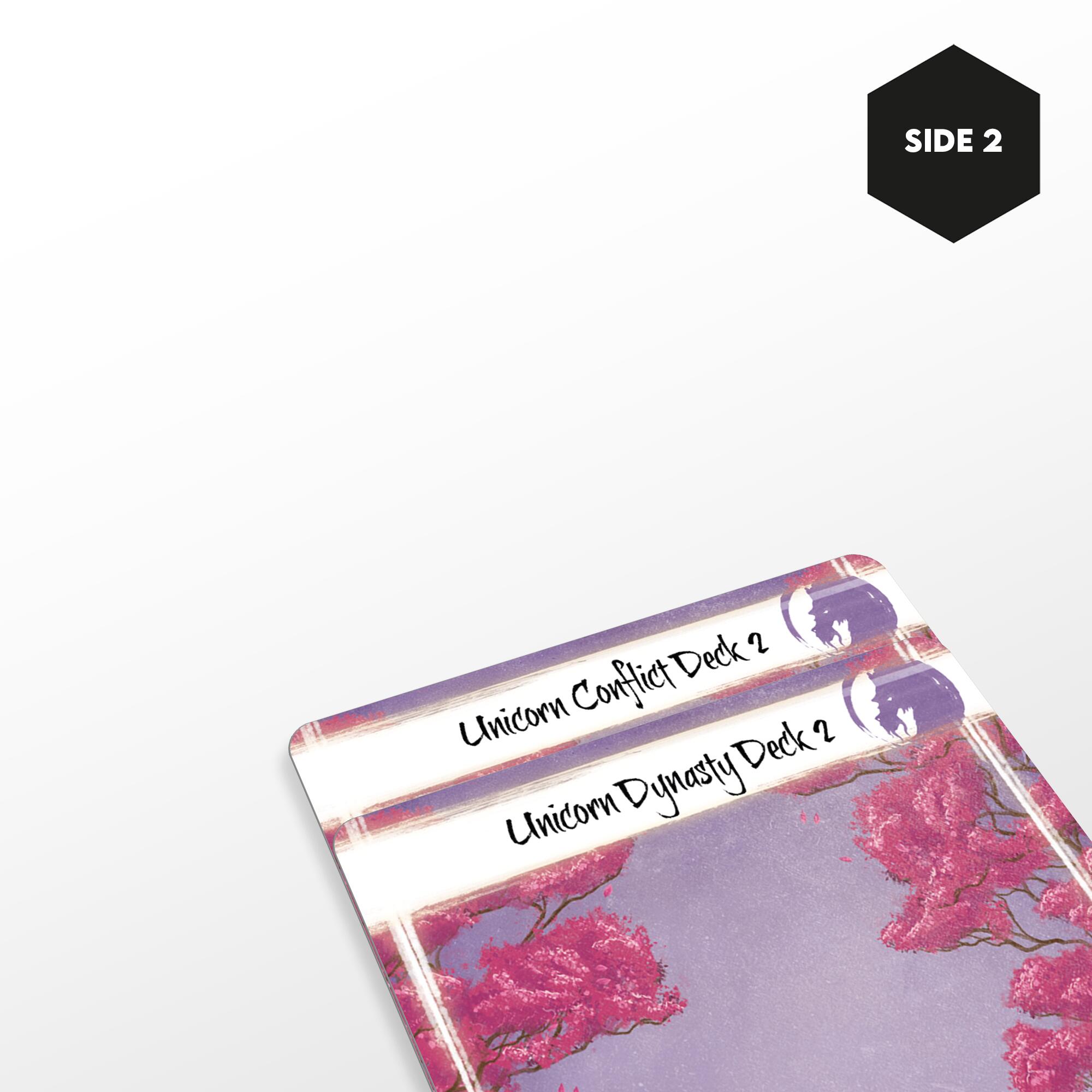 Be the first to review this product.
Tesseract Games
14 double-sided, gloss laminated, sturdy dividers with rounded corners.  
PLEASE NOTE: If you want to have 2 pre-built decks per clan you can buy this set twice, using the reverse side showing 'Deck 2' for the 2nd deck.
CONTENTS
'Conflict Deck' & 'Dynasty Deck' dividers for each clan
DIMENSIONS
Horizontal Orientation: 74mm H* x 87mm W
Vertical Orientation: 98mm H* x 64mm W

*please note there is a 1-2mm tolerance on the height of our dividers due to the way they are manufactured.
____________________________________________________________________________
The products in this category are a third party, unofficial game accessory. All trademarks and copyrights remain the property of their respective owners, which are in no way associated or affiliated with Tesseract Games.
Send to a friend
Recommend this to a friend by entering their email address in the box below.
For added protection you might want to sleeve your divider sets.
Vertical Orientation: 
We recommend Mayday Premium Gold 65mm x 100mm 

Horizontal Orientation: 
We recommend Mayday Premium Magnum Oversized Dungeon Sleeves but they will need trimming down in height from 112mm to 81mm.