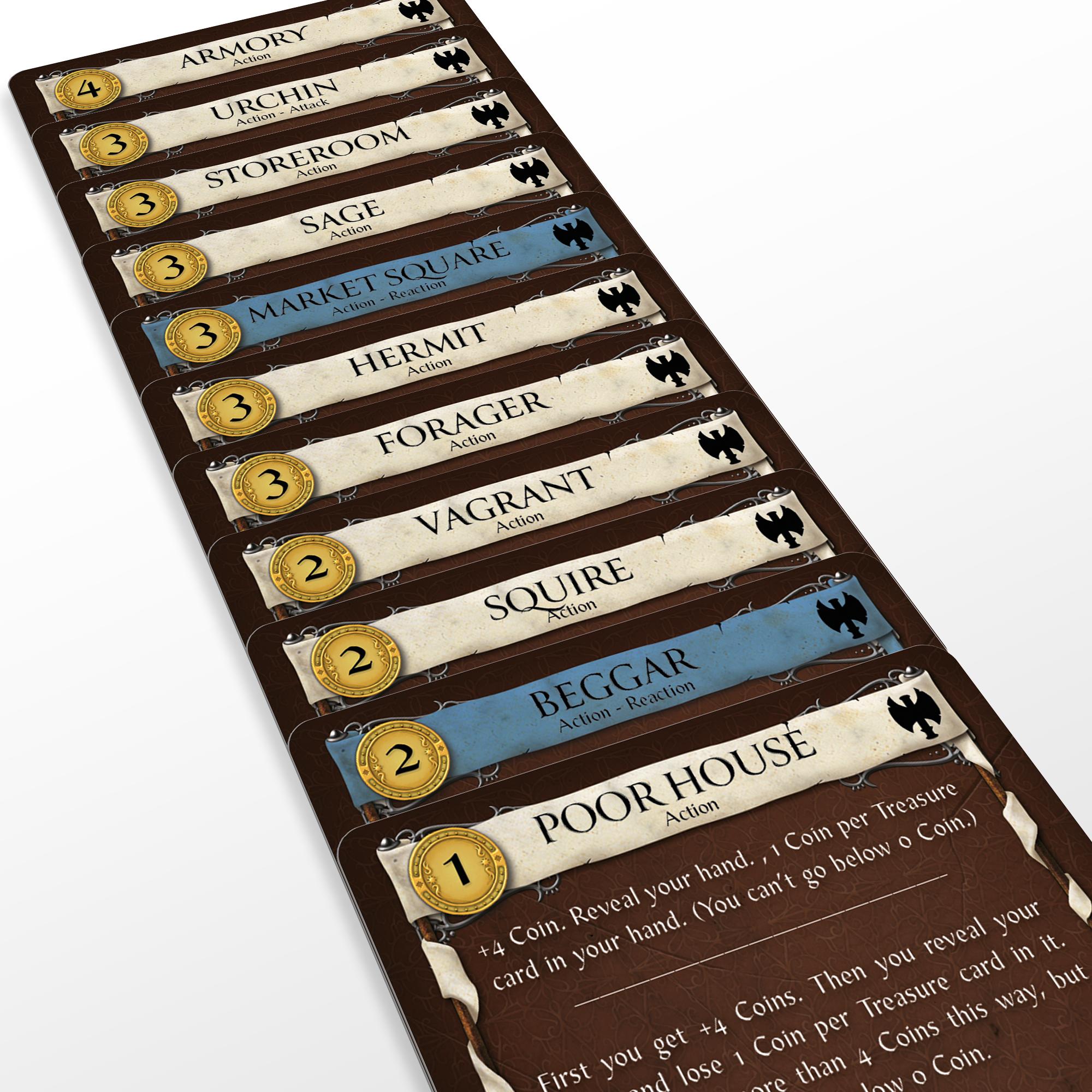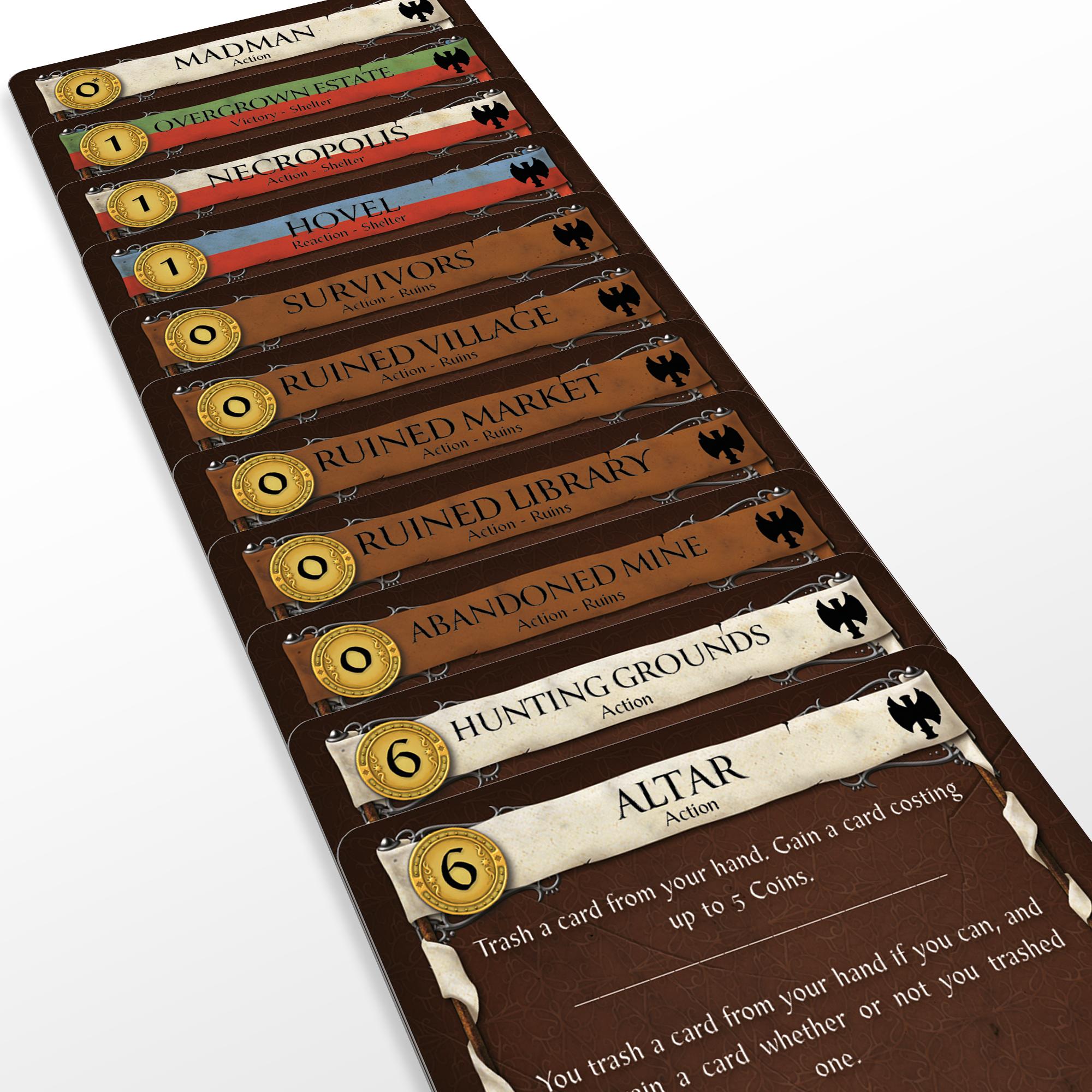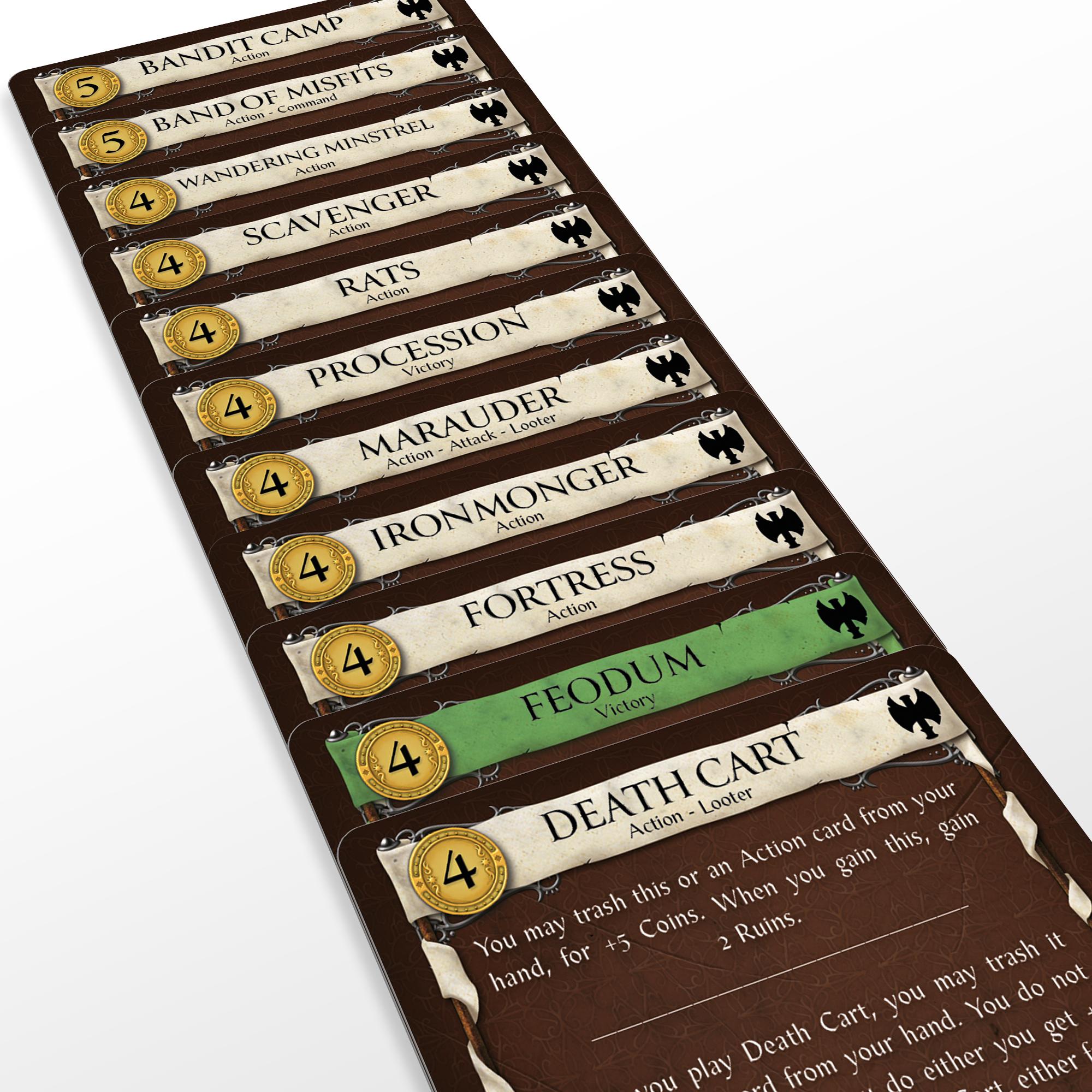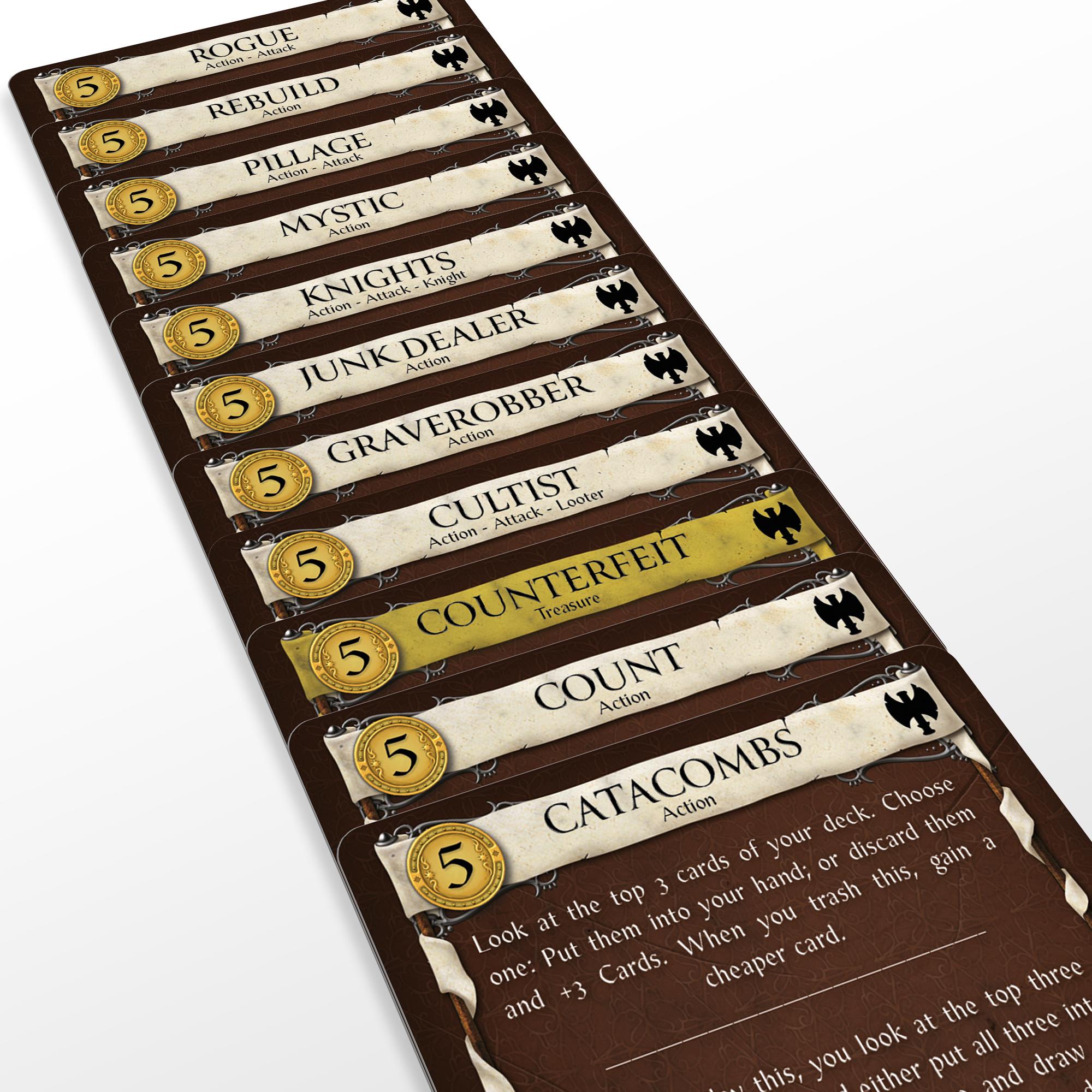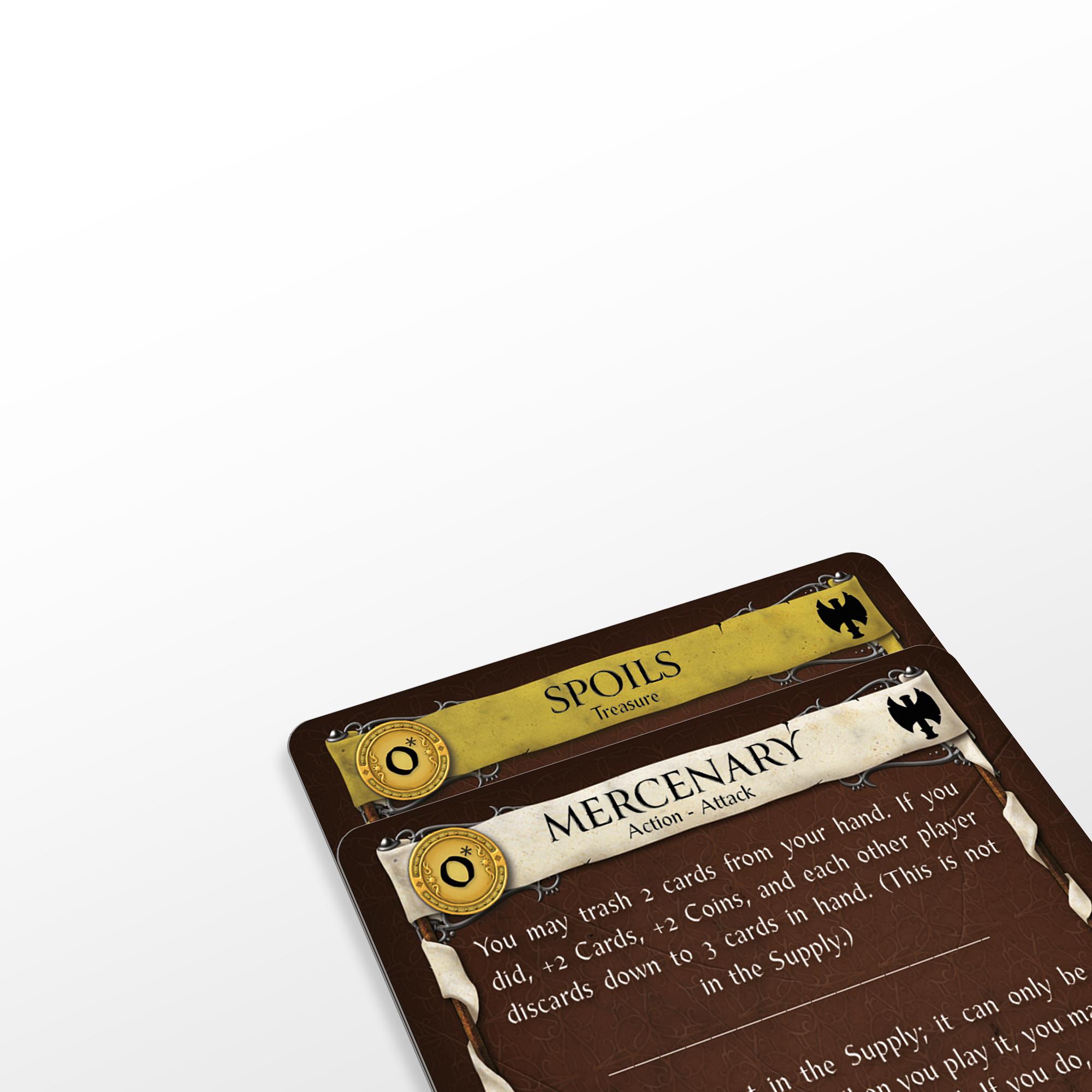 Be the first to review this product.
Tesseract Games
CONTENTS
1st Edition
A 46 divider set containing;
Poor House
Beggar
Squire
Vagrant
Forager
Hermit
Market Square
Sage
Storeroom
Urchin
Armory
Death Cart
Feodum
Fortress
Ironmonger
Marauder
Procession
Rats
Scavenger
Wandering Minstrel
Band Of Misfits
Bandit Camp
Catacombs
Count
Counterfeit
Cultist
Graverobber
Junk Dealer
Knights
Mystic
Pillage
Rebuild
Rogue
Altar
Hunting Grounds


Abandoned Mine
Ruined Library
Ruined Market
Ruined Village
Survivors


Hovel
Necropolis
Overgrown Estate


Madman
Mercenary
Spoils


1 Expansion card list
1 Blank divider
DIMENSIONS
Vertical Orientation: 101mm H* x 64mm W
They do not fit the original game box but do fit our own Infinity Box and many other 3rd party storage solutions.
Horizontal Orientation: 70mm H* x 87mm W - These fit into the original game boxes (large expansions/core box) with around 8.5mm lid lift. Removing the original insert and using a 3rd party insert may help with this.

*please note there is around 1mm tolerance on the height of our dividers due to the way they are manufactured.
____________________________________________________________________________
These products are a third party, unofficial game accessory. All trademarks and copyrights remain the property of their respective owners, which are in no way associated or affiliated with Tesseract Games.
Send to a friend
Recommend this to a friend by entering their email address in the box below.
For added protection you might want to sleeve your divider sets.
Vertical Orientation: 
We recommend Mayday Premium Gold 65mm x 100mm 

Horizontal Orientation: 
We recommend Mayday Premium Magnum Oversized Dungeon Sleeves but they will need trimming down in height from 112mm to 81mm.