Galaxy's Most Wanted + Monthly Release Phase 3 - Marvel Champions
Galaxy's Most Wanted + Monthly Release Phase 3 - Marvel Champions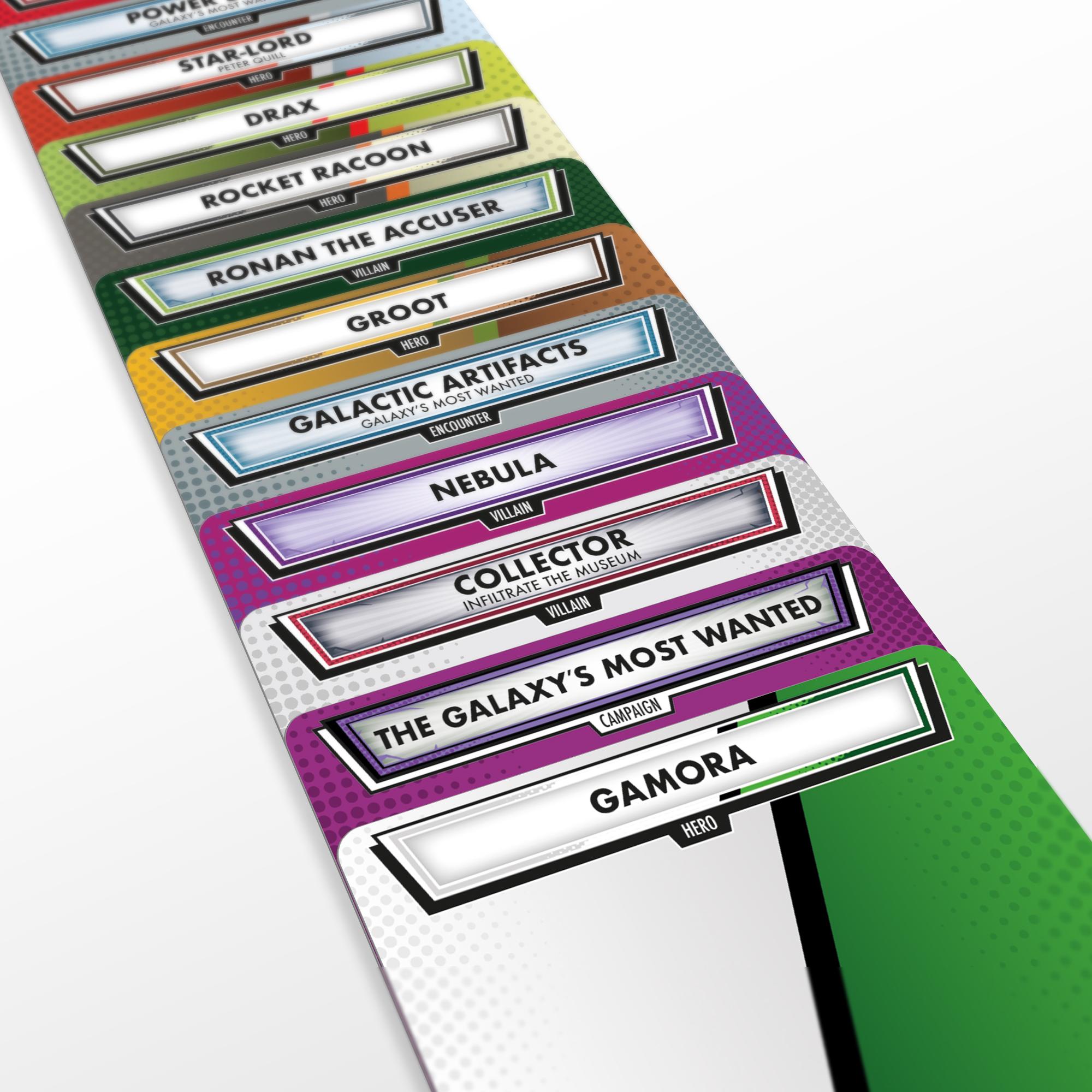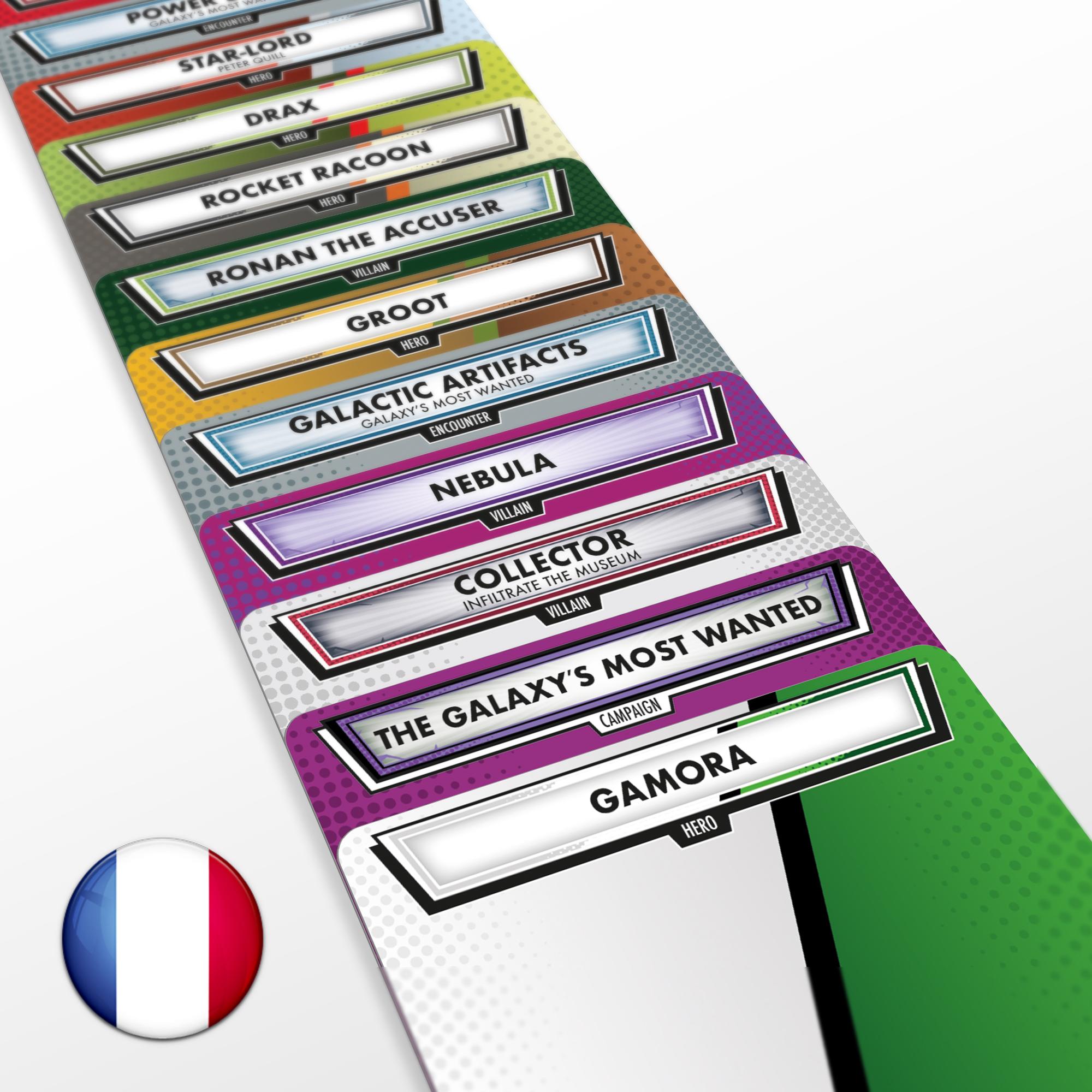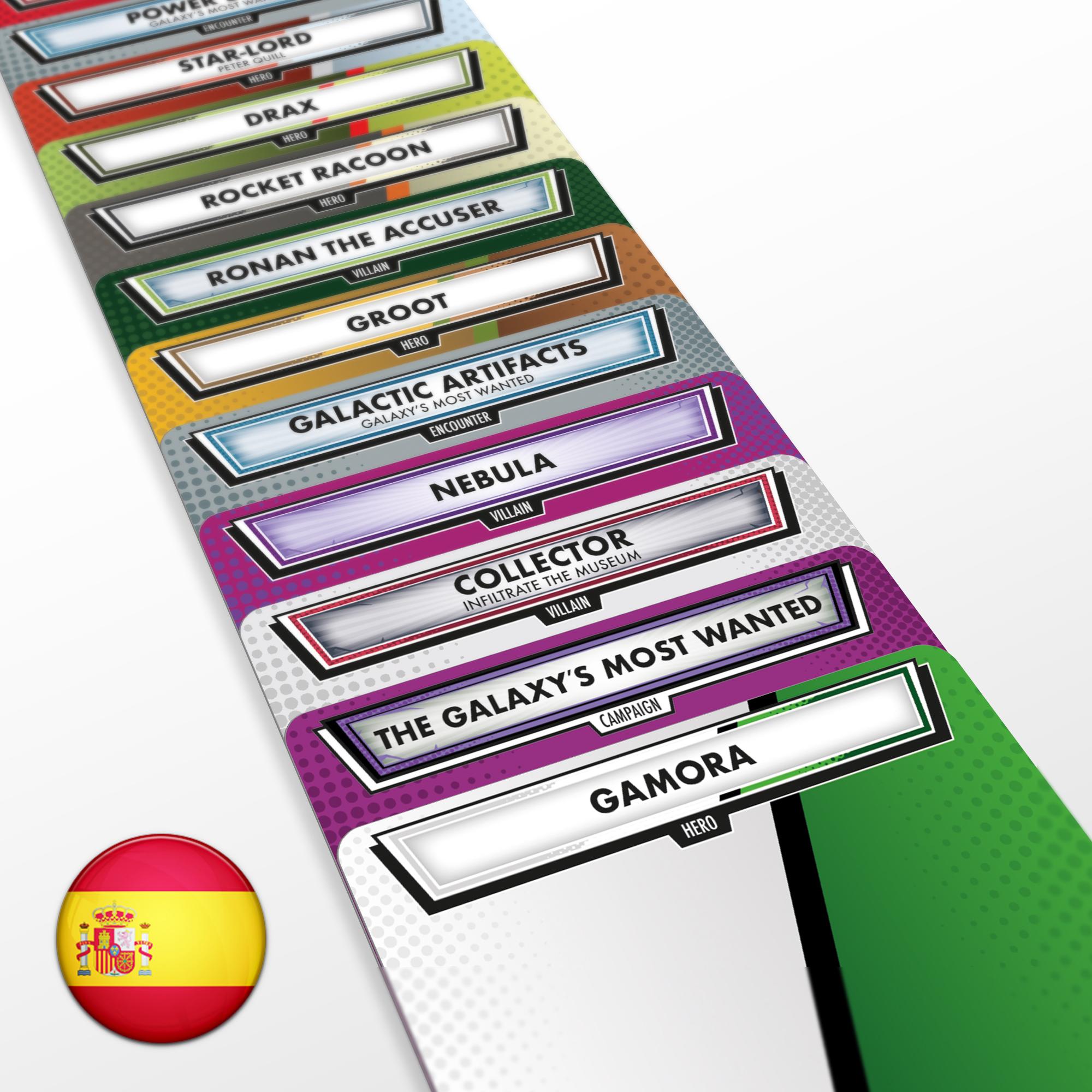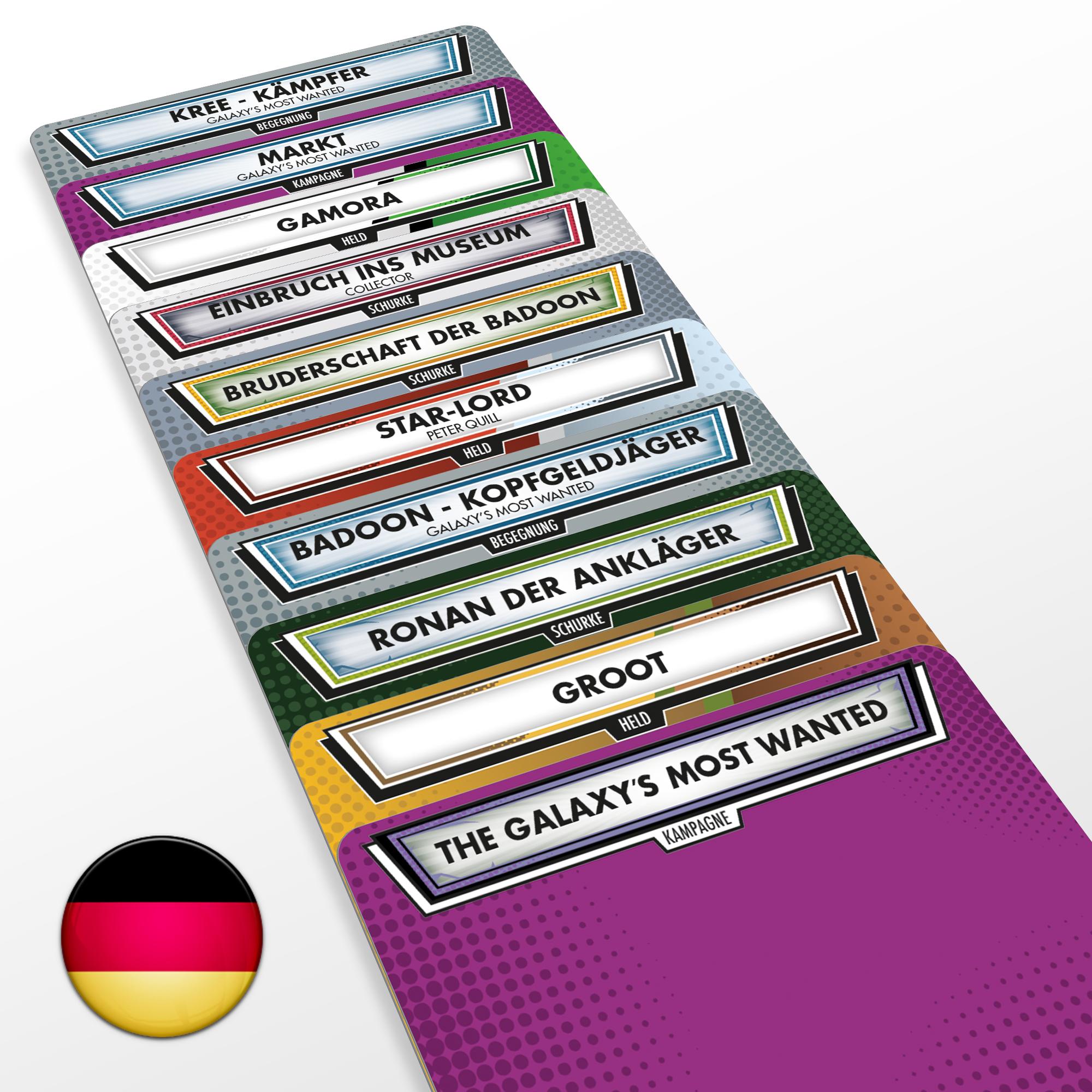 Roll over the image to zoom in
GALAXY'S MOST WANTED + MONTHLY RELEASE PHASE 3 - MARVEL CHAMPIONS Horizontal - Spanish
I love this set. I had previously purchased the core set dividers and was happy with them, but it was a fair amount of work cutting the cards to make them fit into the core set box (they came in a size slightly larger for other organizers). I was in for a nice surprise when I ordered this set. The designer has made improvements, which I wasn't expecting. I ordered the horizontal dividers. Previously you had to cut them at a certain point on the divider to the right size. Now they are perforated at the exact place you need to bend to remove the excess piece of card, making them almost immediately usable for someone who will be placing them in the core box, like me. I also have a set of Marvel Champion inserts from PRINTserts, and these cards are just the right size to allow the box to close, even with those organizers. This is my go-to for MC dividers!
Tesseract Games
The third divider set for our Marvel Champions divider product line contains everything you need to organise your collection from the Galaxy's Most Wanted Campaign Box to the end of Monthly Release Phase 3 (Star-Lord > Venom Hero Pack). We also include a Kang Expert divider which we missed out of the previous set.
CONTENTS

A 22 divider set containing:
    •    18 Dividers: 
    •    Galaxy's Most Wanted Campaign
    •    Heroes Groot, Rocket Racoon
    •    Villains Brotherhood of Badoon, Collector (Infiltrate the Museum), Collector (Escape the Museum), Nebula, Ronan the Accuser, 
    •    Encounter Sets/Campaign Sets The Market, Ship Command, Badoon Headhunter, Band of Badoon, Galactic Artifacts, Menagerie Medley, Power Stone, Kree Militants, Space Pirates
    •    Kang Expert (this was missing from The Rise of Red Skull set and so is included in this one)
+ Monthly Release Phase 3
    •    4 dividers: 
    •    Heroes Star-Lord, Gamora, Drax, Venom
For a small discount on buying all currently available sets together look for our "Heroic Bundle" sets in our store.
DIMENSIONS

Vertical: 101mm H x 64mm W - These do not fit the original Marvel Champions box but fit perfectly into our Infinity Box.

Horizontal: 81mm H x 87mm W - We include a perforated line on the Horiztonal dividers which you can simply fold forward, backwards and then tear off (or follow with scissors) bringing the divider to a size more compatable with the main game boxes. This is incredibly easy to do. Don't worry too much about a clean edge as it won't be visible. If you have any issues send us a message and we'll replace any dividers you accidentally mess up.
FUTURE RELEASES 

If everything for a Campaign and Monthly Release Phase is officially announced in time I will combine those into one large set for convienence as we have done with this set. If that doesn't happen, sets listed will be split into 'Campaign' and 'Phase' sets detailed below;
A Campaign set will include everything in a Campaign box and also some blank dividers with space to write the names of the heroes and villains in the 'Phase' following that Campaign box (if required). 
A 'Phase' is defined as everything released between Campaign boxes (the monthly releases). Once all content in a Phase is announced/released I will create a proper set for that Phase for you to replace your blank/handwritten dividers that were included in the previous Campaign set. 
SLEEVES

For added protection you might want to sleeve your divider sets.
Verticals - We recommend Mayday Premium Gold 65mm x 100mm
Horizontals - We recommend Mayday Premium Magnum Oversized Dungeon Sleeves but they will need trimming down in height from 112mm to 81mm. 
Please note we are the designers and creators of these dividers, they are not an official FFG product.
Send to a friend
Recommend this to a friend by entering their email address in the box below.