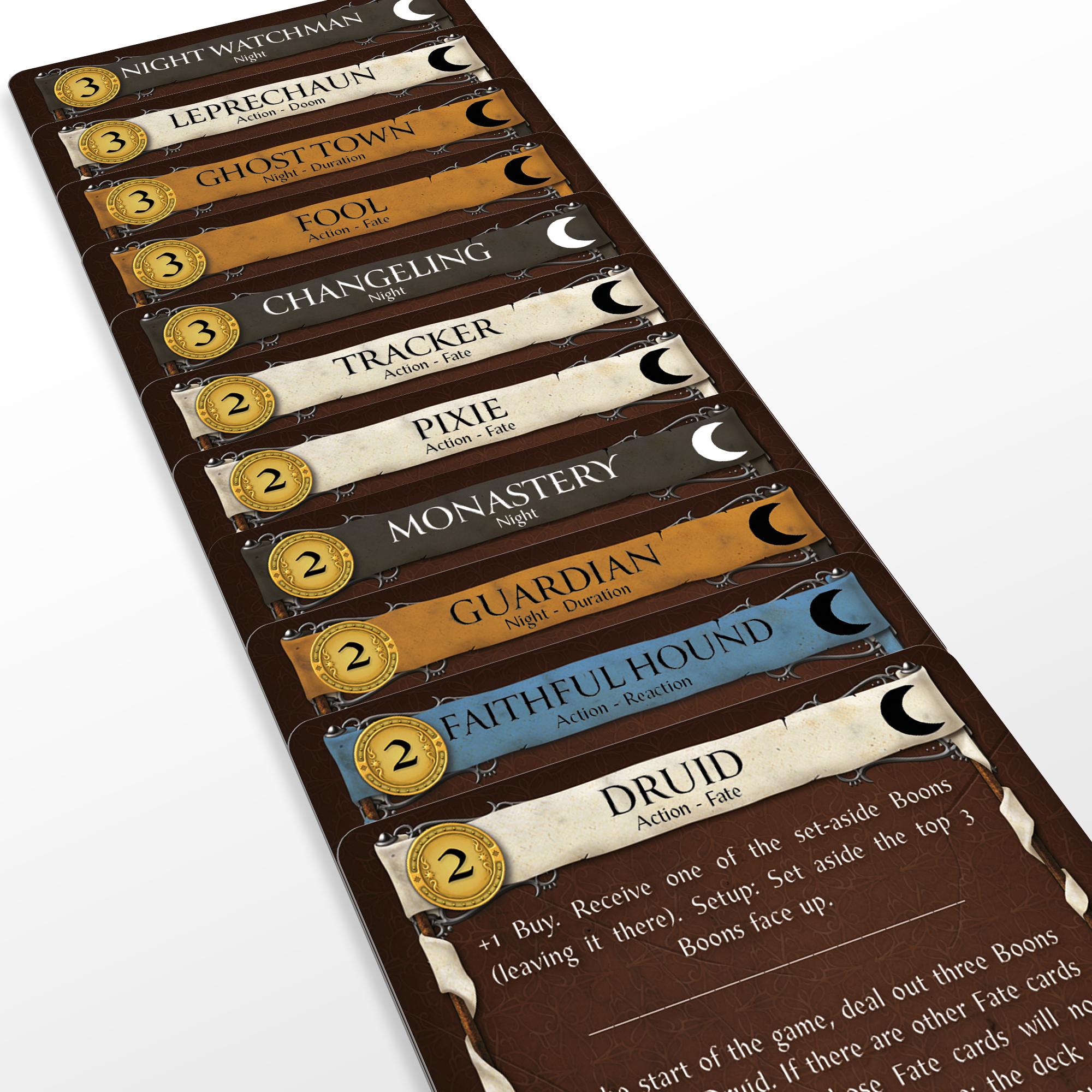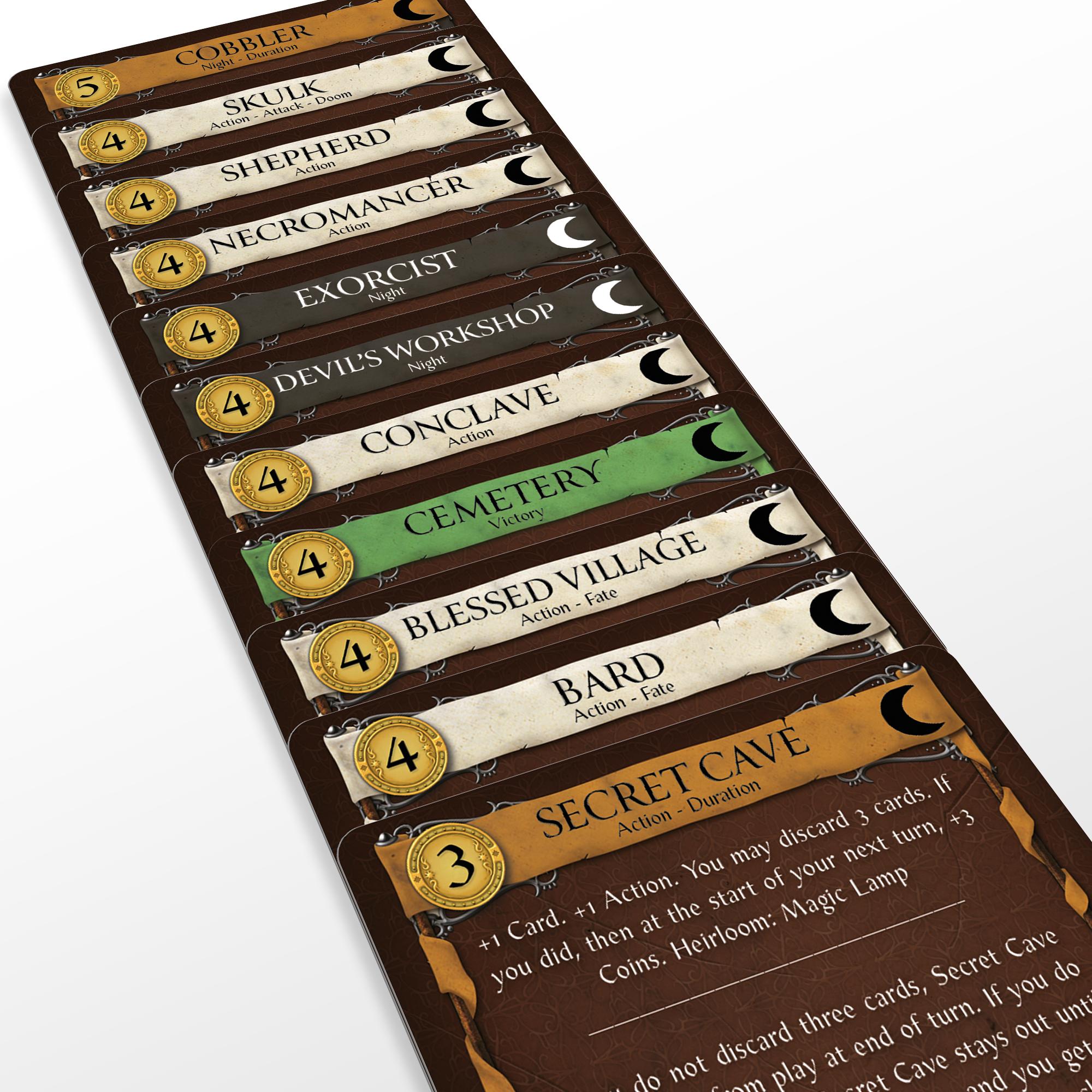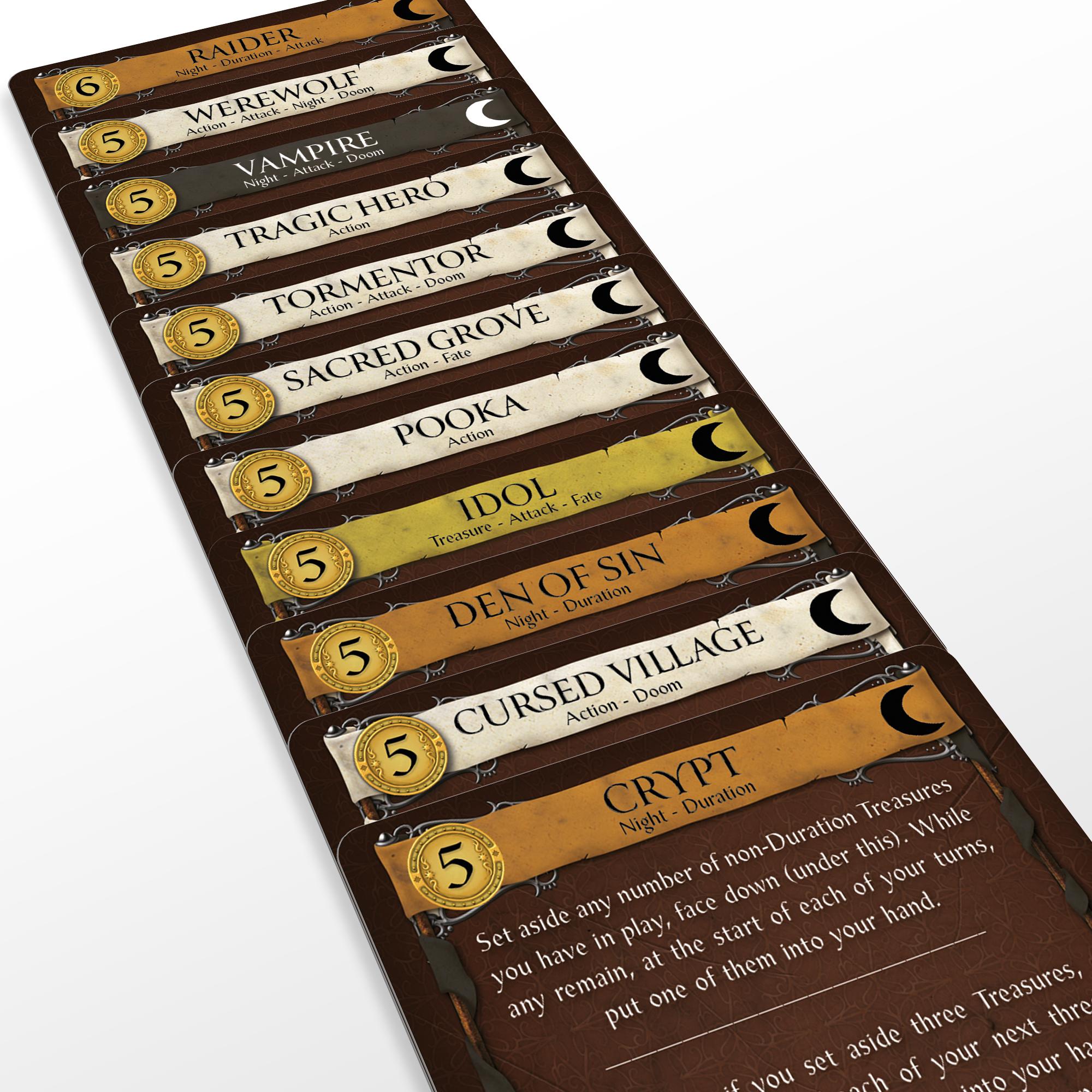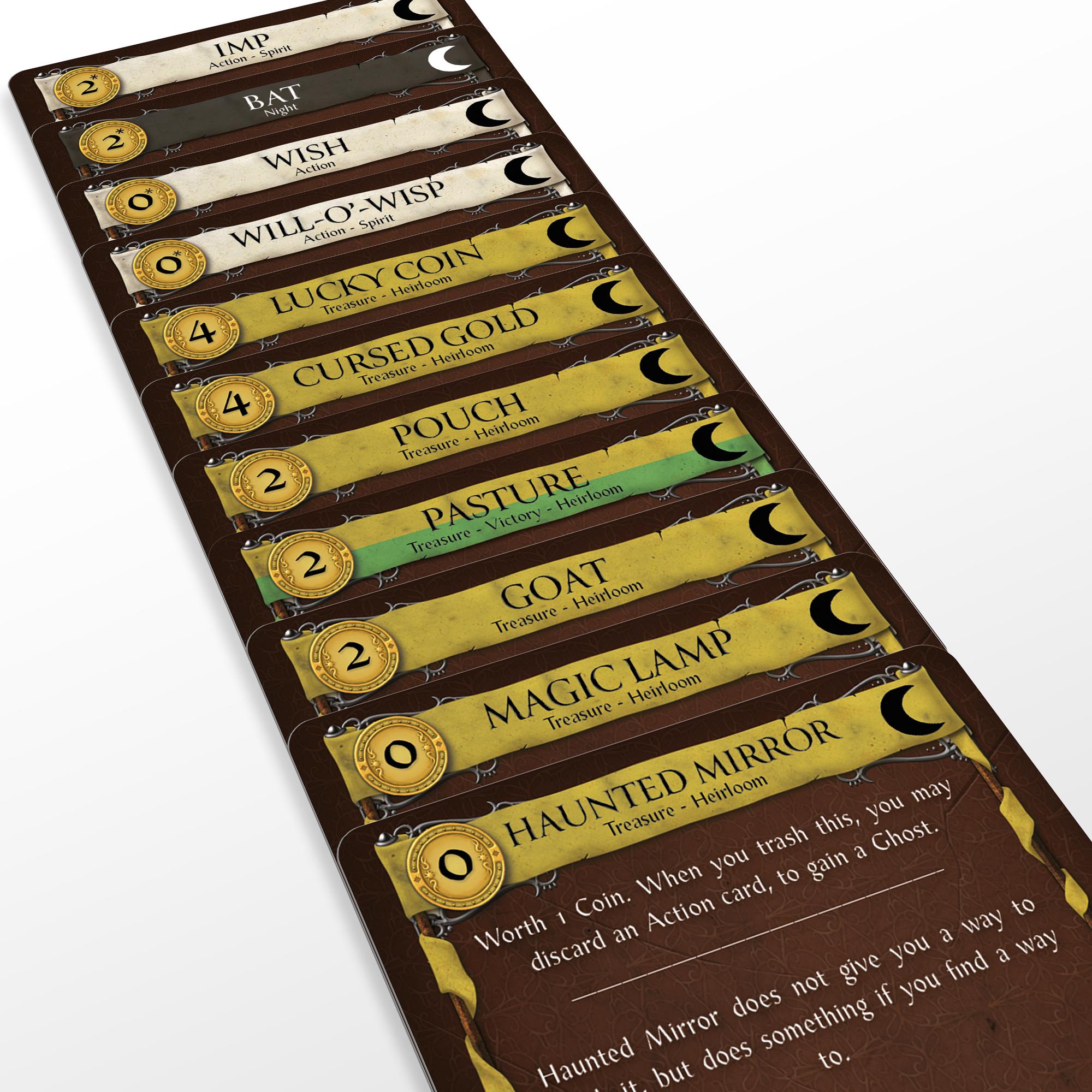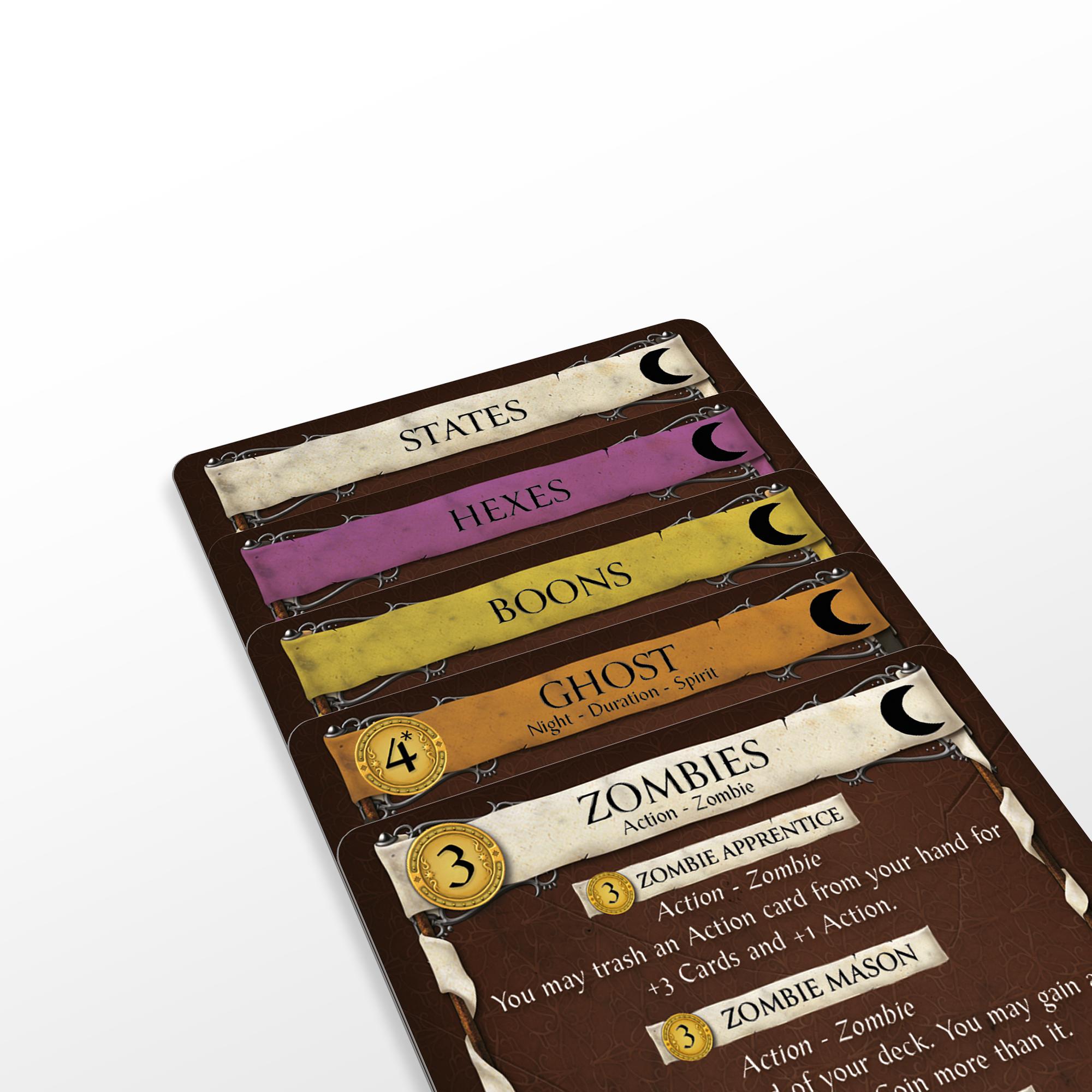 Be the first to review this product.
Tesseract Games
CONTENTS
1st Edition
A 49 divider set containing;
Druid
Faithful Hound
Guardian
Monastery
Pixie
Tracker
Changeling
Fool
Ghost Town
Leprechaun
Night Watchman
Secret Cave
Bard
Blessed Village
Cemetery
Conclave
Devil's Workshop
Exorcist
Necromancer
Shepherd
Skulk
Cobbler
Crypt
Cursed Village
Den of Sin
Idol
Pooka
Sacred Grove
Tormentor
Tragic Hero
Vampire
Werewolf
Raider
Haunted Mirror
Magic Lamp
Goat
Pasture
Pouch
Cursed Gold
Lucky Coin
Will-o'-wisp
Wish
Bat
Imp
Zombies
Ghost
Boons
Hexes
States


1 Expansion card list
1 Blank divider
DIMENSIONS
Vertical Orientation: 101mm H* x 64mm W
They do not fit the original game box but do fit our own Infinity Box and many other 3rd party storage solutions.
Horizontal Orientation: 70mm H* x 87mm W - These fit into the original game boxes (large expansions/core box) with around 8.5mm lid lift. Removing the original insert and using a 3rd party insert may help with this.

*please note there is around 1mm tolerance on the height of our dividers due to the way they are manufactured.
____________________________________________________________________________
These products are a third party, unofficial game accessory. All trademarks and copyrights remain the property of their respective owners, which are in no way associated or affiliated with Tesseract Games.
Send to a friend
Recommend this to a friend by entering their email address in the box below.
For added protection you might want to sleeve your divider sets.
Vertical Orientation: 
We recommend Mayday Premium Gold 65mm x 100mm 

Horizontal Orientation: 
We recommend Mayday Premium Magnum Oversized Dungeon Sleeves but they will need trimming down in height from 112mm to 81mm.