Tesseract Tokens - Universal Double-Sided Dry Erase Cards / Tokens - Enhance Your Magic/MTG, Flesh & Blood, D&D Games - 25 Pack
Tesseract Tokens - Universal Double-Sided Dry Erase Cards / Tokens - Enhance Your Magic/MTG, Flesh & Blood, D&D Games - 25 Pack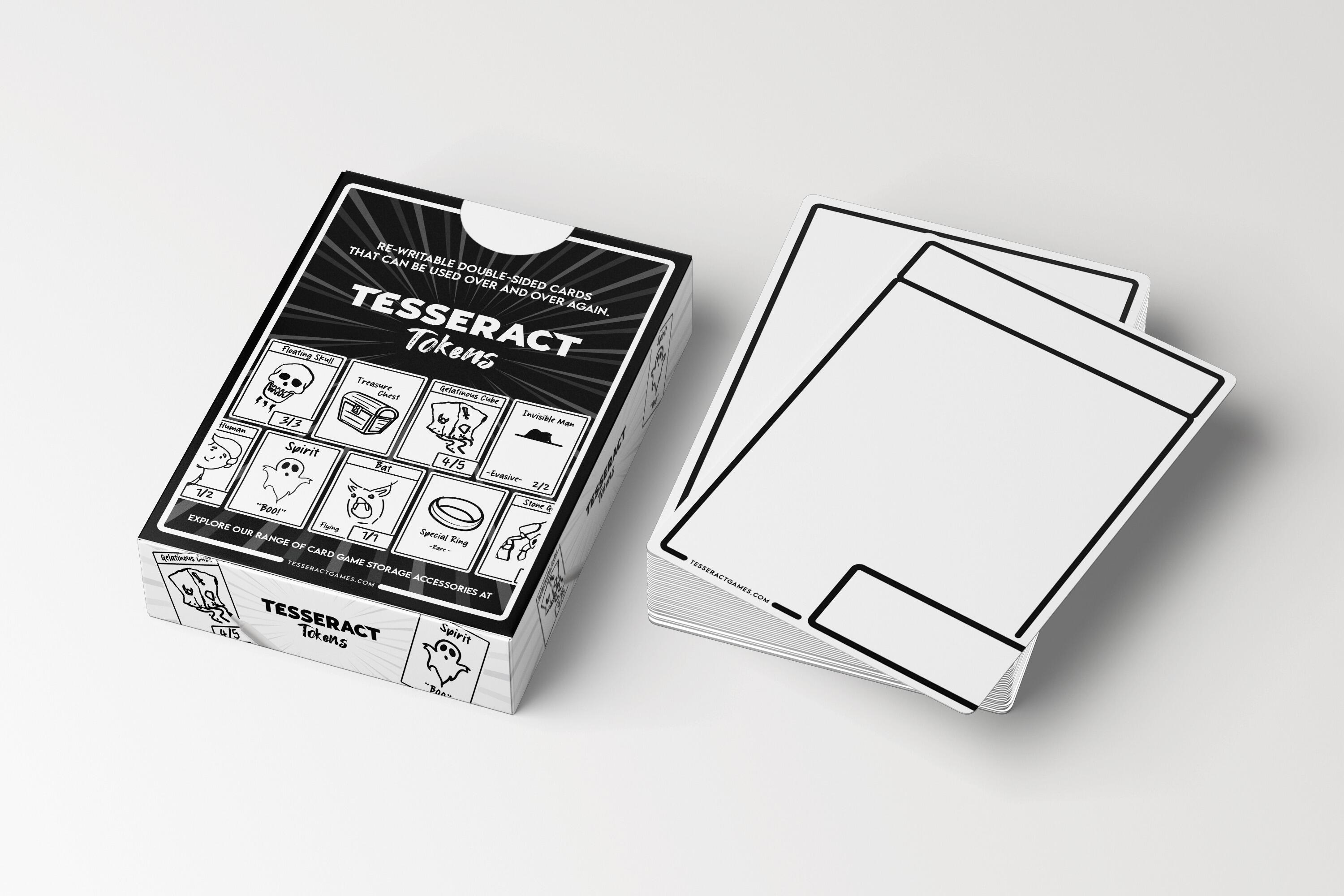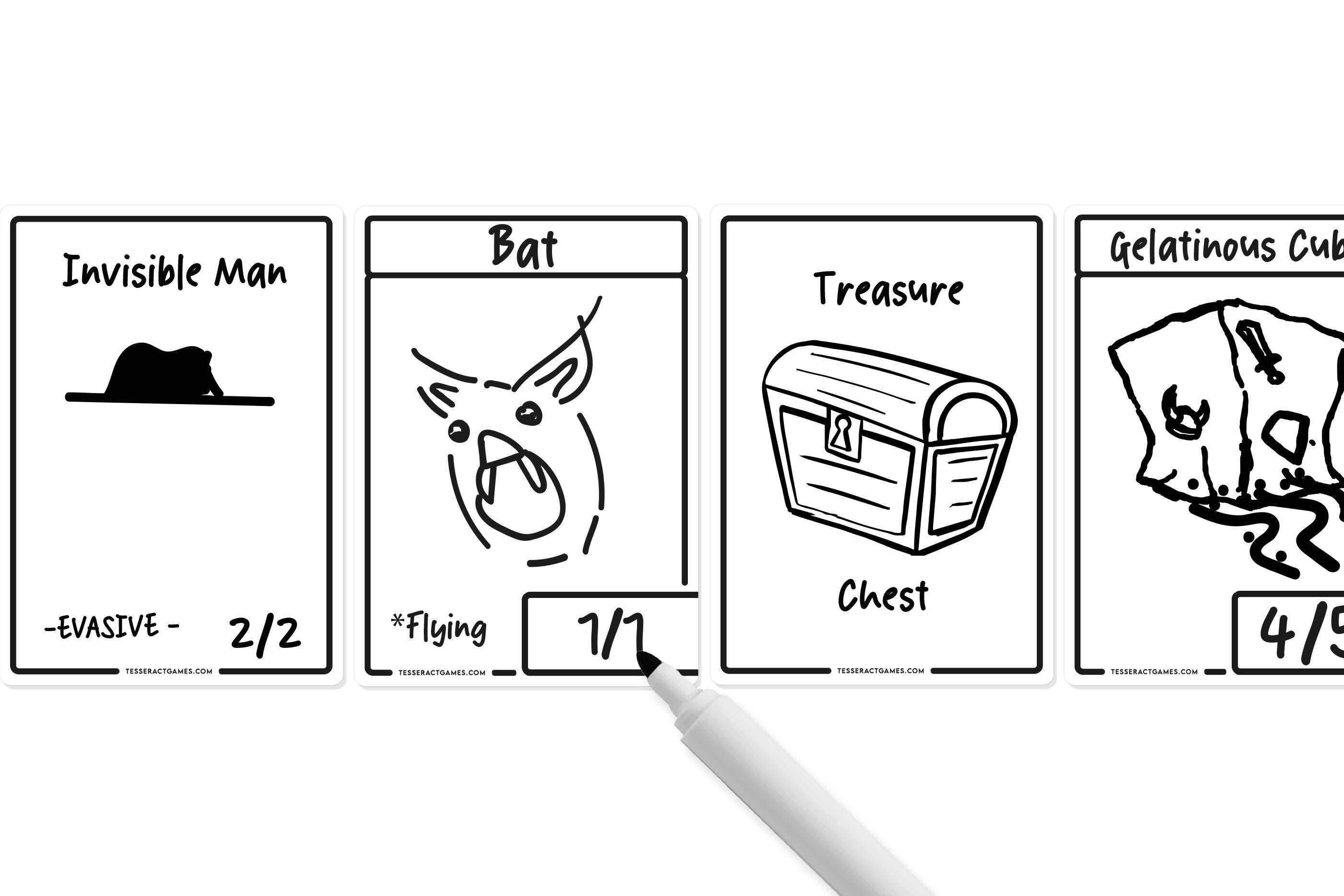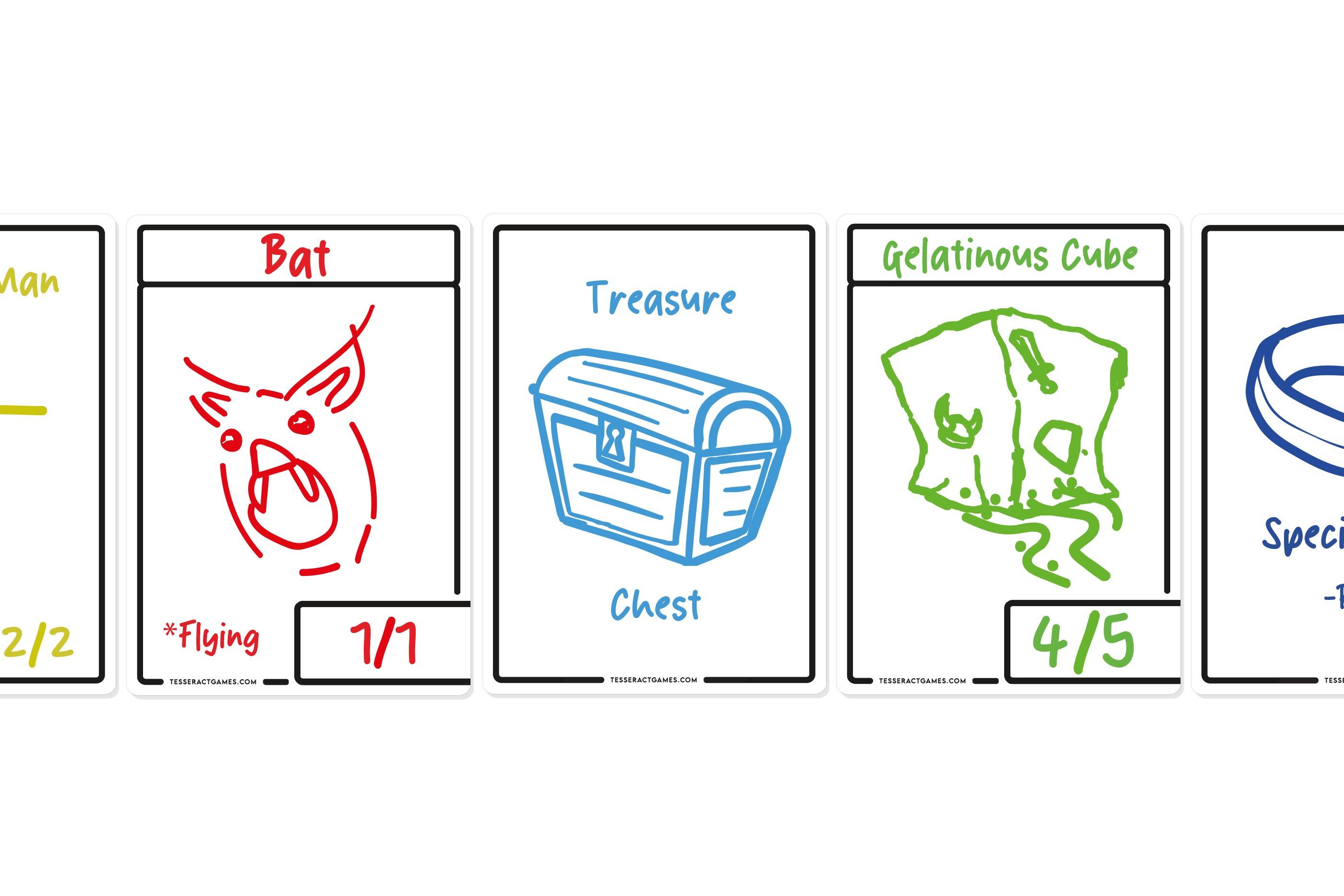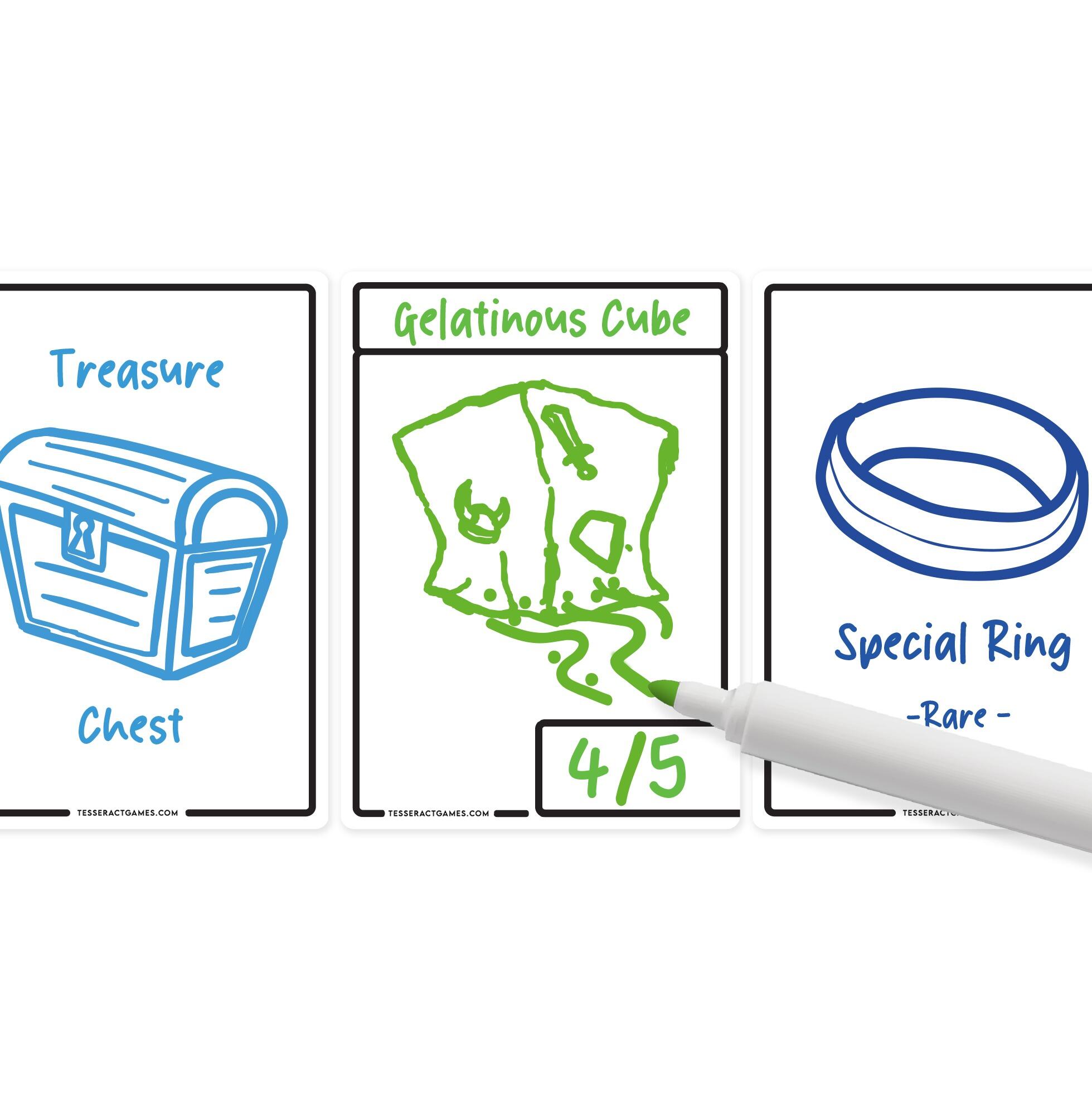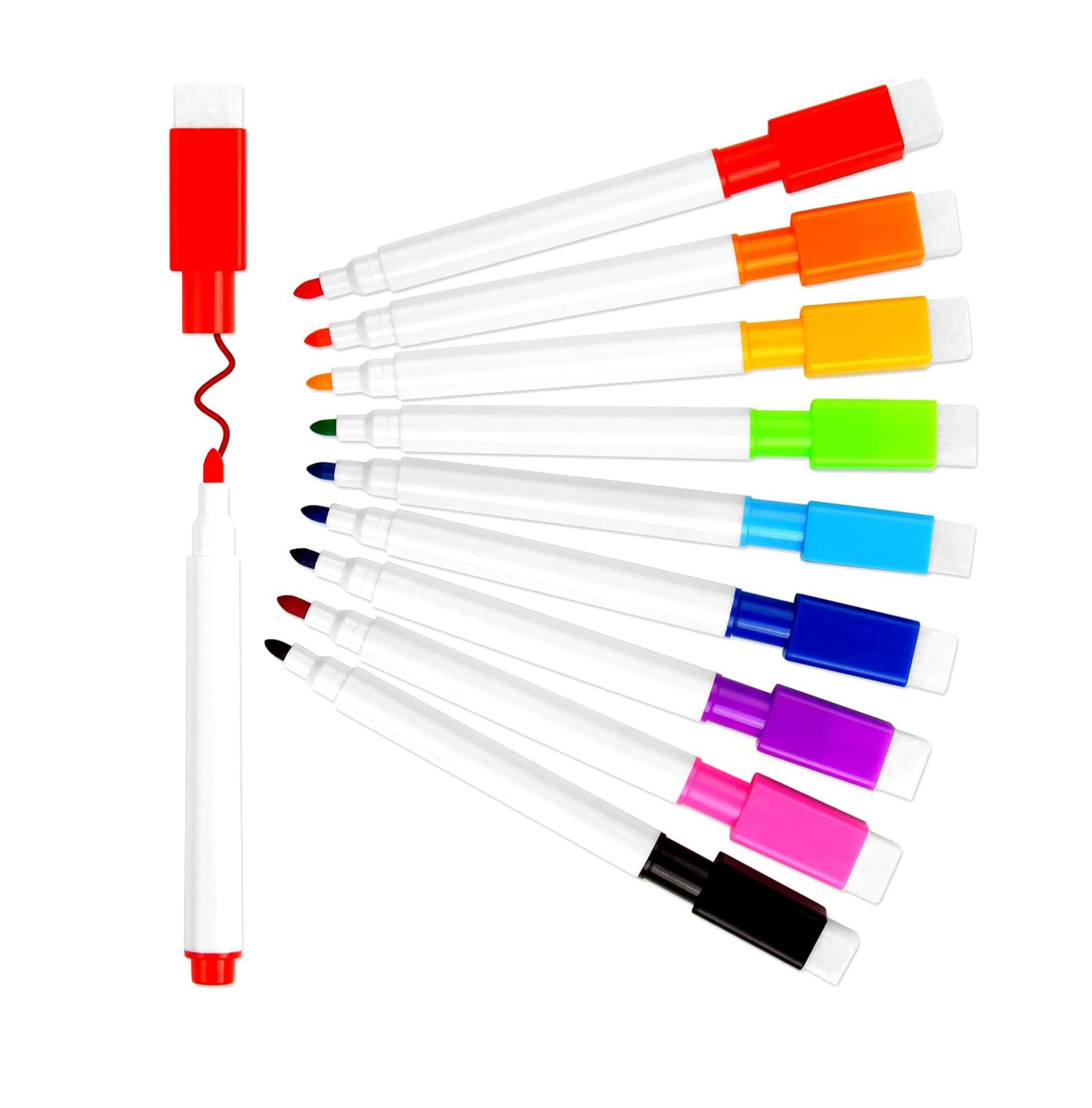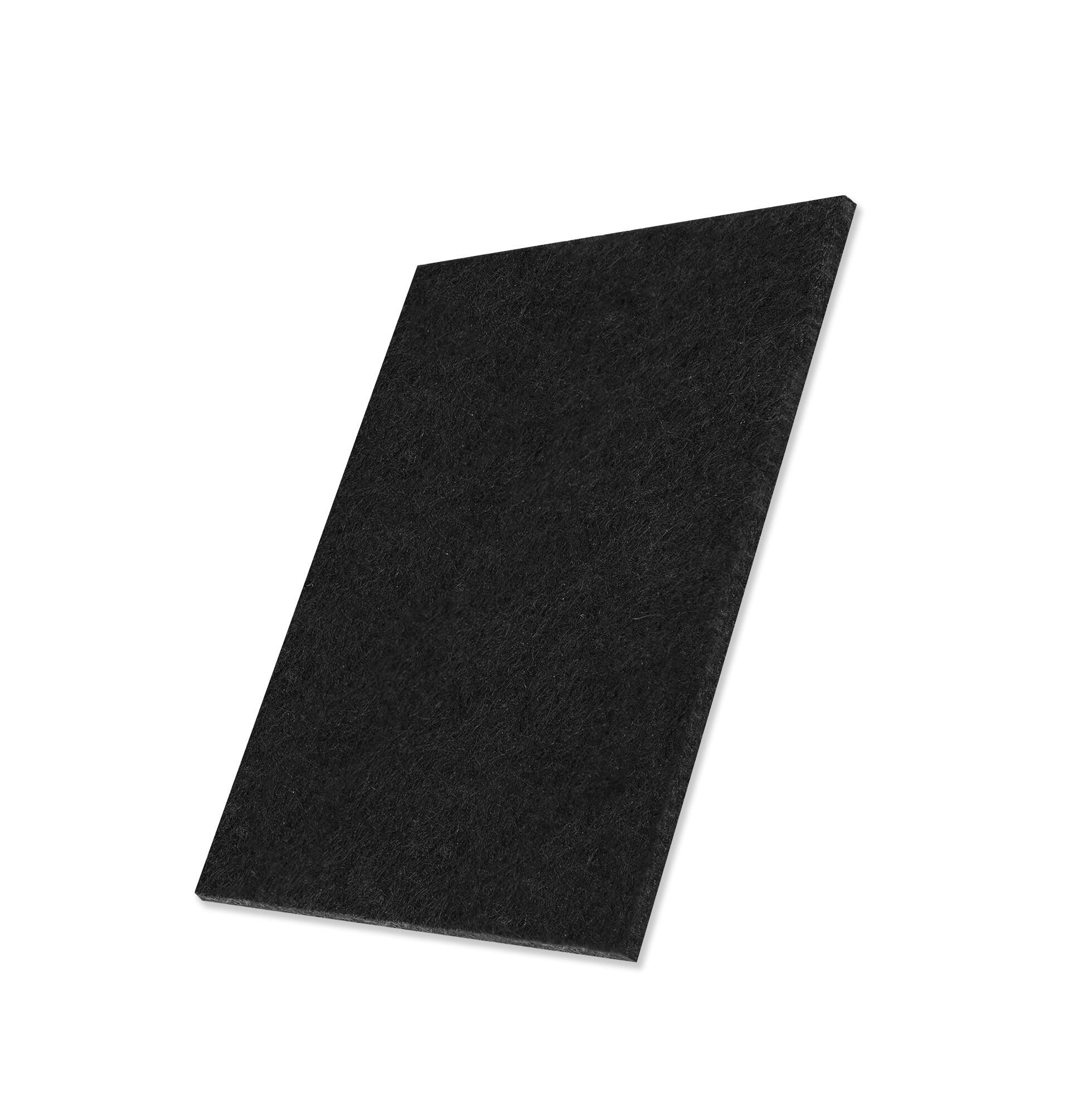 Be the first to review this product.
Tesseract Games
25 re-writable cards
1 re-writable tuck box
Card frame design sympathetic to the aesthetics of a Magic the Gathering card (on one side, other side is more generic)
Thick durable 350gsm gloss laminated card stock
Whether you're a seasoned Magic the Gathering player, a Dungeons & Dragons enthusiast, or simply love tabletop gaming, these re-writable dry erase cards are an essential addition to your gaming arsenal.
Crafted with the finest 350GSM card stock and gloss lamination, these cards are not only durable but also boast a card frame sympathetic to the aesthetics of a Magic the Gathering card. The other side is a blank canvas where you can wield your creativity and customize the cards according to your wildest imagination.
From creature tokens, counters, score trackers or even notes, the possibilities are endless. Simply grab a dry or wet erase pen, and you're ready to create anything you can think of. They can be erased and re-written multiple times, ensuring you never run out of unique creations. Perfect for players, dungeon masters, and game enthusiasts alike.
To keep your Tesseract Tokens safe and organized, we've included a specially designed re-writable tuck box with blank space on the back, side and top to write whatever you like. Now you can carry your custom creations with ease, always ready for the next epic adventure.
Grab a dry erase pen which comes with a small eraser pad on it's lid and a portable, card sized eraser pad which slots into the tuck box so you are always prepared to start afresh.
Note: Dry erase pens wipe away with ease and no special surface/material is required, use your finger or a piece of cloth! Wet erase pens use a paste-based ink that has semi-permanent qualities. Wet erase marker can only be removed with a damp tissue or cloth as a result. We offer dry erase pens of various colours in our stores.
CARD DIMENSIONS
88mm H x 63mm W
Send to a friend
Recommend this to a friend by entering their email address in the box below.