Heroic Bundle Sets - Marvel Champions
Heroic Bundle Sets - Marvel Champions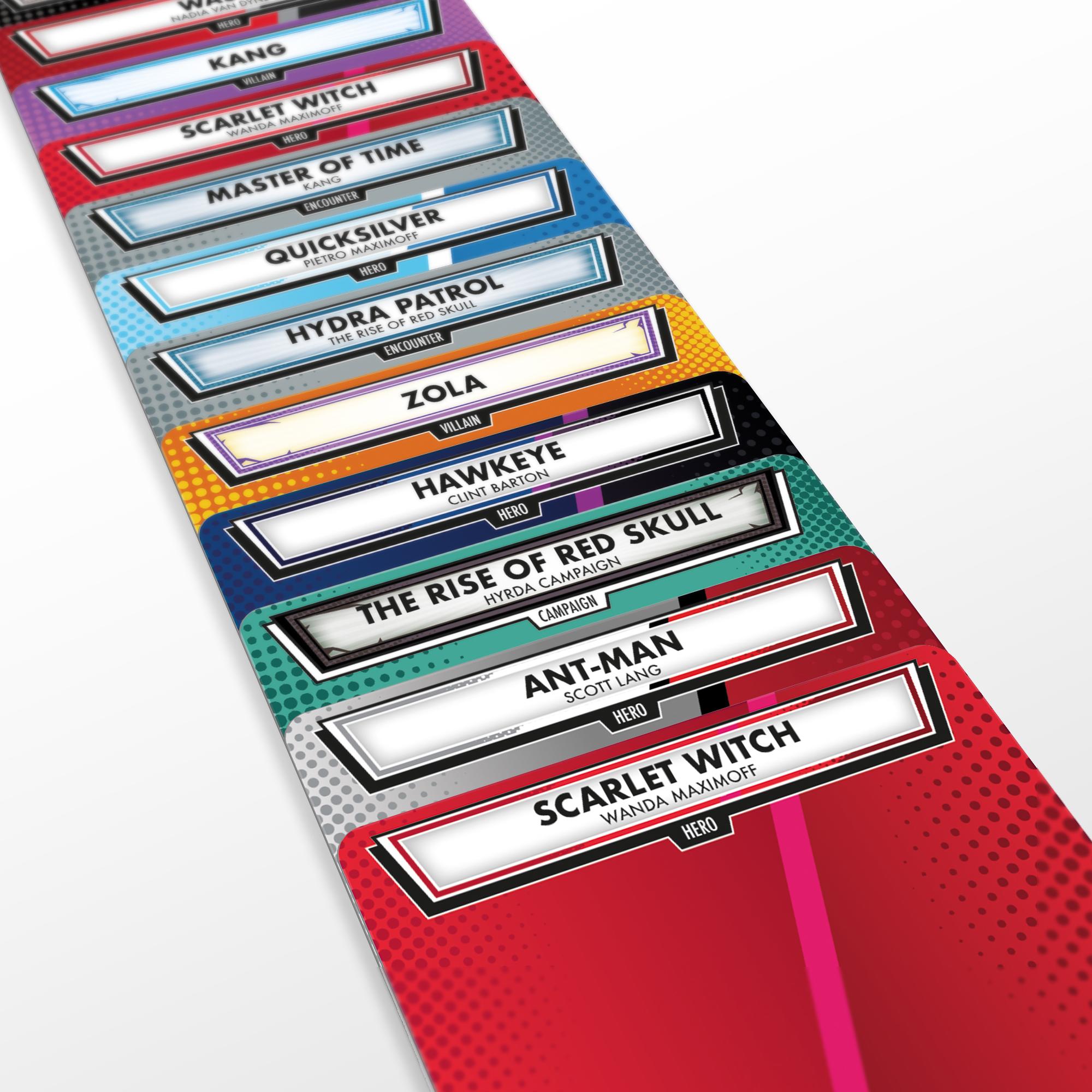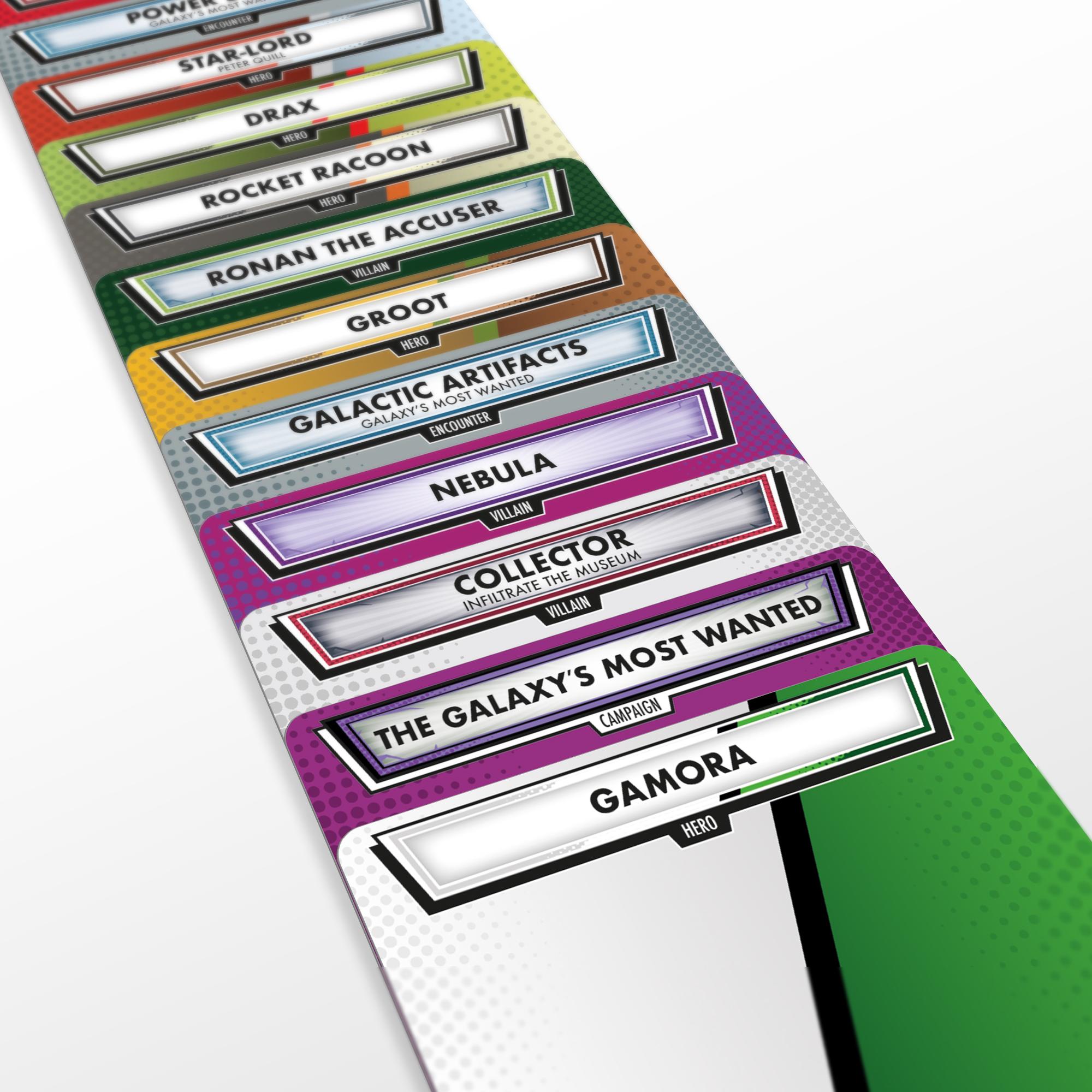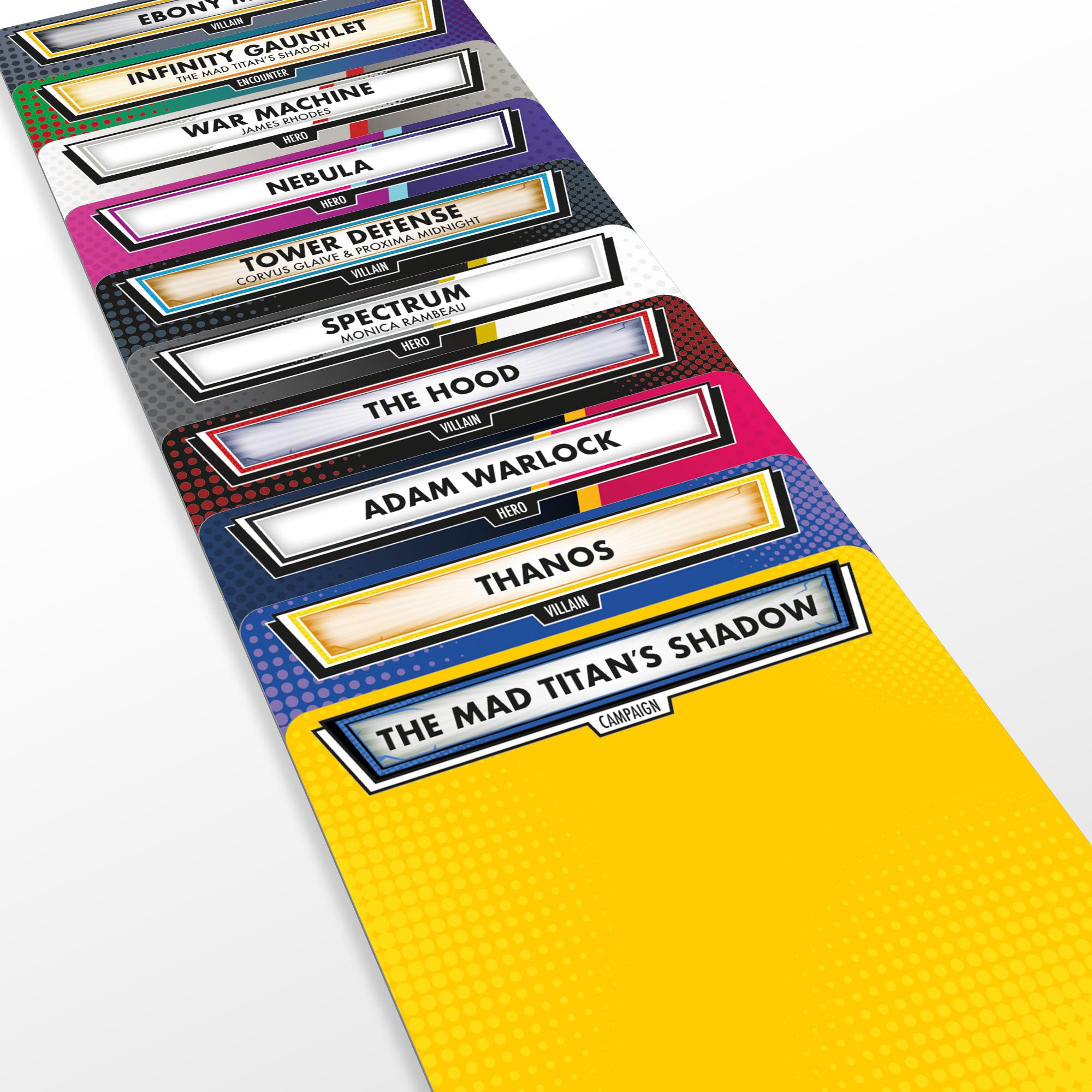 Roll over the image to zoom in
We got this set of dividers for the storage box, and it all fits perfectly. They feel very sturdy, and help me keep everything organised. Also they look amazing!
Beautiful dividers. Well put together and easy to keep everything organized. I liked them so much I got the horizontal dividers first bought the box and ordered the vertical ones. Figure I can use the horizontal ones in a travel case I have.
Got these dividers for my storage box... They are awesome. Look and feel great, so much easier to find my cards when doing a new scenario. Delivery was super quick and all securely packaged. Can't wait for more....
I purchased the MarveknChampions dividers. What a fantastic product this is. It fits perfectly in the core box and all my cards are now easily accessible. Thank you Tesseract Games.
A wonderful product, so good I'm going to buy it twice! With the new perforations, I'm very excited to have a cleaner product with less box lift.
The Dividers look awesome and are good quality (not as good as the real cards tho). I should have bought them seperatly, so they would have been under the tax limit (Europe/Germany). For the next phase, I probably buy these again.
Buy them. You won't find anything better. They look great, they're sturdy, and they're a very reasonable price for what you're getting.
I cant extend my appreciation for Nick and how he handled my order.. ordered wrong and he made the effort to help me return and replace the order.. Sincere Thanks Man... Got the product couple of days ago and i cant say how much i like the divider how they are prefect for my setup.. Looking forward for other product for organizing the ever expanding collection.. Highly recommended.. If you are able guys buy from this site directly which will help and support Nick and his superb work on things that a lot take for granted..
Received my dividers today. Fast delivery. I put them in my storage box, unfortunately the dividers are very thin and fold easily, which you don't want for paper… that's why I had to laminate them. Now they are very sturdy (and colors are even better, more vibrant) and I'm not afraid anymore to accidentally fold them. A pity that only the Arkham Horror Dividers come pre-laminated…
Tesseract Games
Our Heroic divider bundle sets contain multiple sets with a small discount. So if you're new to Marvel Champions and our divider packs then these are the best deals to hop on board rather than buying all the sets individually. 
Don't want the Aspect cards? Message us and we will refund you £10 to exclude them from your order
CONTENTS
Heroic Bundle 1
Core Box + Monthly Release Phase 1 
63 Dividers: 

Aspects Aggression, Protection, Leadership, Justice and Basic (optional)
Upgrades, Supports, Events, Allies, Resources sub aspect dividers for each aspect (optional)
Heroes Iron Man, Spider-Man, Black Panther, Captain Marvel, She-Hulk, Captain America, Ms. Marvel, Black Widow, Doctor Strange, Thor, Hulk
Villains Rhino, Klaw, Ultron, Green Goblin (and all associated Encounter sets), Wrecking Crew
Encounter Sets Standard, Expert, Bomb Scare, Masters of Evil, Under Attack, Legions of Hydra, The Doomsday Chair

+ The Rise of Red Skull 

13 Dividers: 

Rise of Red Skull: Hydra Campaign, Rise of Red Skull: Expert 
Heroes Hawkeye, Spider-Woman
Villains Red Skull, Crossbones, Zola, Taskmaster, Absorbing Man
Encounter Sets Hydra Patrol, Hydra Assault, Weapon Master, Experimental Weapons

+ Monthly Release Phase 2


9 Dividers: 

Heroes Ant-Man, Wasp, Quicksilver, Scarlet Witch,
Villain Kang, 3 x Kang Modular Encounter Sets (Anachronauts, Master of Time, Temporal), 
Print & Play Content Kree Fanatic (Ronan The Accuser) - Link to download
Heroic Bundle 2
Includes everything in Bundle 1 plus; 
The Galaxy's Most Wanted
18 Dividers: 

Galaxy's Most Wanted Campaign
Heroes Groot, Rocket Racoon
Villains Brotherhood of Badoon, Collector (Infiltrate the Museum), Collector (Escape the Museum), Nebula, Ronan the Accuser, 
Encounter Sets/Campaign Sets The Market, Ship Command, Badoon Headhunter, Band of Badoon, Galactic Artifacts, Menagerie Medley, Power Stone, Kree Militants, Space Pirates
Kang Expert (this was missing from The Rise of Red Skull set and so is included in this one)
+ Monthly Release Phase 3
4 dividers: 

Heroes Star-Lord, Gamora, Drax, Venom
Heroic Bundle 3
Includes everything in Bundle 2 plus;
The Mad Titan's Shadow
15 Dividers:

The Mad Titan's Shadow, Campaign Divider
Heroes Adam Warlock, Spectrum
Villains Ebony Maw, Tower Defense (reverse side shows Corvus Glaive & Proxima Midnight in larger text), Hela, Loki, Thanos
Encounters Black Order, Armies of Titan, Children of Thanos, Legions of Hel, Enchantress, Frost Giants, Infinity Gauntlet
Monthly Release Phase 4
15 dividers: 

Heroes Nebula, War Machine, Valkyrie, Vision
Villains The Hood
Encounters from 'The Hood' Beastie Boys, Wrecking Crew, Sinister Syndicate, Crossfires Crew, Ransacked Armory, State of Emergency, Streets of Mayhem, Brothers Grimm, Mr Hyde, Standard II, Expert II
DIMENSIONS

Vertical: 101mm H x 64mm W - These do not fit the original Marvel Champions box but fit perfectly into our Infinity Box.

Horizontal: 81mm H x 87mm W - We include a perforated line on the Horiztonal dividers which you can simply fold forward, backwards and then tear off (or follow with scissors) bringing the divider to a size more compatable with the main game boxes. This is incredibly easy to do. Don't worry too much about a clean edge as it won't be visible. If you have any issues send us a message and we'll replace any dividers you accidentally mess up.
FUTURE RELEASES 
If everything for a Campaign and Monthly Release Phase is officially announced in time I will combine those into one large set for convienence as we have done with this set. If that doesn't happen, sets listed will be split into 'Campaign' and 'Phase' sets detailed below;
A Campaign set will include everything in a Campaign box and also some blank dividers with space to write the names of the heroes and villains in the 'Phase' following that Campaign box (if required). 
A 'Phase' is defined as everything released between Campaign boxes (the monthly releases). Once all content in a Phase is announced/released I will create a proper set for that Phase for you to replace your blank/handwritten dividers that were included in the previous Campaign set. 
SLEEVES
For added protection you might want to sleeve your divider sets.
Verticals - We recommend Mayday Premium Gold 65mm x 100mm
Horizontals - We recommend Mayday Premium Magnum Oversized Dungeon Sleeves but they will need trimming down in height from 112mm to 81mm. 
Please note we are the designers and creators of these dividers, they are not an official FFG product.
Send to a friend
Recommend this to a friend by entering their email address in the box below.