'Legend' Divider Set - Flesh and Blood
'Legend' Divider Set - Flesh and Blood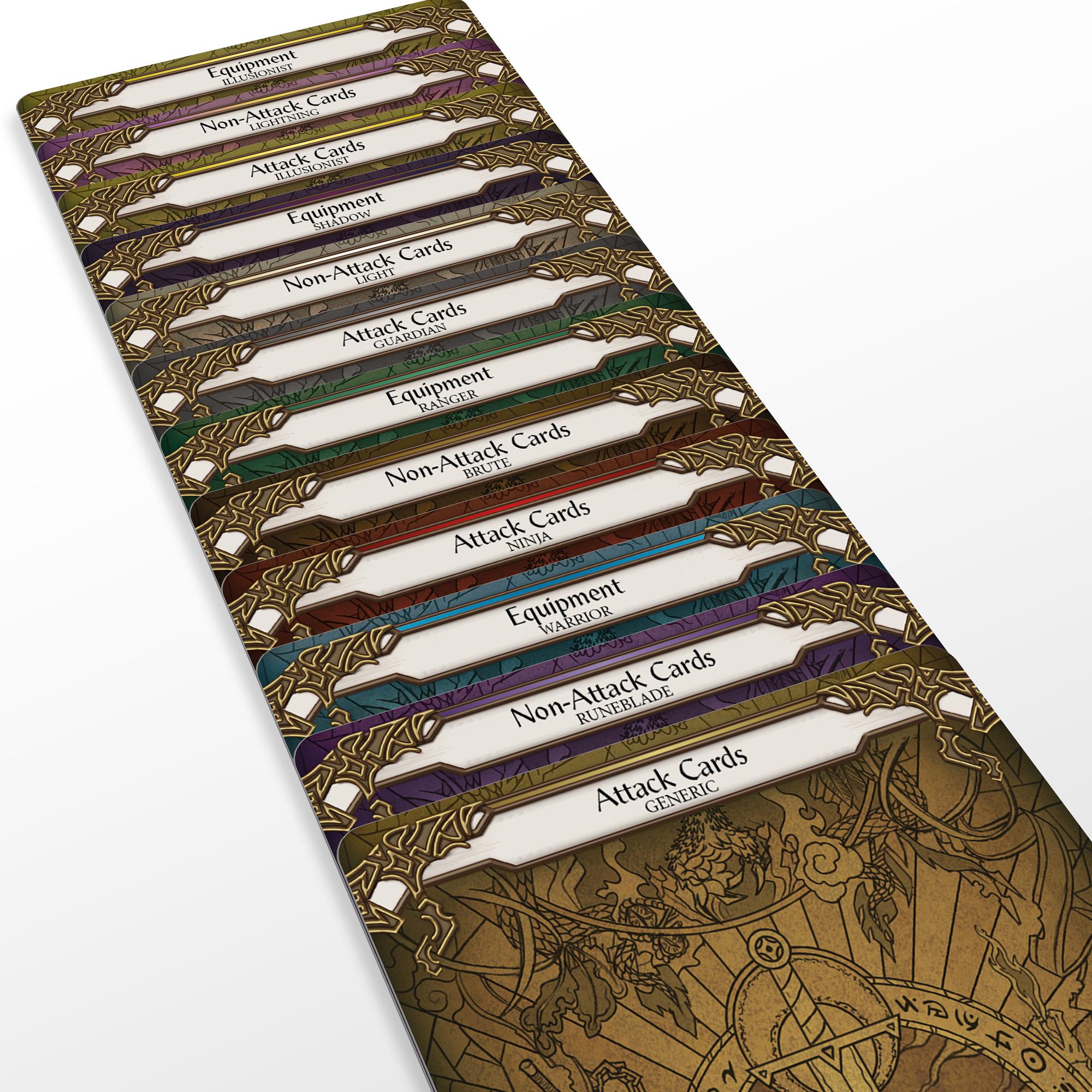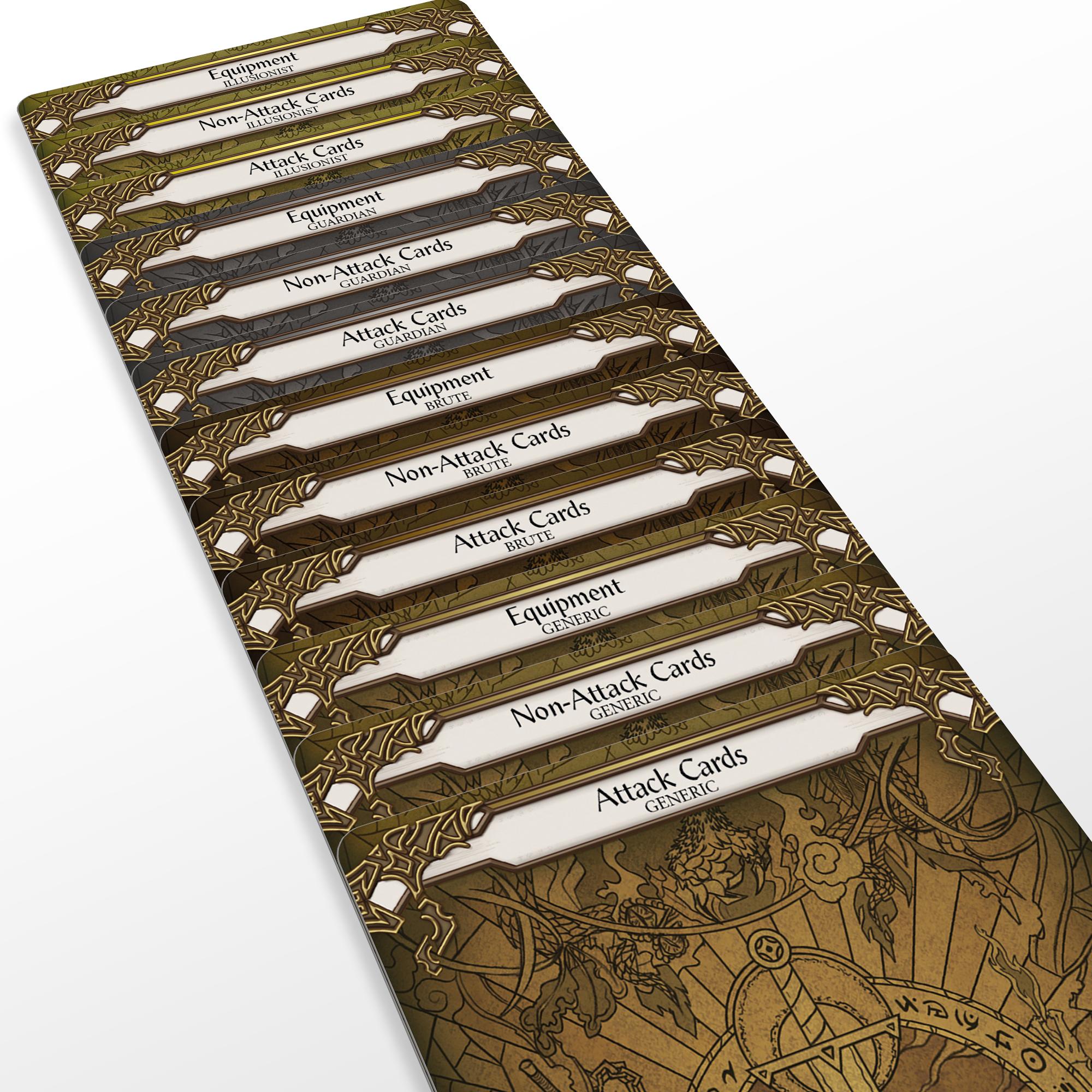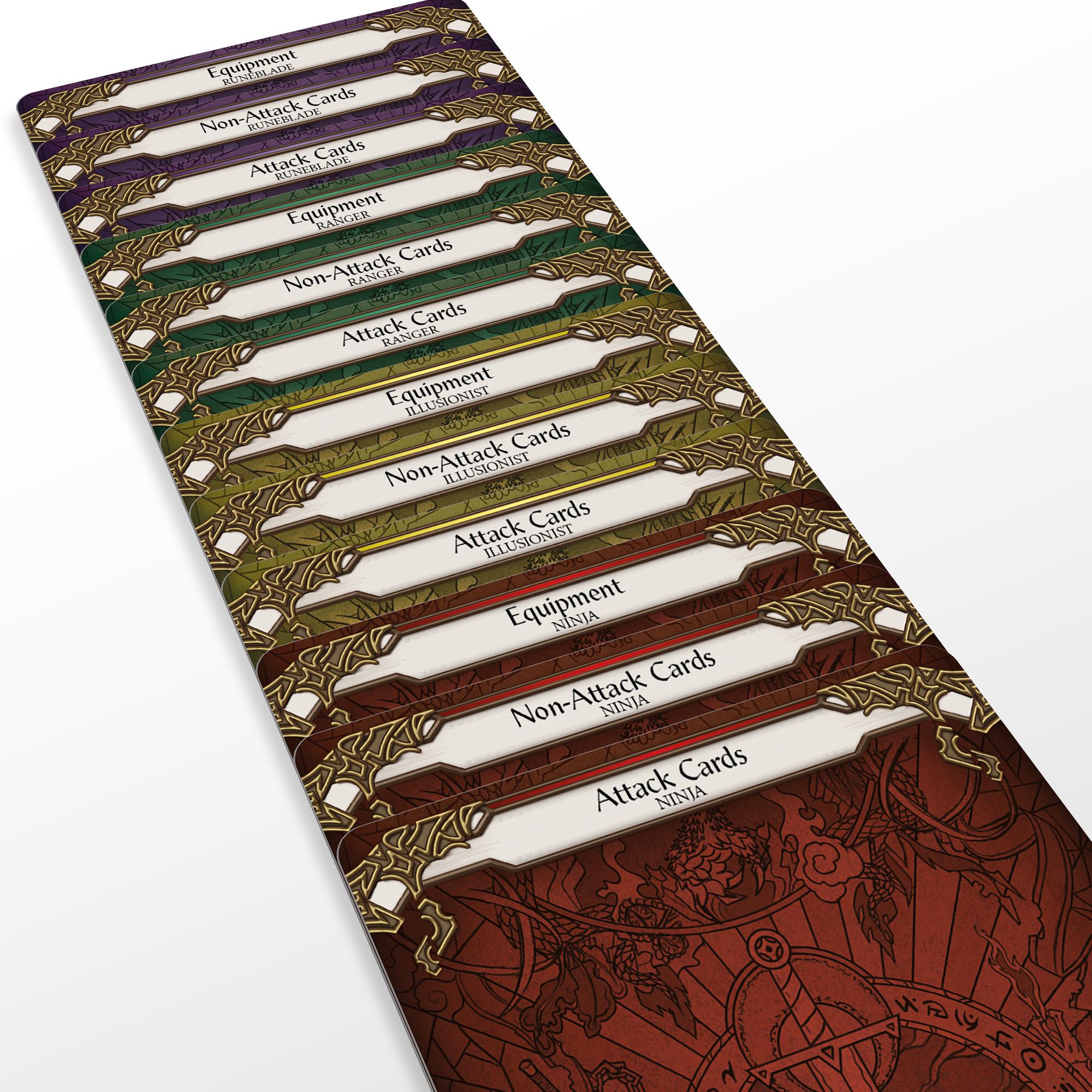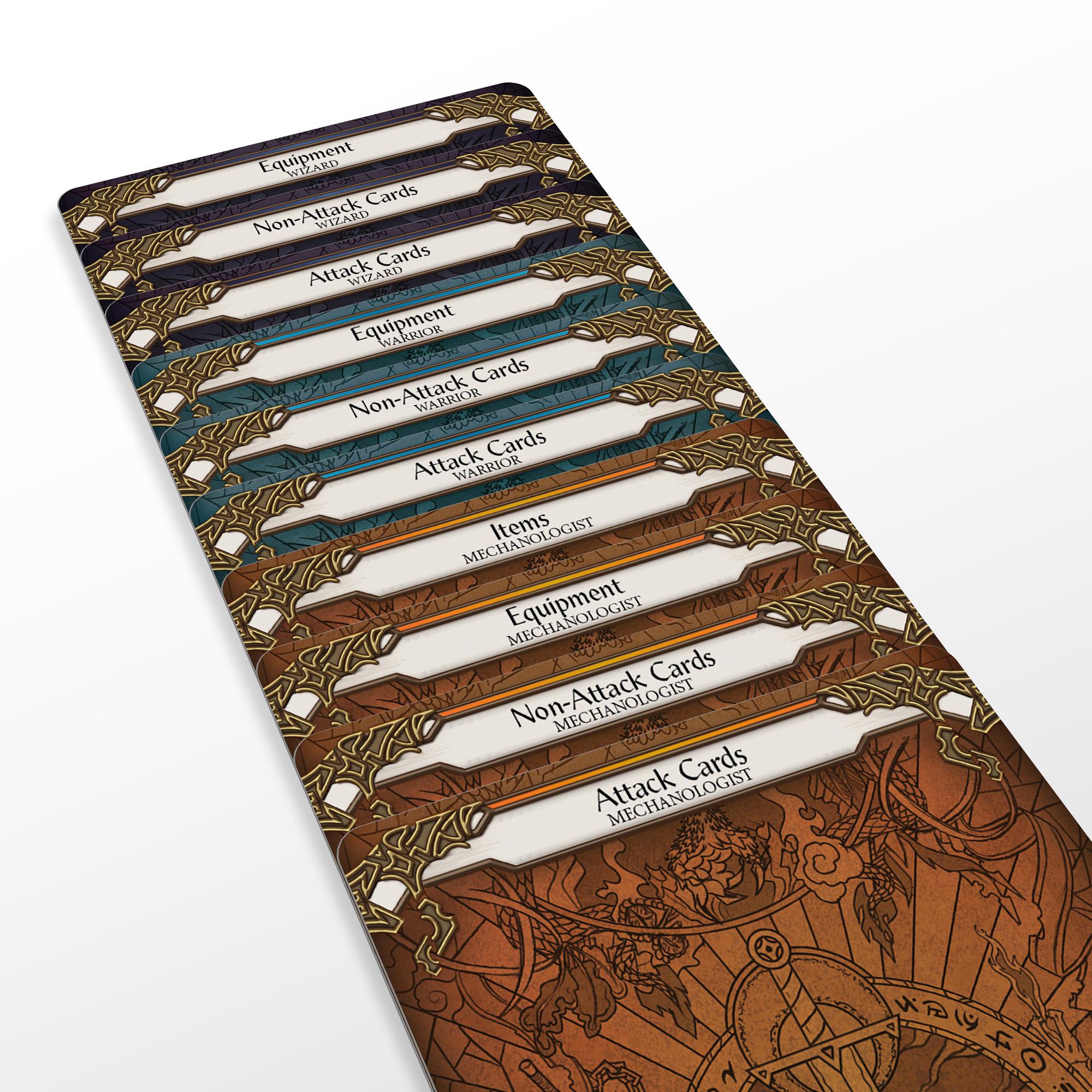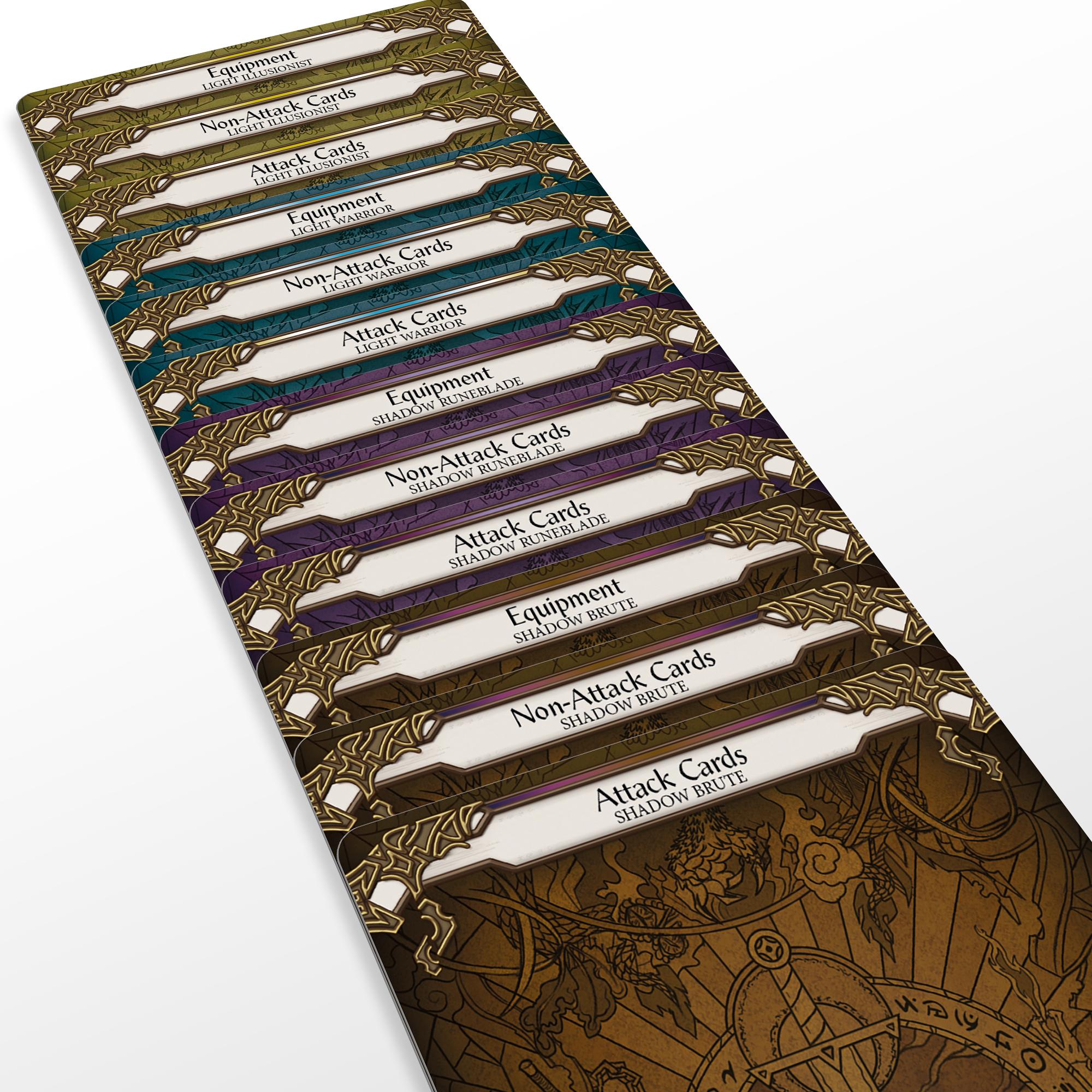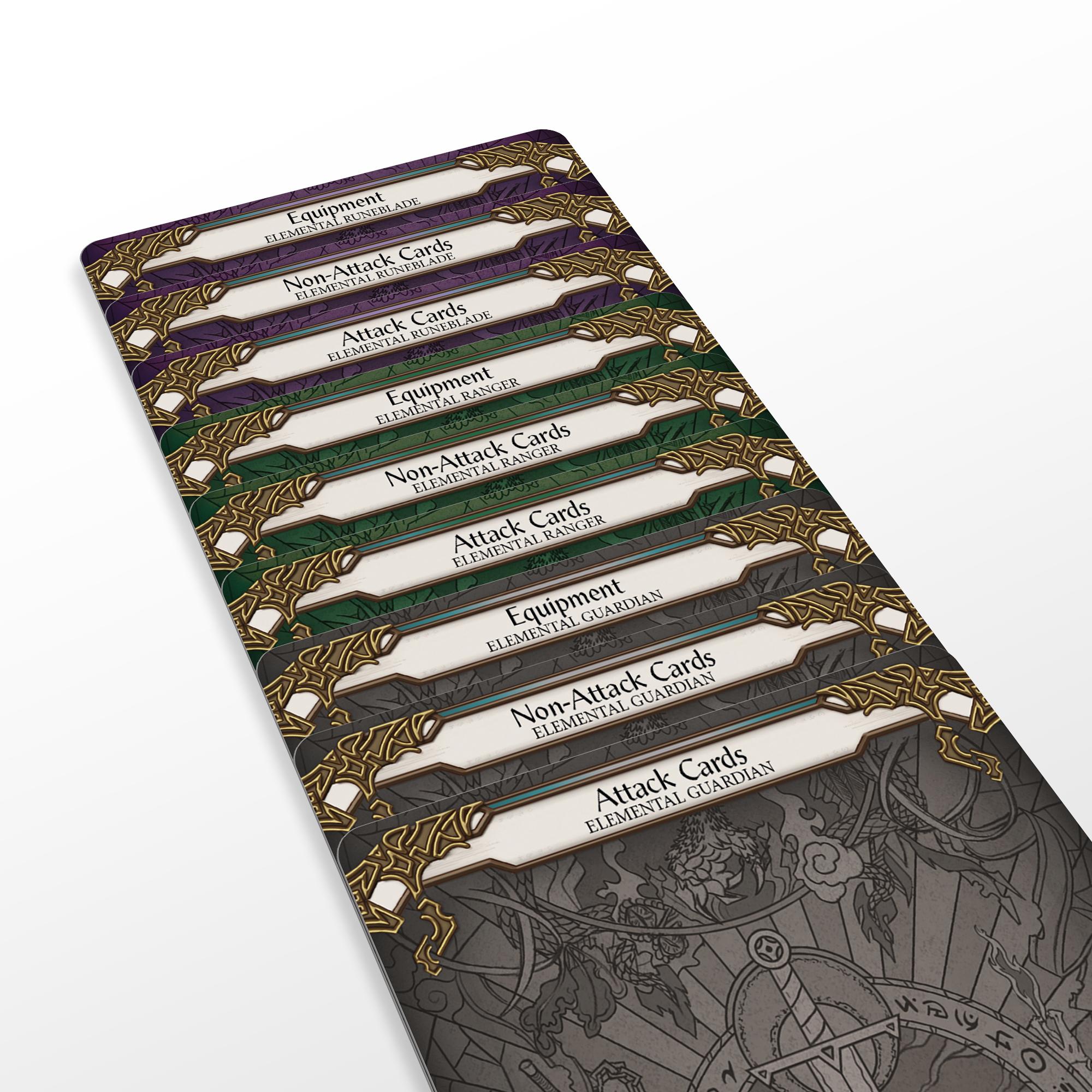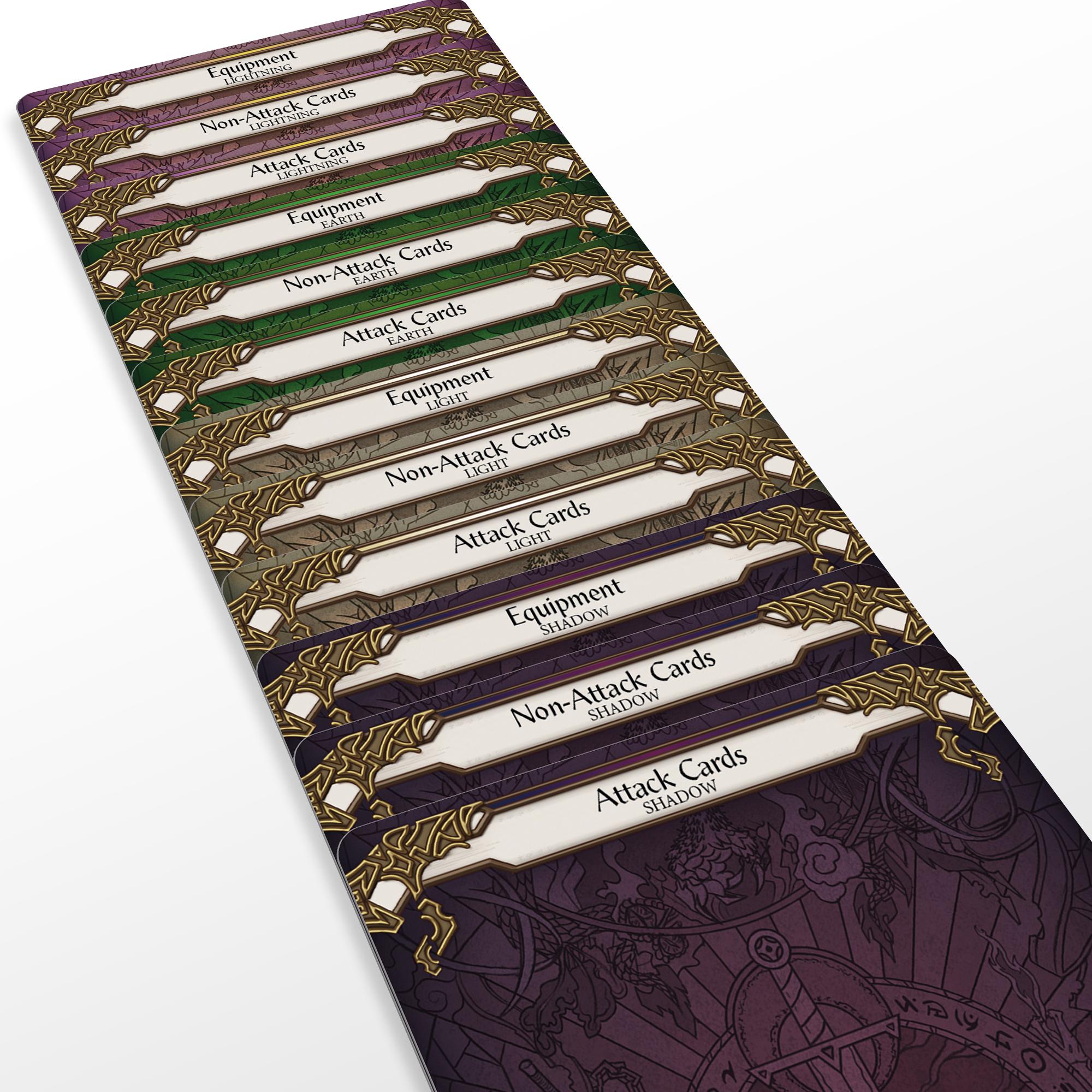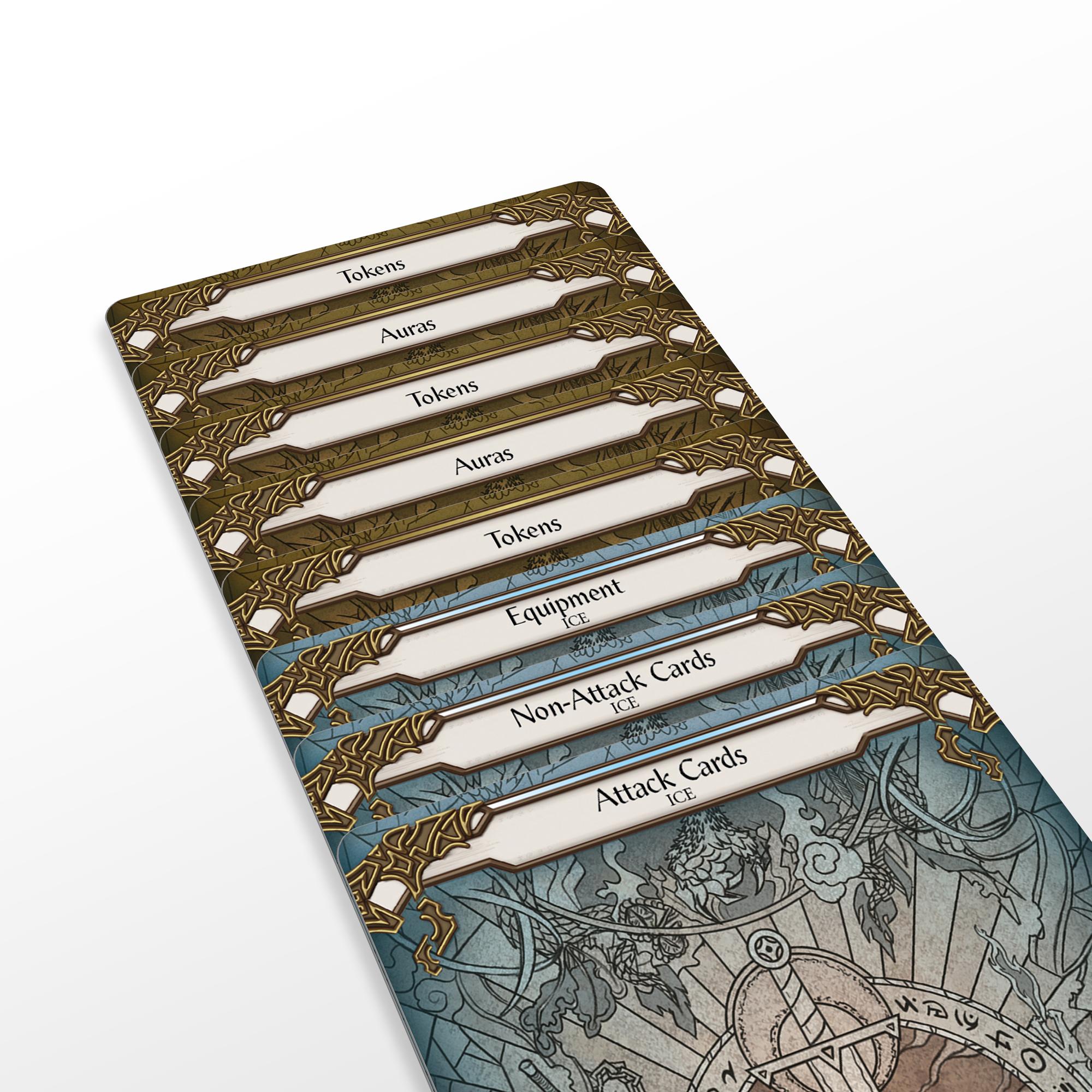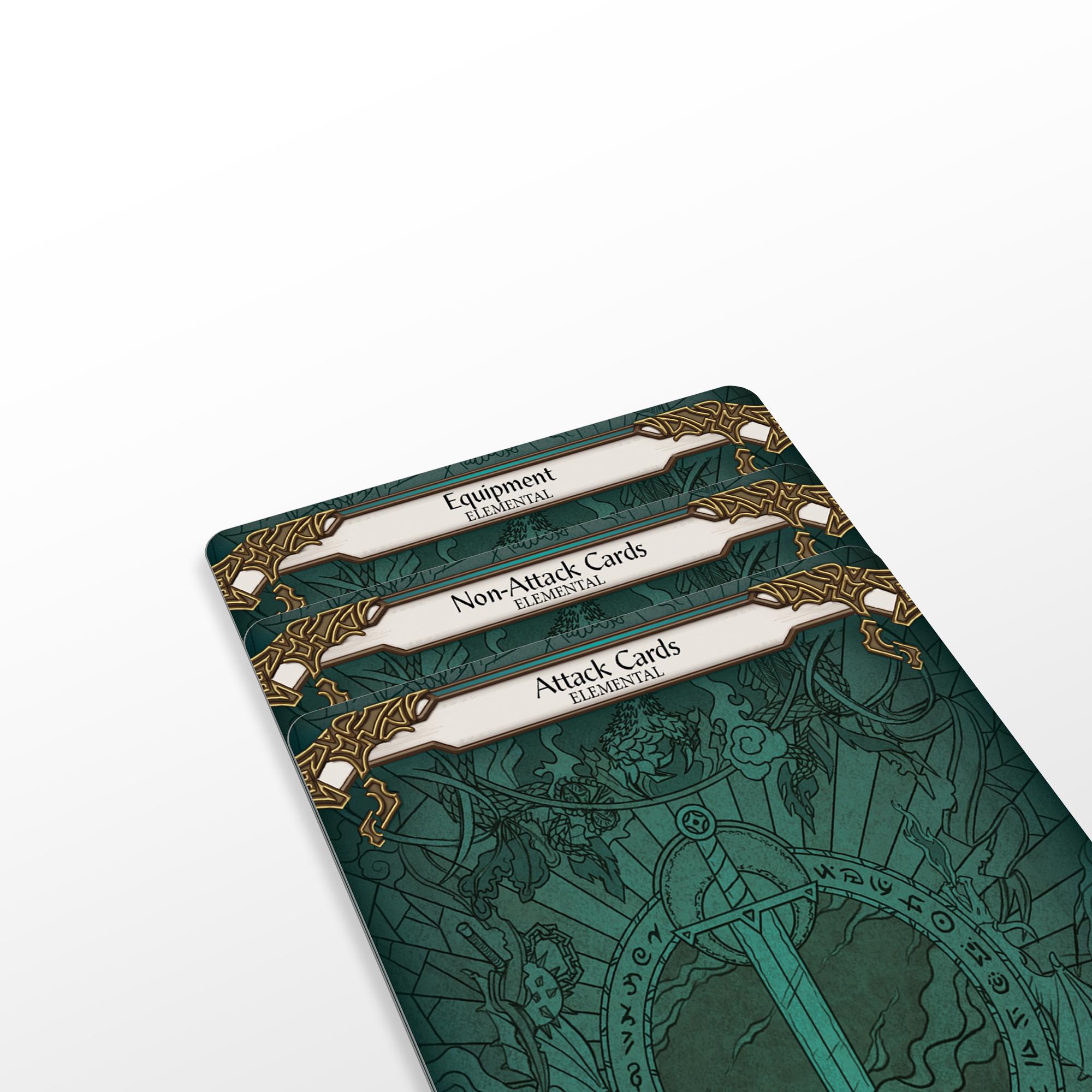 Well designed and of excellent quality. The dividers fits the Ultimate Guard sleeves for 7 Wonders. I definitely recommend this product to everyone who's collecting F&B.
Tesseract Games
Double-sided, gloss laminated dividers to help organize your Flesh and Blood collection.
Please fill out our FAB Divider Questionnaire if you would like larger/supplemental/additional divider sets made. You can also register your interest for horizontal orientation versions. Fill out the form here.
We will continue to update this set as and when additional Classes and Talents are released for the game. You'll be able to pick up the new dividers without having to re-buy the whole set.
CONTENTS
A 75 divider set containing dividers for each class type. Useful for storing the growing number of Hero cards by class type or a batch of cards specific to a certain class.
'Attack Cards', 'Non-Attack Cards' & 'Equipment' dividers for all current classes and talents
'Items' card for Mechanologist class
5 Token / Aura dividers
1 Blank divider
Whilst you are free to organise your collection in a way that suits you, we recommend organising this way. Using Attack cards as an example. Orgnaize card names alphabetically, all copies of a card with the blue pitch version first then yellow and then red. Then the next card aphlabetically with blue copies first, yellow and then red. Then the next card alphabetically etc. etc. 
If these dividers are popular we will consider adding supplemental sets to increase the fidelity of organisation. i.e. dividers for calss/talent specific Instant, Defense, Head, Arms etc. This would take the divider count of this set into the hundreds so we have refrained from adding these until we can determine the demand for them. Get in touch to let us know what you'd like!
DIMENSIONS
Vertical Orientation: 98mm H* x 64mm W
They do not fit the original game box but do fit our own Infinity Box and many other 3rd party storage solutions.

Horizontal Orientation: 74mm H* x 87mm W Coming mid-late 2022
We include a perforated line on the Horizontal dividers which you can simply fold forward, backwards and then tear off (or follow with scissors) bringing the divider to a size more compatible with the main game boxes. This is incredibly easy to do. Don't worry too much about a clean edge as it won't be visible. If you have any issues send us a message and we'll replace any dividers you accidentally mess up.

*please note there is a 1-2mm tolerance on the height of our dividers due to the way they are manufactured.
____________________________________________________________________________
These products are a third party, unofficial game accessory. All trademarks and copyrights remain the property of their respective owners, which are in no way associated or affiliated with Tesseract Games.
Send to a friend
Recommend this to a friend by entering their email address in the box below.
For added protection you might want to sleeve your divider sets.
Vertical Orientation: 
We recommend Mayday Premium Gold 65mm x 100mm 

Horizontal Orientation: 
We recommend Mayday Premium Magnum Oversized Dungeon Sleeves but they will need trimming down in height from 112mm to 81mm.