Promo Box 2 (Kickstarter Stretch Goals) - Marvel United X-Men
Promo Box 2 (Kickstarter Stretch Goals) - Marvel United X-Men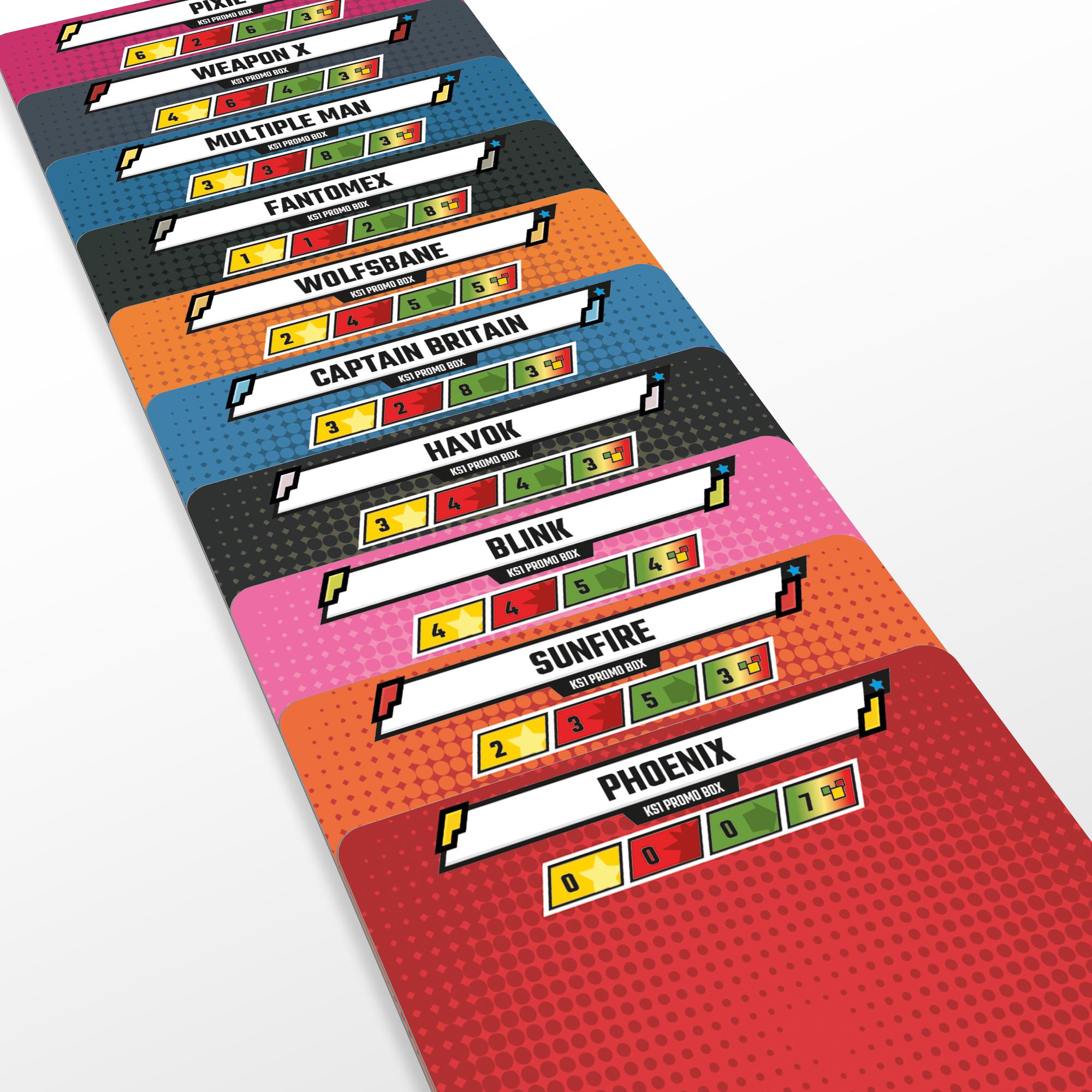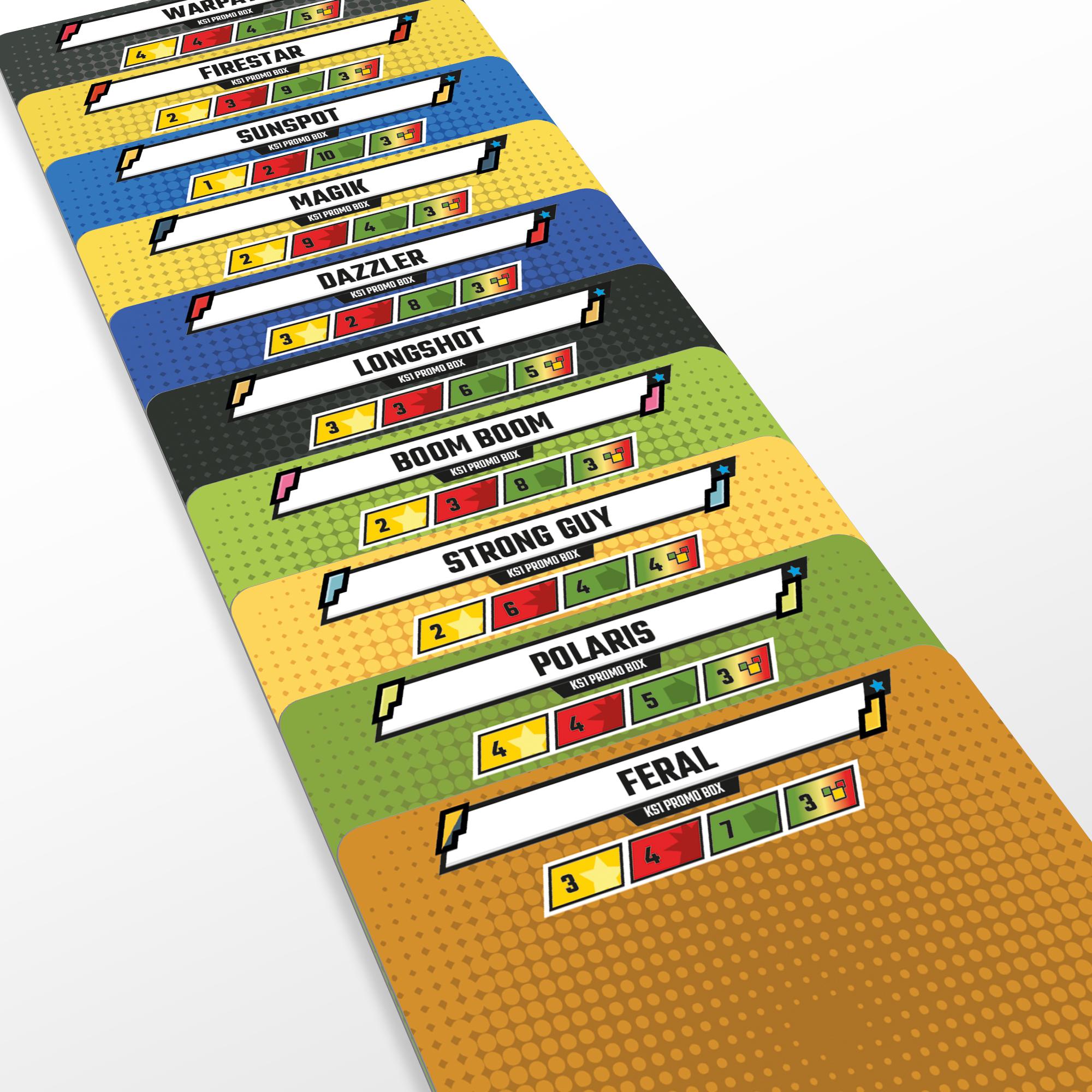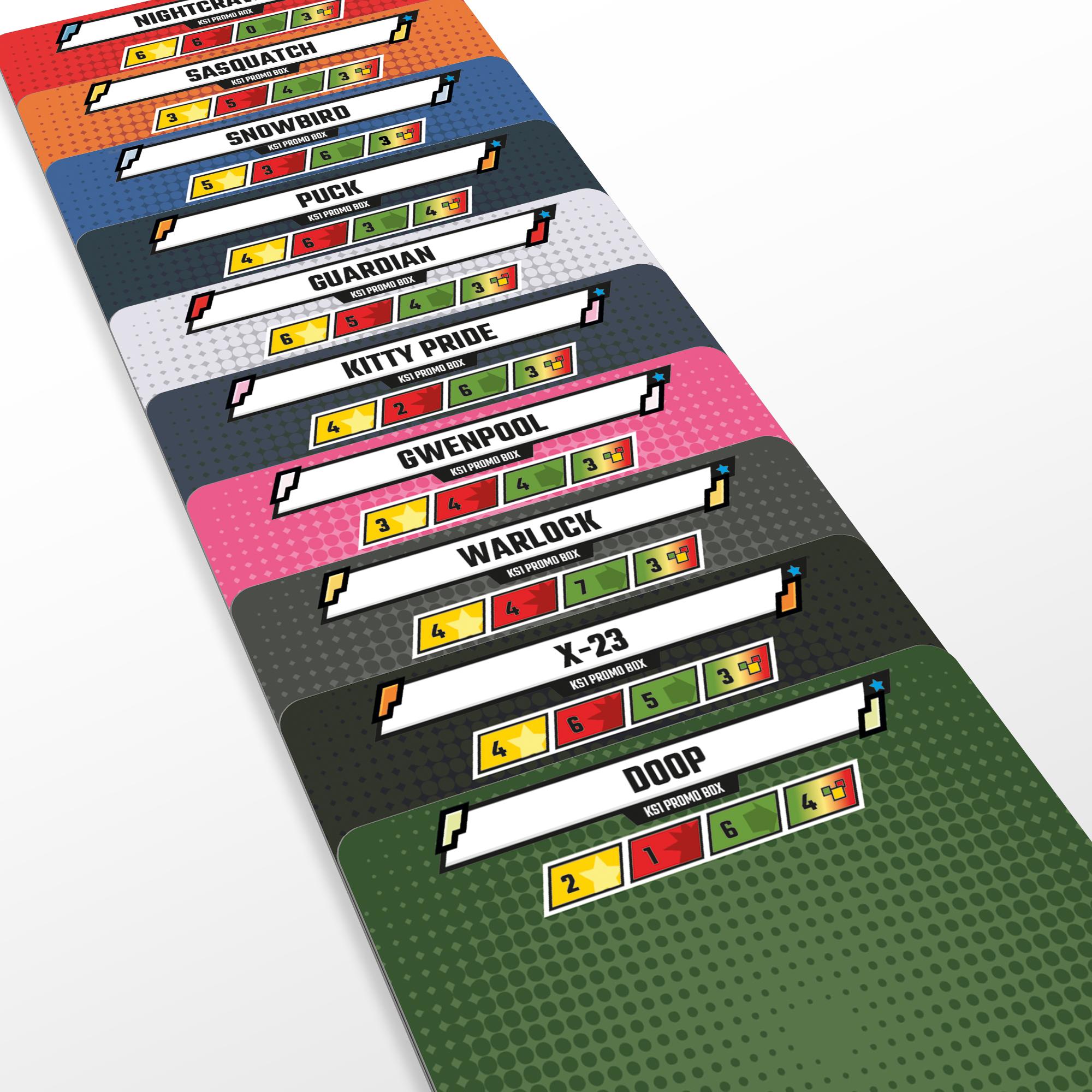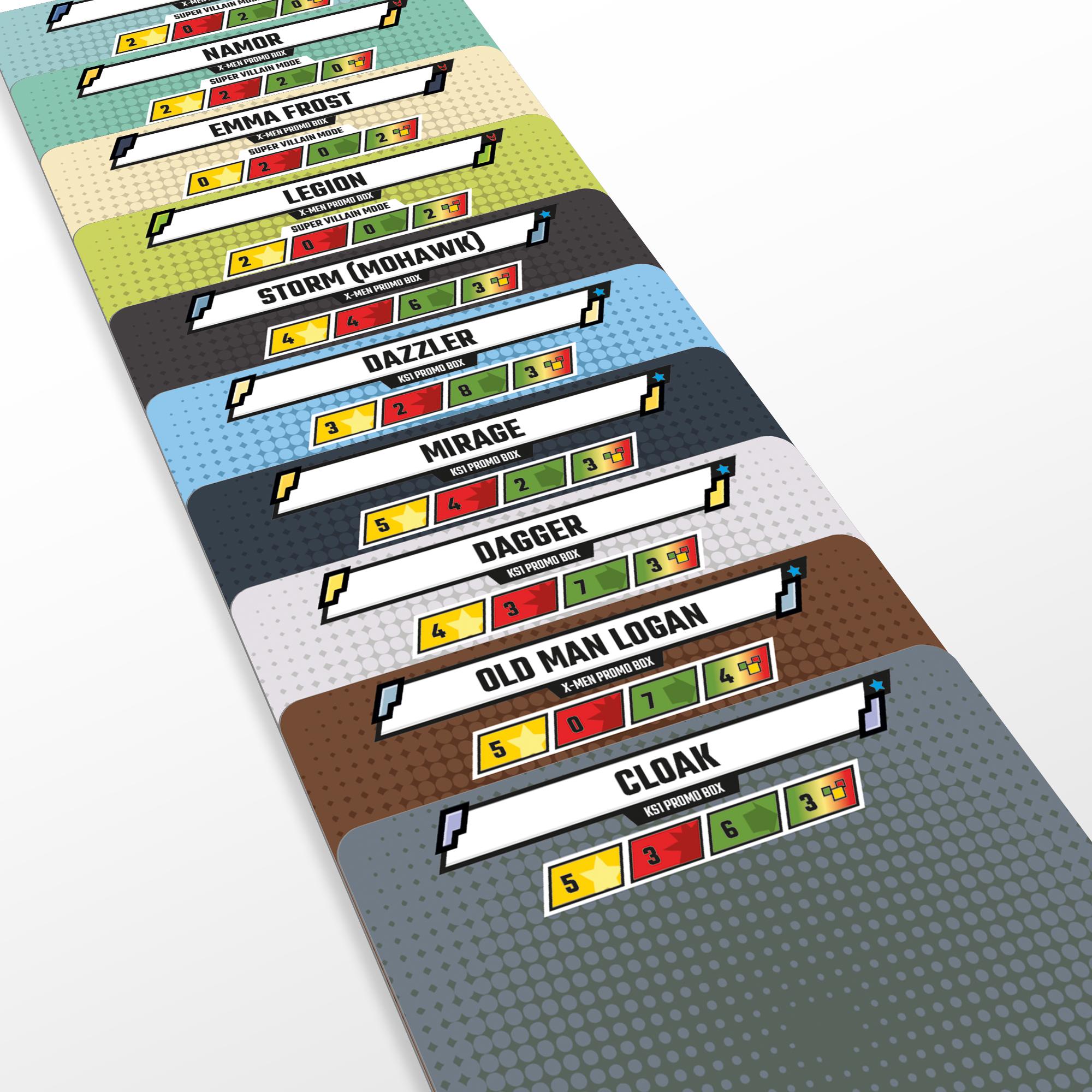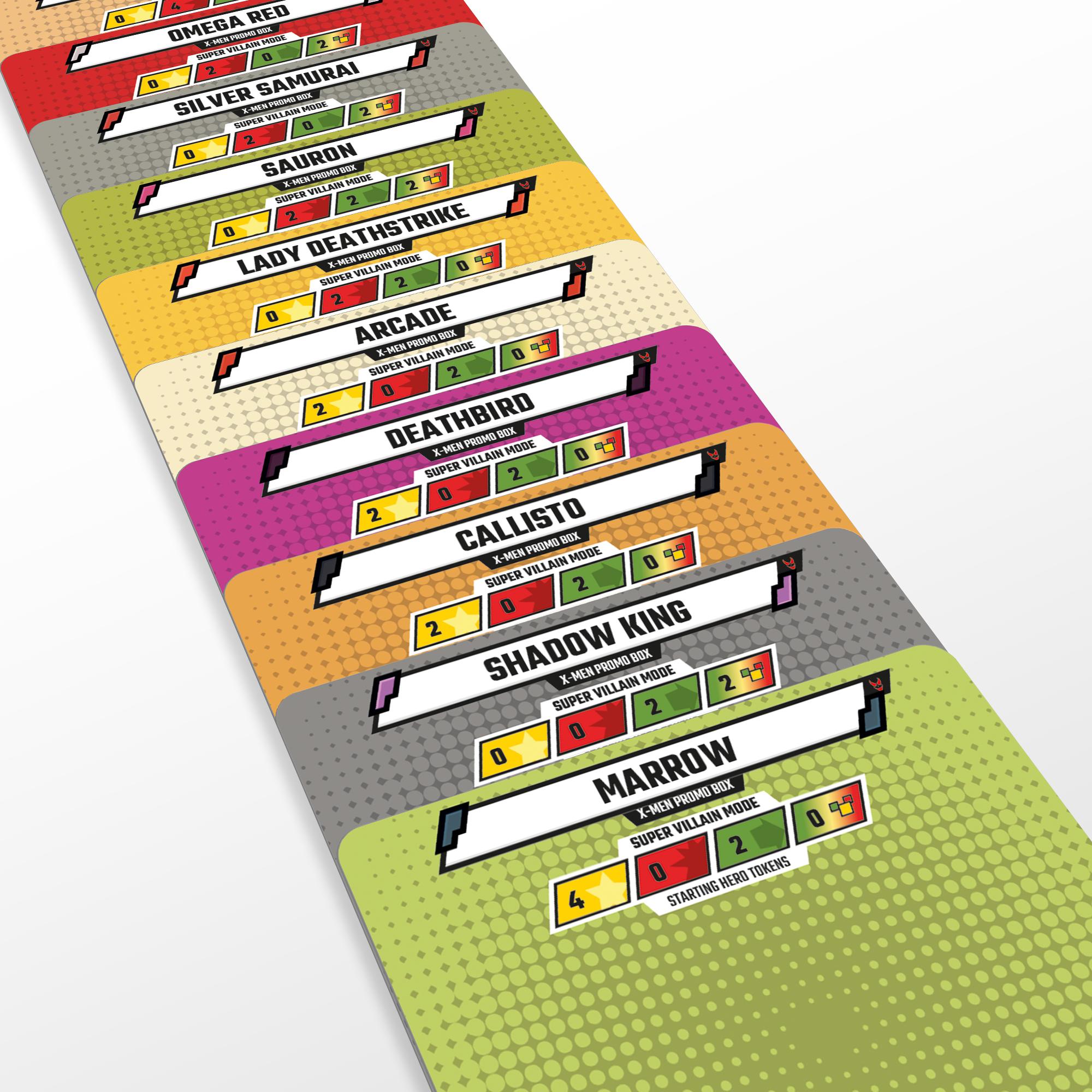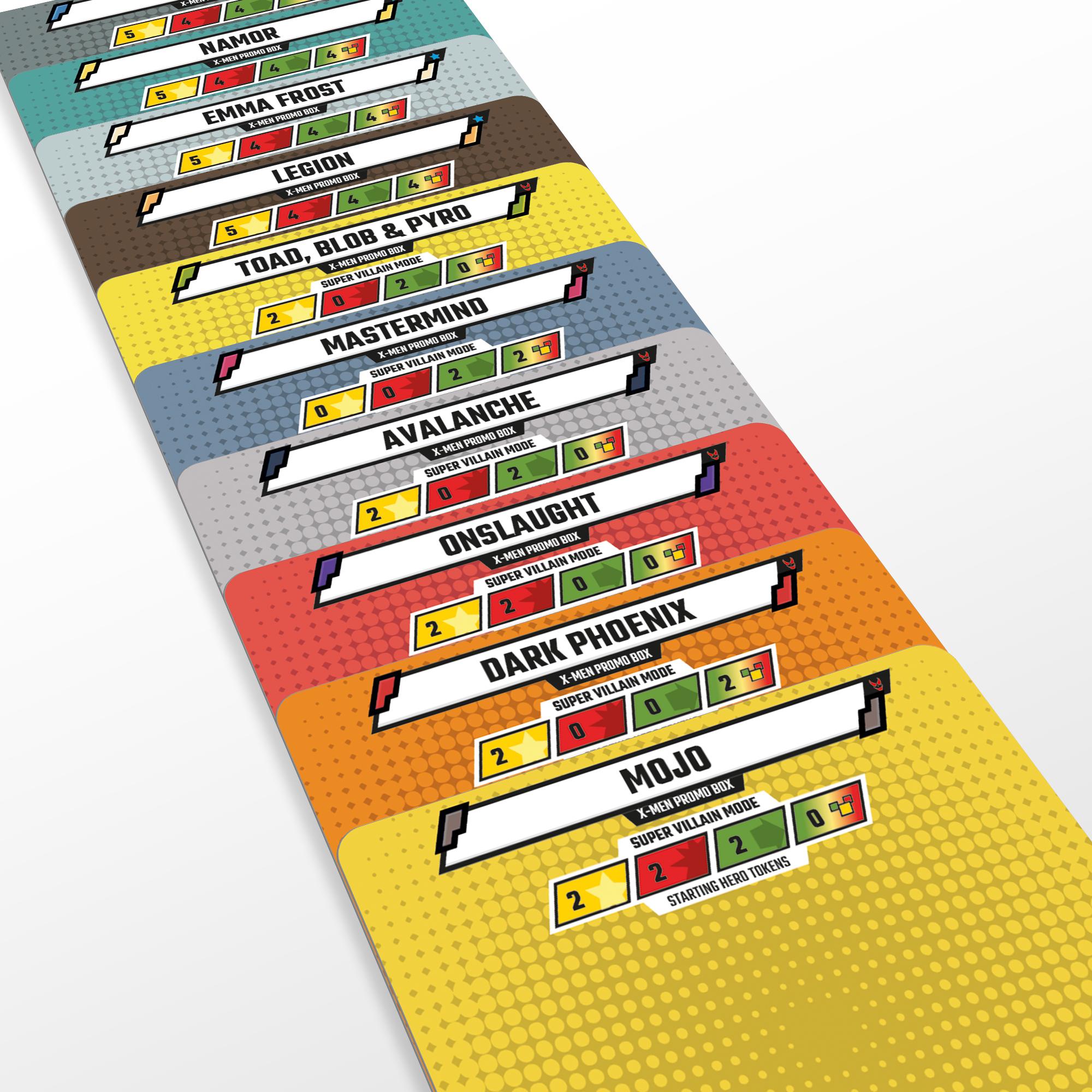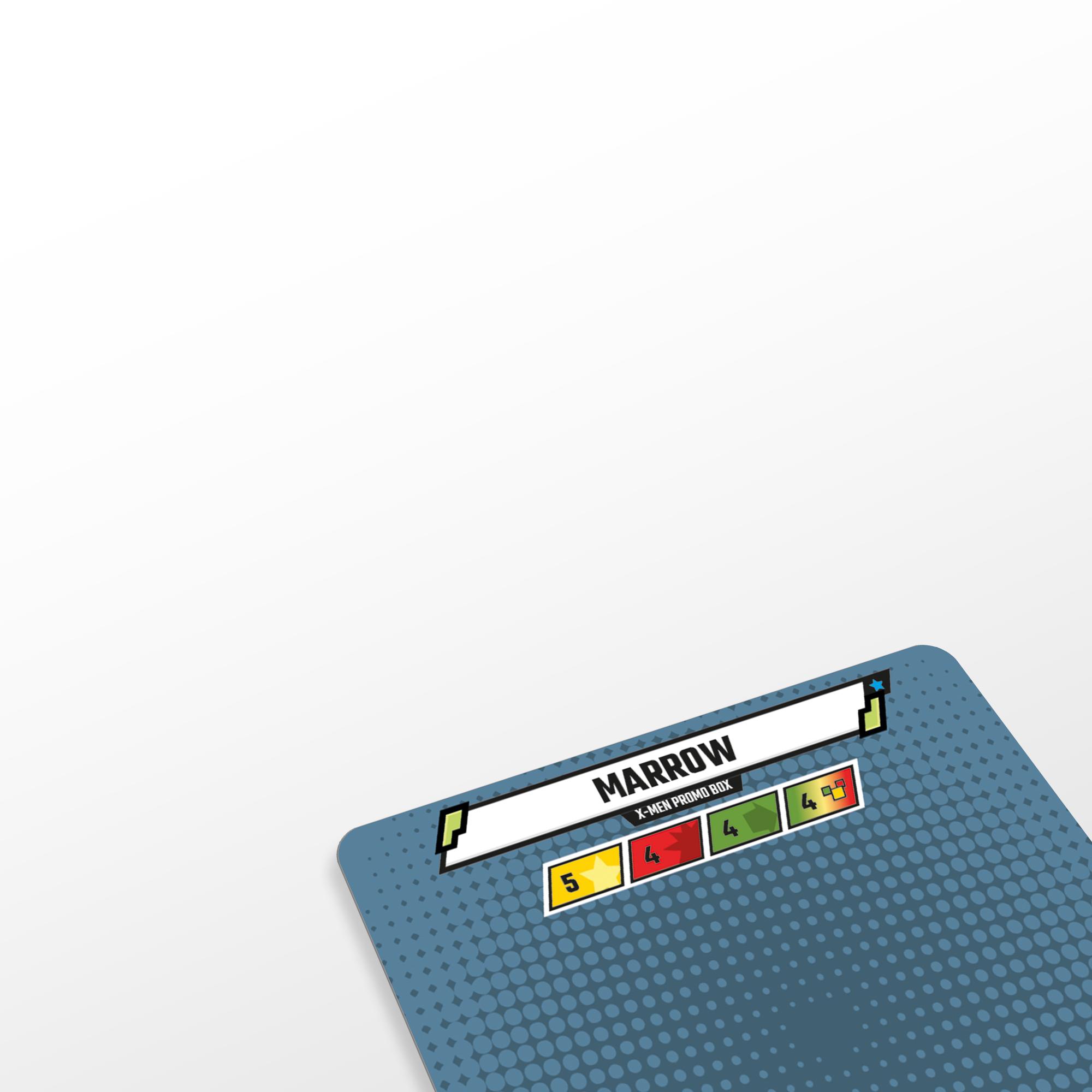 Be the first to review this product.
Tesseract Games
CONTENTS
61 divider set containing all dividers required for the Kickstarter Stretch Goals from the X-Men kickstarter:
VILLAINS
Shadow King
Callisto
Deathbird
Arcade
Lady Deathstrike
Sauron
Silver Samurai
Omega Red
Brood Queen
Mojo
Dark Phoenix
Onslaught
Avalanche
Mastermind
Toad, Pyro & Blob


Legion
Emma Frost
Namor
Spiral
Marrow
HEROES
Feral
Polaris
Strong Guy
Boom Boom
Long Shot
Dazzler
Sunspot
Magik
Firestar
Warpath
Phoenix
Sunfire
Wolfsbane
Blink
Havok
Fantomex
Captain Britain
Multiple Man
Weapon X
Pixie
Doop
X-23
Mirage
Warlock
Kitty Pryde with Lockheed
Gwenpool
Guardian
Puck
Northstar
Snowbird
Sasquatch
Nightcrawler
Cloak
Dagger
Old Man Logan
Storm (Mohawk)


Legion
Emma Frost
Namor
Spiral
Marrow
DIMENSIONS
Vertical Orientation: 98mm H* x 64mm W
They do not fit the original Core Box but do fit our own Infinity Box.

Horizontal Orientation: 74mm H* x 87mm W
They do not fit the original Core Box without causing some box lift, please check dimensions.

*please note there is a 1-2mm tolerance on the height of our dividers due to the way they are manufactured.
____________________________________________________________________________
These products are a third party, unofficial game accessory. All trademarks and copyrights remain the property of their respective owners, which are in no way associated or affiliated with Tesseract Games.
Send to a friend
Recommend this to a friend by entering their email address in the box below.
For added protection you might want to sleeve your divider sets.
Vertical Orientation: 
We recommend Mayday Premium Gold 65mm x 100mm 

Horizontal Orientation: 
We recommend Mayday Premium Magnum Oversized Dungeon Sleeves but they will need trimming down in height from 112mm to 81mm. if you want to just protect the top of the divider Dragon Shield Clear Perfect Fit Side Loaders also work well.